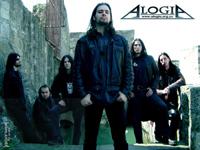 Serbia is perhaps not the country most of you would associate with a prog or metal scene. But the old Yugoslavia, which Serbia was a part of, had a very good prog rock scene in the 1970s. Alogia is more a straight metal band though. I got in touch with the band for an update.
+++++++++++++++++++++++++++
When and by whom was Alogia formed and do you have any background from other bands ? Why did you choose that name ?

Alogia was formed back in 2000. That was when we started working on our first studio album. Actually, Alogia was started after our mother-band "Psychoparadox" departed. The most of Alogia members were actually playing in "Psychoparadox" during 90's. We liked that name, the word "Alogia" sounded very catchy to us.

To start with; please give us your (long or brief) thought s and lowdowns on...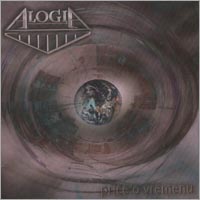 Price O Vremenu from 2002
This is our first studio album. Recorded in 2000, but released in 2002. This album was actually a kind of milestone for Serbian and Balkan metal scene. I think it was the first Sebian prog - power album. The production sounds poor sometimes, but it is actually the reflection of social situation in Serbia at that time. We started recording these songs right after the NATO bombing of Serbia and at the time when Milosevic's system has been crushing down, so there is a huge mark of these hard times in these songs. Anyway, "Price o Vremenu" really made a lot of things strart rolling in this country. We had 3 singers on this record.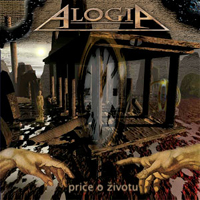 Price O Zivotu from 2004

The second studio album. Sounds much more progressive, than the first one. The whole album was sung by Nikola Mijic, who actually became the only singer in the line up. We recorded it just after we came from the army and did many gigs all over Serbia during the promotion, and finally, we recorded the DVD/live album in Belgrade's SKC at the end of the tour.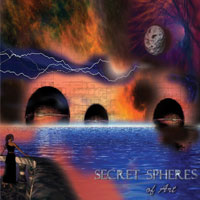 Secret Spheres Of Art from 2005

Actually, this is the first album "Price o vremenu" sung again in English. We released it on "Locomotive music". The vocals were re-recorded very fast, in one day. I believe that lyrics and singing could sound much better..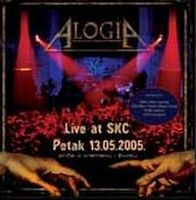 The live album Price o Vremenu i Zivotu (Live at SKC 13. 05. 2005.) from 2006

This concert was recorded on 13th od May 2005 by the end of the promotional tour for album "Price o zivotu". Features many Yugoslavian cool musician from some legendary Ex - Yugoslavian bands: Riblja Corba, Kerber, Divlje Jagode, Osvajaci... 

What is the latest update on your band and what have you done since 2005 ?

The 3th studio album is recorded and it is going to be released in a a few months. We just finished our first promo video, it will be online soon. Since 2005 we played a lot, all over ex - Yuguslavia and in 2008 we have also released  "Expedition Delta" album (on American label "Prog Rock Records/SPV"). Beside Alogia members, this album features many well known names such as Erik Norlander, Gary Wehrkamp (Shadow Gallery), Andrea De Paoli (Labyrinth), Sabine Edelsbacher (Edenbridge), Richard Andersson, Joost van den Broek (After Forever) and many more. I also did some playing for the latest "Shadow Gallery" album "Digital ghosts". I did some guest guitars in song "Strong".

How is the availability of your albums ?

Serbian albums are available mostly in Serbia. "Expediton Delta" was distributed by SPV in Europe/USA. You can always buy it on www.progrockrecords.com .

How would you describe your music and which bands would you compare your music with ?

The early works are inspired by traditional heavy/power metal music mostly. We changed our style a little bit now, the new songs sound much more melodic and.. it is much more hard rock now.

Algoia is said to be the biggest prog and metal band from Serbia at the moment. How is life in Serbia and what is the pro and cons of being based there ?

We had a lot of bad things happening during 90's here, so it all resulted a very hard social situation in the country nowadays. Avarege monthly salary in Serbia is about 300e. As you may see, our standards are very low.

How is the prog and metal scene in Serbia at the moment ?

There are a lot of young bands, but they are extremely underground. Sometimes it seems like nobody cares if they play or not.

What is your plans for this year and where do you want to take this band ?

As I said, we have finished the 3rd Alogia studio album and are going to release it very soon. We changed some things, changed the record label, so I feel a kind of refreshed. We are planning to records videos, to do many gigs, maybe to record another live album or DVD by the end 2010. Beside Alogia, we are preparing music for some other albums - "Expedition Delta 2", "Despot" (featuring Aca "Orthodox Celts" on vocals) and I also compose some music with Sladjana Milosevic - she is one of the most legendary Serbian rock singers.

Just to wrap this interview up; do you have any regrets in your music career?

I hope to stay happy with my music for many more years.

What is your five all time favourite albums ?

A very hard question... Just to mention a few : "Somewhere in time" (Iron maiden), "Images and words" (Dream Theater), "Odyssey" (Malmsteen)...

Anything you want to add to this interview ?

Thanx a lot!!!

Links:

www.alogia.rs
www.expeditiondelta.com
www.myspace.com/expeditiondelta

A thank you to Alogia for this interview. Their PA profile can be found here