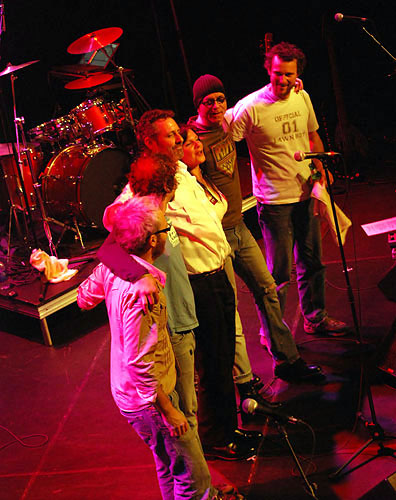 Canadian act THE BOX, in the very beginning known as Checkpoint Charlie, was formed by Jean-Marc Pisapia (vocals) back in 1981. He recruited Guy Florent (guitars) and Jean-Pierre Brie (bass) for this venture, and with the help of a drum machine a single was recorded; which subsequently landed the band a record contract. Their first full length album saw the light in 1984, simply named The Box..

(Anonymous biography writer, Prog Archives)
Intriguing, in my view. So I got in touch with the band and Jean-Marc Pisapia answered my questions.
--------------------------------------------------------------------------

To start with; please give me your (long or brief) thoughts and lowdowns on.......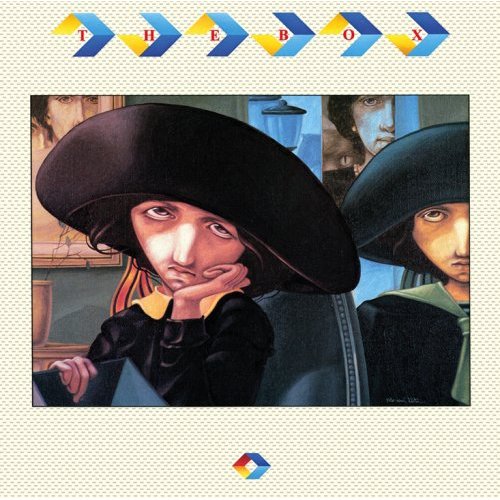 The Box from 1984
As a first album with an upstart label (Alert Records) with limited resources, The Box's debut record was an honest effort but paradoxically, what made it special was the fact that none of us knew anything about writing songs ad recording them. We couldn't apply any recipes because we didn't know any. So we ended up kind of breaking all the rules and that in itself made for an album that stood out from the rest.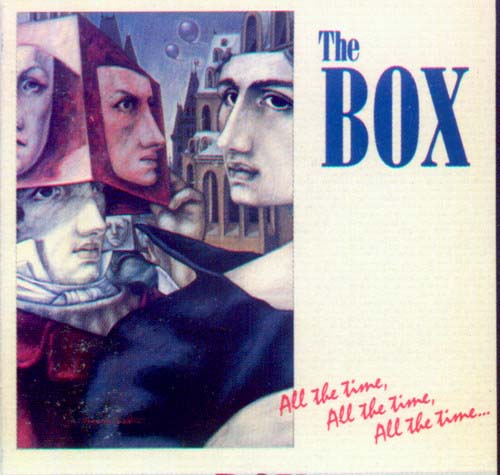 All the Time, All the Time, All the Time from 1985
Same as above except this time we broke the rules with a twist! A track called "L'Affaire Dumoutier" is a perfect example of that: here we have a murder story (perfect theme for a radio pop song!) half of it sung, the other half spoken, in both English and French, with dialogues (between the characters in the story) that seemed taken right out of a movie soundtrack, two choruses instead of one and to top it all off, the song lasted close to five minutes. But it was brilliant and it put the band on the charts for the next ten years. In a way, that song was a direct result of our progressive influences from the '70s when the music told a story and nobody cared much about format.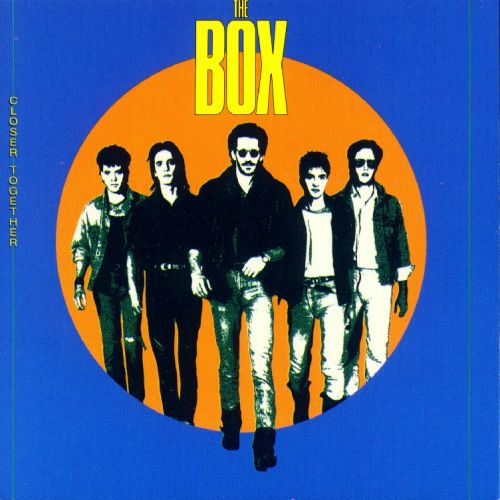 Closer Together from 1987
That one really did it for us. The song "Closer Together" was a huge hit and became a trademark for The Box. Even political parties wanted the song for their election campaigns! But it also sent out a message that the band had become a full blown pop outfit and any remains from our progressive roots were shed once and for all... Or at least, so it seemed.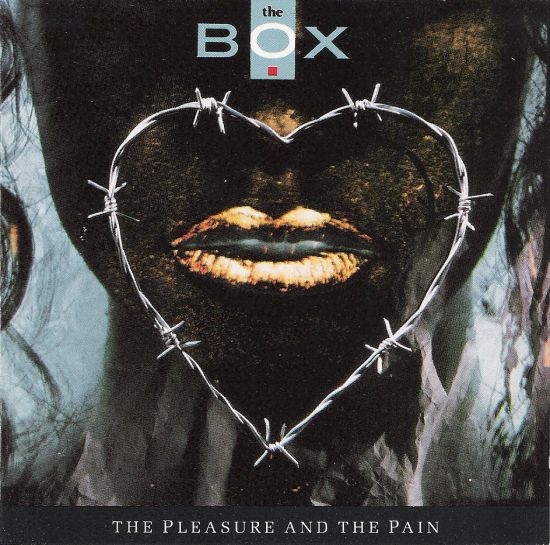 The Pleasure and the Pain from 1990
That one bears it's name well. It was indeed a pleasure to write and record (with producer Martin Rushent in a medieval country home near Oxford in England) but a real pain to see how Capitol EMI in Los Angeles and Toronto seemed to do all they could to ensure it would go nowhere. Indeed, the total failure of this project caused half the members of the band to quit in complete disillusion of showbiz and eventually, the band died. Just to give you an idea of how absurd things got: "Temptation", our second single, was a natural no 1 hit in Italy's national charts for three months and nobody knew about it. I found out because my Dad is Italian and it so happens that I have a bunch of cousins who live there and told me about it!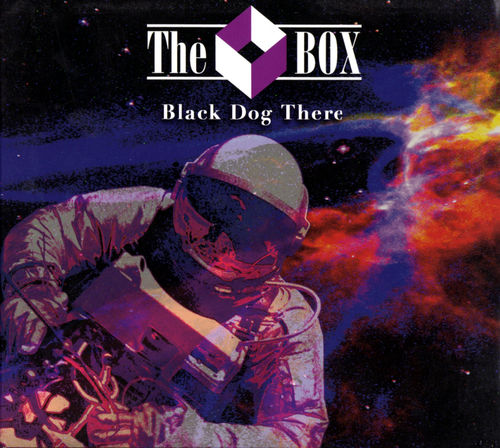 Black Dog There from 2005
After an absence of more than ten years, there was a relentless pressure from the industry for us to play live, especially with the '80s music revival that took place a few years ago and never quite let go. But I wasn't interested in hitting the stage twenty years later with nothing new to offer. However, I  had the idea of getting around the problem by simply writing a new album, only totally different than those we had done before... A prog record, which I had always fantasized doing! And a concept album too!!
It was inspired by my interest in modern physics, quantum mechanics, relativity, string theory and all. It tells about an astronaut who finds himself stuck in a parallel universe after an explosion of the space shuttle he was crewing. Sounds a little pot headed but it's not, really. Billions are being invested in the CERN particle accelerator in Geneva to validate some of the most mind boggling claims made by modern physics about how the universe works.
But the original members of the band thought I was barking mad to go back to the record industry. In any case, they wouldn't hear of it. However, a parallel project I was doing live with François and other people ( who are now the actual Box ) meant I could set the whole operation up rather quickly and that's exactly what we did. That was back in 2003. The album came out in '05 and here we are, the same line-up bar our early keyboard player.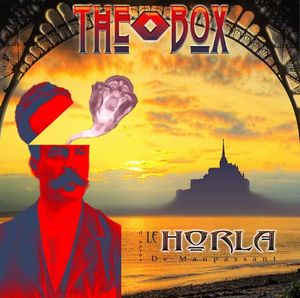 D'Après Le Horla De Maupassant from 2009
The Horla was just a logical step to take following Black Dog. This time, we were going to take the exercise to it's full blown dimensions and the short story from French author Maupassant (1887) was the ideal vehicle to that effect. I strongly recommend your readers get it from the web and read it. It's fifty pages, reads in an hour and is truly entertaining. Plus, it adds a greater quality to the listening experience.
I understand that The Box have two incarnations; the first incarnation which was a pop band more in the vein of A-Ha (yes, I am a Norwegian) and lasted to 1992 and the second incarnation of The Box from 2003 and onwards which is more like old Genesis and Van Der Graaf Generator. But how would you describe these two incarnations of The Box, music wise ?
Precisely as you just did. I would perhaps add that our present day style is closer to Pink Floyd in it's simplicity. I love Gentle Giant but as a writer, I wouldn't dream of taking my music to such extremes of intricacies. Even early Genesis and Yes stuff could be pretty complicated at times.
What did you do in this eleven years long break from 1992 and 2003 ?
I wrote for other artists, made music for films and documentaries but my main diet was TV ads jingles. I got to do all kinds of music I never dreamt of ever writing and I mean all kinds, from garage band stuff to contemporary classical, not to mention reggae, disco, bee-bop, hip-hop, lounge, chamber quartet... Name it! I still do jingles from time to time by the way...
Why did you restart The Box as a progressive rock band in a time when progressive rock was not particular fashionable ?
Keep in mind the Black Dog album was just a tool to get back on stage and I couldn't have cared less if it played on the radio or not. I knew the record business was in a state of transition that no one knew how to handle except by cranking out production of flavorless young blondes with big boobs and sexually implicit videos. I knew we would get no support from traditional media and that no record company would ever spend any marketing money on us so I had no illusion about the commercial success of the release and thought it better to target a precise niche on the web rather than getting lost in an ocean of pop acts, especially on the Internet.
What is the latest update and what is your plans for this year and next year ?
We are extensively touring our own country these days and meeting more and more acceptance for our new musical direction. So we'll keep touring for sure. However, contrary to how things worked before, since making records today helps selling concerts instead of the other way around, we plan to start writing the next album as early as next September. In the same style for sure, and probably based on "The Little Prince" from Saint Exupery, another famous French author from the 1930's an 40's.
What is your experiences with the music scene and the industry ?
Our experience of the whole thing ranged from the best there is to the very worst. Oddly enough, except for Rushent who has been a first class producer and whom I've learned a lot from, it's the big guns that have consistently botched things up for us while the smaller people, whether label personnel or concert organizers did what they had to do with good humour and competence. The whole American west coast experience was a nightmare and eventually killed us but in a way, it also allowed us to do other things in life than suck up to the star system, like having children and being around to see them grow. I'm not sure that would have been possible with us being on the road year-round as we did in the '80s.
Just to wrap this interview up; do you have any regrets in your music career ?
As you might have guessed from my answer to your last question, no regrets!
What is your five alltime favourite albums ?
In no particular order, "Porgy And Bess" by Miles Davis, Yes "Close To The Edge", The Police "Zeniatta Mondatta" and "Regatta De Blanc" and finally Getz Gilberto, you know, the bossa nova album from the early sixties with "The Girl From Epanema" on it... But there are many more than five albums that are my top favs!
Anything you want to add to this interview ?
Internet has made all rules applying to music obsolete. But progressive music has always been a genre to push the boundaries of music. I therefore think you'll see more and more people re-inventing the style with ever more imagination and that will make for a resurgence of very interesting surprises in the future.
Cheers progfans!
---------------------------------------------------

A big thank you to Jean-Marc Pisapia from me. A band going from pop music to progressive rock........ Is this the end of the world ? 



Edited by toroddfuglesteg - October 27 2010 at 05:38