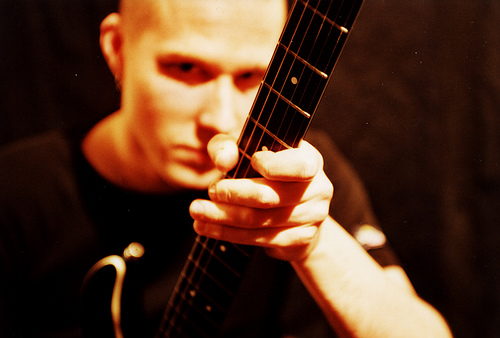 French musician Xavier Boscher has enjoyed a varied career. Stints in Horresco Referens and Misanthrope were followed by his own project - Nebeluyes. After his departure from Misanthrope, he forms Nebeluyes with his friend Benjamin Masson. Together they release 2 albums, before Boscher moves on to his solo career.
I got in touch with him to find out more.
-----------------------------------------------------------------------------------------------
To start this interview; you were actually a member of Misantrope, one of the best ever French metal bands. Their first albums really impressed me and sent me onto a path into more progressive music. Please tell us more about your involvement in this sadly underrated band.
Hello Prog Archives Readers. I was their lead guitarist between 1999 and 2001, when I was 19, and this was my best experience in a band. I recorded "Immortal Misanthrope" and "Recueils d'Ecueils"  in Fredman Studios with Fredrik Nordström (PAGAN'S MIND, HAMMERFALL, ARCH ENEMY, IN FLAMES...) and Anders Friden (IN FLAMES singer) during this time and participate to the great "Temple of Humiliations Tour" with SEPTIC FLESH along the road of Europe...Unforgettable... Jean Jacques Moreac, their bass player is ever a friend of mine and gave me a lot of advices to progress in my music approach... MISANTHROPE is the most fantastic and avant-garde band for me...
Please also tell us more about your involvement in Horresco Referens.
HORRESCO REFERENS is another experience between 1996 and 1999, when I was 16 as their lead guitarist too... It was very "rock n'roll" for me, my christening in metal scene, (girls, drugs, alcohol... :=) and music of course with the recording of their first album "The Cesspit" with Stephane Buriez (LOUDBLAST)
You chose your own destiny by setting up the project Nebeluyes. Please tell us more about this project and the two albums you released there.
NEBULEYES is more a duet than a real band, it's the musical meeting of two friends, Benjamin Masson and myself. We are complementary, I write the structure, he record all the guitars except a few solos...I play the rest and I produce our records... He live near Paris, I live in Nice, in the south of France, 1 000 kilometers separates us but fortunately, new technologies permit ourself to work remotely... In Fact, we released three albums : "Digital EnfanT" is a theatrical and avant-garde project with nine characters and a first story for the "WORLDOMANIA" saga. A second called "Divine Revolution" with an eponym track of 30 minutes and the next episod after the Digital EnfanT story. It was our more "progressive metal" record... The last one, "The Universal Being" is an epic and symphonic metal experience with a new female singer named Drama Elfamorta (for the first two albums, I sang), a new direction for Wordomania saga with a new unit of time, a new reproduction mode for human beings and a new direction for mankind...
Over to your solo career. Please give me your (long or brief) thoughts and lowdowns on.......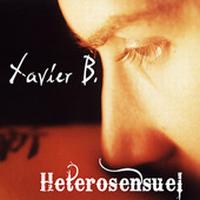 Heterosensual from 2002
My first solo album, a collection of french pop music song... I was searching my way after Misanthrope...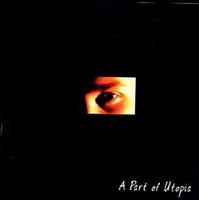 A Part Of Utopia from 2007
In 2006, I met my publisher Jacques Dejean from Plaza Mayor Company, an international record label who encouraged me to record some new age stuffs...the result is an instrumental soundtrack with guitars, strings and synths... Something progressive, something New Age, perhaps progressive new age :=)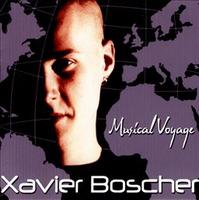 Musical Voyage from 2007
Following "A part of Utopia" with a concept of a world tour music... my instrumental vision of different cultures... Pharaon's Dance is my favourite track on it...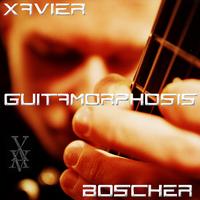 Guitarmorphosis from 2008
An intimate album, with 9 poetic and instrumental songs with a dedicace to my childrens...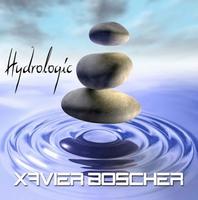 Hydrologic from 2009
This album could have been called "Guitar Meditation", a new age approach of my guitar style, ideal for making love :=)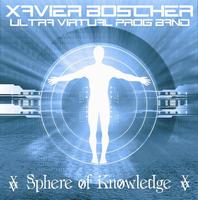 Sphere of Knowledge from 2009
Another project for me, its the first album of Xavier Boscher ULTRA VIRTUAL PROG BAND, 8 tracks of technical and progressive rock... It's a parallel project in my solo career.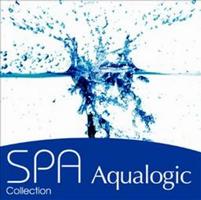 Collection Spa from 2009
It's a reissue of Hydrologic in a collection for Plaza Mayor Company.
What is the latest update and your plans for this year ?
Since 2009, I created my own label called "Orfeo'Lab" to promote all my projects like Magnific Senses (Classical and New-Age first album coming in June 2010), Tirao, my new progressive pop-rock band very futurist (first album at the end of 2010), my solo career and Nebuleyes... the best is yet to come
How would you describe your music and which bands or scene would you compare your music with ?
Progressive is the word most appropriate to define my varied style. It's a blend of guitar, strings, synths, new age, rock in an imaginative way, I have no limit...
What is your experiences with the music scene and the industry ?
About 50 gigs and a european tour with Misanthrope in 1999... Nothing with the real disc industry because Misanthrope is signed on an independant label called Holy Records and my new label Orfeo'Lab allows my music to exist and that is essential for me... success is superficial, it's nice when it's there ... but the main thing is health and the desire to compose :=)
Just to wrap this interview up; do you have any regrets in your music career ?
Nothing, perhaps the only regrets : time is passing too fast, I would like to have much time... to create more songs and more albums.
What is your five favourite albums ?
Cynic : Focus
Dream Theater : Awake
Steve Vai : Passion & Warfare
Megadeth : Countdown to Extinction
Iron Maiden : Seventh son of a seventh son
Anything you want to add to this interview ?
Thank you to prog Archives readers, I hope you'll love my music, all albums are available on listening or on CD at
www.xavierboscher.com
or
www.orfeo-lab.com
, and on digital on iTunes, Amazon, emusic and more...
Take Care
~~~~~~~~~~~~~~~~~~~~~~~~~~~~~~~~~~~~~~~~
Thanx to Xavier Boscher for this interview. His PA's profile can be found
here
and his homepage
here