Characterized as a "Instrumental / Math Rock / Avant-Prog / Experimental Rock" band on their label's page, these guys do really know how to make your jaw hit the floor! Founded in 2004, the quartet soon became one of the most prominent live acts on a Russian indie-scene. 
(words by Igor aka Prog Jester)
I got in touch with the band for more info. Pavel Eremeev answered my questions.
@@@@@@@@@@@@@@@@@@@@@@@@@

How is life and the music scene in Moscow these days ?
Hi!
Life in Moscow is like a life in any big city with some specialities.
Bad ecology, social tensions occurring everywhere, obsession with making money, we call it "merry-go -round of sh*t" in society.
This sh*tty situation happens all over the world but concentrated in big cities especially in capital Moscow.
That's my opinion, society lives in useless vanity of no purpose live. I mean people don't have any exalted aims of their lives if you know what i mean. That is about the life.
Music scene is in crisis too i think. All the things are interrelated.
The main problem is in the absence of new original music here. All that we generally have are copies of western tendencies applied to our people. I don't thing it's the right way.

When and where was I Am Above On The Left set up and why did you choose that name ?

I am above on the left was set up in 2004 by Alexey Taroutz, then Pavel Eremeev, Segey Ledovsky joined it.
After a year with that membership Artem Galkin from moscow band Foojitsu joined the band.
The name was taken from the title of the song of previous Taroutz's and Eremeev's band called Koost'.
The name of the song was "God is above on the left" but we decided to change it. But it doesn't mean that we occupied God's place.

To start with; please give me your (long or brief) thoughts and lowdowns on.......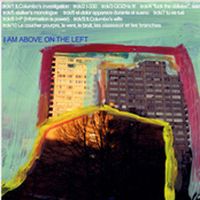 Iamaboveontheleft from 2005

This is the first album. It was recorded 28-aug-2005 during a 6 hour session. The first song was written at first reheasal with Artem galkin. It was "lt.Columbo's wife". Other songs soon was composed too.
Then after a year of rehearsals and concerts the album was recorded.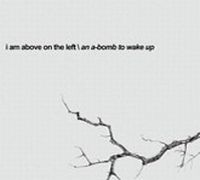 An A-Bomb To Wake Up from 2006

The second album was recorded in august 2006 during a 6 hour session too. It was my first sound mixing experience. After a presentation in february we took a break for more than a year to start some other projects: Usssy and Kruzr Ken(Pavel Eremeev and Artem Galkin). Alexei Taroutz worked at "Wogulov Taroutz Vermo". In 2008 we played at Skif festival in St. Petersburg and then decided to write a new material but Sergei Ledovsky the drummer left the band. Than I decided to play drums for the new stuff. So I began practicing. After half a year we had 8 tracks and recored it 3 times. Then for a number of reasons we rejected the recorded material and decided to start something new with different original sound concept.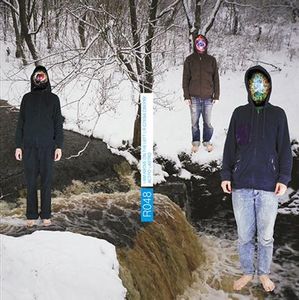 Astro from 2010

Astro was recorded in may 2009. We recorded it in sessions - drums then bass then guitar and other sounds. The soundmixing was finished in early 2010 and 27 february we presented it.

What is the latest update on I Am Above On The Left and what is your plans for this year ?

The latest update is a decision to release some tracks from the unreleased material, recorded before Astro. These are the plans.

How would you describe your music and which bands or scene would you compare your music with ? 

I usually have problems when someone asks me to describe our music. I usually say something like "wonderful rock or instrumental voyage ".
I don't know what band or scene I would compare our music to.

How is your label situation and what is your experiences with the music industry ?

Our label situation is in crisis. We have 2 or 3 labels that live only with enthusiasm. We don't have industry for such music. No money. We are the underground scene.

The members of I Am Above On The Left are also involved in other projects, most notably uSSSy. Please tell us more about these projects. 

Usssy began with me and Artem galkin.
Once we decided to play such noisy, more brutal and fast music.
We used words "b*****d-rock" or "black-techno-blues" to describe these ideas.
The first self titled album uSSSy and split cassette "rush hour" are the pictures af these ideas.
We asked IAAOTL drummer Sergey Ledovsky to play with us and he agreed, I played baritone guitar and Artem Galkin-guitar..
Album came out in 2009.
Then Sergey left the band and we found a new drummer from Moscow band Prea Hrada-Pavel Bogachev.
We liked his "machinegun" skill for our second album ideas.
This album was recorded in June 2009-feb 2010 and came out at fist half of April.
The presentation will be 16 May.
Unfortunately the drummer left the band after the drums were recorded.
From the autumn of 2009 usssy are duet. I'm on the drums, Artem plays baritone guitar.
The great variation in music from album to album assists.
The third,actuall usssy's programm is very different to 1 and 2 albums.
We are recording this material this time and we are planning to release it in autumn 2010.

What is your five all time favourite albums ?

I don't have favourite albums for all time.
May be 90 day men albums..they do not bother me for years..nothing more i can notice.

Anything you want to add to this interview ? 

We are trying to make some concerts now and would come to your country with pleasure if anyone can help us with it :) Thank you for your questions.

Thank you to Pavel Eremeev for this interview. All links are in the intro.