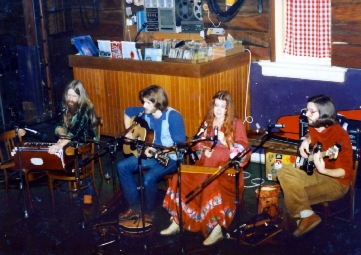 (an old picture of Chimera)

Chimera, a band from Holland, released two albums almost twenty years ago and then disappeared from the face of the earth. They have now reformed again and is currently recording a new album. I got in touch with Bas Verkade from Chimera. The first half of the interview is from a magazine he sent me and asked me to copy. The second is his own answers.
----------------------------------------------------------------------------------
When and by whom was Chimera formed and do you have any background from other bands ? Why did you choose that name ?
The foundation of Chimera was laid in 1973 when both Marry and Bas were students. Together with bassist Ruud Schotting they played at their school's Christmas party and in 1974 Bas and Marry decided to be a duo, both in music and in life. "We started as a duo singing English folk songs in the Pentangle and Gryphon style and country-rock in the Eagles and C,S & N style. We rehearsed at Marry's house and soon her brother Koos joined us. As a trio we decided to call ourselves Chimera, a name we borrowed from a fairy tale by the Dutch author Couperus. In that story, named 'Psyche', Chimera is the symbol for inspiration. We played a few times, quite successfully, as a support act for a hard rock band, which included the Ruud mentioned above. After this band fell apart, he joined us together with violinist Kees Mook. In 1977 we attended a folk festival for the first time and we were surprised by the way the audience reacted to our music. They really listened to us, something we were not used to."
From that moment on, they slowly changed their repertoire from English to Dutch material. However, without having a history in Dutch folk music, they felt free to choose their own path. "We loved both symphonic groups like Genesis and folk groups like Malicorne. We were trying to create our own style and didn't consider ourselves to be a traditional folk group. The period a text or tune came from was not important; we made ourselves familiar with it and used it as a means to express ourselves. Every member of the band had to be able to put his or her own ideas and creativity into the arrangements we made."
To start with; please give me your (long or brief) thoughts and lowdowns on.......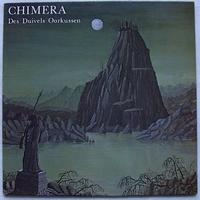 Des Duivels Oorkussen from 1981
With their first album, 'Des duivels oorkussen' (The devil's pillow), they show themselves to be an acoustic band with a mysterious, rather medieval sound. Besides songs from the 'Antwerp Songbook', they record a poem from the late 19th century and a song about Daphne, the daughter of a goddess, who was turned into a tree so she could hide from the god Apollo.
These subjects were very rare in the Dutch folk tradition. The album also contains an instrumental piece they wrote themselves, called Warris and lasting more than eight minutes. "This was our first composition that was recorded and it is a good example of our style at that time. The speed of the music varies, acoustic instruments are used in an experimental way and the melody is solemn. The album received favourable criticism and we noticed that people enjoyed the way we arranged our music. We loved what we were doing and all band members had, basically, the same ideas."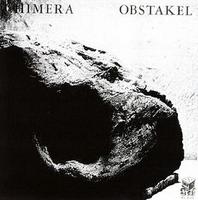 Obstakel from 1982
Their second LP, called 'Obstakel', was recorded shortly after their successful debut album. The atmosphere of this album is different from the first one. The, more or less, acoustic sound was replaced by a rock oriented sound. "Obstakel shows how we developed as a band. Don't forget, we never intended to become a folk band and we liked several kinds of music. Actually, one of the things we wanted to achieve was to break away from traditional folk music. We started using a synthesizer and drummer Hans de Lange joined us. One of the things we wanted to try was using contemporary lyrics, so we asked the Dutch poet Bertus Aafjes if we could use one of his poems. I do not really think the two albums differ all that much. Our method of working remained the same: we looked for something we liked and familiarized ourselves with it. Although the atmosphere is different because of the synthesizer and drums, we were in fact just developing our ideas. On the A side of Obstakel we play solid folk rock, while on the B side we explore the limits of our possibilities and creativity. We had so many ideas and it seemed as if we were in a hurry to use them all at once."
Then the band split up. Why did you split up and what did you do in this period ?
Marry and I had to make a choise between parenthood and playing in the band,we had to many gigs at that time(also abroad )After three years we reformed Chimera with Koos Leezer and Ruud Schotting.We played our own compositions sung in dutch for nine more years.
In 1995 we were forced to stop because Koos Leezer got seriously ill,he would never be able to play again.I was painting a lot(surrealistic oil paintings )we made less music.  We started playing again in 2007,we invited our eldest son and discovered we really enjoy working as a trio.
You are currently in the studio again and recording a demo CD. Please tell us more about this new CD.
The new demo CD is recorded in a living room with a laptop of Hans de Lange (drums on Obstakel ).We choose nine of the twenty new songs (own compositions/lyrics )We played it as a trio :
Marry Verkade : vocals,flutes,Bas Verkade :Guitar,bouzouki,backing vocals, Marijn Verkade : bass,bouzouki.guest : Hans de Lange : drums/percussion
The story of Chimera will continue. As they have started playing again as a trio, you might see them perform somewhere in the neighbourhood in future. This summer
www.chimera.nu
will be online, so please check now and again to see if the webpage has been finished. Meanwhile, we will keep on trying to persuade Munich music to finally release the albums on CD, so they will be available for anyone who is not the lucky owner of the two vinyl albums.
How would you describe your music ?
We called it "new dutch folk ",we don't play traditionals but our own lyrics and music.It's listening music with a "touch" of folk.Reactions are very positive,the sound of Chimera is recognizable because of the arrangements and the voice of Marry Verkade.Some comments: sounds absolutely wonderful,familiar and yet contemporary and especially appealing.
How is your gigs situation ? Do you play a lot live these days ?
Our aim is playing 2x a month ,the try outs are very positive,the music would do well in small theaters,we need to work on branding.At the moment we play in small cafes e.d. and at local radio tv stations.Folk /alternative music is more populair in Belgium we notice,less in Holland.
What is your experiences with the music industry ?
At present we have little contact,in 2008 a compilationalbum released ( Dutch Rare Folk )with one of our own songs "the hostess ".For now we make and release our own recordings.
What is your five favourite albums of all time ?
difficult,some artists: Gabriel Yacoub ( lots of albums ), Malicorne,Sting, Peter Gabriel, Wolfstone,Vertical Horizon ...( last album "burning the days " )
Anything you want to add to this interview ?
Chimera is back in development,we will continue in playing with passion and pleasure,being as a trio but we are  looking to expand (percussion,violin...?) We have too many good songs "on the shelf ",which deserve a wider audience. Our Demo CD "Uitgevlogen "will be released this summer.
Thank you to Bas for this interview and good luck with the new CD