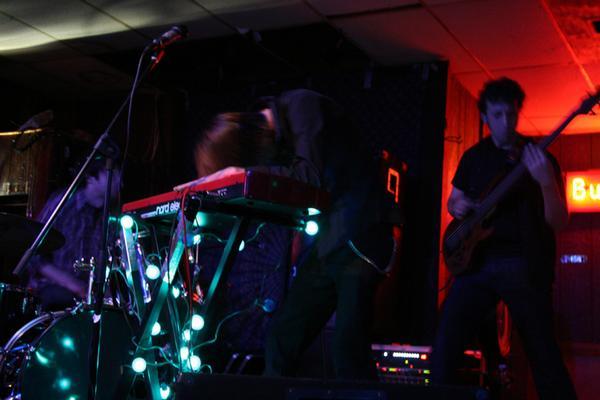 Combat Astronomy began as a solo noise project by James Huggett which soon gave way to a crushing Industrial metal sound with hints of avant jazz and zeuhl. I recently caught up with James to go over his band's latest work, Earth Divided by Zero, as well as his earlier albums; to find out his motivations, thoughts, and feelings about their work and to find out exactly what goes into the dense atmosphere the band creates with each release.




When and where did Combat Astronomy get started?
The name came about in 1998 on the platform of Farringdon railway station in London I think. The very beginnings were when I got a 4 track when was I 19, back in 1992.
How would you define your sound and what bands, if any, influenced your music?
We have a rather unique sound so descriptions always end up a bit of mouth full like "avant jazz/doom/metal/prog". Generally though the sound itself tends to be dense, hypnotic, cinematic, and groovy in a weird way.
Direct influences might be: God "Anatomy of Addiction", Magma circa Kohntarkosz, Godflesh, Meshuggah, zoviet france.
To start off, please tell us more about each of your debut album Lunik released in 2001.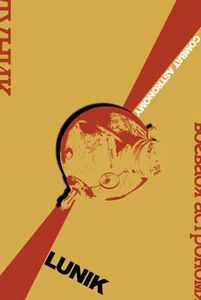 That marked the end of my harsh noise loop phase and a more 'tech noise' phase, using programmed percussion and some influence from the weirder end of industrial dance music. The sound opened up more. I sent a demo to Nicolas at Adnoiseam, he was just setting up the label, really liked the album and put it out.
After Lunik, your sound changed somewhat dramatically on The Dematerialized Passenger (2005), could you please tell us what prompted you to take the new direction and why?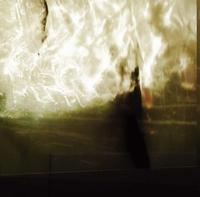 Well there was an album called 'Solar Radiation' that I made after lunik. This started to use bass guitar and guitar loops a bit more... a bit 'space rock' in some places....the missing link perhaps. I may put it up free at some point.
Adnoiseam did not want to put it out, neither did other labels, so I basically thought 'sod it' and started hermetizing in my studio rather than pursuing labels. A vision of music formed around core of bass guitar and drums started to emerge (and it must be said, I had written some grindcore tracks back in the 90's so this wasn't the first time I'd used 'real instruments) – inspired by to some extent by God and Godflesh. I also contacted Martin Archer about working on it, based on a (correct!) intuition he would be appropriate.
I'd actually had a release on one of his labels compilation albums in the mid nineties and we had chatted on the phone briefly including talking about Magma (very hard to do back then, find someone who had heard of Magma!). Anyway, forward ten years and he seemed to just be the sort of bloke I needed and indeed he is – he runs the 'sheffield squad' of sessioners – Mick Beck, Mike Ward, Derek Saw, Charlie Collins – many of whom I have not met and are in sore need of rounds of beer on my tab I'm sure! In general, I thought I needed to work with other musicians to get me out of my box – whole greater than the parts etc. I was feeling limited and wanted the excitement I got from my favourite rock /metal/prog records.
I will say this though – the macro compositional structures – building and release of tension, amounts of repetition...emergence and disemergence of sounds – all my work has been closely related in this way, the old noise stuff is similar to the new work in some of its fundamental skeletal construction. So in some ways the leap from Lunik to Dematerialized is not that far.
Could you please elaborate on your third album Dreams No Longer Hesitate from 2006?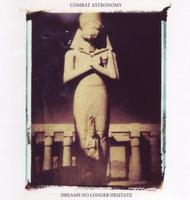 Well it a long time to make, there were two hard drive crashes and some big personal life events for some of those involved: divorce, deaths in the family etc. The project almost collapsed under its own weight. This was the first time CA had had a vocalist, Elaine di Falco got involved after recommendation by Amy Denio. Elaines narrative really brings a strong emotive thread through the whole disc – she wrote the last song and I still find it spine shivering: to me at least, it is a genuine transcendent moment where at an emotional level you realize "there is no struggle because there is no problem". Everything you needed was there from the beginning. The song "I can't Breathe" is unique – really proud of that one. And "Alive Inside Eternity" is pretty blistering.
You recently released a new album titled, Earth Divided by Zero. Could you tell us the concept behind the title and tell us more about the overall sound of the album?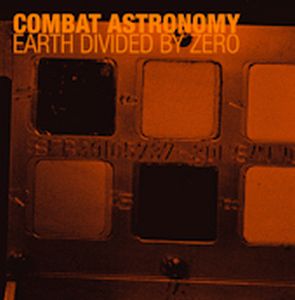 I was hanging out with friends talking about an imaginary band twice as slow as SUNN0))) and Nick Griffin (who played organ in a live version of the band and is a good friend) said "yeah, Sunn divided by two!" - this immediately created the notion of "Earth Divided By Zero" in my head which is a play on concepts with a 'divide by zero' in computing or math which produces an error – or is impossible – or is it?
So I really liked that phrase, and seemed to represent the Earth undergoing a mathematical impossibility or maybe 'timewave zero'.
Initially I planned it as an EP (The title suite of songs) just to get something out while Dreams waited to get finished, but it grew and grew and ended up a full album.
I think the album is maybe more hallucinogenic and 'dubby' than the others – its dense, as Combat Astronomy tends to be, with lots of heavy 'post doommetal' bass guitar and drums – but I don't find it aggressive: soothing almost. Elaine is much more abstract on this one. We knew that trying to outdo the dreams album was futile – so after non-duality - where are you? This album might be an answer to that though I'm not sure if its very reassuring! Another journey...
What has been the response thus far to your albums?
They generally get good reviews, and some people do seem to get really excited about them – which is great to hear because I only release music I'm really excited about! My ongoing joke is that as soon as we start getting really crappy reviews, then the money will pour in.
Could you tell us how you go about making your music, what is involved in the process?
Typically I'll write the bass and drum parts first, then add keyboards/drones/guitar/sounds (but this is not a rule, the track Earth Divided By Zero started with a droning sound I wrote after I had a bath). I'll keep listening and tweaking the arrangements till I'm pretty sure I'm at 'as good as it can get' (changing arrangements later is a nightmare). I send these demos off to Martin. Often the bass is written directly into the sequencer – this is a great way to break muscle memory. Martin and his team work out their parts, records them and send them back. Elaine often demos with her own equipment, but so far most her parts have been recorded at my home studio, she writes them all including lyrics.
Then record the final bass parts, tweak all the programming (which includes drums) and mix it , do some light mastering (my philosophy is fix it in the arrangement, then get it sounding right in the mix – not squish to death at the end) et voila, a new album.
There is a lot of listening involved, because if I tire of a song after 30 listens at the composition stage, out it goes. There is a lot of work in getting the holistic flow of an album 'right' as well.
You performed at the 2009 RIO Festival in France last year, can you describe to us what it was like and how was the response?
For me personally very stressful in some aspects but positive in others. It was as you might imagine an unbelievable and prestigious invitation. This was not a battle hardened touring band though, but a newborn. This was the first gig that we had actually played together. I had been running various lineups in the Minneapolis area where I live but due to distances it had never been feasible to get everyone from the albums together to rehearse and play, and the local incarnations of the band lacked longevity with people leaving and typically not being involved with the studio process (which is the core of the band really). Our hosts were great, and it was my first time in the south of France which I thoroughly enjoyed.
We got some terrible reviews, typically blaming the bass for being too loud. Some people did like the show though. I have an audience recording of the gig – it a was a patchy performance, some bits were pretty weak, others rocked hard – the sound did have issues, quite serious at times, but no more so than typical grimy rock clubs (which the festival certainly was not). It certainly didn't sound like the catastrophe some depicted it as.
I think the incessant Meshuggah/Godflesh like aspects of the rhythm section just did not go over well to that crowd, we played too long, and our lack of experience together affected stage presence. However, the music of Combat Astronomy was presented with some accuracy, albeit flawed. Ultimately though I felt like a pariah and alienated from my own music. Ah well. Martin said he had a great time though :-)
Do any of you have any other occupations besides music?
I work as a freelance software tester, Martin works in business in some sort of finance role, Elaine is studying music in Portland. I'm not really sure what the rest of the Sheffield squad do.
What are your five favorite albums of all-time?
In no order:
Hawkwind – Doremi Fasol Latido
Loop – A gilded eternity
Can - Future Days
Coil – Time Machines
Magma - Kohntarkosz
Anything else you want to add to this interview?
Look out for another new album later this year!

--------------------------------------------
Special thanks to torodd for the help and encouragement he gave me to do this, my first interview!



Edited by Evolutionary Sleeper - May 13 2010 at 18:25