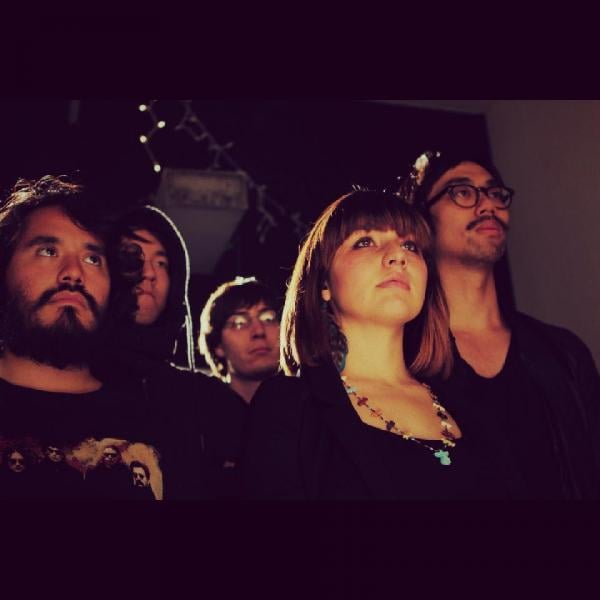 Corima is a new Zeuhl/R.I.O. band based out of Texas. They are clearly influenced by the likes of Magma and more modern Zeuhl bands.
I caught up with them for an interview. Sergio answered my questions.
----------------------------------------------------------------------------
When and by whom was Corima formed and do you have any background from other bands ? Why did you choose that name ?
Corima was formed in a little unknown town in Texas called El Paso. It was formed there by Erik Martinez (former guitarist of the band) and me (Sergio, the current drummer of the band). It was created out of the love we started developing towards progressive rock music such as King Crimson, ELP, Gong, etc. We chose this name because it is a name from the Rarámuri language of the indigenous tribe of northern México which means "help me out today, because I might be able to help you out tomorrow" and we believe this is a very important message since now a days we live in a very selfish and materialistic society where everyone just thinks about themselves without helping others. The line-up went through some changes until it finally settled with Francisco on keyboards, Juan on Bass and me on Drums.
To start with; please give me your (long or brief) thoughts and lowdowns on your only album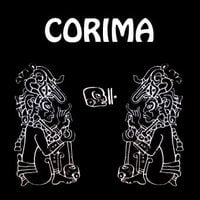 Corima from 2007
My thoughts on our only album as sincere as I can be is that you can hear potentiality but obviously sounds VERY influenced by bands such as Magma and Koenjihyakkei and it lacks the technical and spiritual perfection that the two have but even if it doesn't sound like an album with its unique voice I believe that we are on the right path.
What have you been up to since the release of that album ?
After the release of the new album we toured the east coast playing in cities such as New York, Washington, Philadelphia, etc, which turned out to be very successful. After that we moved to Los Angeles seeking more artistic expression and we are almost done writing new material for the second album which we hope we will be able to record very soon.
How is the writing and creative processes in your band ?
The writing process of the band is that both Francisco and I compose on the piano, then we present it to the rest of the band and ideas and arrangements usually come up during practice that make the songs better.
I guess your music can be compared to Magma, Present and Koenjihyakkei. Why on earth did you choose to do the least accessible and commercial type of music on this planet ?
We chose to play this kind of music not so much because of the whole Rock In Opposition mentality of fighting the whole commercial music industry but more because by listening to these bands such as Magma, Koenjihyakkei, Present, Univers Zero, Eskaton, Zao (just to name a few bands), we felt very honest, pure and spiritual emotions coming from their music that we decided to follow on their footsteps. It wasn't because we decided to go against mainstream music but rather it was a huge revelation, like a supreme universal power was talking through them to us.
You have invented your own language. Please tell us more about this language too.
We chose to make this language because the certain words that we used for the first album just seemed to fit perfectly with the music. With this kind of music we didn't think like "okay because the bands that play this type of music have invented their own language before we have to do the same thing and follow the tradition" but it was more because the music itself was really asking for these specific words and they fit perfectly with the music. Who knows, maybe in the future we will be singing in English or Spanish, or keep the same type of words. We let the music itself tell us what to do as naturally as possible and because they might not have a specific meaning known to man this doesn't mean that they are empty, but rather you have to feel it like a superior force is talking to you through them and if you listen closely they have a very profound message even if there's no logic meaning. I guess it takes a kind of magic, and imagination part on the listener.
How is the music scene in your area and how easy/difficult is it to get gigs and get proper promotion of your album ?
The music scene here is somewhat bad and somewhat ok and it is kind of difficult to get gigs or to promote our music. But this becomes obvious when you look at the kind of society that we live in (especially in the United States) were people are no longer interested in deep and profound things. People are more and more only looking to be entertained easily. And this goes to the musicians as well, the music being played today by the majority of the so-called "rock bands" (both "mainstream" and "underground" bands) reflects perfectly the kind of society that we live in where other interests such as money and fame become the priority and music becomes the last one disguising it with fake entertainment. It's almost like because of materialism and the lack of spiritual guidance and education given by society has made our souls immune to spiritual things. On the other hand we also see a very good and interesting rise of true unconventional and innovative music with very excellent contemporary bands such as Yolk, One Shot, NHX, XHOHX, Sleepy Time Gorilla Museum, Child Abuse, and of course Yoshida Tatsuya's projects just to name a few. But they are still only a handful of bands and most of them coming out mainly from Europe or Japan. We have faith that more and more bands like this keep coming out. It's a constant struggle for us to get gigs or promote ourselves but it is one that we enjoy very much and will not give up as long as we live.
You have told me you are all avid users of ProgArchives. Please tell us what you as a band and persons finds so useful about ProgArchives.
We love progarchives because it is thanks to websites like this where people can find out (like we did) about a lot of unconventional bands and discover a whole new and different musical world that breaks musical barriers.
What is your five favourite Zeuhl albums of all time ?
It is difficult to name our top 5 favorite zeuhl albums but I guess they would be: Magma - MDK, Koenjihyakkei – Angherr Shisspa, Eider Stellaire – Eider Stellaire, Weidorje – Weidorje, ZAO – Z=7L.
Anything you want to add to this interview ?
What I would like to add to this interview is to tell everyone who is into this type of music that you know that you are unique and that you have to keep faith on this music because even if there are only a handful of us we have to try as hard as we can to keep this music alive. Like Hermes Trismegistus said: "O, let not the flame die out! Cherished age after age in its dark cavern, in its holy temples cherished, fed by pure ministers of love, let not the flame die out!"
A big thank you to Sergio for this interview. Their PA profile can be found
here
and their Myspace page at
here
.