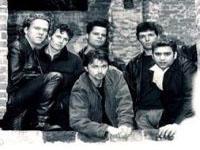 Casual Silence is a Dutch band who has established a good reputation during the last years. Their brand heavy prog is both pretty stirring and interesting. I caught up with the band for a chat.
Eric Smits answered my questions. 
@@@@@@@@@@@@@@@@@@@@@@@@@@@@@@@@@@@@@@
When and by whom was Casual Silence formed and do you have any background from other bands ? Why did you choose that name ?
Casual Silence was formed by Ernst (guitars, vocals), Rob (vocals) and Eric (bass, vocals).Both Ernst and Eric started playing their instrument when the band was formed, before that day they were singers in bands such as Sk;rl, Globesick (Ernst) and Cirrha Niva, Tempter (Eric). Rob never sang in a band before, so we started Casual Silence as real beginners! Gradually, we shifted from a coverband into a progressive rockband with a bite. The name comes from a Marillion song called Warm Wet Circles and was chosen by Rob, who's a Marillion fan.
Whose bands were you influenced by ?
Lots of great bands! To name but a few: Pain Of Salvation, Marillion, Damian Wilson, Steve Morse, Arena, A.C.T., Kayak, Dream Theater, Lazuli, Ayreon, Kansas, Rush, Saga, Yes, ...I could go on forever but must mention that those bands only inspired us, and we do not see Casual Silence as a rip-off or a copycat. What we create comes from our hearts and minds!
To start with; please give me your (long or brief) thoughts and lowdowns on.......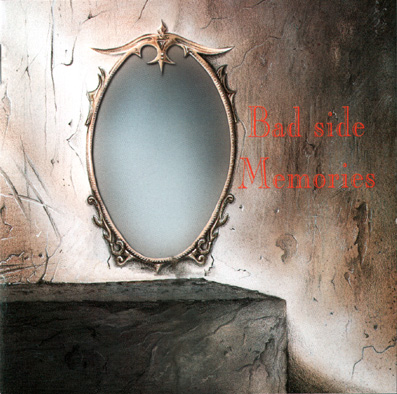 Bad Side Memories from 1997
It's a first attempt to create our own music. It's actually more of a demo recording; we were just starting as a band and got the opportunity to do some recordings in a studio. The songs were melodic, but not really progressive. Most of what you hear on Bad Side Memories whas done in one take, looking back it was a great experience but the songs were not what we had in mind. Casual Silence was still a juvenile learning how to behave musically!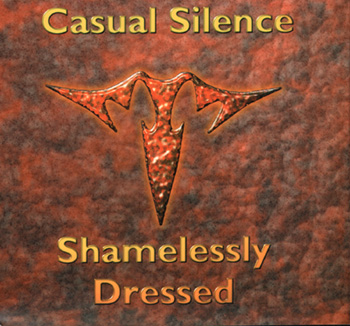 Shamelessly Dressed from 1999
That's when the keyboards made their appearance. David Natali, who passed away in 2003, and his playing took the songwriting to a next level. We discovered that our voices really complemented each other, there's proof of that in the title song. Suddenly we were compared to Styx because of the vocal arrangments and harmonies. The ball really started rolling those days: lots of gigs, supporting bigger bands and the first attention from the media. Toon Verhappen, our booker/manager joined the CS family after having seen us doing a support gig for The Gathering.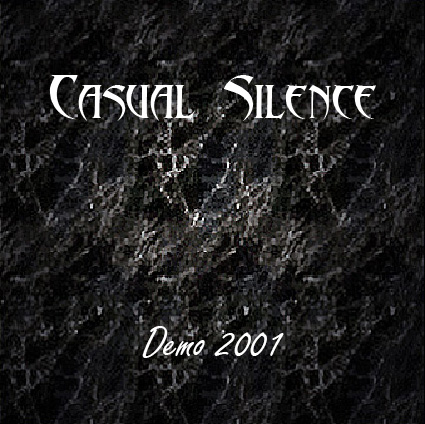 Casual Silence - Demo 2001
Omen est nomen! It's a demo recording; Henry Meeuws, our keyboardplayer, joined the band and demo 2001 was the start of a new collaboration musically. Henry is an experienced songwriter and keeps on injecting the band with new melodies, ideas and songs. The fact that he's also a guitarplayer helps a lot in interacting with Ernst, Mark and myself.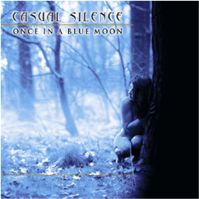 Once in a Blue Moon from 2003
Casual Silence entering adulthood! Things were getting serious now, we knew what we wanted in the studio this time. Henry has a history in home recording, so he had a lot of input during the recording, mixing and mastering process. Songs like Moon, Facing Reality and Lambrusco Evening are still played today.
It was a time of hard work, fun, but also sadness due to the death of our friend and former bandmember David.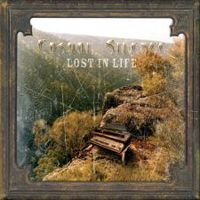 Lost In Life from 2007
A journalist from a progressive rock magazine called it our magnum opus. We're looking forward to proving him wrong on our forthcoming album, though!
Still growing as musicians and songwriters we wrote an album that got great reviews from around the world. It brought us to stages we've never played before, doing gigs with bands we admire and, not unimportant: it sold well! Working with Damian Wilson as a guestsinger was great, and Lost In Life was another step forward in achieving our musical dreams. We still have those, you know!

There has been no new studio album since 2007. What have you been up to these years, what is the latest update on your band and what is your plans for this year ?
We all have families to support, so our jobs are important to us. That's why we only have one rehearsal a week, and what makes it very difficult to have all bandmembers in a studio at the same time. But we kept writing new songs, selecting the best ones and recording them as a demo.
We're actually recording the last new song this week, and if all goes to plan we'll have a new album available in winter 2010.

How would you describe your music and which bands would you compare your music with ?
I think we play progressive rock with a bite, melodic, with a special place for the vocals, catchy at the right time and where every instrument is a servant to the song. There are the occasionally odd and surprising parts as well.
What is your experiences with the music industry and how is the music scene in the Netherlands these days ?
What, you're telling me there is a progressive music scene?!
But seriously: the scene in the Netherlands is small, but feautures a lot of good bands and loyal fans. It would be great to do more gigs abroad though. The music industry is what it is: an industry. If you're creating music that's not mainstream there's not much interest from that industry; it's all about making money! No hard feelings, because we can release our music through smaller, independant labels, and doing so we remain in control of the music and the artwork. That's very important to us.
What is your five favourite albums of all time ?
That's hard.. we come from all sorts of musical directions. But some of my personal favourites are Imaginary Friends by A.C.T., In The Spirit Of Things by Kansas, Moving Pictures by Rush, Van Halen I, Grin by Coroner, Generation 13 by Saga, Scenes by Marty Friedman, No Man's Land by John Wetton, Scret World live by Peter Gabriel, Revalation by Journey, Purpendicular by Deep purple, Sloe Gin by Joe Bonamassa, Red Light Fever by Taylor Hawkins, Seldom Seen Kid by Elbow, the 2nd Seal album, The Human Equation by Ayreon, and many, many more.

Anything you want to add to this interview ?
I'd like to invite you to have a look and listen to our website
www.casualsilence.nl
,and feel free to leave a message!
Also, we're challenging club owners and bookers from abroad to invite Casual Silence to their venue. It would be great to enter stages outside the Netherlands more often. Musical greetings to progressive music fans all over the world!
And thank you for having us on your interview list, good luck with your site!  
Eric Smits
Casual Silence
Thank you to Eric Smits for this interview. Their PA profile is here and their website is as above