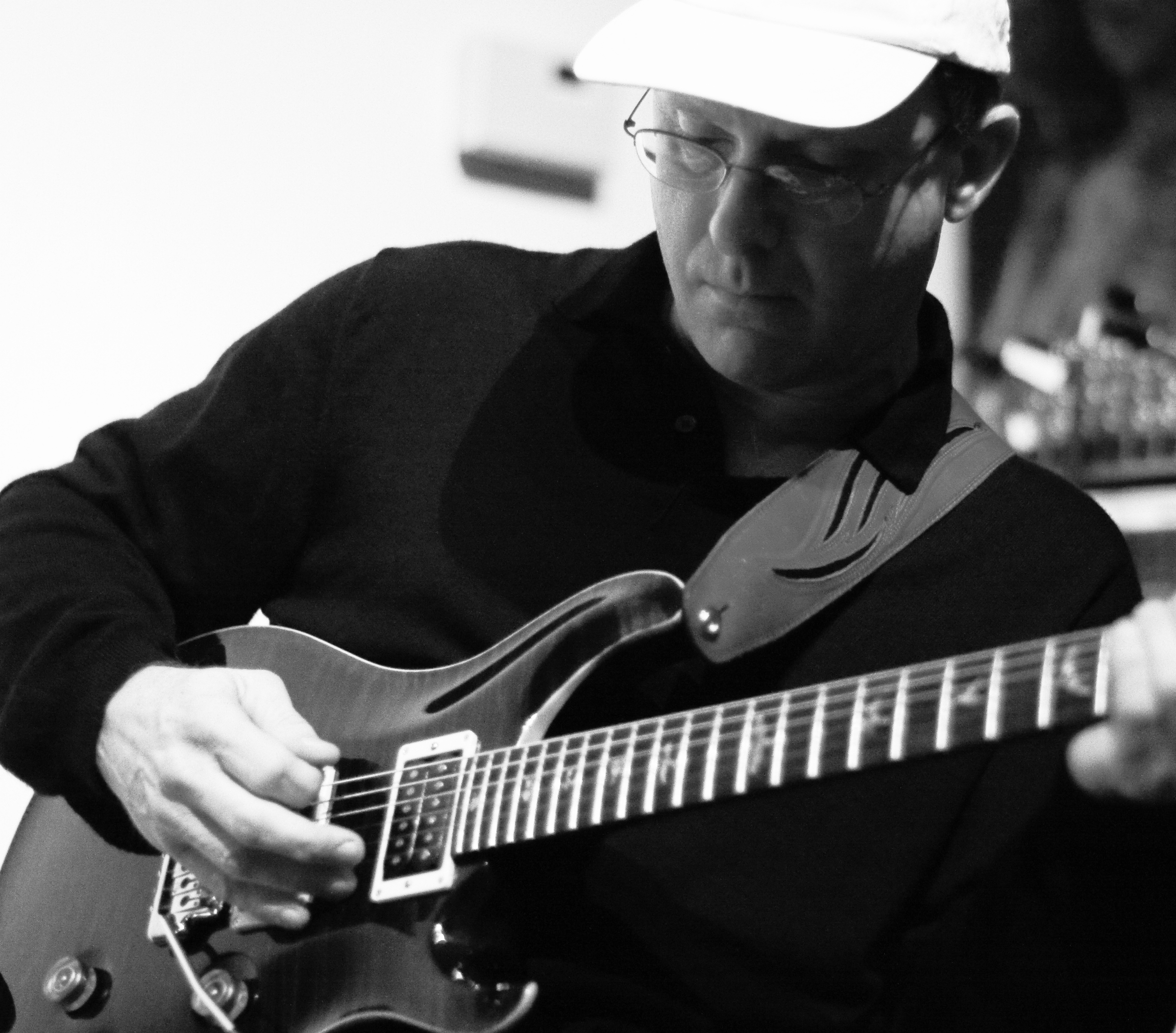 Barry Cleveland's guitar playing is rooted in progressive and psychedelic rock, branching into ambient, experimental, funk, and various "world music" styles-enhanced by cutting-edge electronics and unorthodox playing techniques. He's also a deft engineer and producer with an idiosyncratic and sometimes iconoclastic approach to recording and mixing.

I caught up with Barry Cleveland for his story.
~~~~~~~~~~~~~~~~~~~~~~~~~~~~~~~~~~~~~~~~~~~~
Please tell us more about your musical background and where you were born.
I was born in Washington D.C., and lived in Virginia, Atlanta and on an island in Florida as a kid. I moved to the San Francisco Bay Area in 1979, where I have lived ever since.
I was going to be an astronomer until I saw the Beatles and decided that "rock star" was a more appealing career choice. I got a ukulele when I was about 11, soon progressed to an acoustic guitar, and about six months later got a semi-hollow Greco electric.
My first gig was a solo performance at a junior high school "Happening" in 1969, where I played a noisy, mostly improvised piece of original music with my Ampeg amp's vibrato and spring reverb effects cranked way up. Next, I formed a band that played a lot of Zeppelin, Cream, Purple, and Hendrix. While I was in high school I played in bars with older musicians, and my musical tastes expanded to include progressive bands such as King Crimson, Yes, Genesis, Pink Floyd, and Van der Graaf Generator.
I listened to a lot of ECM jazz during my college years—my favorites were Terje Rypdal, Ralph Towner, and Barre Phillips—along with Mahavishnu, Miles, Weather Report, Oregon, etc. All of this music influenced my playing to some extent, particularly sonically. By the early '70s, I was using tape-echo units, spring reverbs, fuzzes, wahs, phasers, and other gizmos. There was even a Mellotron in one of the groups I worked with. I also studied electronic music with Larry Austin, where I was exposed to the music of Stockhausen, Subotnick, Schaeffer, Ussachevsky, and other pioneers. Brian Eno was also a big influence.
When I left college in 1978, I joined an eight-piece mixed-race funk and soul band. There were three guys up front that sang and played horns, and a guy who played Hammond B3 and Fender Rhodes. The rhythm section was white. We played all over the Southeast, and although it was quite an education for a kid fresh out of college, after a year I tired of touring and moved to California.
In the early '80s, I began learning more about studio recording—producing some radio dramas among other things—and I played in several groups, including an improvisational instrumental duo with bowhammer cymbalom player Michael Masley called Thin Ice. In 1981 I recorded an album called Stones of Precious Water that was released on cassette by a small Canadian label a few years later. Mythos was recorded in 1984, and was the first project I did in a professional studio.
To start with; please give me your (long or brief) thoughts and lowdown on.......
Mythos (1986)
Mythos was one of the first albums released on Larry "Synergy" Fast's Audion Recording Company label. The title track, which runs 20 minutes, was the culmination of a way of creating music I'd been working on since I was in my teens, and it remains one of my favorite pieces. The basic idea is to record lots of improvised tracks—more than you can possibly use—and find the combinations that work at various points. It is a very labor-intensive process, but the results can be quite rewarding. I played guitar using a violin bow, an Ebow and various other devices—all running through two Revox A77 tape recorders configured for looping—and Michael Masley played bowhammer cymbalom and a small xylophone. After the first pass, I wanted to get a deeper sound, so I slowed the tape down on the 2" 16-track recorder, transposing everything down a few steps and creating some huge guitar and cymbalom sounds. The remaining tracks were recorded using the slower speed as the base, which yielded a nice blend of timbres. We recorded additional guitar and cymbalom tracks, and later Bob Stohl and Kat Epple added several types of flutes, Lyricon, and light percussion. Most of the other pieces on Mythos were more composed.
Voluntary Dreaming (1990)
I was still signed to Audion when I recorded Voluntary Dreaming, so I wanted to do something more electronic in keeping with the intent of the label. I bought a MIDI synthesizer with an onboard sequencer and worked out the basic tracks in my home studio. Then I took the MIDI sequences into Spark studios, dumped them into MOTU Performer, and assigned the parts to various synthesizer and sampler modules. The synth tracks were then transferred to a 24-track analog recorder and the other parts—percussion, guitar, pedal-steel guitar, cymbalom, and voice—were added. I'm still happy with the majority of the pieces. The album was scheduled for release on Audion, and an early mix of the title track appears on The Best of Both Worlds: The Second Audion Sampler—but the label imploded before the project was completed. Fortunately, I got another deal shortly thereafter, and Voluntary Dreaming was released on Scarlet Records.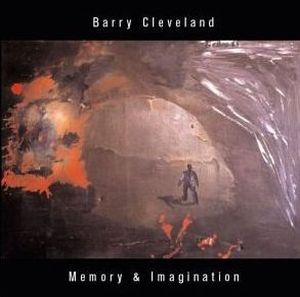 Memory & Imagination (2003)
This is a 2-CD set. The first disc contains most of Mythos and Voluntary Dreaming, and the second disc contains nine loop-based improvisational guitar and percussion compositions recorded in 1992 and performed by me, though Carl Weingarten played slide guitar and Dobro on a couple of tracks. There are also two ambient guitar pieces from 1981, and an improvised solo guitar loop piece recorded live on the Echoes radio program. The title track, "Memory & Imagination," is nearly 25 minutes long, and sounds almost orchestral at points, though almost all of the sounds were made with guitars.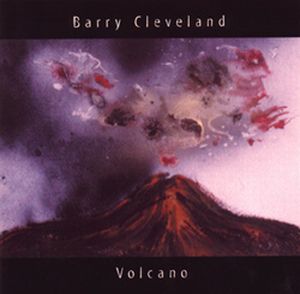 Volcano (2004)
The pieces on Volcano are mostly based on African and Afro-Haitian rhythms arranged by Michael Pluznick—who played on Voluntary Dreaming—and recorded along with several other great Bay Area percussionists. The other two principal players were bassist Michael Manring and sax/flute/clarinet/EWI player Norbert Stachel. Michael Masley also contributed to a few songs, as did vocalists Lygia Ferra and Max Taylor. Although the rhythms were African and Afro-Haitian, the music drew more on rock, jazz, ambient, and progressive music than it did African music. I think it was a pretty good album and musically successful as far as it went.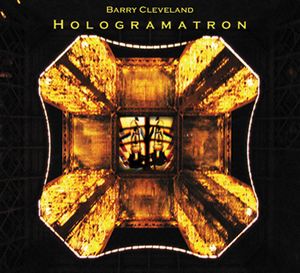 And your brand new album Hologramatron?
Hologramatron took several years to complete, and the first three songs that I wrote—"Lake of Fire," "Money Speaks," and "Suicide Train"—were initially sparked by my frustration with the political and social deterioration that had gained momentum during the "W" presidency. Most of the topics dealt with in those songs aren't limited to specific times and places, however, and much of the imagery just bubbled up from my unconscious. Religious hypocrisy, ecological degradation, fascism, the corrupting influence of money, war profiteering, social conditioning, economic inequality, and consumerism, for example, are rooted in larger realities that go to the core of human nature. I felt that a lot of people were angry about these things, but that few musicians were choosing to deal with them. Not all of the songs on Hologramatron are political, however, and ultimately the album expanded to something beyond that.
Besides being the first album I recorded with lyrics and vocals, Hologramatron is also my first "rock" album—though it also drew on progressive, psychedelic, metal, ambient, trance, funk, electronic, and various world musics. The core team was myself on acoustic and electric guitars, Moog Guitar, and Guitarviol; Michael Manring on bass; Robert Powell on pedal-steel and lap-steel guitars; Celso Alberti on drums and percussion; and Amy X Neuburg on vocals. Harry Manx and Deborah Holland sang on one piece, as did I, and Michael Masley—a.k.a. the Artist General—improvised the rant on "Warning." Turkish electro-acoustic guitarist Erdem Helvacioglu co-wrote "You'll Just Have to See It to Believe," and percussionist Gino Robair and drummer/percussionist Rick Walker also played on the record. Besides the eight original songs, there are covers of Malvina Reynolds' "What Have They Done to the Rain" and Joe Meek's "Telstar." Bonus tracks include remixes by Evan Schiller ("Lake of Fire") and Forrest Fang ("Abandoned Mines"), as well as an alternate mix of "You'll Just Have to See It to Believe." Grammy Award-winning engineer John Cuniberti mastered the album.
What are your plans for this and next year?
I'm currently recording an experimental ambient album with Michael Masley called The History of Light, and I also hope to record with French guitarist and synthesist Richard Pinhas later this year. Early next year I may go to Indonesia to record with a gamelan percussion orchestra for MoonJune Records. I'm also doing some live performances with Michael Manring, Celso Alberti, and Robert Powell—and at least one solo-looping gig.
How would you describe your music and which bands would you compare your music with?
I've already loosely described the music on Hologramatron. As for sounding like other bands, people say they can hear traces of everything from Pink Floyd and King Crimson on the one hand, to Joe Meek and Phil Spector on the other, so you tell me.
What is your writing and creative process?
My creative process varies depending on the circumstances, but in most cases it is rooted in improvisation. I also rely heavily on serendipity, and just being able to feel my way along, whether it is generating new ideas, discovering interesting ways to process existing ideas, or finding solutions to compositional or sonic problems.
Although most of the music on Hologramatron is relatively structured, there was still a lot of improvisation, particularly on "You'll Just Have to See It to Believe," "Abandoned Mines," and "Warning." In fact, even Michael Masley's "lyrics" on "Warning" were entirely improvised. I put him in front of a microphone after altering his consciousness in various ways, and had him rant along with a heavy metal loop in 11/8 for about 20 minutes. Then I edited out the best parts, processed each one individually, and organized them into a relatively linear form.
Speaking of improvisation and Michael Masley, this might be a good time to mention Cloud Chamber, which was an entirely improvisational quintet that he and I played in during the late '90s, along with bassist Michael Manring, cellist Dan Reiter, and percussionist Joe Venegoni. We would just go onstage or into a studio and begin playing, which didn't always work, but when it did it could be very engaging, and occasionally really good. We recorded an album called Dark Matter that is still available as downloads on iTunes.
What are your current favorite guitars and amps? Please also name your five favorite guitars and your five favorite guitarists.
My main guitar is a Paul Reed Smith Custom-24 Brazilian, though I also have a 1969 Gibson Les Paul Custom that I've played since I was 18, and an inexpensive Daisy Rock 12-string that I really like. My amp is a Rivera Venus 6 1x12 combo that sounds wonderful, but recently I've mostly been using a Fractal Audio Axe-Fx Ultra amp modeler and effects processor, which is truly amazing.
My five favorite guitarists would be difficult to pin down, as I like and have been influenced by many more than that. When I was young my favorites were Page, Beck, Hendrix, Clapton, Harrison, and Green—but I was also influenced by Randy California, Eric Braun, and Jorma Kaukonen. A few years later I discovered Robert Fripp, Steve Howe, Steve Hackett, Terje Rypdal, John McLaughlin, David Gilmour, Ralph Towner, Allan Holdsworth, and other progressive rock and jazz players. A few of the guitarists I've been knocked out by recently are Eivind Aarset, Alex Machacek, Vieux Farka Toure, Omar Rodriguez Lopez, Scott McGill, Ben Monder, Mark Wingfield, and Nels Cline.
You were involved in a Led Zeppelin biography, and you are also a journalist and an editor at Guitar Player magazine. Please tell us more about this.
I wrote two chapters for Whole Lotta Zeppelin. One chapter deals with Led Zeppelin II in general, and the other with recording it, with input from Eddie Kramer, who was the engineer.
Being an editor at Guitar Player is in many ways the ideal job for me. I've had the opportunity to pick the brains of nearly all of my favorite guitarists and dozens more, I'm constantly exposed to all types of music, and I get to play with new guitar and recording gear.
I also authored the book Creative Music Production: Joe Meek's Bold Techniques, which is currently out of print, though a second edition may be issued later this year or early next year.
What is your view on the future of the music industry and the music scene?
I have no idea what the future of the music industry will be, or whether there will even be an "industry" in the way that we think of it now.
Just to wrap this interview up; do you have any regrets in your music career?
Definitely. I regret selling my 1958 Les Paul Junior and my 1961 Les Paul Custom guitars. I practically gave them away, and now they would be worth a fortune.
Anything you want to add to this interview?
Only my sincere thanks!
Thank you to Barry Cleveland for this interview.


Edited by toroddfuglesteg - October 17 2010 at 12:08