Krobak is the Ukrainian word for "worm", pronounced as "hrobak". It is also the band of my fellow ProgArchives collaborator Prog-Jester. Krobak's music is pretty interesting too. 
I therefore sent him some questions.
--------------------------------------
When did you start up Krobak and do you have any background from other bands ?
The first KROBAK blueprints were made in Autumn of 2006, when I decided to throw myself into more ethereal and atmospheric music. Before KROBAK I had some demo stuff recorded (mostly unlistenable pseudo-prog perversions) and played in a band FUNERAL OF THE SUN. We were that kind of gloomy half-goth kids flirting with the darkest, heaviest and slowest music we could find in those times – Death-Doom Metal a-la MY DYING BRIDE. We recorded a demo album, then disbanded. Last year I've re-recorded some early stuff and released it via Satanarsa (what a moniker!) Records as an EP, but for now this project is no longer active
Whose bands were you influenced by ?
There are many bands that influenced me and shaped me both as a listener and as a musician, but there was a Great Tripod that made me being serious with my KROBAK stuff: GODSPEED YOU! BLACK EMPEROR, whose music simply blown me away; MONO, who proved that you can play like GODSPEED while not being GODSPEED at all; and the young British YNDI HALDA band, who showed me the brighter side of this music I wanted to play.
To start with; please give me your (long or brief) thoughts and lowdowns on.........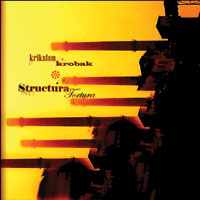 Structura Tortura from 2007
It was a split album with my fellow Vitaliy from Yekaterinburg, Russia. We communicated only through the Web, we didn't even see each other, but we knew exactly what we want to do. His project, KRIKSTON, is a bit more light and electronic, while KROBAK's stuff was more epic and dramatic. "Amnesia" is one of my favourites; "The Diary of the Missed One" is an upcoming full-length album's trailer; "The Fried Bull's Waltz" is a part of the whole track entitled "The Fried Bull's Blues".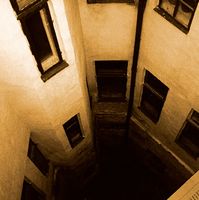 The Diary of the Missed One from 2008
It's KROBAK's first and only (for now) full-length effort. Some bits may sound too lazy, some parts drag too long, and the whole sound is somewhat primitive and amateurish, but I still like it, especially the closing track. It was released on CD by Cardiowave, an Ukrainian dream-pop/ethereal/indie label, but there were no promotion from their side, so only 50 or 100 CDs were sold, while the rest is now dusting on some unknown shelves somewhere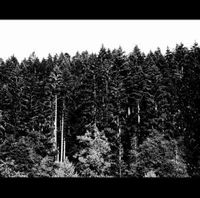 Vorkoma from 2008
"Vorkoma" ("the coming of Spring" in Icelandic) was released almost simultaneously with "The Diary of the Missed One" as a free-download Internet EP. Dunno why, but it's still more popular than LP, though I consider it to be a collection of blueprints, not the well-elaborated record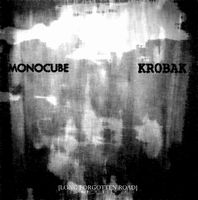 [Long Forgotten Road] from 2008
This is another free-download release I don't like that much. It's a split record with Noise/Drone artist MONOCUBE, and I bet he gave his worst track for this EP, he-he ;) I like the main melody in my track, but the second part sounds forced. Don't start with this one.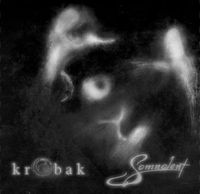 Krobak/Somnolent split from 2009
Yep, one more CD-R split :) This time with an Experimental/Doom band SOMNOLENT, their track is simply amazing, late EARTH meets BOHREN AND DER CLUB OF GORE. Mine is debut LP's "Park Luny", but in demo version, which I like even more.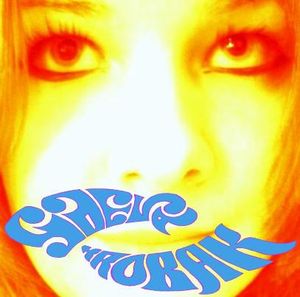 This is the last KROBAK's release for now, it's a 35-minute CD-R split with Russian Psychedelic band GDEVA. My track here is one of my favourites, quite trippy stuff.  
If you never heard KROBAK, I'd recommend to start with "The Diary of the Missed One" or both 2009 splits (also a good way to introduce you SOMNOLENT and GDEVA music too). The main positive thing about all KROBAK releases – they're absolutely legally available for free download on last.fm. If you need any release in a better quality or on CD, just PM me
What is your plans for the rest of this year and next year ?
Well, shortly after releasing GDEVA/KROBAK split I've announced that I'm taking a break from KROBAK. First of all, I want take quality over quantity – no splits, no home-made recordings, no programmed drums. I have 4 new tracks ready in demo-versions; I also plan to re-record two tracks that were released only on splits, "Amnesia" and "The Secrets of Stagnation". This all is going to be recorded with live instruments on a professional equipment and released as a second full-length LP this Autumn – I HOPE SO.  
Which is more important, in 2009 I was busy with another project that had grown into a full-time band – STONED JESUS (
http://www.myspace.com/stonedjesusmusic
). We've recorded our debut album this Spring, it'll be released this Summer via Solitude Prod. Records. This stuff has little to do with Prog or Post-Rock, this is Psychedelic Doom! Or think just good old Blues Rock with immense balls :D Seriously, classic SABBATH meets HAWKWIND. A fine stuff to get stoned too ;)
How is your writing and creative process ?
Since you've been interviewing loads of bands and artists before, you probably know how they react when they're asked this question ! As for writing - I just don't know :) I just hear some melodies or riffs and run to my guitar to get them outta my head. Then I hope these are really MY melodies and riffs, not the borrowed ones, because I listen to a lot of different music usually…there was a story when we (STONED JESUS) "created" an "Electric Funeral" riff while rehearsing and even wanted to write a song with this riff! :D
As for creative process – it takes a lot of both time and patience to turn an idea into a track. Now I feel a lot more comfortable working with guys in STONED JESUS, because they can always advice or propose something and make the song a lot more interesting. I heard too many music written by composers alone – it all sounds the same. Just check Clive Nolan's stuff. I adore his SHADOWLAND stuff, but everything other he did after it was just a pale copy of the same chord progressions, lyrics and vocal harmonies.
How would you describe your music and who would you compare your music with ?
I'd love to compare my music with the bands I was influenced by, but this is not true – not only because my stuff is derivative prior to their music. Every song ever written is different from any other one, even within the genres. I can hear that Neil Young's "Cortez The Killer" and THE CURE's "Homesick" have the same chords and even the same mood, but they are different songs, aren't they? So I'd rather regard KROBAK's music as melancholic, slow, moody, somewhat epic, introvert, even sad. Feel free to check it if you're into such stuff, ha-ha!  
You live a bit of a double life. You are Krobak.......... and the ProgArchives collaborator Prog-Jester with over 600 record reviews and ratings for Prog Archives. A very impressive amount of work.
Thank you!
As an artist yourself in the business of sweating and crying blood in a record studio; how much of this do you carry over from Krobak to your other persona Prog-Jester when you review/rate other artists albums ? 
Well, when it comes to amateur artists like me, I'm trying not to be harsh. Some people have it even worse than me, but they eager to release their music, so if it's poorly recorded but I like the mood or the melodies, I'd easily give it 4 stars instead of 3. If you meant tastes, mine are rather conservative. I'm not much into Jazz/Fusion, Avantgarde or Experimental music, I prefer a good song to a 15-long sound masturbation. Hence I'm deeply into Neo-Prog, Classic Prog, Art Rock, Psychedelic Rock, Post-Rock and Post-Metal. I'm not much into Metal lately (only some atmospheric stuff like ANATHEMA or ALCEST), I believe I've just grown out of it, he-he.
The music industry is in a crisis these days. What is your views on this industry and what do you think it will look like in five years time ?
The main problem is the lack of interest. Gone are the days when people looked for a new music – now a new music hunts them, they're tired of it, it's too much of information everywhere. But the old music is still popular, LED ZEPPELIN CDs and BEATLES LPs can be found anywhere. That just means that 90% of new music is, ermm, crap :D Seriously, everything had been played ages ago, there's no use in making money on what was discovered by others. CDs are almost dead. Free downloads fail to catch a proper attention. People don't buy music, they buy merch. It's not about art, it's about fetish and fashion. Music as an industry is dying.  
But you know what? KROBAK, STONED JESUS, VOIDA, my other projects – they're all just a HOBBY, not a tool of making money. And speaking of originality, I just love to play it, I just don't care if it was invented by others or by me, you know. As long as I love it, I'll be wasting my time and money on it. Music is my life!
How do you market, distribute and promote your records ?
Absolute D.I.Y. :) There was only once when a Cardiowave agent dropped me an e-mail asking to release my music via their label. Any other release is either CD-R/free-download effort or result of my shameless self-promotional activity (like VOIDA's deal with Art of Silence group). Nobody will help you today, it's all your personal issue.
We never hear anything about Ukraine in the news bulletins these days. Your country was brutally raped by both Stalin and Hitler during the last century, so I guess you prefer these days no-news situation. But how is your life in Ukraine these days and how is music scene ?
Living in Ukraine is pretty bizarre. It's like living within a Monty Python movie. Politicians steal more than the whole country earns, everybody knows it, but no-one does anything – everybody is afraid of things getting even worse…because things really can get worse. Average salary is 100-130$ - while the prices are as high as in EU or US! It sounds surreal and 99% of readers won't believe me…okay – come here and take a look, make sure I'm not lying. Another problem that we are still considered to be a part of a Great Red Russian Empire, and each time I see how Russians or Ukrainians are depicted in movies like "Iron Man 2", "Hitman", "Red Heat" etc, I laugh till I cry. We have our problems (some of which I've just told you), but we don't live in a Stone Age, c'mon!
The same thing is about the music scene – nobody plays songs about matreshkas on balalaikas. We have a strong underground scene built around a Neformat community (
http://www.neformat.com.ua
), the only resource where you can find something more interesting than dated Metal or hipster Metalcore crap. Most of the Neformat-related bands are really great (UPRISING FOMALHAUT, KASU WERI, FOREVER WASTED, COALA PASCAL, NICE WINGS, ICARUS!, MOZERGUSH, 5R6, SLOW RIDE HOME, SNAKERIDER, SOMNOLENT, etc), and they play something different from what 99% of Ukrainian musicians play. So if you want to know how the most actual Ukrainian music sounds like, check the bands I've just mentioned.
As a means of pinpoint your personality and preferences so the readers can find some common ground with you, the artist; what is your five favourite albums of all time ?
He-he, I love such questions! Well, for the current minute here they are:

Marillion - Script for a Jester's Tear
Anathema – A Natural Disaster
Electric Wizard – Witchcult Today
Talk Talk - Spirit of Eden
The Cure – Disintegration
Anything you want to add to this interview ?
Thank you for these questions, I've spent a great time coming up with my answers! Hey all, listen to music, any kind at any time! Don't be ignorant and good luck!
Thank you to my fellow collaborator for this interview.
Krobak's PA profile can be found here and it's homepage is here