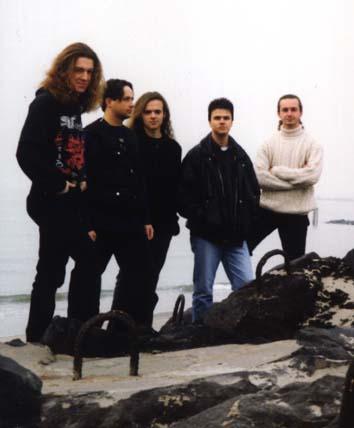 Confession time: 
I once was a big admirer of this band when I was into the Doom/Death Metal scene. Phlebotomized's music was in the same area as the first Paradise Lost, Anathema and My Dying Bride albums. Phlebotomized was regarded as an exciting and upcoming band at that time. 
I moved on into progressive rock and jazz. My musical preferences has changed. But I still have a lot of time for this band and I am grateful for their music although my current rating of their music reflects my current musical preferences and the recording's progressive qualities. But as a Death/Doom Metal recordings, these recordings is some of  the best ones out there. 
I got in touch with Phlebotomized and Dennis answered my questions.
-----------------------------
Let's start with the beginning............. When and where was Phlebotomized formed ?

The band was formed in 1989 in Spijkenisse (that's close to Rotterdam) by Lawrence, Tom and Patrick. The guys had just started playing instruments and played grindcore. Back then the band was called Bacterial Disease. A year later they had improved on their instruments, things got more serious, the songs got better and they choose to rename the band into Phlebotomized. This name was taken from a line in one of our songs, "Tragic Entanglement".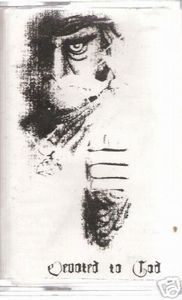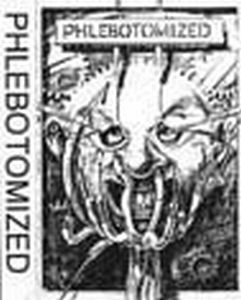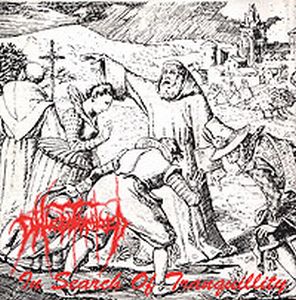 You released three demo tapes between 1991-92. Please tell us more about these three demo tapes. Since there is one or more Ebay sellers in Poland selling them as demo CDs; these demos was never released on CD, right ?  

No, Phlebotomized released only one demo and a live-tape. The live-tape was recorded at a local club in 1991 and was released only to get more gigs and to give away to friends and fans. In 1992 the guys recorded "Devoted To God" which brought a lot of attention from both the underground and labels. They sold 1,000 copies of this themselves (black and white booklet), and 2,000 via Carnage Records from Poland which issued the tape with a full-colour booklet. The A-side of the demo was later released on a red 7-inch by MMI Records. Some songs of the B-side of the tape also appeared on "Preach Eternal Gospels", the mini-CD which was released in 1993, again by MMI Records. Apart from that there are no issues or re-issues of the demo. It was never released on CD. The tapes that are sold on eBay are genuine, the demo-CD's are all fraud.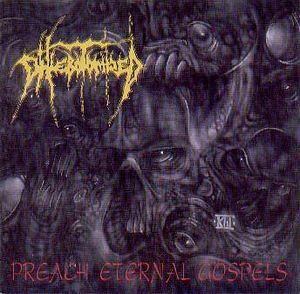 Your mini CD, Preach Eternal Gospels was released in 1993 through MMI Records. Please tell us more about this mini CD.

Well, it first would be released as a 7-inch by a Dutch label, but in the end there was no deal. The songs were recorded in 1992 because the band had already booked the studio. MMI Records had just released the "In Search Of..." 7-inch, and offered the band to release the new material as well. It couldn't be done on a 7-inch because the material was too lengthy, so it became a mini-CD. They added two songs from the demo to increase the playing time of the CD. By then it was already clear that the debut-CD would not include "Tragic Entanglement" and "Ataraxia", so this would be the only chance of releasing those songs on a CD.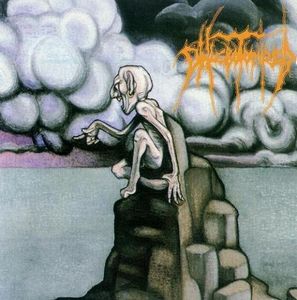 Your first real album Immense, Intense, Suspense was released in 1994 through Cyber Music. Please tell us more about this album.

This is where I got in. We had signed a deal with Cyber Music and recorded in the summer of 1994. That summer was bloody hot. We recorded for 3 weeks and added some more days for the mixing. It was a great time. We were very confident with the material and knew we were going to make a great record. I guess with some more promotion and some management, we might have actually taken it somewhere. The album received great reviews, but we were somehow stuck in the Dutch scene and never really got it out big. 

I always rated Cyber Music very highly. They really had some good stuff. They even released a symphonic prog album with a band I have forgotten (but I would be very grateful if you gave me the name and title) inbetween some thrash/death/grindcore and doom metal albums. Sadly, there is hardly any trace of Cyber Music left on the internet. Please tell us more about your cooperation with Cyber Music and how Immense, Intense, Suspense eventually was re-released through the rather bigger label Massacre Records.

I got no idea about that band. We had no bond with other acts from Cyber. Cyber just released our album. We are still very grateful for that, because they paid over three weeks of studio time which was a lot in those days. But they could have done more like getting us on tour with some other bands from the label or getting our name out bigger in the press. But no hard feelings, we had signed with Cyber to record the CD the way we wanted to and back then, they we're the only ones willing to pay up to 3 weeks of studio time. "Immense..." would never have sounded like it did if we were to record for another label: there would have been time pressure, more mistakes, cheaper studio etcetera. Massacre records didn't re-release the album, they fulfilled the distribution of "Immense..." in Germany, that's all. It was released at the same time as the Cyber-disc, no-one in the band knows how many were released by Massacre Records.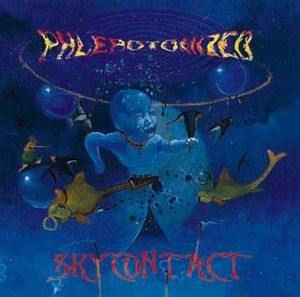 Your third album Skycontact from 1997 on Cyber Music was a break with your previous stuff. Please tell us more about this album.

Several things happened in 1995/1996. We were disappointed that "Immense..." did not bring us more fame and gigs. Patrick left, then Maarten left, then Jordy left. Our frienship was falling apart. We never really bonded with the new guys. It was a time of much discussion. Still, musically we were very inspired by all the new stuff that was going on, like Type O Negative, Life Of Agony, Kyuss. At that time no-one in the band was interested in death metal. And then came the new songs: different, slower, catchy, harmony vocals... We were excited about the new stuff and really had to make an effort to master these songs. We felt Cyber had its chance and wanted to split and release our next with Displeased or DSFA, but Cyber offered us a lot of studio time (5 weeks) and we felt that we really needed that to get the new material recorded. Unlike with recording "Immense...", which was a happy time and confident, this was a very insecure time for us. We were not confident in the studio, we had to drop a song and things went really hard. There were arguments, fights and mistrust. We are all still very surprised that the album came out that well.

Why did your band break up ?

As I explained the recording process was a hard time for us, but now even more challenges came. We did not release the album for 6 months, and then when it finally got out there was no promotion. We did not get good reviews, we did not even get bad reviews: we did not get ANY reviews (well almost). Then there were no gigs, and the gigs we did have were either with one guitar player, or without a bass player, or with a keyboard player. There was always something wrong. The sales did not meet the break-even point and so we were never earned a penny with "Skyconatct". Seven monthe after it's release we quit.

I was around the scene at the time you released Preach Eternal Gospels and I thought that release was a ground breaking release together with the releases from My Dying Bride, Paradise Lost and Anathema. Your album Immense, Intense, Suspense was even a more ground breaking release.
Back in those days, Phlebotomized was a highly respected band and I was in awe/fan of your band. I even sent you/Cyber Music a long interview sheet for my then fanzine, but it never returned..........
I am sorry your interview request was not replied to. Our policy was - and still is - to answer to every interview... I can't imagine what happened. I hope this can make up for it... (It does !! I blame the postman for the lost letter - torodd)

How would you describe your own music at that time and the scene you were a part of ? How do you look back at that time ?


Personally I got into death metal around 1991 when I met the guys from Phlebotomized. We were attending the same festival: Dynamo 1991. I wanted to see bands like Metal Church and Psychotic Waltz, but they said I should definitely go and see Morbid Angel and Obituary. I thought it was awesome. And after that, I went to lot of gigs with them in Rotterdam: we saw Entombed, Massacre, Death, Napalm Death... and of course I also went to a lot of Phlebotomized gigs: I must have seen them about 50 times before I eventually joined them. I guess Paradise Lost was everybody's favorite in the band. Lawrence and myself listened to My Dying Bride and Anathema as well, but I don't recall anybody else in the band digging their music that much. I guess that people saw us as part of the alternative or athmospheric death metal scene with other bizarre acts, but the truth is we just felt part of the underground. We had a good relationship with a lot of Dutch bands like Polluted Inheritance, Altar, Goddess Of Desire, Evisceration, Nembrionic, Obtruncation... that's the scene we belonged to: the Dutch death metal scene.

How did the fans react to Skycontact ?


Not. When it was released, there was hardly any word about it. My guess is that a lot of people did not even know that we released a second album. The people that really followed us had already seen it coming from our gigs preceding the album, so I don't recall that there was a real surprise among them. They always expected us to do something weird or different in the first place. I do recall some Belgian fans who said that all the vocals sounded different. I thought that they meant the harmony vocals from Lawrence, but they actually claimed my grunt had changed. In retrospect I know what they mean, my vocals sounded better on the first album...

Did Phlebotomized ever do any tours, festivals or gigs ?

Tours never, we once had a weekend with 3 gigs haha! We were offered to tour in Italy and to this day I regret we did not go. Back then it was impossible to match our schedules with school exams and work etc with the promotor's plans. Here I go blaming bad publicity, but not going on this tour was completely due to us... We did about 100 gigs in total with some festivals like Stonehenge and Spijkpop (this is where the pictures from "Preach Eternal Gospels" were taken). We played some gigs in Belgium and one in Germany, the rest was all in The Netherlands.

Your band broke up in 1997. Did any of you continue with music or did you quit the scene altogether ?


Jordy got quite succesful with Second Chance: they released a couple of CD's and even toured the USA with Madball or Agnostic Front or both. We all had bands after Phlebotomized, but nothing too seriously, most of it not even metal. Tom and I currently play metal together with HELD, only for good fun. Tom teaches guitar to students, so he is the only one that's still in music 24/7.

You set up a Myspace site in memory of Phlebotomized some years ago. A very good idea, indeed. Many of us still remember you band with a lot of fondness. Do you own the rights for your releases and is there any plans for you to re-release them as digital downloads ? I think you should !!


The rights of the music belong to the band and we receive offers from quite some labels who want to re-release any of our stuff. Some want to do the demo, some the first album, some the last... Personally I would love to see it all released, because I get pissed when I see what people are paying on eBay to get any of our stuff. So far, there are no real plans for any re-issue...

Please name your five favourite albums (from anywhere).

1. Roger Waters - Amused To Death
2. Faith No More - Angel Dust
3. dEUS - The Ideal Crash
4. Opeth - Ghost Reveries
5. Karma To Burn - Almost Heathen
But I could fill in a top fifty if you like ;-)

Anything you want to add to this interview ?

I'd like t thank you for giving me the opportunity to think and speak about the times with Phlebotomized again. Thanx for your interest in our music! If anybody reading this interview would like to know more, please check the myspace, it's what it's there for. And send us a message if you like! 
Thank you to Dennis for this interview. I indeed hope a record label will re-release their albums and the MCD because they are really good Doom/Death records.


Edited by toroddfuglesteg - June 03 2010 at 05:59