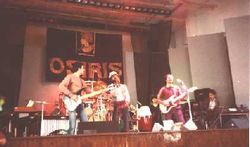 The Kingdom of Bahrain is perhaps not a country associated with progressive rock. But one band has defied all the odds and released some progressive rock albums. Their name is Osiris and they have just released a live album. I got in touch with Mohamed Alsadeqi for the Osiris story.
-------------------------
Osiris comes from Bahrain, a country in the Persian Gulf. When was Osiris formed and which bands were you influenced by ?
You must realize that Bahrain was always an open society with many westernized ideas. There were many bands since the sixties who played western music and chart hits. Our first band started purely by accident. I was 12 years old at the time and my brother Nabil was just nine, while our older sister was thirteen. Our parents encouraged our love of music and got us private tutoring; myself on the guitar, my sister on the keyboards and Nabil on the drums. There must have been talent there and before we new it we were jamming together. We were then joined by a cousin who also played guitar and bass. We were spotted by some people who asked us to perform shows and things progressed. The band was called "Witch" and we played most chart hits. Our early influences were of course the Beatles, but by the early 70's we were fascinated and became great listeners of bands such as Jethro Tull, Deep Purple, Yes, Genesis, ELP, Camel, Santana and many other bands of the late sixties and seventies. We even played some of their tracks in our shows. in 1974 we all went our separate ways to pursue our educations abroad. But we continued with our passion and love for music. Osiris was formed in 1980 after completing my engineering studies in the USA and my brother Nabil likewise from UK. It was my dream always to form a band that played our own brand of music and expressed our ideas. So I got together with my brother Nabil and went on our journey to find members who would share in our vision and thus formed Osiris.
To start with; please give me your (long or brief) thoughts and lowdowns on.........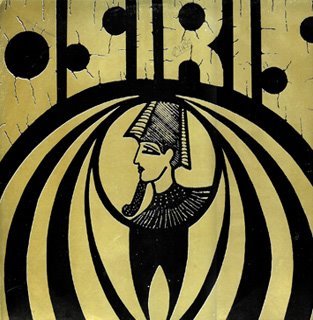 Osiris from 1981
On Osiris 1981. The great thing was the music was raw and ideas were just popping up as we jammed. It was great fun and people in Bahrain were fascinated by us especially after we did our first concert towards the end of 1980. We did our first recording in 1981 in an 8 track studio which was the only one available. We had very little budget for the recording as we had to finance it ourselves, so we did the recording and the production all in 3 days using basic equipment. To be honest we were not happy with the quality but had no choice. Nevertheless, the single from the album called "Fantasy" became an instant hit and was played regularly on the radios which was very nice.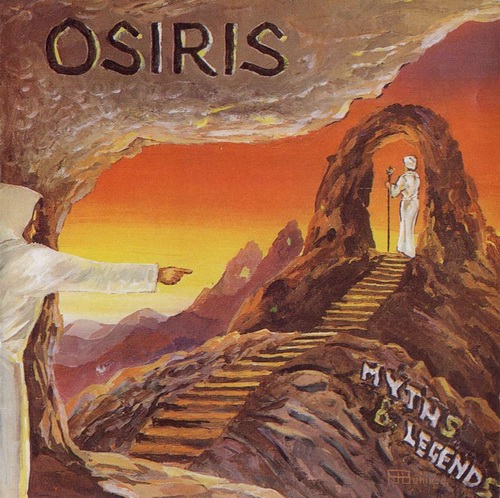 Myths & Legends from 1984
For "Myths and Legends" we were in a transitional process as two members had left the band to pursue studies abroad and The new members had just joined and yet to jell with the rest. We were happy with the compositions but again limited budget meant the quality was not to our satisfaction.

It was around this time that we decided to compose a concept piece based on the pearl diving heritage of Bahrain which has all but disappeared now. We rehearsed with a traditional rhythm band accompanying the music, flowing in and out throughout the composition. This was performed live in 1985 and we received a standing ovation as it was a totally new concept at the time. We decided to record the second show in the hope of releasing it but never did and did not perform the same show again, although we did play a medley from the compositions.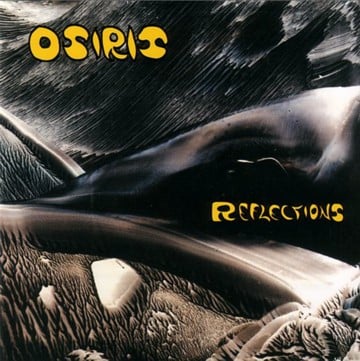 Reflections from 1990
The thing with Osiris was that some members were always leaving for personal reasons. and because of that, it was a while before we released our next cd "Reflections". This was done in our own studios using an 8 track fostex reel recording unit. It also featured Mohammed Shafii, one of the original members, who had returned from studies abroad as well as our younger brother Sabah on vocals on several track.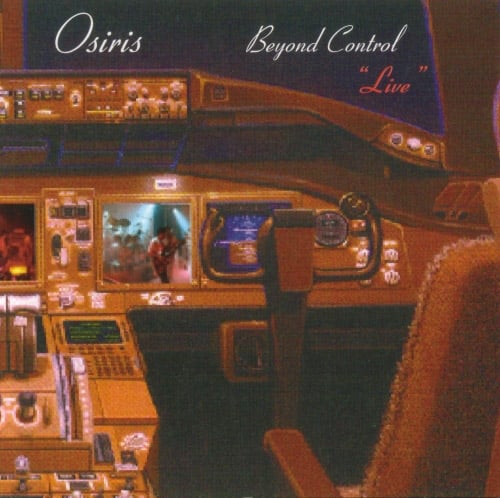 Beyond Control Live from 1991
Although we continued to perform until 1993, we did not release another recording and, again due to member changes, we stopped performing for several years. This was our low point until Musea got in touch with us and we signed with them. They re-released our previous CDs with bonus tracks and it was around that time that we heard one of old live recordings on cassette. We thought it was pretty good and sent it as it was to Musea who liked it and released it. This was the "Beyond Control" cd.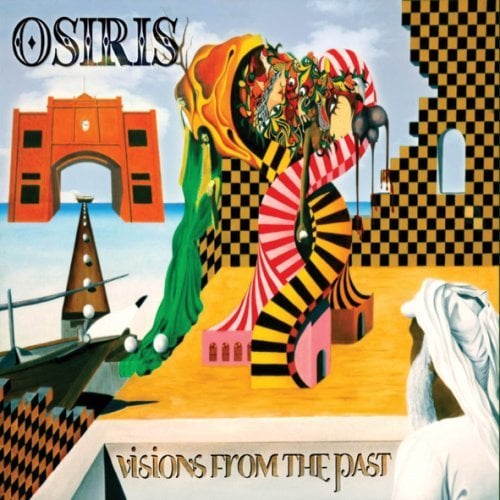 Visions From the Past from 2007
We had already started composing "Visions from the Passed" towards the end of the 90s and new members joined around that time. This was a very exciting period with new ideas flowing and new members. This cd was again a concept one based on the loss of the innocence of old Bahrain and how the material world has taken over. Although it was a sequel to the "Tales of the Divers" idea, it was different with different ideas and classical overtones included. This was also recorded in our own studios. and released in 2008.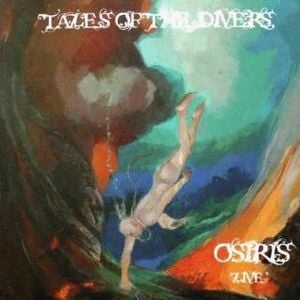 Your brand new album is called Tales Of The Divers – Live and it is a recording with material not found on the studio albums. It is also a tribute to former bassist Khalid Al Mutawa which sadly passed away recently. Please tell us more about this album.
It was some months ago that by chance we came across the live recording of "Tales of the Divers". The bass guitarist on that recording who was a very close friend to all of us as well, Khalid Almotawa, had recently passed away, so we decided to release it not only in his memory, but also because we thought it was a unique composition and never heard in its entirety before. It was not easy doing the post production because the tapes had deteriorated and there was a lot of hissing as well as the fact that so many instruments were recorded on 8 tracks only. Compromises were made but we are happy with the final product considering the quality of what we had. This cd has now just been released.
Besides of this live album, what is the latest update on Osiris ?
Right now we are recording our next CD "Take a closer look" which will hopefully be released in 2011. This is a straightforward progressive rock cd and we think a number of the tracks are interesting. We also have a new singer in the band who we think is amazing. We hope people will like it. We are also planning to record a live show in October of this year for a DVD release maybe with a documentary on Osiris included as well.
How was the writing and creative processes in your band ?
Usually, members throw in ideas during rehearsal and everyone chips in with their views and we expand or shelf compositions. With Visions from the past and Tales of the Divers it was slightly different as ideas came from one or two individuals and other band members chipped in. We compose differently now than the early years of Osiris. On Osiris 1 in 1980 for instance, I had already composed several tracks even before the band got started. Generally I write just about all the Lyrics but compositions are band efforts.
How would you describe your music and which bands would you compare your music with ?
We are purely a progressive rock band. I don't think we sound like other bands even though we are influenced by most progressive bands as well as  rock, jazz, classical etc. I think we have our own sound. But people have told us that we have a bit of many great bands in there such as Kansas, Camel, Genesis and others without sounding like them. Fair enough. That is a great compliment.
How has the life in Osiris been so far away from the main prog rock and music markets like USA and Europe ? Is there any prog or rock scene in Bahrain and how has your relationship to the governments been ?
Music is not what it used to be in Bahrain. Nowadays, glamorous Arabic music has taken over especially with MTV Arabia and similar things on the air/tv where what you see is now more important than what you hear. This is true all over the world. People have time only to listen to what they are fed which is generally crap. I guess because we have had few opportunities to perform outside of Bahrain has not helped Osiris gain outside attention especially in countries in the States or Europe. This was mainly because of lack of organizers for such things in Bahrain. Unfortunately, Osiris never had managers either. We have a decent relationship with our government though we have no professional support from them whatsoever. We are in constant touch with the music scene and have a personal library of thousands albums/cds. These include all styles of music, progressive, rock, jazz, classical, blues, country, traditional, etc, although our great love is still progressive music.
How is the availability of your albums and what is your experiences with the music industry ?
Our music is available by order from most music sites such as amazon.com or others as far as we know. The music industry is not what it used to be even considering the pop scene. But so long as there are serious dedicated musicians in this world good music will live on and that means Progressive Music.
Anything you want to add to this interview ?
The current Osiris line-up is:
Mohamed Alsadeqi   lead guitar and vocals
Nabil Alsadeqi     Drums
Abdul Razzak Arian    Keyboards
Khalid Shamlan    Keyboards, piano, backup vocals
Ahmed Qasimi   Bas guitar, backup vocals
Syed Ahmed Rawanbach  Main Vocals
A big thank you to Mohamed Alsadeqi for this excellent interview.