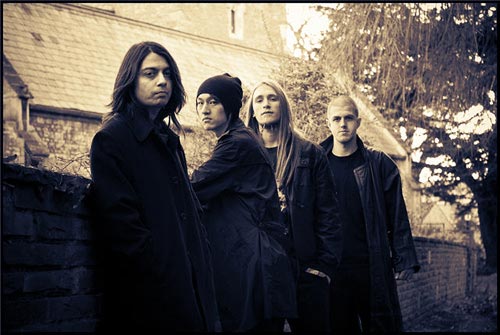 Prog rock and metal is being performed in every country in the world. Sometimes only in stage in small clubs. In other countries again in big parks with million selling artists. Pakistan comes in somewhere closer to the first category.
Mizraab is one of the few bands from Pakistan with both album releases and gigs. I got in touch with Mizraab through their guitarist Faraz Anwar.
-------------------------------
You have been involved in a lot of other projects too before and after you started Mizraab. Please tell us more about these projects.
The projects I did were to explore different genres and styles of music. As a musician I think one should not restrict himself to just one particular style of music. I have even produced a Techno-Trance album for a Local Artist. Can you imagine a Rock Guitarist making a Techno album?
When and where was Mizraab formed and by whom? What does this name mean?
Mizraab was formed in 1996 by Me, Khalid Khan and Irfan in Karachi, Pakistan. It means ďA plectrum made by hand from a continuous strand of iron used to strike the strings of the sitarĒ.
Which bands were you influenced by?
Oh loads of them. Rush, Kansas, Yes, Pink Floyd to name a few.
To start with; please give me your (long or brief) thoughts and lowdowns on.......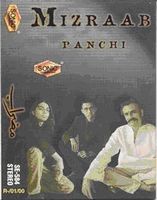 Panchi from 2000
I do not consider Panchi to be our debut album because it was badly produced and my other band member released it without even informing the rest of the band members. If you listen to the album there are no drums so itís not a complete album.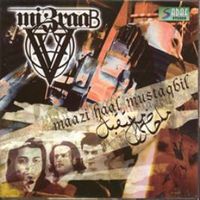 Mazi Haal Mustaqbil from 2004
It took us almost 3 years to release this album because no record label wanted to release a Progressive Rock album in Pakistan. We didnít even knew about the album release and a fan called us and told us that the album has been released. It sold more than 30,000 copies and the record label couldnít believe that the album is really doing that good. I always say you cannot judge an albumís market sales before its release.
Mazi Haal Mustaqbil is about a ďHuman BeingĒ living in Pakistan and what kind of problems he faces while living in a free country. The album is like a Movie and there are no breaks in between songs.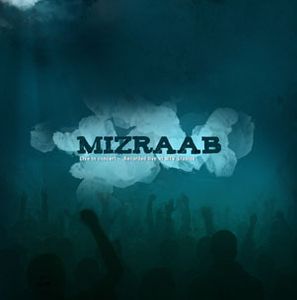 Live & Rare from 2010†
Last year we did a couple of live shows for local Pakistani Music channels and I did the mixing at home so Mizraabianz.com (Mizraabís official fan site) took those audios from me and released them as an album. (download it free from here -torodd)†
How is the writing and creative processes in your band?
So far it was all Me from Dusk to Mizraab I did everything except the lyrics but now I am sure the new band members will come up and write songs with me. Two heads are always better than one.
How would you describe your music and which bands would you compare your music with?
Mizraab is a musical journey we are not going to restrict ourselves to just one genre. We did Progressive Rock/ Metal and now we are exploring a different side of music which is Album Oriented Rock (AOR) like Journey, Survivor, Asia or even Bruce Springsteen.
I cannot compare Mizraabís music with any other band because we are incorporating Eastern Music into Rock music. I am done with an English British Rock album and the guitar solos sound like eastern classical. So itís different from other bands.
The book Heavy Metal Islam: Rock, Resistance and the Struggle for the Soul of Islam By Mark LeVine describe an own Islamic scene with it's own music. Please tell us more about your scene in Pakistan although you have relocated to UK.
Pakistanís Music Scene is not doing well. There are no big concerts happening in any city. The Musicians have played an important role is destroying the whole scene. Bands gave away their albums for free to the record labels just to be on TV to get famous and now no record label is willing to pay any artist. In this situation when you are doing Non-Commercial music itís really hard to survive.
As stated above, you have relocated to the UK and located new members from the UK. Why did you relocate to these shores and how easy/difficult was it to move to this island with it's horrible climate (I did the same some years ago)?
The type of Music I am doing or did has no market value in Pakistan. I made money from session playing. From the time I started doing music and I always wanted to leave Pakistan for this matter. Itís difficult here in UK as well to get recognized but you get a lot of opportunities here IF you are good and people here appreciate your work even if you are not that big.
I did a Dusk tour of Czech Republic a couple of years back. People there didnít knew me but they appreciated me a lot after every performance. So itís all about how good you play.
Your albums have been released through Sonic Enterprise. How is the distribution and the promotion of your albums worldwide?
Sonic released our first album Panchi, the second one was released by Saddaf. Both the labels are closed now. There was no distribution worldwide since the labels were Local. The album was promoted through the Internet and it was available for download, we didnít sell it online.
Finally, what is the latest update on your band and what is your plans for this and next year?
We are anxiously looking for Gigs these days. If any organizer in UK is reading this please give us a chance and I promise we wonít let you down.
Anything you want to add to this interview?
I would like to thank you for conducting our interview. Progarchives is a fantastic site. It took us time to get ourselves listed there but we are proud to see Mizraab there :)
Please do visit www.mizraabianz.com itís our fansite and the fans have kept it tidy and updated very well.
Thank you to Faraz Anwar for this interview.
It did not dawn on me how big name Mizraab is before I had a look at their fanclub's website and found some Mizraab features from some mainstream TV channels. Their live album is a free download so please check them out.
Their PA profile is here, their homepage is here and their fanclubs's homepage is here†

†


Edited by toroddfuglesteg - June 10 2010 at 03:35