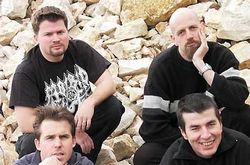 Most bands from France does things slightly or even very different from the rest of their Ango-American scenes. It should come as no surprise that Carcariass too is slightly left-field too. Their brand of death metal cannot be pigeon holed.
I got in touch with the band to get some sense in this matter.
¬¬¬¬¬¬¬¬¬¬¬¬¬¬¬¬¬¬¬¬¬¬¬¬¬¬¬¬¬¬¬¬¬¬¬¬¬¬¬¬¬¬¬¬¬
When and where was Carcariass formed and by whom ?
Pascal : Carcariass was created 14 billion years after the Big Bang, in Jura between France and Switzerland.
Please give me your (long or brief) thoughts and lowdowns on your albums.......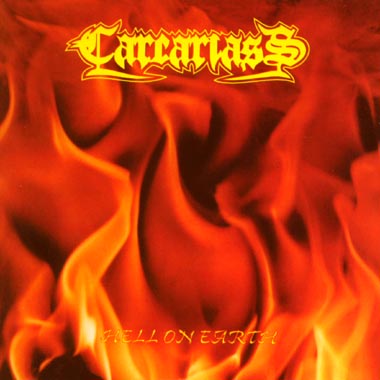 Hell on Earth from 1997
Raph : We were crazy at the time... We were the Raving Rabbids of Melodic Death Metal!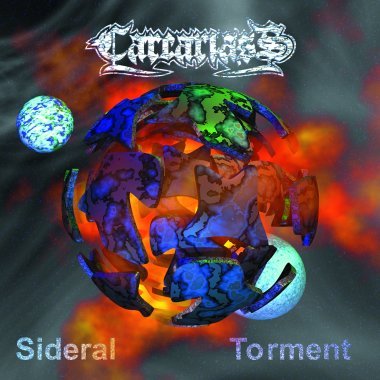 Sideral Torment from 1998
Bebert : Awesome songs but the worst cover art ever... Interesting fact: this is the album that urged Bill Clinton to get a blowjob from Monica.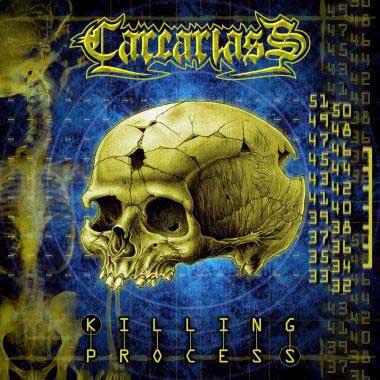 The Killing Process from 2002
J Hell : An album that The Beatles would have released if they had played Death Metal.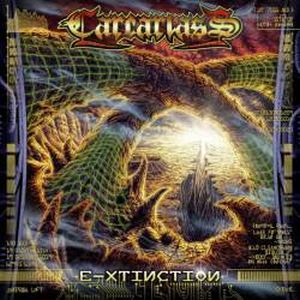 E-xtinction from 2009
Raph : A very sick album, it scares us at times. We would rather not talk about it as we are very superstitious. A legend says that if you listen to this album your dick turns blue and your anus turns into a sh*t hoover!
What is the latest update from your band ?
Pascal : Latest line-up change was in 2004, Jerome Hell joined us - the man who drinks faster than his own shadow.
There was a long break between 2002 and 2009. What happened ?
Bebert : We did a bunch of live gigs until the end of 2004, but the thing is that we don't like to take a sh*t anywhere other than our own private toilets. It's our clean, Swiss side. I even wash my anus with pure alcohol. As you can imagine, this is a problem when you go on tour for several weeks.

Raph : Therefore we preferred to stay home and then we mated with our trisomic cousins. But that didn't prevent us from writing new stuff so in 2008 we went back to the studio to record our 4th album E-Xtinction which was released in June 2009.
How is the distribution of your albums and what is your experiences with the music industry ?
Pascal : We don't track the distribution so much, in fact we don't really care. So many people download music on the Net... it's more an issue for the label.
I guess this is a pretty difficult question to answer, but how would you describe your music and who would you compare yourself with ?
J Hell : It is indeed difficult to categorize ourselves, we often get tagged as Technical Death Metal but we find it a bit excessive. Let's say we're a Metal band with Death, Thrash and Heavy Metal influences, with a fondness for very melodic parts.
Do you have any regrets in your career ?
Bebert : "Career" is a big word for w**kers like us.
Raph :  No regrets, Carcariass is a group of friends, during rehearsals we drink more than we practice.
Pascal : We've always done whatever we wanted when writing music and there's no reason for that to change. We consider ourselves more like music fans than "artists". That's fortunate because for us "artist" means big sausage-sucking fa****!

How do you see the future of Carcariass as a band ?
Pascal : We slowly make progress on our 5th album.
What is the daytime jobs of the Carcariass members and are some of you involved in other bands/projects ?
Bebert : We all have jobs that take a lot of our time. Raph takes care of Bebert's mom, Pascal is a motorcycle test pilot at Guzzi and Jerome takes care of Raph's mom.

Jerome : Bebert is still a student.
What is your five all-time favourite albums ?

Jerome : Back In Black (AC/DC), Slaughter Of The Soul (At The Gates), Powerslave (Iron Maiden), Painkiller (Judas Priest), Rust In Peace (Megadeth), Arise (Sepultura), Effigy Of The Forgotten (Suffocation).....
Bebert : it's a tie between Human (Death) and the new Black Eyed Peas!
Anything you want to add to this interview ?
Raph : If you want to listen to some good sh*t you can download a few tracks for free from
here
Many thanks for the interview!!!
Many thanx for the interview. Unfortunate, I had to omit the transcript of the very long discussion we had about the Po river delta and it's influence on the symphonic prog scene. But I still hope you got the band and their spirit.