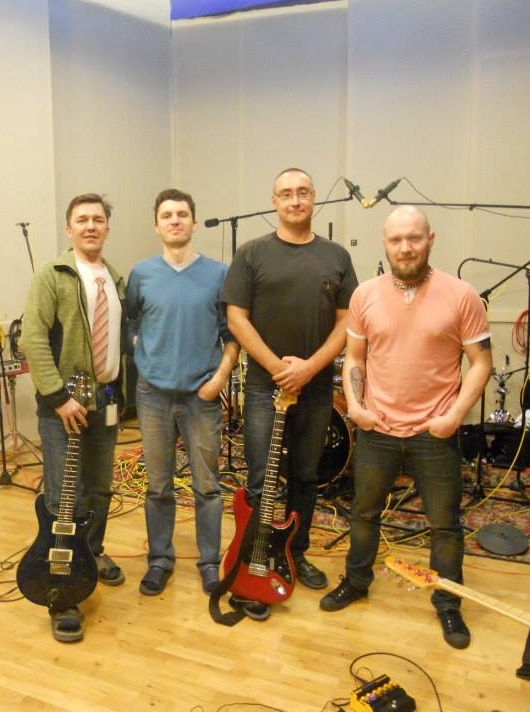 This Russian band created some waves in my sea with their first album some years ago. Then I lost touch a bit with them before I reconnected with their world. I got in touch with them through their very helpful label Raig. Here is what Disen Gage have to tell us about their world.
When was Disen Gage formed and do you have any background from other bands ?
Disen Gage began in 1999. All musicians, who got involved with the band through the years, had certain experiences of working with locally or even internationally known academic and jazz collectives such as "New Art Ensemble", "Saratov's Philharmonic Orchestra", "Jazz Variety Orchestra of the Trekhgornyi Town", etc. We have also been engaged in various ethno-folk projects with Altai singers as well as in the recording for Marc Almond and for various Russian popular artists.
Which bands were you influenced by ?
Peter Gabriel, David Bowie, Freddy Mercury, and Michael Jackson are among the greatest modern performers who influenced the band's world-view for sure. And we take hats off to Pink Floyd, Space, Tool, Motorhead, King Crimson, AuktsYon, Primus, Cure, Alexander Laertsky, David Fiuczynski, Boris Kovack and many other wonderful musicians and composers.
To start with; please give me your (long or brief) thoughts and lowdowns on.......
We adhere to the Ptolemaic cosmogony, in which the earth is at the center of the universe, with the sun, moon, planets, and stars revolving about it in circular orbits. As we think that any big undertakings rests on three Elephants. There are three pillars of the DG universe as well…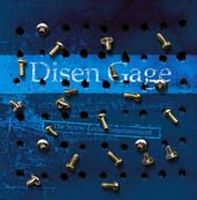 The Screw-Loose Entertainment from 2004
The first pillar is the lucidity of mind through brevity of expression. That is what our first album was about.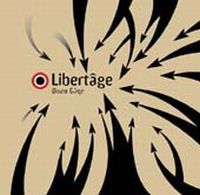 Libertage from 2006
The imagination through improvisation is the second pillar. It was outlined in our second album.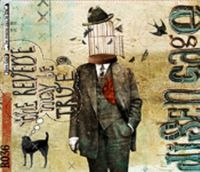 ...The reverse may be true from 2008
Our third album was dedicated to the ability seeing facts of matter. That is what we consider being our third pillar.
You are currently working on a new album. Please give us some details, if possible.
Actually, we are currently working on a series of rather diverse albums. Though, this time all our new songs shine not only with aesthetic value of our earlier works but are consolidated by strong commercial potential as well. This order of priorities has been decided on the basis of deep social demand analysis thoroughly conducted by the band-members.
Besides of the new album what is your other plans for this and next year ?
Besides of a series of new recordings, we are planning intensive gig activity with the main purpose to gain commercial benefits. We also put a focus on spreading the DG cultural message over such fields of actual arts like TV, cinema, family and mass entertainment.
How is and was the writing and creative processes in your band ?
When we were younger, we used to drink a lot of alcohols in order to open our minds to the signals from the Outer Spaces. The process of diligent joint researches followed then, which helped to turn our intuitive knowledge into objects of Art.
However, we gave up alcohols completely few years ago, because we got able to feel universal harmony without the alternating our state of mind. We dedicated ourselves to laborious and thoughtful working process. This is also a challenge of time since our goals and plans require a sober view of things. We simply can't afford the luxury of alcoholic self-destruction now… though our Cosmic vision remains with us!
How would you describe your music and which bands would you compare your music with ?
We feel that King Crimson are rather similar to us. They started some time earlier than Disen Gage… and this fact might explain unfortunate shortcomings of their music. We believe that our songs might have stronger commercial and aesthetic potential under certain circumstances.
How is the current gigs situation in Moscow these days for Disen Gage ?
The current gig situation for Disen Gage is more than favorable. All stages are open to us whether in Moscow or any other cities. Nevertheless, we perform only when a gig matches for our global plan of the band's cultural expansion.
Do you have any plans to tour outside Russia ?
Yes, the touring outside Russia is an integral part of our global plan.
To wrap up this interview, is there anything you want to add to this interview ?
Wrapping up the interview, we want to thank the whole ProgArchives team for your support to independent music. We also wish all young independent musicians good luck. Keep to the Point, and Lady Fortune will smile upon you for sure!
 Any lady would be real progress........

Thanx to Disen Gage for this interview.