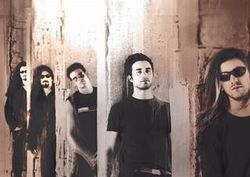 Empyrios is an Italian prog metal band formed in 2001 by guitarist Simone Mularoni and drummer Matteo Mastroianni with the intent of writing and performing their own original brand of progressive metal. 
I contacted the band for their story. Both some members and the band answered my Pulitzer award winning questions.
################ 
Your biography here in PA is very extensive and I refer everyone to this biography for questions about your formation and members. But why did you choose that name and what does it means ?

Simone Mularoni: Well it's a pretty long story…. I was at high school and while studying Dante's "Divine Comedy" the name "empyrios" came out. Actually it sounded really good for a progressive metal like us (at the time we were a way more melodic and progressive…) so I decided that if I ever had a metal band the name would be "empYrios". 

To start with; please give me your (long or brief) thoughts and lowdowns on.......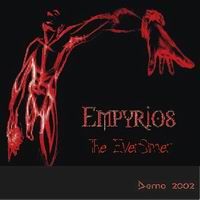 The EverSinner from 2002

Simone Mularoni: A promo with the very first ideas…. we were 20 years old and only me and Silvio (singer) were part of that lineup. There was a lot of Symphony X & Malmsteen influences on this one. I'm not considering it as a real "empYrios" album actually… only an embryonal thing of the new band :)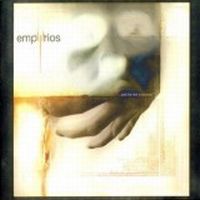 And the Rest is Silence from 2007

Simone Mularoni: The album was actually written many years before… around 2003 after the "everSinner" demo. Then we went into several lineup changes that brought to us Simone Bertozzi (bass). The album is still very much influenced by more Prog-power acts like SyX and so on, and also the production was one of my first attempts at all…. Then it came the opportunity to put out the album with a small indie-label and we thought it could be a good startin' point… but still no signs of the "real" empYrios music!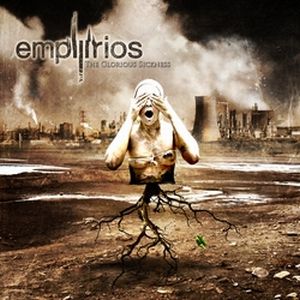 The Glorious Sickness from 2008


Simone Mularoni: This is the only "professional" album by empYrios so far. Better production, various and different influences and, most of all, the "mature" songwriting. The album was heavily influenced by Nevermore, Strapping young lad and meshuggah, and by the entrance of the incredible Dario Ciccioni on drums. He made some songs possible technically…. We're really proud of this album that received pretty much everywhere great results in term of reviews and sales…. also the first one with a bigger label (Scarlet Records, Italy) and distributed in Europe and Japan by Soundholic. This one sees also the departure of the keyboards and the arrival of more electronics….. I decided to put all the "prog-elements" in my other band "DGM" and to transform empYrios in the heaviest side of me! This put the basis for the "real" empYrios' sound :)

That album was released in 2008. What have you been up to since the release of that album and what is the latest update on Empyrios.

Dario Ciccioni: We've been playing some gigs around Italy to promote the album, including a tour with DGM in November 2009 and some festival appearances. And of course we kept working on new songs. It probably took a little bit longer than usual to put the ideas together, but we really wanted to be satisfied with the new stuff to top the previous album. We have some really cool music to work on now, and the overall sound and style it's been influenced by our live playing. Let's say we're gonna deliver some great "headbanging soundtrack".

How is the creative and song writing processes in your band ?

Dario Ciccioni: Pretty much all of the riffs and melodies come from Simone and Sym. They constantly swap riffs and ideas via e-mail until they find something they're both happy with, then they sit together in Simone's home studio and define structures, giving the raw idea a real direction. Then Dario comes in and refine drum parts to best fit guitar and bass. Layering vocals is Silvio's due, but we usually do it by getting altogether and have a massive eating/drinking session, and then, eventually, melodies will bloom. And we usually love them.

Just to give those of us who are unknown with your band a bit of a reference point or two: How would you describe your music and which bands would you would compare your music with ?

Band: well basically you'll hear a massive metal band with a lot of different shapes… from soaring melodic vocals to brutal growls, fast and technical solos or a typical wall of sound in the vein of meshuggah or Devin Townsend… it's not so easy to label our music for us… someone says "heavy" progressive, someone "technical death metal"… and for us they're all wrong! eheheh…. we prefer to say : "let's buy the album and come to see us live and then judge yourself"…. you know, you can have a Fear Factory "style" intro and than goin into a typical meshuggah's verse ending into a Yngwie's solo with a Symphony X chorus… ahahahah maybe crossover? eheh

What is your plans for the rest of this year ?

Band: Pretty much writing the songs until we reach the highest level possible…. and hopefully record the album before the end of the year! and obviously playing live everywhere promoting empYrios' music and "The Glorious Sickness"

You are from Italy. How is the scene there and how is it to run a band there ? Any problems with gigs and distribution of your albums ?

Band: Well the scene is growing up little by little… it's very hard to live ONLY with your music, and also the entire CD's market is falling down year after year. So I think italian's scene is not so different from other countries' one…..maybe not big as sweden or germany (especially in the "live gigs" side… we've a lot to know from the rest of the world…).


Anything you want to add to this interview ?

Band: Just to be patient and prepare for the massive attack that will hit you with the new album… we're coming back! :)

empYrios

Thank you to Empyrios for this interview