This Argentinian progrock band was rooted in '69 when singer Fernando Bergé and guitar player Osvaldo Favrot founded Onda Corta. After many changes in the line-up the band featured Carlos Goler on drums, Claudio Martinez on bass and of course prime movers Fernando and Osvaldo in '72. Under their new name Espiritu the band gave a serie of gigs in '73 and released a single entitled "Soy la Noche". It was received well, Espiritu started to rehearse for their debut album and added a keyboard-player, first David Lebon but when he left Gustavo Fedel was willing to replace him. In this line-up Espiritu released their first album entitled "Crisalida" in '75, a fine symphonic rock record with echoes from Genesis and Yes. 

The band then went through some changes and periods of inactivity until I managed to catch up with Osvaldo Favrot in August 2010 for an email interview. Here is what he had to say about Espiritu. 
------------------------------
Your biography has been covered in your ProgArchives profile so let's bypass this and go straight to the meat. How was it to run a rock band during the military juntas years in the 1970s, ending with the Las Malvinas war in 1982 and the restoration of democracy ?
It was a very hard for everything that meant art or culture. The control and censorship were everywhere and many artists and musicians had to emigrate. Many songs were banned, were blacklisted radios, rock bands were under scrutiny and all that we had long hair and beard were suspects.
The military governments were already from the 60, s, with a democratic era from 1973 until the military coup of 1976. Despite this, the Argentine rock movement continued with bands that marked one of the most creative periods of popular music in Argentina, but with little or no diffusion of mass media.
The form of dissemination was through magazines like "Pelo", "Mordisco", "Expreso Imaginario", where fans followed the activities of gangs.
The Malvinas war in 1982 marked the final collapse of the military junta. The beginning of democracy allowed rock bands to reach the mass media, and the concerts are packed with people tired of the oppression and censorship.
In the 60's kicked off the rock movement in Argentina, with the first bands singing in Spanish. Those who set the course was Los Gatos, Vox Dei, Almendra, Manal .....
In the 70's was a period of great creativity with bands such as Sui Generis, Mia, Crucis, La Máquina de Hacer Pájaros, Invisible, Aquelarre, Espíritu, Seru Giran...
In the 80s Argentine rock finally comes to mass media with bands like Virus,  Los Abuelos de la Nada, Soda Stereo ,..... but none of progressive rock.
Over to your albums, please give me your long or brief thoughts on.........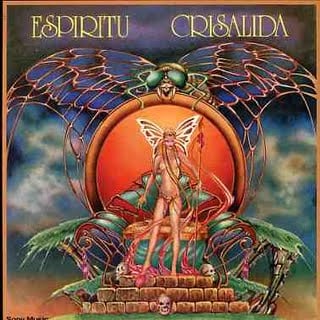 Crisalida from 1975
Conceptual album prepared for 1 year. The metamorphosis of a man going through the chrysalis. From the lowest to the highest. God is named, but not the God of any religion. God is closer to the Aristotelian. The unmoved move. Composed in two movements for 20 minutes. The first movement is the worm and the second movement is the butterfly. It's an album made from the mind, intertwined.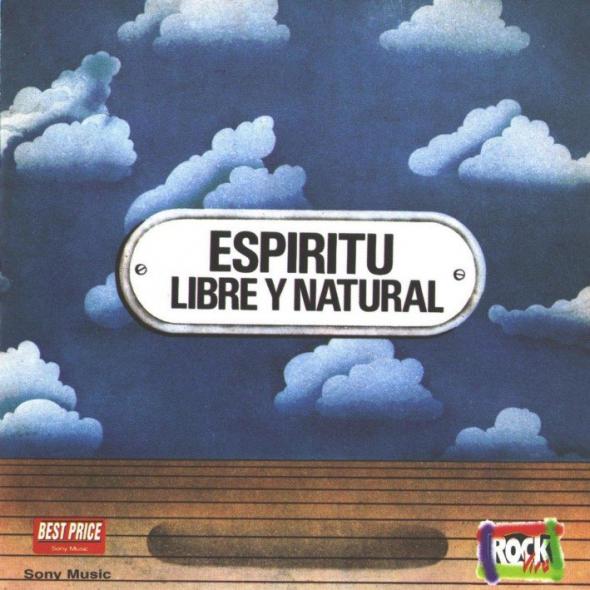 Libre Y Natural (Free And Natural) from 1976
Conceptual album prepared for 1 month. To be free and natural in a society that corners and you will increasingly control. Published just the year of the Military coup. Music more rough and tough that "Chrysalis" but with lyrics of peace and freedom. Composed in a 20-minute movement, which eventually became two movements of 17 minutes each. It's an album made from the heart and unfettered. This is my favorite.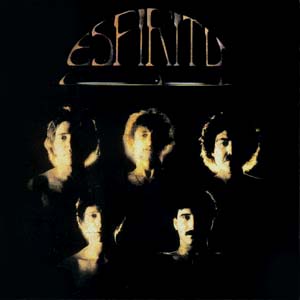 Espiritu III from 1982
This is an original vinyl album which had eight tracks. In CD reissues added three bonus live. Very different from the first two albums. They are independent songs and their lyrics are related to dreams. This is what I said on the occasion of his reedition: "This was one of the very few symphonic Progressive albums launched in Argentina during the 80's and that in itself positions the record in a priviledged category. This is yet further proof of the labour of love which went into its making, without yielding to the commercial preferences and latest fashion of the time"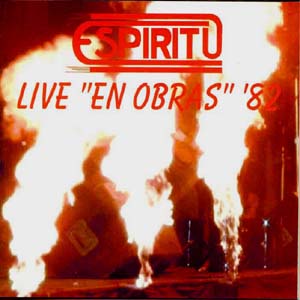 Live ''En Obras'' '82 from 1996
This album comes the concert we gave on June 12, 1982 in the Stadium Works "of the city of Buenos Aires with a capacity for 5,000 people. With music from the first 3 albums. This concert was organized from the beginning of 1982 when there was no suspicion that Argentina go to war with the United Kingdom. We try to suspend but all advertising was recruited and signed contracts. Two days before the concert there is the news that all public entertainment suspended, and by that time it was known that the war was lost. I suffered a decompensation and had to be attended to urgently. There was not much mood to go to concerts and lots of progressive rock press did not support the show as the musical style of "Espiritu" was compared to British progressive.
They recorded two cassettes of 60 minutes each console directly from the sound heard as the public. The first tape was stolen during the concert and never found, and the second cassette was recovered the next day he was still in the deck. I kept it 13 years until the seal Worldwide Progressive Rock Brazil was interested in releasing it in 1996. Digitized from a cassette, more than an album is a document of that live performance.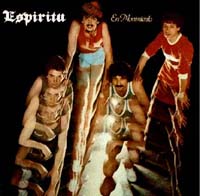 En Movimiento from 1983
It is a difficult album for fans of the band. The singer Berge, had moved away to start a solo career. A major producer offers to release a new album on RCA Victor. Unable to find a singer who would sing progressive rock (in 1983 all sang pop, punk, new wave, etc, etc.) Chose because I would act as the guitarist and vocalist. There are 9 songs. 6 of them are quite well achieved. If I hear the other 3 I feel like an elephant crush my head.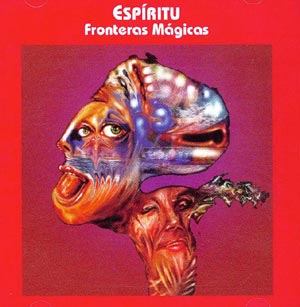 Fronteras Mágicas from 2003
When I decided to record this album I had to decide whether he would do something similar to what the band recorded in the 70's or if I should do something different. I never did things by nostalgia, I think that things done in the 70's belong to that time and should not continue to copy the same thing over and over again. I do not like current bands whose music is equal to that of large groups of 30 years ago. And so we decided to make a "Fronteras Mágicas" new proposal to our fans and take the risk. It should not resemble any previous album of the band. I put more emphasis on melodies and lyrics. We try to avoid changes of rhythm and arrangements that not contribute to the message. We do not use digital keyboards. The musicians come from different styles like electronic music, progressive, pop, classical. All this put in the blender resulted in an album with his own style and own sound. The fans accepted him very well, especially the young. The older fans always expect to recover the music that surprised when they were young. The work of the musician is trying to surprised them here and now.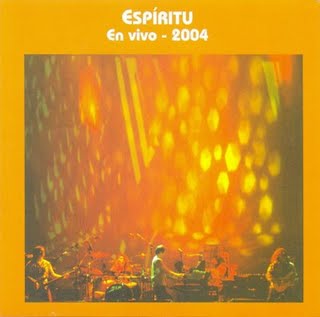 En Vivo – 2004 from 2005
It is a journey through the history of the band. Recorded during the concerts of 2004, digital cassette, Without re-recording. I'd rather have some mistakes but that is what was actually played live. These concerts were filmed with several digital cameras with the intent to edit a DVD. The high costs of publishing and distribution and low sales expectations, (and everyone gets off the Internet) make it impossible to produce this material. There are some videos on youtube but they are not these shows.
Your last album was in 2003. There has been some long periods of inactivity in Espiritu. What were you doing in those breaks ?
I Participated on albums by singers well known in Argentina. I wrote TV commercials and audiovisual. I recorded some solo songs.
I have graduated with a degree in Food Technology and worked for 25 years in the area of quality control of several companies (Nestle, Warner Lambert, Coca Cola, and others)
Then I graduated as a lawyer and now I work legal advice.
I was born in 1949, I married three times, I have two children (39 and 30) and two grandchildren (17 and 15).
Do you still have any contact with everyone who was involved in Espiritu and what are the ex Espiritu doing now ?
I have contacted several of them:
Of the 70's with Gustavo Fedel, still writing and recording classical music and tango. Carlos Goler who until recently ran a school of music and sound.
Of the 80's with Angel Mahler has a successful career as a composer, director and producer of music for theater. With Rodolfo Messina is one of the most recognized drum teachers  and also still playing with bands and solo artists.
Who is currently involved in Espiritu ?

Ernesto Romeo: Keyboards
Pablo Guglielmino: Voice
Federico Favrot: Bass and backing vocal
Horacio Ardiles: Drums
Osvaldo Favrot: Guitar and backing vocal
Just to give those of us who are unknown with your band a bit of a reference point or two: How would you describe your music and which bands would you would compare your music with ?
We are an Argentine rock band, with influences of psychedelic rock and progressive British and American, but mixed with Latin touches. Some say that our 70's albums are like Italian bands of that era, but in the 70's we never heard a single album of Italian bands. The vinyl LP were expensive and hard to get and I had many. The bands we had heard at some length were Beatles, Zeppelin, Yes, Genesis, Mahavishnu, Van der Graff Generator, Zappa, some of them must be on our albums.
You have released a lot of albums. What is your experiences with the music industry ?
Many good experiences and some not so. They are all virtues and human misery, but with much refinement. Create you and destroy you. Excites you and gets you down. When you edit an album or get on a stage is too exposed, and industry swallows you.
But how is the music scene in the Argentina these days and how is it to run a band there ? Any problems with getting gigs ?

In Argentina it is quite difficult to live of the music. The most popular genres are Pop and Rock International, Tango, Argentine folklore, Tropical Music, and Rock Argentino. Some artists of these genres are widely popular, filling stadiums and work well.
Within the spread of Argentine Rock is a small proportion (1%?) That may correspond to progressive rock. This means that progressive rock albums to have all the characteristic bands epic and almost always with economic losses. Generally Argentine progressive rock bands do not exceed 2 or 3 albums released (and many only one) because it is difficult to know their music. "Espiritu" edited seven albums and continue to resist nearly 40 years of its inception.
With regard to the shows the picture is not very different. Most progressive rock bands are not many people to the theaters (even with cheap tickets.) If you want to have good lighting, good sound, and good publicity, you must be prepared to lose big money.

Is any of you involved in any other bands besides of Espiritu ?
Ernesto Romeo has 20 years of electronic music duo called "Klauss" with several albums released (the last in 2010) and has been invited by many bands.
I have participated in several solo albums of Rock Argentino compiled in the years 2007, 2008 and 2010.
Horacio Ardiles has recorded several albums with a successful pop group called "Los Rancheros" and is currently involved as a drummer in a jazz trio.
Paul Guglielmino has a solo project called "Legion of the Sun" and participates in opera choruses.
What is your plans for the rest of this year and next year ?
I am selecting the band's recordings, studio, live, unedited, to edit a compiled. We have material to publish a new album, but perhaps only on vinyl. What's releasing CD's means is that they are on rapidshare two days later. That does not make any commercial sense.
Anything you want to add to this interview ?
Thank you very much for your interest in our music and I commend you for the work they do in ProgArchives. I hope you visit our website and I send a big hug from Buenos Aires.
Best Regards
Osvaldo Favrot
Thank you to Osvaldo for this interview. 

Espiritu's PA profile is here and their homepage here

Download two free compilation albums from here



Edited by toroddfuglesteg - August 21 2010 at 04:06