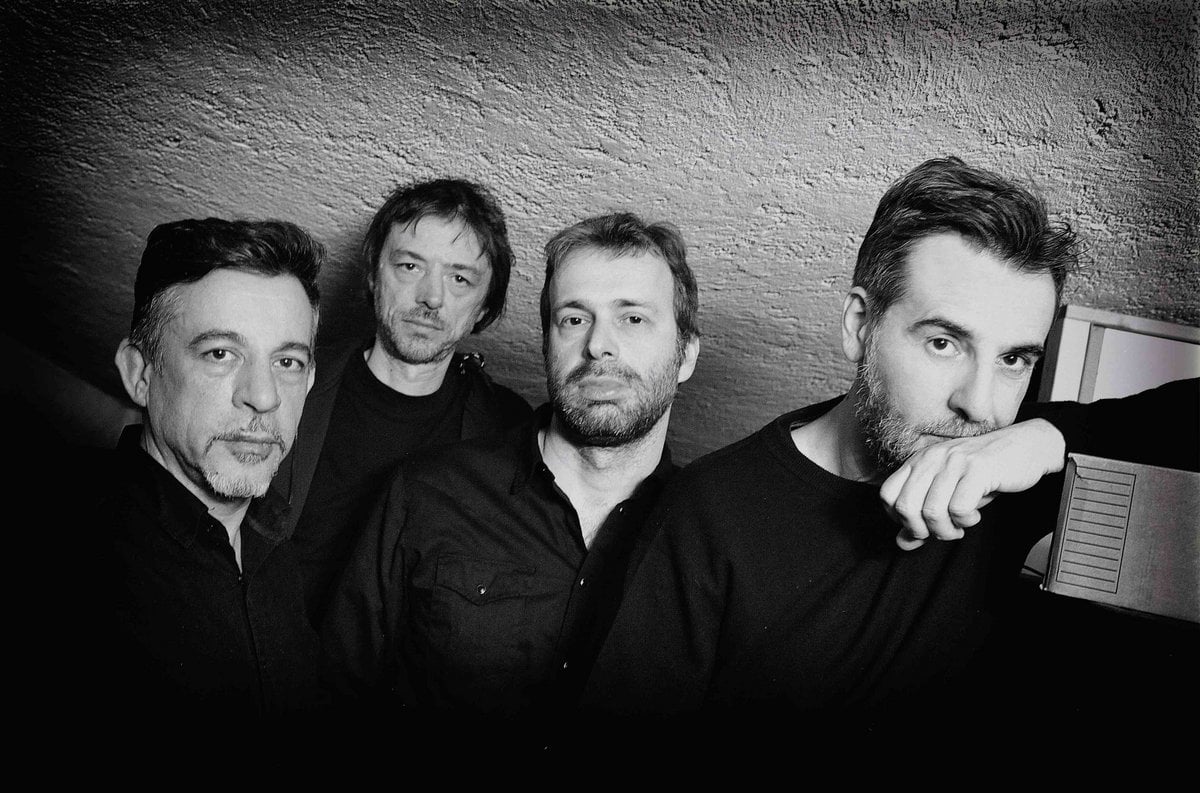 Fonderia was born in December 1994 as a band devoted to improvise and mix sounds and styles. Members are Emanuele Bultrini (guitars), Stefano Vicarelli (piano, organ, synths), Federico Nespola (drums), and Luca Pietropaoli (trumpet). Through the years the band gradually extended its sound, exploring musical landscapes that span from jazz-rock to ambient, from world music to funk, by means of improvisation. All these musical experiments were recorded in several demos that had very good reviews on several Italian magazines. In December 2002 the first album by Fonderia, "Fonderia" was released.

That album and the two following albums is pretty adventurous, to say at least. I am the satisfied owner of their third album and that's as good excuse as anyone to get in touch with the band for their story. Emanuele answered my questions.
-------------------------------------------------------------------
I believe ProgArchives biography on Fonderia is pretty accurate because it was written by a Fonderia member. But why did you choose the Italian name for iron/steel production ?
We chose this name many many years ago. Fonderia means "foundry". Actually, in the very beginning, we started Fonderia as a sort of a musical laboratory, where we experimented and improvised, trying to melt all our different influences (rock, jazz, funk, psichedelia, electronics, world music, etc.) into a personal and new sound. So the name fitted perfectly that idea. During the years we changed many things and explored several directions, but the experimental attitude still remains the same of the beginning.
Which bands were your main inspirations?
It's very hard to name a few, as we are many people in the band and we have very broad musical tastes. I would say Miles Davis, John Coltrane, King Crimson, Area, Jon Hassel, Brian Eno, Fela Kuti, but also more recent artists such as Nils Petter Molvaer, Cinematic Orchestra, Bill Laswell, Boards of Canada, Bugge Wesseltoft, Jaga Jazzist, Martin-Medeski&Wood, Tortoise… and I could go on and on for ages… However we never wanted to imitate anyone, even if we admired and studied all those artists.
To start with; please give me your (long or brief) thoughts and lowdowns on.......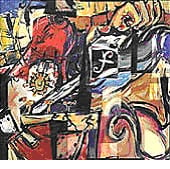 Fonderia from 2002
Before deciding to produce our first record, we spent a long time doing experiments on sounds and musical solutions. So we wanted to condense all that in the album: improvisation and groovy tunes, weird and noisy sounds and mellow melodies, and most of all combining different styles freely, with no constraint or prejudice. When we started to work on the record we were still a trio (Emanuele Bultrini, Stefano Vicarelli, Federico Nespola). Then we started to collaborate with Luca Pietropaoli (trumpet) and soon he joined the band as a full-time member. I would say that this first record is a sort of a "manifesto" of our philosophy and approach, but at the same time it's the picture of a specific period of our lives.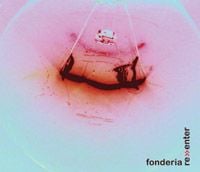 Re>>enter from 2006
After releasing "Fonderia" we enrolled a bass player (Claudio Mosconi) and started playing many gigs. At the same time we went on composing new stuff and we used to test it in concert. So, while we went on playing gigs around Italy, our new material was shaped on stage. This led to a new and different sound, which was more groovy and solid, and also more "rock" in a certain way. Playing the new tracks in concert before releasing them helped us a lot to select the ideas and "dry" what was in excess. Further, in those years we worked hard to find a way in our gigs, as a band, to combine our experimental attitude with the need to set up a show with a strong impact on the audience, that could be enjoyed by all kind of listeners. I think we made it, and this was reflected into the album that we released.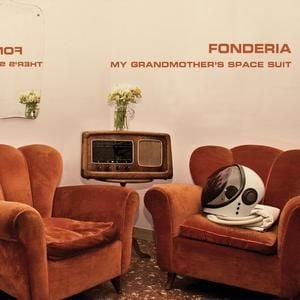 My Grandmother's Space Suit from 2010
They say that the third record is always a crucial one in a band's career… I don't know if this is true or not, but I have to say that we spent a long time meditating on how to realize this work. First of all, we wanted to do something different. We wanted to try new directions, to obtain a more contemporary sound, to do less improvisation (that we had done for many years) and concentrate on developing compositions and arrangements. And mostly, we wanted to do all that in an international environment, to overcome Italian borders.
Further, we've always seen ourselves as a live band, and we wanted to find the best way to capture the energy of a concert on a record. For all these reasons we started to collaborate with producer Marco Migliari, who's been senior engineer for 12 years in the legendary Peter Gabriel's Real World Studios in UK. In the end we decided to record the album at Real World, as it was the best place to obtain all that. It was a wonderful experience. After a long pre-production phase in Rome, Italy, we went to UK in October 2009 and we recorded live all nine tracks in eight days (and nights…). Marco's approach was very creative and stimulating, as he recorded the ambiences as much as possible, to get a richer and fresher sound.
In January 2010 we got back to RW to mix the album in Marco's studio. Another very important feature of this album is the presence of vocals, which is absolutely new in Fonderia's work up to now. We've always been concentrating on sounds, so we wanted to find singers who had very peculiar and expressive voices. And this is the case of Barbara Eramo and Emmanuel Louis. Though they're very different one from each other and opposite in some ways, they both gave a surprising and important contribution to our work, in terms of sound and songwriting. And the beautiful thing is that those collaborations were very easy and spontaneous.
The same thing happened with Antonello Schioppa, the director of Loaded Gun videoclip. We trusted him and we just gave him 100% freedom. And he realized an amazing video, that perfectly interpreted the soundscape that we created together with Barbara. Of course I could tell so many more things about this record, but I'd just say that this time our main aim was to go for a major step ahead, and I think we made it.
How is your writing and creative processes ?
As I said before, we started doing mostly improvised music. Then we gradually moved to structured compositions, but the first step is still improvisation. Usually we spend a lot of time just jamming and recording all sessions. After that we select the most interesting ideas and then we go on playing the material trying to develop it until we feel it's "mature". Therefore it is always a collective and cooperative process. We never write sitting at the desk, but we always compose altogether with hands on instruments. It was a bit different when we collaborated with singers (Barbara Eramo and Emmanuel Louis) in our last album. In these cases we gave them the instrumental tracks and just let them work on melody and lyrics. We trusted them so we didn't give any suggestion. Of course they were happy to be free to follow just their inspiration, so they did their best, and the result demonstrates that.
Most ProgArchives readers do not know your music, I am afraid. I am now listening to My Grandmother's Space Suit and I find that pretty epic and spaced out avant-garde jazz. But how would you describe your music to those here who are unfamiliar with your band ?
Aaah… We've been asked this question for years and we could never find a proper answer… Let's say that we combine many styles together (rock, jazz, funk, psichedelia, electronics, world music), but we always try to find our personal voice. By the way, I'm aware that such a description is not enough, but it's almost impossible to translate a musical expression into words. Regarding your definition, I would say that in our latest album the jazz element is quite reduced, but as usual it's a sort of a kaleidoscopic view, where everyone can concentrate on some aspects rather than others.
The list of your other projects is very extensive to say at least. Is music your main occupation or do any of you have daytime jobs outside the music scene ?
Both things. Some people in the band have a daytime job and others are full-time musicians. In any case, we dedicate a lot of energy and time to the band, as we really feel it as a powerful way of individual expression.
How is the gigs situation these days for you ?
We've been playing concerts since many years so we're quite established in our area and we play often gigs. During the years we've been expanding and we managed to play also in other European countries (Belgium ,UK, Luxembourg). Actually in this period in Italy live music suffers from the effects of the economical crisis. However, we are working to organize a tour for the next autumn/winter.
What is your latest update and your plans for this and next year ?
Of course now we are busy in promoting the record. In the next months we are going to concentrate on concerts, but at the same time we are collecting new ideas for the future. Finally, we're always thinking of dedicating some time to write music for movies, and old silent films in particular, as we did in the past working on Buster Keaton's ones.
To wrap up this interview, is there anything you want to add to this interview ?
E.B. Thank you for letting us tell something of our work to ProgArchives readers. I hope that they will be curious to listen to our music and have an idea of our attitude, beyond what words can describe. I invite everybody to listen to our stuff on www.fonderiamusic.com and www.myspace.com/fonderia. Further, you can watch Loaded Gun videoclip on
Finally, here you'll find a short documentary on the making of our latest record:
Thanks to ProgArchives!!!
Thank you to Emanuele for this interview



Edited by Easy Livin - October 18 2010 at 09:24