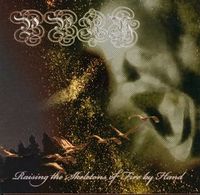 The real name of this strange from Finland is PPRY which is not really a band but some sort of association created in the early 90's to distribute and help their members in the release of individual musical projects.
They have so far released two albums, with a third album in the works. Tuukka Uskali gave me the story, with inputs from the rest of the band.
-----------------------------------------------------------------------------
Your biography is pretty extensive so let's not repeat that here. But there is considerable confusion over your band name anno 2010. What is your band name ? Project or PPRY ?
Yes, it's somewhat confusing but the name's PPRY. There have been a few occations where an acronym Project has been used, but more on that later. To us, PPRY is more than just a band; It is a group of good people obsessed by this fine prog music. It's a way of life. It is who we are.
PPRY is a kind of abbreviation of Petsamon Proge, a group that was born in 1993 as a result of 4 high school kids who enjoyed progressive rock.
Did any of you have backgrounds from other bands ? Which bands were you influenced and/or inspired by when you started the band ? Who are currently members of your band ?
No we didn't. This is our first and primary band. Back in 1993 we had a line-up (Petsamon Proge) consisting of three guitarists and a drummer. We used to play the likes of Iron Maiden those days. But as we soon realized that we could't all be guitarists at the same time, some of us had to pursue other instruments. Janne chose the bass as he had some hands-on experience with four strings and Tuukka went keyboards because he was left-handed. Petri got to play the guitars, as he proved to be the best at the thing and Mika ofcourse stayed with drums.
After 17 years, all four of us are still active members and form the current line-up of PPRY. Along with that, PPRY welcomes visiting artists to contribute to our music. We'd like to use this space to thank Hanna, Krisse, Antonio & Sami.
Please give  me your (long or brief) thoughts and lowdowns on.......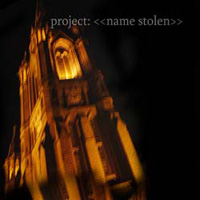 Name Stolen from 2005
The tale of Terl, the thief with split personality. The inspiration for our second album actually came from a video game Thief: The Dark Project. The album was released under the group name Project:. The idea to use Project: as our bands name saw light while we were watching Wigwam in LinnaJazz back in 2003. The name did make sense at the time; the album being a thieves tale and the word Project appears in the original CVG title. Name Stolen.
The recording process was quite a difficult one as our studio was located in Riihimäki, Mika in Jyväskylä, Petri in Helsinki, Tuukka in London and Janne in Rauma whenever not sailing the high seas. Everyone had some ideas for songs and when we got together in Riihimäki we had to make most out of it. It didn't help that our equipment was failing hard and technical restrictions were overwhelming. Although we had difficulties, we also had a lot of fun. We used very unorthodox things such as kitchenware and vacuum cleaners for instruments during the sessions. We created and recorded our own sound effects and tried to do everything by ourselves from mixing to mastering. Somehow we managed to get an album out of this and sent it to Mr Mauro Moroni of Mellow Records. Shortly three years later the album was out and some of as had started families while waiting.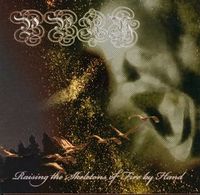 Raising the Skeletons of Fire by Hand from 2008 
Good album, though we tried a bit too much with this one. All of the sudden almost all of us had families and really no time for musical endeavours. We were able to have jam sessions every now and then where everybody was playing their repressed riffs and melodies. We had came up with the album title Raising the Skeletons of Fire by Hand already when recording Name Stolen, but it was lacking substance. Tuukka came up with a concept hovering around the early days of World War I and the secret society Black Hand that suited the title pretty well. All we had to do was to record the ideas each of us had and call it a day. The outcome was alright, but we feel that we tried too hard and the process wasn't without pain. As this was our third album, we can say the syndrome is true. The next one should be easier.
How is the creative and song writing processes in your band ?
All four of us write songs. The funniest ones come from Mika who composes with drums and we, the others try very hard to come up with something that suits those bells and overheads. For Tuukka, usually some old melody just starts playing in his head and doesn't go away unless we write it down. Janne combines bass, guitar and flute to come down with ideas and finally Petri uses his horde of guitars to add to the set. In the very end it's PPRY that refines the final song. With the forthcoming album we intenionally use a bit different approach but we'll get to that later on.
Just to give those of us who are unknown with your band a bit of a reference point or two: How would you describe your music and which bands would you compare your music with ?
We tend to write long chorus-less compositions to fight back modern day radio hits. We do not aim to please the producer-types as we mostly write our music to please us. Nyances of early Pink Floyd, Camel, Genesis and all the other lovely prog music we love and respect can be heard but we still try to have a sound of our own. If you like concepted atmospheric symphonic prog you just might like PPRY aswell.
What else are the members of your band up besides of this band ?
Janne is working hard, fishing even harder and partying at the pro level. Tuukka keeps it low and tries to start fishing again while waiting to see The Wall in Ireland. Mika teaches kids (hopefully educates their musical taste too), reads books and does sports climbing. Petri was unable to provide any insight at this point.
How is the availability of your albums ?
Digital version of Raising the Skeletons of Fire by Hand can be acquired from iTunes or Spotify and various online store. Full CD versions are available from Musea Records Online Store. Mellow Records should be able to provide Name Stolen. Google really is your best friend here.
Oh, and Project Forest is sold out.
You are currently planning a new album. What can we expect from this album ?
We're not composing this in any  traditional way. Tuukka wrote the concept first and then started giving us bits of information. First we got the duration of the album, which is 72 minutes 35 seconds. The we found out that album has four songs on it. Then we were given the lenghts of the songs. After that we were told that the album is called "Konspira Mare". A few weeks later we got the song titles and found out that each song has two parts, which is mad because the first song only lasts for 11 seconds. By the summer we were told more details on the songs and with that in our minds, we rented a cottage in the woods for a week. We brought all of our equipment there and improvised for 4 nights and 4 days. As of now, we're opening up the mix-tapes and writing the Konspira Mare out of those. The new album will be a product of intelligent improvisation with ghostly haunted melodies at the world's end.
Anything you want to add to this interview ?
Robert Holdstock's Mythago Wood was the inpiration for our first album, Project Forest. Read the book, get the album! (OK it's not possible at the moment)
Thank you to the band for this interview