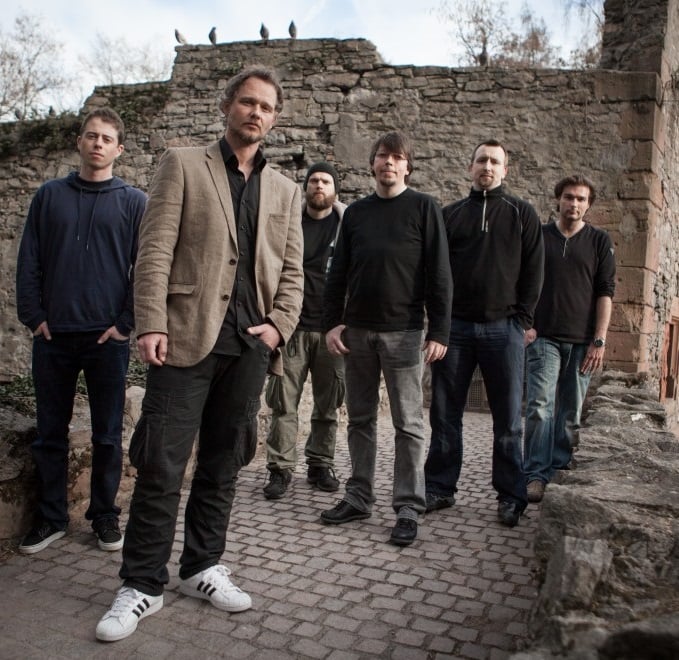 This Spanish dish sounding band from Norway has without much fanfare grown to be the biggest prog rock band from Norway. They have been lauded around the world, interviewed by all the big magazines, but ignored in Norway.  
They have just released their new album Missa Atropos and was overdue a ProgArchives Inquisition. I hooked in Jon-Arne for the Gazpacho story.
-------------------------------------------------------------------
Why did you choose this name and where in Norway are you based ?
Gazpacho – cold vegetable soup – is not what you expect (and isn't everyone's taste for that matter) – soup tends to warm and there is a required taste to enjoy the soup. Just like our music, we're an unlikely bunch of guys striving towards making music that sounds different to the norm and maybe won't appeal to a broad audience, you have to be in a certain mindset to enjoy the music. Hence, if you follow my logic, the name 'Gazpacho'. There's no denying there is a link to the Marillion song "Gazpacho", but it has no relation to the lyrics of the song.. We also thought the name sounded good at the time. We're based in and around Oslo, but have recently had some further distances to travel - some as far as from Fredrikstad & Kristiansand.
Please give me your (long or brief) thoughts and lowdowns on......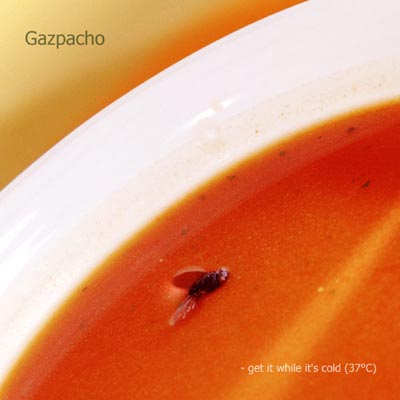 Get It While It's Cold (37°C) from 2002
A demo before Bravo. We sold 100 copies of this just to be able to distribute some music to fans that were catching on to us.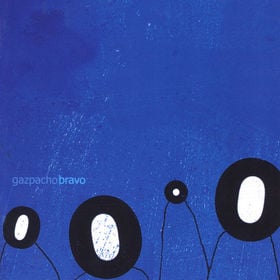 Bravo from 2003
We worked on our premier for quite a while as we started writing songs already back in 1996. We still were searching for our own style back then and experimented with many musical directions, everything from plain pop to crooner, jazzy kind of stuff. We even had an almost finished concept album back then by the title of random access memory. We dropped everything on this as it just wasn't us. In the beginning of 2000 we started focusing more and more in a certain direction, and took one song at a time. Listening back to this album, we can hear the melodies are still very strong – a very creative bunch I must say… although perhaps sound-wise a little outdated. (We still didn't have a drummer back then!). It was an album that introduced us to the world and I am still proud of the achievement today.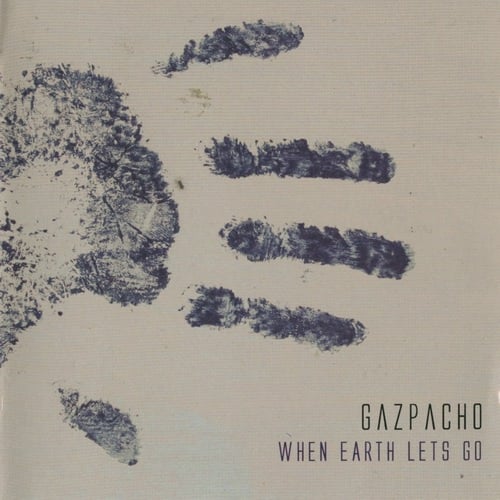 When Earth Lets Go from 2004
An album which many claim to have some gems in it albeit altogether a bit rushed. I can agree to a certain extent – this is an album we had to get ready for the 2004 support tour with Marillion (we needed to fund our tour!).. We went from having all the time in the world on Bravo to deadlines in WELG, and I think the result is very impressive.. Songs such as Dinglers Horses, Snowman, 117, Substitute for Murder, Put it on the air are still in our live set today and are very, very strong individual tracks.. We still revisit some of the other tracks and think " hey, that's quite good, we should do that live some time"… we'll see.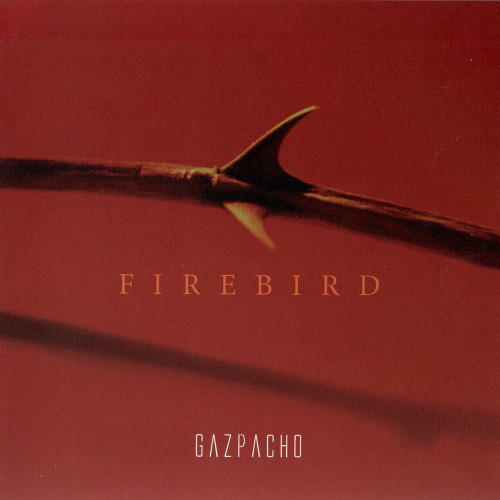 Firebird from 2005
This was definitely the opener to our current style. It takes a much darker direction, and at times is more experimental than previous songs. Was great to able to work with Steve Rothery on "Do you know what you are saying" – personally I think it's up there as one of his grand solo's. A lot of strong tracks here as well, immediately what springs to mind is DYKWYAS, Vulture, Once in a lifetime and Orion..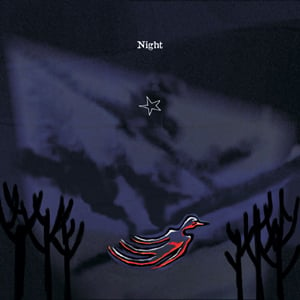 Night from 2007
Our first real concept album… I guess this is the time we gave up the idea by now of ever having a radio friendly song..:-) We saw that our strength lies in making atmospheric music – more like film music – to describe a story. There are a millions of other bands that do "rock" or "pop" better than us, it was best for us to focus on what we did well.. So we took a chance (and basically started caring less of what the outside world thought of us) and wrote "Night". Starting off with a 17 minute piece Dream of Stone we dive into the concept of dreaming.. "Night" is a musical description of a dream or a stream of conciousness. It explores the question of where dreams end and reality begins and the mind as the tool that has to decide what to believe. The whole album was in essence written over a weekend at while Thomas, myself, Ohme and Mikael were set up in Thomas' cottage – beautiful view over the fjord and buckets of wine and beer. What a weekend that was..:-)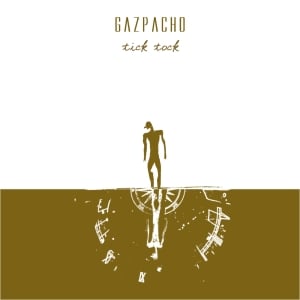 Tick Tock from 2009
Continued the idea of writing music in a cottage. Again the essence of Tick Tock was written over a weekend. However, this was the track Tick Tock 1, 2, 3. The walk came later in the studio as we adapted the concept from Antoine de Saint-Exupery attempt at a long distance flight from Paris to Saigon. He crashed in the Desert many hours later stranded with his co pilot Prevot.  This story forms the basis of the Tick Tock album. Time can both be your enemy and something you inevitably have no control over.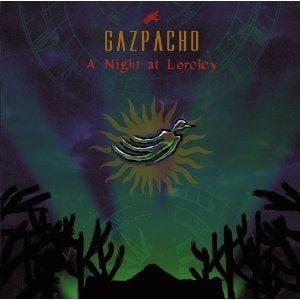 A Night At Loreley from 2010
First ever DVD production. 10 camera's up in your face while on stage is something that takes getting used to. This was mostly a request from fans. A very enjoyable evening when I look back to it. We have at least an hour of footage from sound checks etc which we might put on you tube after a while.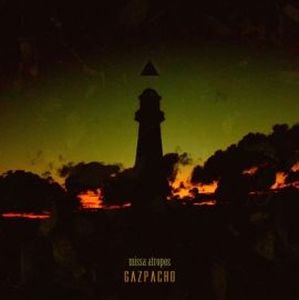 and the brand new album Missa Atropos
At time of writing this is our newest baby and obviously most focus. There's always a bit of anticipation before an album comes out – will our fans like it? Will they "get" what we're trying to say? Could it reach out to new fans? I claim this is one of our most dark albums yet, and it could be because of a certain mindset I was in (I guess not so happy…J). We built the musical theme around a story of a man who cuts all ties to the world and moves to a lighthouse. Here he attempts to write a mass for Atropos and to taste true solitude. The title is also a wordplay on misanthropy which is the essence of the concept and lyrics throughout the album.
What is the lyrical topics on your albums and how is your creative process from coming up with a theme/riff/idea to you get it down onto an album ?
The topics have mainly been covered above. The writing process usually starts of with a riff, theme worked on between Thomas and myself. When we feel there is something there, it is then presented to Ohme to see if there's any tunes he can produce over the riff. This is when lots of stuff either gets dropped or continues to the next stage where we take his tune and rework what we've come up with to support his singing. As you can gather, we believe a strong melody can do a lot and we're perfectly willing to change the basic riff to accompany his melody. The intitial idea always ends up as something totally different. The advantage we have of being around for so long is that we know what makes each other tick (musically speaking..:-)), so we can filter things out very early. Once we get a track or two going, we start to get a mood and then an idea of the storyline for the album. We've come to understand that good songs usually come straight away, no point spending hours and hours on something that just isn't there. Again, we have a bucket full of demo's that will never see sunlight as a result of our process. But, thanks to this we get albums done and can claim to have 6 albums (virtually every year) while still holding down full time jobs. The most important thing is to stay true to yourself. If you don't care about what other people think, and enjoy what you produce, it tends to attract and spill over to other people anyways.
Would you agree with the description of your music as a blend of Marillion and Radiohead or do you disagree ?
…and Sigur Ros, Talk Talk, Muse, Kate Bush, Pink Floyd, Jeff Buckley, A-Ha, Coldplay, Queen, Norwegian folk music, Russian classical music. I think we can claim we don't really sound like anyone except like ourselves and we take pride in that. We're also open to all kinds of styles of music when we write and stay true to that. Music itself is beautiful. We're starting to hear of bands inspired and sound a bit like "Gazpacho".. that is touching to hear that we're influencing other bands today.
Gazpacho is a strange phenomenon in many ways. You are popular around the world and you rightfully get a lot of attention and praise in magazines like our ProgArchives, Classic Rock and it's Present Prog offshoot. Your gigs are well attended and you play the big Loreley festival. But back in Norway, very few knows about you and you get no media attention whatsoever as far as I know. Arsonists, glamour models and murderers has a higher social status than Gazpacho and other prog rock bands in Norway. What is your take on this situation ?
We gave Norwegian media a pass after getting absolutely no coverage in 2004. A Norwegian band supports Marillion on a 31 gig,  2 month European tour. We were playing big venues with 2000+ attendance every night for a band that was after all fairly famous back in the eighties.. We asked/informed Norwegian press of this, in the hope of getting a little mention somewhere – but instead we see 2 page spreads on some unknown Norwegian band supporting some unknown German band for 1 concert  in a little town in Germany… In short, not many people know of us in Norway as little has been written about us and little done afterwards to spread the word. (It's not what you do, but who you know which gets a mention).  We have a growing base in Germany and Holland, and it's thanks to the dedication of these fans that we get the word of mouth spread. We do not have the capacity to do promotion ourselves anymore (we mentioned holding down full time jobs and family while writing, recording albums and touring?.. not much spare time left..:-)) so we need help from fans. We also have the help of German management now to help spread the word there. Each venue we visit, we double the attendance next time we come back… that is promising.
What is your experience with the music industry and the internet prog scene?
Jan Henrik and Thomas work commercially within the music industry, Lars and Fido work as teachers within music and yours truly works with marketing in…. medicines (?).
Is there an internet prog scene?..:-)
Is any of your members involved in any other bands or projects ?
Lars is involved in some experimental stuff, Mikael has a local band he plays with from his local village, Fido does some sound engineering.
What is your plans for the rest of this year and next year ?
This year is Missa's year. We focus on trying to spread the word of the album during the autumn. We then go on a European tour in the end of January, beginning of February to promote Missa Atropos. We're most likely going to visit the same cities as the last tour but the addition of Poland this time. I also hear that we have to upgrade capacity in some venues as there are more people attending. Excellent to hear. After the tour I guess it's back to the cottage..:-)
Anything you want to add to this interview ?
Hope to see you on tour. Buy one of our albums, turn off the lights, get a candle going with some red wine and just listen. I hope it takes you on some kind of journey. 
Thank you to Jon-Arne for this interview