Anoice is a band from Japan that makes a stylistic combination of ambient, compositional music and indie rock resulting in a Post-Rock sound that's tamed and dreamy. Anoice's instrumentation is a mixture of instruments like mandolin and viola with traditional rock instruments. The band has been active since 2004 and released their debut, "Remmings", in 2006.
I got in touch with Takahiro for the Anoice story.
When was Anoice set up and by whom ?
Anoice was formed by six musicians below at Tokyo, Japan at the end of 2004, and the member has not changed up to the present time.
Takahiro Kido : Guitar + Programming + Piano + Glockenspiel + Organ + Melodion
Taku Tanioka : Guitar + Mandolin
Yuki Murata : Piano + Synthesizer + Programming + Glockenspiel + Melodion
Utaka Fujiwara : Viola + Synthesizer + Programming + Piano
Takahiro Matsue : Bass + Programming + Tenor Sax + Accordion
Tadashi Yoshikawa : Drums + Percussion + Accordion + Glockenspiel
To start my music activity, I moved from my home town Osaka to Tokyo in summer 2004 and gathered the members for half a year.
Anoice pronounced "a noise" was named by Yuki Murata the pianist and composer of Anoice, and means one noise.
Just let us run through your three albums because these may be unknown to many of the members in our community. Just give us your opinions and thoughts about: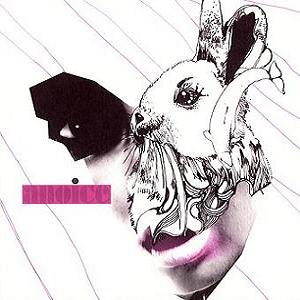 Remmings from 2006
Remmings is the first album in our life.
Most of rock or electronic sounds tracks such as "Aspirin Music", "Kyoto" and "The Three-Day Blow" were composed by me, and most of classical tracks such as "Liange" and some untitled tunes were written by Yuki Murata.
This album is also the first album for me as recording / mixing engineer, so Remmings is not good sounds quality at all, I think.
But some tracks have good melody.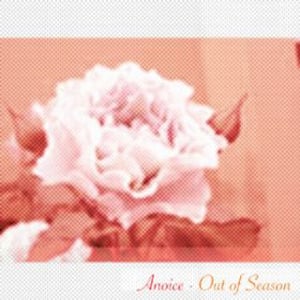 Out Of Season from 2008
This our 2nd album "Out of Season" is more classical than Remmings, because we multiused the piano and the stringed instrument to finish up this work very quietly and beautifully.
At first, me and Yuki made some of very important tracks for this album such as "Glitch", "Short Film" and "id", and each of members added short simple tracks to them.
When listening to this album, listeners might feel dark tension, because I reduced or erased a lot of sounds at the stage of mixing.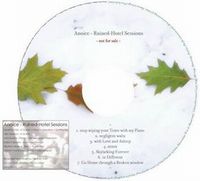 Ruined-Hotel Sessions from 2008
This our 3rd album was made for gift to listeners who buy some CDs at Ricco Label "
www.fleursy.com
" that is music label established by me and Takahiro Matsue the bassist of Anoice 2008.
We brought the music instruments and recorders in to the hotel that had become ruins about 20 years ago, and recorded our impromptu rendition.
In this recording work, we used broken piano that had been thrown away in the lobby of this hotel.
We like this warm piano sounds very much, so often use it in some of other artist's CDs.
How would you compare your three albums ?
Each three albums have the feature.
The most excellent album as musical works is "Out of Season", because it has the sense of unity, I think.
What is the latest update on Anoice ?
We've released 1st album "Ferris Wheel" under the name of RiLF that is alternative rock band formed by four members of Anoice and calu the vocalist of matryoshka and some friends at the beginning of 2010.
In addition, I will release my 6th and 7th solo album next year, and Yuki Murata also release her 3rd solo album at the same time.
I've joined to the Moscow International Biennale for Young Art as music composer of SYN the design group of Ukraine last month, and we may exhibit to Japan Media Arts Festival.
And the unit of me and Yuki "cru" with Can Evgin the photographer of London will join to Post that is iPad magazine, and make short video together.
Me and Yuki are also going to make sound tracks for BGM of some movies of Japan.
How would you describe your own music and who would you compare yourself with ?
We like bands into which the music character changes every time they release their albums such as The Clash and Radiohead, and also musician who can make peculiar harmony such as Claude Debussy and Arvo Pärt.
But, our music looks like short stories of some novelists such as Ernest Hemingway and Motojiro Kajii or art works of some artist such as Maurice Utrillo and Bernard Buffet.
I think they can cut out momentary feelings or ages and bury it in their works, and our music also expresses it.
How is the gigs situation in Japan now and how is the music scene in general ?
We do not know about present music scene of Japan much, but I think it don't seem very different from other countries.
I just think that being able to easily touch music in various countries thanks to the Internet is good thing:)
How is the world wide availability of the Anoice albums ?
Listeners of advanced countries can get our albums on web store such as Amazon, iTunes and our Ricco Label.
We will also make the download page on our site within 3 months, listeners may come to be able to get our tracks in cheaper and better sounds than other sites.
What is your five alltime favourite albums ?
KID A / Radiohead
Debussy : Piano Works / Monique HAAS
Live at the Edinburgh Festival - August 1962 / Borodin Quartet
Soultrain / John Coltrane
Finally We Are No One / múm
Thank you to Takahiro for this interview