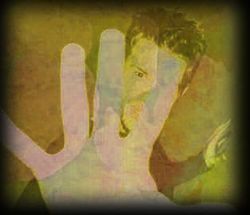 Born and based in Germany, Thomas Thielen (SCYTHE) is the person behind the three albums so far released under the project name t. His background is from the band Scytche and some other bands.

I got in touch with him through Shawn and ProgRock Records for his story so far.
###############################
Your biography has been covered in your ProgArchives profile so let's bypass the biography details. But why did you choose the initial of both your names as your artist name and which bands were you influenced by ?  


The cryptic "t" just came up because I was too lazy to sign my emails correctly; thus, before I really knew what had happened, everyone around in German progrock referred to me as "t". It would have been weird to change that for the solo albums which were released a few years after that.
My influences are rather conceptual than musical. I like anglophile poetry a lot, such as TS Eliot or Ted Hughes. On the other hand, angst-ridden postmodernism like Paul Auster haunts me a lot. Musically, I rather like atmospheres, such as present on Bjork's "Vespertine" or Bowie's "Outside" - or Radiohead's "Kid A". I have also always digged Robert Smith's talent for minimalism on the early Cure-records and for melancholy on the later ones.

You were previosly a member of Scytche. How was the process of being a member of a band to suddenly stepping into the spotlight on your own ?  

To be honest: I'm not a teamworker. I like to be grumpy and introvert while working on music. This is not terribly compatible with band life.
Stepping into the spotlight... well, I don't think I'm in some kind of spotlight. Actually, I am sitting in my cellar with a broken lamp and the monitor and a lot of coloured lights from my synths and amps to light the room at least a bit. So I cannot really answer that question. To me, music has always been the most personal things being spilled out before strangers. A frightening catharsis. That goes with Scythe as well as with t.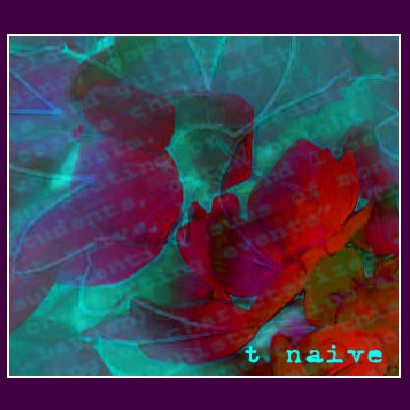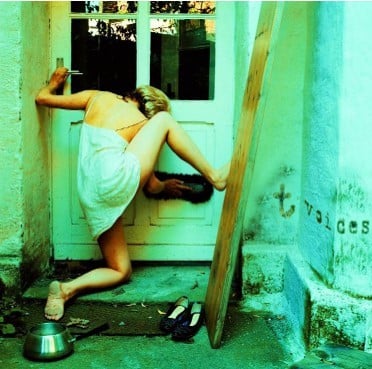 Please tell us more about your first album naïve from 2002  
Please tell us more about your second album Voices from 2006

Naive was a collection of ideas I couldn't get into Scythe because the band was limited a bit by the members it had: Obviously, you couldn't tell the bass player that on the next album there would only be bass pedals or synth basses - which is the case on Naive and was an important part of the sound concept. So, over a few years, these fragments and ideas came up again and again, and when I had the equipment to do so, I just recorded them.
Voices is a bit more ambitious in its approach. I still hate the mix that was given to the pieces, which is part of why I mixed A-M P myself. I think the production does not do the pieces a big enough favour - that also applies to my arrangements which are far too "crowded" sometimes.
On the other hand, Voices has such intense parts! I love the lyrics, still, and some of the melodies still echo in my head. Most people don't even recognize the extremely weird rhythms and signatures on the album...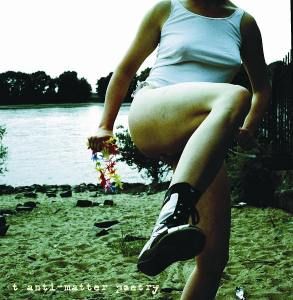 Please tell us more about your third album Anti-Matter Poetry from earlier this year  

The thought from which all this started was that poetry - in the Hollywood clichee romance meaning, not the kitchen sink-new realism-Brendan Kenelly-stuff - was anti-matter for what really "matters" in the so-called real lives as I stated above. An example: We are continuously informed (especially by German women's magazines, I am tempted to think) that romantic feelings are only present when there are at least several of these criteria fulfilled: You need a good deal of sundowns, dawns, candlelight, moon, stars, shores, picnic baskets. But how could anyone with two kids and a full-time job ever meet these requests continuously? Should we imprison the kids in the attic to go fishing with our ladies in the loneliness of pre-civilized worlds? Or rather quit our jobs to have the time to sip champagne in front of fireplaces all night? And while we're at it, why not drown the dog because of his ever-present refusal to understand that our romantic atmosphere is more important than his call of nature?  
What I mean is that this kind of thinking is childish. It is incredibly trivial, and we are taught to become of Peter Pans. Isn't it a lot more significant for the status of our relationships when we send our partner to sleep when the baby screams and do the work on our own than to have wild sex in cold sweat? Everyone can do that because everyone wants that (I assume). The real test of love is when it comes to self-abandonment; when your priorities change from what you want to what your partner needs.
I know that this is not really a revolutionary thought. But it is incredible how little credit these everyday heroes get in our media today. And if they ever occur in movies, this central part of loving each other is displayed as a plight that you have to be delivered from. Come on, people, get a grip.
I myself suffer from an extreme case of a romantically deranged mental state. To me, these doctrines are light a needle to an ex-junkie. Oh, the old days: I would always be one for Tolkien escapism, for Auster angst and for the curiouser and curiouser world on the other side of the looking-glass. I'd love to be sailed to the moon.
Thus I got angrier and angrier with every lie that was presented to me in these typical romantic comedy scenes. I had fought so hard to understand that, as Nick Hornby once put it, my stomach had only sh*t in his head. So this album is, in some parts, a cry of rage against a view of love that makes us unhappy and uncomfortable with our lives - and in some parts a wail of mourning that I cannot go back to my fantasy world of heroism and delivery. It is, so to speak, a psychodrama with a rather banal, but still unresolved topic.

The cover art work on Anti-Matter Poetry is a bit special..... ehh...... Please explain what that is all about.  

As stated above, A-M P is anti-romantic, but all too hungry for romance at once. The cover expresses the conflict this leads to, the bleak, listless resignment it brings along. It is aggression and revulsion, dirt and sweat. It refers to poetry in its motives, but it is meant to connotate the kitchen-sink poetry of the 70ies and after, it is rather Pinter than Shakespeare, Barthelme, not Homer. Postmodern thinking is awfully ugly, so aestheticism is not an option.

What is your creative process from coming up with a theme/riff/idea to you get it down onto an album ?  

It is not like that. I start with an atmosphere in my head, with a concept. For instance, the song "I saved the world" was about fanatism, about the feeling of possession and being chosen. This is part of the Hollywood trauma we are suffering: All the protagonists seem to be so special! All their environments only function as sidekicks for their private love epic, the Gods seem to form a conspiracy only to come up with enough silly chance meetings to give them their happy endings.
And this is what we unconsciousy all take home from these romantic comedies. Don't get me wrong: I love them! But I hate me for loving them. I know that it is plain stupidity. They manipulate us into thinking that everyone can be the romantic hero. In fact, everyday proves this wrong, at least in this sugarcane-way.
So, the atmosphere for the song would have to be bleak at the beginning, then aggressively self-confident, then withdrawn and melancholy to follow the process of this tragedy. The chords only invited themselves into that line of thought. The melody came last. First there was a feeling triphopping intimacy, then of Joy-Division-esque aggression, then of sleepless-in-Seattle-ness.

Just to give those of us who are unknown with your music a bit of a reference point or two: How would you describe your music ?  

It is the best movie you can hear.

You went from Galileo to ProgRock on Anti-Matter Poetry......... Yes, this question have a double meaning, but let's stick to the record labels of the same name here. Was this a natural development in your career or was this more than meets the eye ?  

Galileo simply did not like the album, and so I went about looking for something new. I had only heard the best things about Shawn Gordon, and so he was my first address. The rest, they say, is history, albeit by now a rather short one.

Sorry about my ignorance, but is "t" a pure studio project or do you also play gigs ? Which other musicians is involved in "t" on a studio/band basis ?  

There are no other musicians whatsoever, and there is no band basis. When I play live, it is me and my piano. The songs are very different then, but strangely enough: They work.

Are you involved in any other bands or projects ?  

Apart from raising my daughter: No.I would very much like to play in some kind of band again, but I guess my wife would either kill me or my guitars then... Seriously: No chance, no time. "t" is a matter of perfectionism, all the sounds are so handmade, all the soundscapes so full of details. It takes an incredible amount of time to create this stuff. Remember: I do EVERYTHING on my own. Every sound. Every mixing. Every recording. Every part of writing. And all the coffee making!

What is your plans for the rest of this year and next year ?  

I am in the middle of writing and recording the next part of the trilogy that started with Voices. It might be called "Psychanorexia", but this might only be a working title.
The music is a good deal more guitar-oriented than A-M P, but I think the new material is also more experimental and progressive than the last albums. 25 minutes have already been recorded and roughly mixed. I am writing the next part atm.

To wrap up this interview, is there anything you want to add to this interview ?  

Just a little quote from Jack Kerouac that fits into my concept very well... People never read the lyrics... Well, this is how A-M P is sent out:

Don't use your telephone
People are never ready to answer it
Use poetry
Thank you to Thomas for this interview