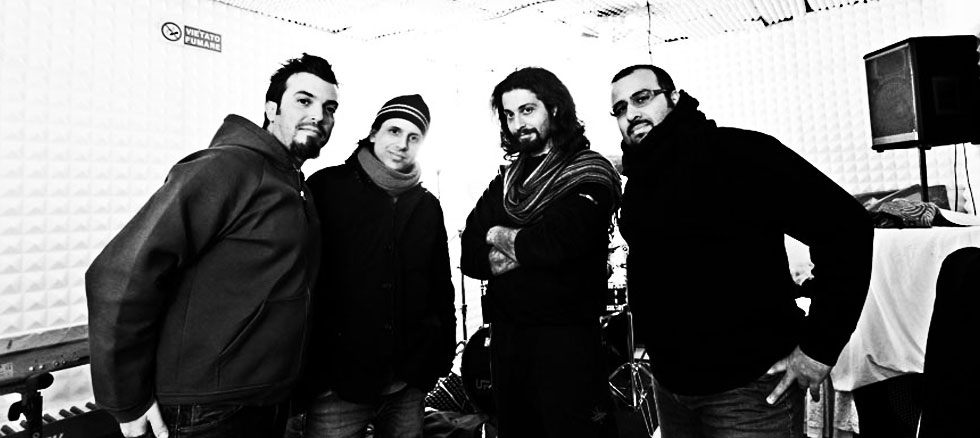 Raven Sad is a project instigated by Italian Samuel Santanna in 2005. The artistic goal is to create emotionally challenging music by blending elements from folk, psychedelic and progressive rock mixed with electronic textures and ambient passages. 
So far this has resulted in two albums, "Quoth" (2008), and "We Are Not Alone" (2009), both issued by Italian label Lizard Records.

I got in touch with Samuel for the story so far.
---------------------------------------------------------------------
Very little is known about you so please tell us what made you start Raven Sad. Do you also have any background from any other bands/projects before you started Raven Sad ?

Like anyone else involved in rock music, I have a lot of bands leaved behind my backs...rock music, heavy metal, prog metal, electronic music...it's al stuff I've played in a way or another in my life. Then in 2005 I started writing some dark psych folk songs on my own, Lizard Records was interested to publish them with a touch of electronic sounds by Marco Tuppo of Nema Niko.. So I start the story with Raven Sad.

Your type of music is very special and not mainstream. Why makes this type of music your heart strings sings and/or what makes it so fascinating to you ?

I really don't know why but it's the music I feel inside, it's just me, in music.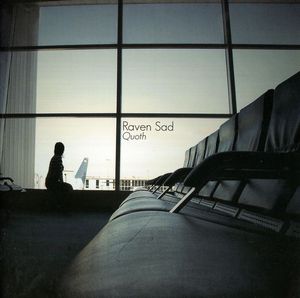 Over to your albums. Please tell us more about your first album Quoth from 2008

Quoth was a collaboration between me and Marco Tuppo of Nema Niko.
There is a lot of electronic influence in this album and this is thanks to Marco Tuppo, who made a great work. Listening to it today, maybe I would have make it a little bit different but I think is a good album, very different from what I play today with guys in Raven Sad. In facts songs like "Try to undersand" or "Talk to me" have a different mood when we play them live today.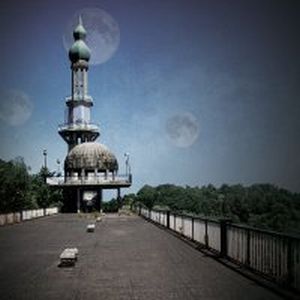 Please tell us more about your second album We Are Not Alone from 2009

We are not alone I think is great. Think to We are not alone as a space soundtrack, a cosmic trip with Pink Floyd, Tangerine Dream and Porcupine Tree influence. Maybe it's a little bit calm, but I love that sounds lost in space. Synth and mellow guitars I think is the best couple! When I made We are not alone, Raven Sad was only me with a little help by some friends like Fabrizio Trinci on some Keyboards. Today Raven Sad is no more a solo project but a rock band. We are not alone is good but now we are going in other directions!

How is your creative process from coming up with a theme/riff/idea to you get it down onto an album ?

When I made Quoth and We are not alone I just saved the good ideas on my PC and then I built my songs as a collage. We are not alone is something like a concept album and so I had the peferct idea of the album climax in my mind. But I think it's not the best way to write music. I come from eighties and nineties and in that time there was not all this technology and pc utilities we have today. By the way, you are forced to do that when you are the only official member of a musical project like me in Raven Sad until 2009. Then, once We are not alone was released, Raven Sad switched in a rock band, so today we like jamming on my musical ideas in the studio until the song is ready.

Just to give those of us who are unknown with your music a bit of a reference point or two: How would you describe your music ?

My music I think is very spacy and cosmic with a little progressive touch. If you like Pink Floyd, Tangerine Dream and early Porcupine Tree maybe you can appreciate my music.

What is your experience with the music industry and the new internet music scene ?

My style is not for the music industry. Only little labels like Lizard Records can see some good things in my stuff. And also internet is one of the few way to promote my kind of music because there are a lot of listeners out there who are searching for the sounds I play and I love too. But music industry in Italy is in other places, with other people, with other goals.

Are you involved in any other bands or projects ?

I am also involved in the artistic production of a new italian prog band called GRAN TURISMO VELOCE. They will release the first album next year on Lizard Records. They are great!

What is your plans for the rest of this year and next year ?

Raven Sad is plannig some gigs in Italy. Now we have a lot of new material and we think we publish the new album as a real band somewhere in 2011. I hope you will listen to it and you will like it! It will be more prog than my other albums!

To wrap up this interview, is there anything you want to add to this interview ?

Just to let you know the ones involved in Raven Sad today:

Samuele Santanna (that's me) on voice and guitars, Fabrizio Trinci on synth and keys, Leonardo Barontini on bass and Simone Borsi on drums.
Thanks to you all in Progarchives! You Rock!
Thank you to Samuel for this interview