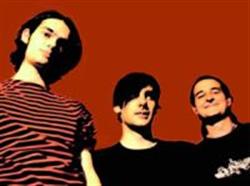 Psicotropia means "mental place". The musical creations of Pablo Tato, Jaime Mariscal and Juan Llull from Madrid, Spain intend to take the listener to an ambient as intense as artistic by treating the music in a complex manner based in the mixture of both rhythmic and melodic modern arrangements like jazz scales, improvisation and the use of theater-like, ambiental, esthetical stage presentation.

This sounds great to me. I contacted Pablo for the Psicotropia story. 
-------------------------------------------------------
Your biography has been covered in your ProgArchives profile so let's bypass the biography details. But why did you choose that name and which bands were you influenced by?
Psicotropia means mental place. When we founded the band, we were looking for a name which wasn't particularly Spanish or English, and which represent the idea of our music having the same effect as psychotropic drugs, but without using them. We put the band together as a King Crimson covers project (Starless was our first goal), but really soon our own ideas started to flow and we decided to start composing and playing our original songs as well.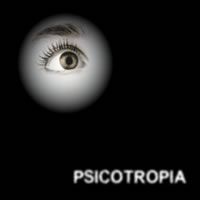 Please tell us more about your first album Psicotropia from 2003
We recorded our first album in our rehearsal room, and in the beginning it was just meant to be a demo for recording the compositions we did in our first two or three years as a band. After it was done, Juan José Salas from Luna Negra listened to it and offered us to release it as a proper album. We happily agreed and since then, we have been releasing our records with the distribution of Luna Negra. Psicotropia was massively influenced by King Crimson and different bands from the prog 70s, such as Yes, Jethro Tull, Genesis, Zappa... we counted with many guests for the recording, as Nacho Cuevas, who sang all the tracks (mostly in Spanish) and played flute, Iván Caramés, who played cello... We still play some of the tracks in our gigs, especially the paranoid and quite symphonic Oigo Voces.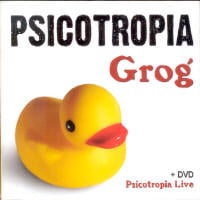 Please tell us more about your second album Grog from 2005
Grog was our second release, recorded in 2004 in a scary and abandoned house in the countryside near Salamanca. This time, we counted with Koke Díez and Mikel Eceiza (who also took care of the mixing and mastering) for the production of the album, and clearly the sound is much better and tighter than the first album. I think this second album represent our influences from this years, which were much modern and included metal/experimental bands as Tool, Mr.Bunge, The Mars Volta, Muse... The sound and composition of Grog are much closer to a stronger and harder music, and takes advantage of the weird structures of bizarre music. We released the album with Luna Negra again and with the Spanish label Psycofonia Records, and we included the DVD Psicotropia Live, half hour of our music played live in a gig in Madrid.
What were you up to during the five years between Grog and Psicotropia3?
Composing new material and playing alive, mainly! We are all full time workers and it's hard to find enough time for our music, which requires months of rehearsals and decisions until we finish every song. During this years we played dozens of gigs in Spain and we visited great prog festivals, such as Minnuendö Festival (Spain), ProgDay (USA), Crescendo and ProgSud (France), etc.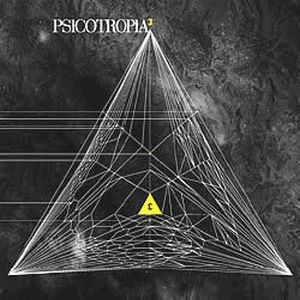 Please tell us more about your third album Psicotropia3 from 2010
Psicotropia3 is our third album and it has been released with Luna Negra and Nooirax Producciones (for its distribution in Spain). It was recorded during the year 2009 and we did it again with the producer Mikel Eceiza, which had amazing ideas for sounds and experimentation with microphones, etc. I think this is probably our most personal album, in which we keep mixing loads of different influences, but the overall sound is much more authentic and not only "prog" or "metal"... the music is more relaxed than our previous Grog and all the lyrics are in Spanish. We counted with string arrangements, and the collaboration in keyboards of Carlos and Adriana Plaza from Kotebel. The amazing design was made of Estudio Krauss and it represents the mathematic character of the album. The third album of the trio has a triangle in the cover and everything makes a reference to this number.
How is the creative process in Psicotropia from coming up with a theme/riff/idea to you get it down onto an album?
Normally, it is Jaime or I who compose the main riffs and structures of the songs before taking them into the rehearsal room. Sometimes they are just isolated riffs and other times the songs are mostly finished. Anyway, we always try them and change loads of things while playing the songs together until we are all happy with them. The lyrics, which I take care of, normally are the last step in the composition process, when all the music is done.
Just to give those of us who are unknown with your music a bit of a reference point or two: How would you describe your music?
It's rock music sing in Spanish, with a huge influence of the progressive rock bands of the 70s, with King Crimson as our favorite band, but that also takes references from different styles of music, such as metal, experimental, classical and even jazz. Our music tries to be a challenge for the musician and the listener, avoiding the commercial cliches and structures, for representing our particular way of creating music.
How is your gigs situation in Spain? Is there any plans or wishes to play gigs or festivals outside Spain?
We have been already playing in festivals in Mexico, USA, France, etc. and every single time we had amazing experiences. In Spain, it is really complicated to survive being a progressive band. Basically, there's no any support from the media, industry, etc. so every band in this style has to use its own ways to keep alive. We have been self-promoting, self-supporting and self-everything our own band during the last 11 years. Surprisingly, and despite these difficulties, there is a huge underground scene in Spain in the latest years, with amazing bands trying to make a different and great music for themselves.
Are you involved in any other bands or projects?
I play guitar in the avant-garde metal band Tinnitia, and we are currently preparing the recording of our first LP, probably for 2011.
What are your plans for the rest of this year and next year?
I am currently living in London and Jaime and Juan are in Spain, so we are focused now on the promotion of the new record via internet, but we are already thinking on start booking gigs and festivals for next year. We'll do our best!
To wrap up this interview, is there anything you want to add to this interview?
Anyone interested on Psicotropia's music can visit www.myspace.com/psicotropia or order our latest album via Luna Negra (America) Musea Records (Europe, Japan) or Nooirax Producciones (Spain).
Thank you very much for the interview and stay Grog!!!
Thank you to Pablo for this interview