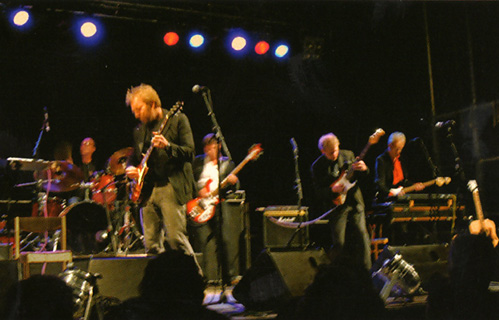 Ragnarök is not to be confused with any other units with the same name.
Ragnarök managed four albums on Silence Record in the early 90's and a new album in 2008. They are a typical example of atmospheric and melancholic prog like only Sweden can produce them. Their first album is a real classic known as a minor classic among progheads and they will participate to another group (KUNG TUNG - much harder) before doing their second album where those influences from that group will leave a mark. It is reputed to be as good as their debut. The later albums listed here remain of a good standard. Among the non-listed albums is "Well"(91) and is rather new age and sometimes industrial - not much to do with the earlier works.

Peter Bryngelsson answered my questions. 
----------------------------------------------------------------------------------------------------------
Your biography has been covered in your ProgArchives profile so let's bypass the biography details. But why did you choose that name and which bands were you influenced by ?
It was a must to have a name. In the very beginning we actually had nearly the same name as Robert Plants first band ; Band of joy, but in Swedish . I think I was the one that saw Ragnarök in a dictionary.


Were Ragnarok ever a part of the leftist Swedish Progg scene around Michael Wiehe and MNW or did you stand outside that scene ?  What was/is your take on the conflict between MNW/the Progg scene and Stickan Andersson and ABBA which raged in the 1970s ?
We were certainly a part of the leftish movement and influenced by the idea that we could change the world through culture. In our hearts I think that we thought that everything was divided in black or whites, good or bad and according to that we were very hard on judging music aesthetically. For us Abba and Hoola Bandoola was equal in having bad aesthetics on music and we saw ourselves as being on the same side as King Crimson or Kebnekajse. I think we even thought that Genesis was wrong and Crimson was right .  
What was the whole ethos for your band ?
For us it was a struggle to find our own musical signature AND doing it as a group and not individually . We jammed a lot and tried to seek the path by mutual interests in music . We did not want it to be too skillful . We liked the lo-fi approach of some groups.



Over to your albums. Please tell us more about your first album Ragnarök from 1977
We arrived to the Decibel Studio with only a couple of tunes and tried to fill the album with things we came up with during the sessions. We could not find a proper drummer so our drummer mostly played on the cymbals as a music design and sometimes guitar so all the melodies was allowed to take the biggest place in the music . Suddenly we found a sort of very cool and relaxed way of playing we did not have before .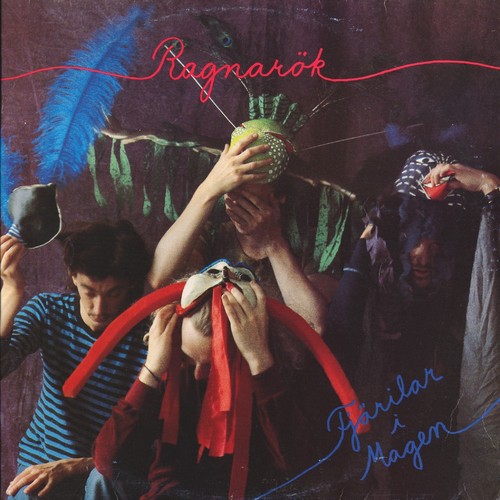 Please tell us more about your second album Fjärilar I Magen from 1980
Unfortunately the first band broke up shortly after the release of the album but a big dream came through when we established a colleboration with the group Älgarnas Trädgård . Dan Söderqvist and Kjell Karlgren became new members of Ragnarök as well as we became part of the synth-band Cosmic Overdose. Also Thomas Wiegert was now the drummer and for ever . The music started as a Theatre play music and we perfdormed it as that for a year . Dans wonderful guitar-playing was very influential and I played both guitar and bass . Henrik and Staffan left for studies in composing and architecture .  
The group toured for two years and then broke up and restarted again 1981 with me ,Thomas ,Kjell Karlgren ,Magnus Jarlbo and Peter Breife.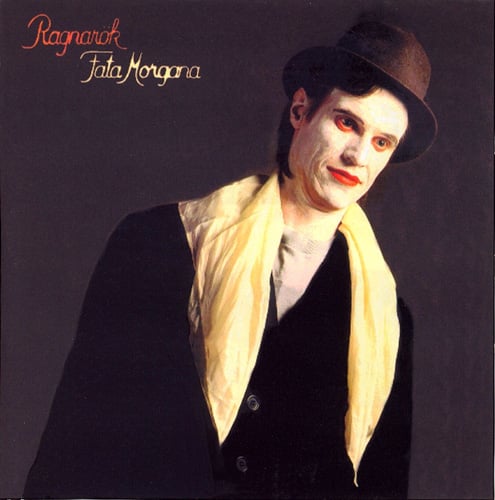 Please tell us more about your third album Fata Morgana from 1981

I wanted to have a new approach with horns and marimba. I was not totally satisfied but in the end I have to admit that it came out alright . Everything was changing in the music scene and so was our band . We began touring all over Europe ; Germany ,Norway ,Denmark , Yugoslavia ,France . The band changed members very quickly but Kjell ,me and Thomas stayed. 







Please tell us more about your fourth album 3 Signs from 1983

We were much into Talking Heads and tried to do a modern album with Guitar Synthesizers and Emulator . The singing was a new thing and was caused by our touring iun other countries .
I was very dissatisfied about the album and left the band 1983 together with Dan Jonsson and we formed a new band called Triangulus together with Hans Bruniusson ( Samla ) and Ove Karlsson ( Arbete och Fritid ) Actually on the first Triangulus it is Ragnarök who plays on half of the album .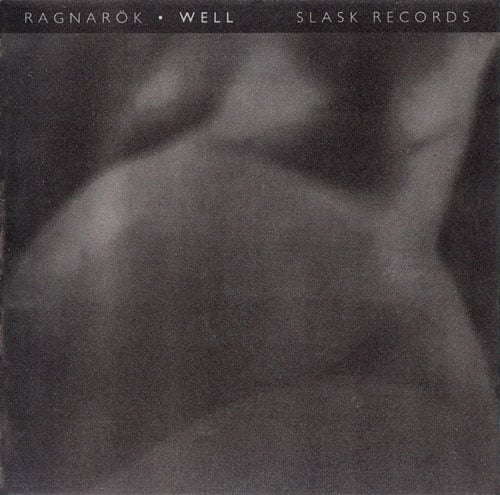 Please tell us more about your fifth album Well from 1991
I was not a part of this work . It is Thomas ,Kjell and a new member called Kent Ohlsson who created this album.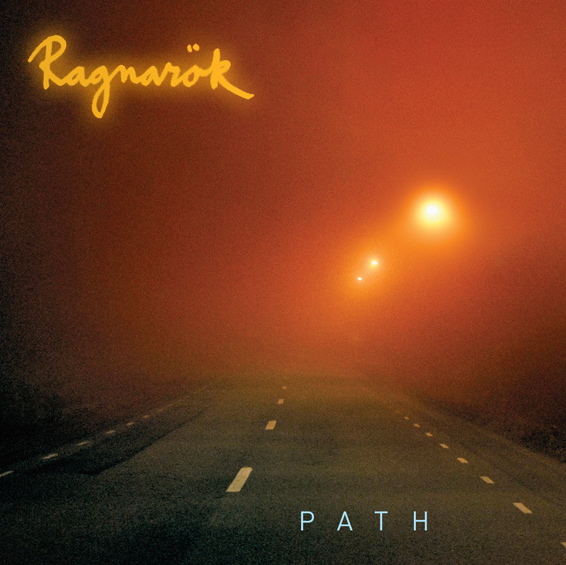 After a very long break, you returned again in 2008 with the album Path. Please tell us more about the comeback and this album.
2002 a fan contacted our web site for autographs and to make this I invited all the old members of the first group to a dinner to do this signing . Then we talked about a consert and after 8 succesful reunions we were contacted by a Swiss IT millionaire who said he could pay for a new album with the old band .

What is the latest update on your band and do you have any plans for any activities ?
We did a concert in May but are now very busy doing other composing projects .  
What was the creative process in Ragnarok from coming up with a theme/riff/idea 'till you got it down onto an album ?
Often someone comes up with a simple melody . It is very strange but we 5 have a unique sound that you can hear on both the first album and path and when we rehearse we very easily get in to that combined sound .

Just to give those of us who are unknown with your music a bit of a reference point or two: How would you describe your music ?
A bit melancholy ,pure and simple instrumental outstretched jam -oriented proggmusic

How is the availability of your first albums and what is your experience with the music industry and the new internet music scene ?

I love the internet contact way and our website created the new interest for our music

Are any of the Ragnarök members involved in any other bands or projects ?  
Henrik is a classical composer , I do a lot of theater and film-music ,Peder do Theater music, Staffan is an architect and Thomas is a drum-teacher and session musician  
To wrap up this interview, is there anything you want to add to this interview ?
No not really . Only that for more info; go to
our website
Thank you to Peter for this interview