UK act Ex-Wise Heads was formed after a chance encounter between former Henry Cow member Geoff Leigh and Porcupine Tree bassist Colin Edwin in 1997. A need and urge for performing live saw the addition of percussionist Julian Franks to the line-up, and following various concerts the trio made their first demo Everything Is Hear in 1998. Franks quit the band not long after, and was replaced by Vincent Salzfaas. This revised line-up hit the studio to record the debut album No Grey Matter, which surfaced in 2000.
The rest is history. I got in touch with Colin for exactly this story.
Firstly, Geoff Leigh left Henry Cow some years before we met and had played in many different bands since leaving, and as far as I know, I am not an ex-Porcupine Tree member either!
Basically Ex-Wise Heads came out of our shared interest in North African gnawa trance music, rather than any particular frustration. I had spent a few months travelling around Morocco, and had come home with a guimbri, kind of like a Moroccan bass instrument, which I really didn't have a clue about, but I'd heard some of the music and really got into it.
I'd taken the guimbri into a specialist ethnic instrument shop in Brighton where I was living at the time to get it fitted with tuning pegs, as the English climate made the strings almost impossible to tune.
Amazingly, the owner of the shop knew all about the instrument, and put Geoff Leigh in touch with me as he thought Geoff would be interested in meeting me.
Geoff had spent time playing with North African musicians, and once we got together, he was able to teach me tunes he'd learnt from them, which really helped. That was a starting point for us working on our own ideas together and improvising a lot, which led to the us forming the band. I am happy to do anything different which stretches me musically, and working with Geoff has always been interesting, satisfying and of course something completely different from Porcupine Tree. I get to play some different instruments (double bass, guimbri etc) and also work in a different musical context, sometimes incorporating non-western musical elements, like odd times (although, there's quite a bit of that in PT!) or unusual scales and modes, which of course feeds back into other things I might do and gives me a broader palate and more experience to draw from in the future.
I always look to do things that are new for me, and working with Geoff brings out completely different aspects of my musical personality.
Who were your musical inspirations?

We both still love the album ""Gift of the Gnawa" by Hassan Hakmoun and Adam Rudolph.
We have a shared love of Don Cherry, Sun Ra, Gnawa music, Dub, Roland Kirk and music from Africa, India and the Middle East.

Please give me your (long or brief) thoughts and lowdowns on......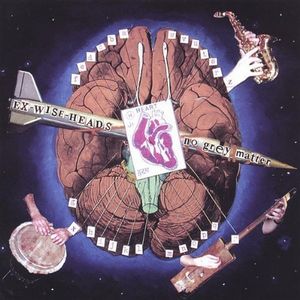 No Grey Matter from 2000
"No Grey Matter" was recorded live with no overdubs at Vincent Salzfaas (percussionist's) place over the course of about 6 months, in between various gigs to develop the material and a lot of jamming and playing together. Some of the material Geoff and I had played together for a couple of years, first as a duo, and then as a three piece with a different percussionist. 
 "Song for Jalil" is a real highlight, we always felt that whenever we played that tune in front of an audience, that was the point at which people "got it" and the gig became charged in some way.
To me the album sounds quite raw now, but I was very happy with it at the time, I think it's original, spontaneous and also quite refreshing!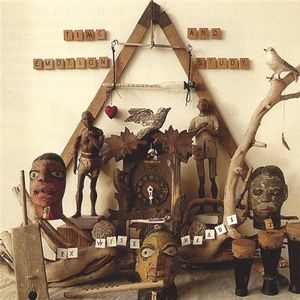 Time and Emotion Study from 2003

Time and Emotion Study is a bit more composed than "No Grey Matter" and we also had the talents of (Steeleye Span) violinist Peter Knight, a fantastic musician. We all watched him perform a solo spot at a Trevor Watts concert and were spellbound by his performance, so we asked him to come and guest with us. For me it's a much stronger album than No Grey Matter, with better tunes,  a better more interesting array of sounds and better performances, although there are some fans of ours who preferred the more "live and real" first album.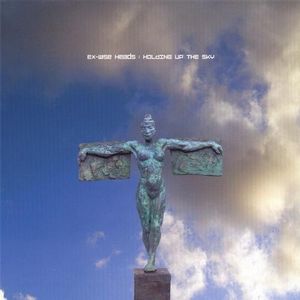 Holding up the Sky from 2006

This is a real departure from the previous material, as the band is now back to a duo with myself and Geoff, augmented by whoever we ask to guest with us, and also a very long way sonically from the other albums, as we incorporate technology, overdubs, samples and electronic elements, something Vincent Salzfaas was quite opposed to!
Whereas before the sound of the band previously was very much about a trio playing live, the recent albums have been more about using the studio, but hopefully still keeping the spontaneous atmospheres and Geoff's fierce and free flute and saxophone solos to the fore.
We also had the trumpet skills of my friend Ian Dixon, who really helped open up the sound especially on "Winter of Discontent" which is my favourite tune on the album.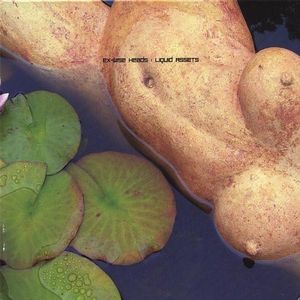 Liquid Assets from 2007
"Liquid Assets" is I think a more focussed collection of material in a similar vein as "Holding up the Sky" and also features guest guitarist Rajan Spolia, whose Indian influenced style fit amazingly well with the material. 
I went on to record Rajan's album "More Than Words", which came out earlier this year.
That was back in 2007. What is the latest update ?
Since then we have released a download only EP "Grounded"  via
Burning Shed
 (perhaps a good place for those unfamiliar with the band to start)  and also a limited edition vinyl for Dutch label Tonefloat called Celestial Disclosure, which is shortly being re-released on CD, with a bonus track, something I'm really pleased about, as I think it's the best thing Geoff and I have done together, and I'd obviously like to reach more people with it. We basically wrote the music with the intention of having one side per track of the vinyl, so we tried hard to create a "Sound Journey" on each side, two really immersive, long pieces that combine all the elements of Ex-Wise Heads. 
We are also, at the time of writing, in the closing stages of  another, as yet untitled Ex-Wise Heads album, arguing over track selection and artwork!
What is the lyrical topics on your albums and how is your creative process from coming up with a theme/riff/idea to you get it down onto an album ?
Apart from a wordless vocal style that Geoff used to experiment with on the early stuff, Ex-Wise Heads has always been instrumental.  We've changed our mode of writing together over the years, from doing everything live, to working in a piecemeal way on different compositions, but the root of it all is still improvisation, the germ of each generally track will start with us an idea that's come from one or the other of us improvising either alone or together.
Just to give those of us who are unknown with your band a bit of a reference point or two: How would you describe your music ?
Describing our music is something I'd rather leave to the journalists!
We were described once as an "Ambient, Rhythmic duo" which I like, I'm not so keen on descriptions such as "world music", "chill out" or anything that. A friend of mine said it reminded him strongly of Can's 'Ethno Forgery" pieces. I must admit, Im quite surprised at being interviewed by progarchives, wat we're doing is a million miles away from Yes or Genesis...but I guess fans of Gong, Krautrock etc might enjoy what we do

You are currently a studio project with Geoff and Colin being the band, helped by studio musicans. Is there any chance you will revert back to doing gigs ?
No plans for doing shows anytime soon, but I hope so, as I miss performing with Geoff, the gigs we have done in the past have all been memorable.
What is your experience with the music industry and the internet music scene ?
For us the internet is very, very helpful, as that's the way a lot of people have discovered what we're doing. We've had mixed results with traditional music industry things, as we don't fit an easy genre mould, which makes it hard to get exposure in the media, I also know that what we do is "like marmite" as in, generally people either love it or hate it, which is great, as we leave no-one indifferent! I remember somebody coming up to me at an early show saying "..explain to my girlfriend how great your music is..."  he loved it, and she hated it!
I can accept that Ex-Wise Heads is uncommercial, and not to everyone's taste, but to me it's always been about expression and discovery.
Is any of you two involved in any other bands or projects ?
I'm still very much a part of
Porcupine Tree
and I've also made and released a solo album last year (see
here
) Geoff has been busy playing with all sorts of people over the last few years: Faust, pianist Yumi Hara, Nurse with Wound, John Greaves and Chris Cutler and among many others.
What is your plans for the rest of this year and next year ?
As Porcupine Tree will be off the road for 2011, Geoff and I are planning to do some more work together, possibly more of a multimedia thing, we've met some interesting visual artists recently. I'm also going to be doing some collaborations, one with italian musician Eraldo Bernocchi and one with a female vocalist. Plus, I have a lot of solo material I want to work on and release in some form.