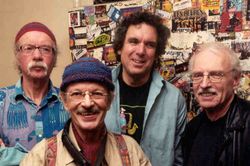 Soft Machine withered slowly away twenty years ago after some fantastic albums and some not so fantastic albums. Their best music have some passionate fans. I am an unashamed fan of their music myself.  
John Marshall was the drummer in Soft Machine from Fifth (half of this album) to the end of the band. After doing a lot of other projects, he and some other ex Soft Machine members took up baton again under the name Soft Works and later; Soft Machine Legacy. They have just released a new live album and more is to come from Soft Machine Legacy next year.  
This interview could easily have ended up as a book so I had to reign myself in. But I still hope this interview is an interesting read. 
~~~~~~~~~~~~~~~~~~~~~~~~~~~~~~~~~~~~~~~~~~~~~~~~~~~~~~~~~~~~~~~~~
Where do we start when it comes to a living legend. Your biography is both on
Wikipedia
and many other places so let us bypass that. But what made you take up jazz/fusion instead of going down the pop/rock route ?
Jazz was the music that really grabbed me while I was still at school and so that was the music I wanted to play. Pop music at that time was pretty uninteresting (there was no rock music as such then) and at first it never occurred to me to want to be involved with it. However as the British blues scene started to develop things became more interesting and eventually I joined Alexis Korner's Blues Inc. It was a very good band and Alexis always liked to use jazz musicians.  Later during the 60's the scope of jazz developed into free and rock influenced areas. I had been playing some rock stuff on commercial type gigs and studio work and found I enjoyed it; so the opportunity to combine my experience in all these areas was very attractive.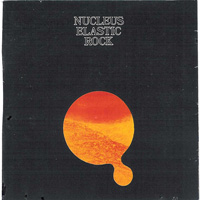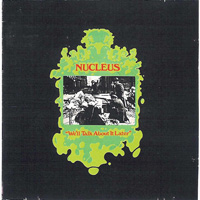 Let's go over to
Nucleus
. You were one of founding members. Please tell us more about Nucleus and your time there.
Ian Carr was looking for a new direction after his band with Don Rendell ended. Karl Jenkins and I had played together in Graham Collier's group where we were doing material in odd time signatures and with a straight eighth feel. He liked the direction we were going in and the way Karl wrote and so he got the band together, originally with Jeff Clyne,Chris Spedding  and Brian Smith. (The first line up was with Bernie Holland Ray Warleigh but that didn't work out)
The music was very strong and after winning first prize at the Montreux Jazz Festival we played at the Newport Jazz Fesival and the Village Gate in  New York. The idea was also to learn a few lessons from the rock scene in terms of organisation and presentation - we had our own pa for example; unknown then on the jazz scene. It wasn't easy though apart from a certain amount critcism for "going commercial"  it was quite difficult to get gigs.   I left Nucleus when Jack Bruce whom I'd worked with in the  Mike Gibbs orchestra and on whose albums, Songs For a Tailor and Harmony Row,  I'd played, asked me to join his  band. Ian and I remained very good friends and I rejoined the band for period in the 80's. I was very glad to have been able to play a couple of numbers with the current version of the band on the Memorial Concert at the Queen Elizabeth Hall for Ian earlier this year.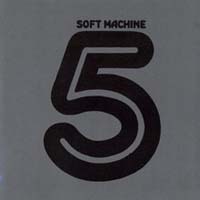 Robert Wyatt exited Soft Machine in well known circumstances and you entered what was loosely called a band. How was your time there and what is you views on each of the studio albums you recorded with Soft Machine ?
I joined half way through the fifth album. There had been a difference over musical policy between Elton Dean and Robert's replacement, Phil Howard, on the one side and Hugh Hopper and Mike Ratledge on the other: Elton and Phil wanting to go in a very free direction and Hugh and Mike wanting a more structured approach. The upshot was that Phil left and they asked me to join.
The philosophy of the band was similar to mine: the music should develop and reflect the personalities of the people involved. So that whenever there's a personnel change the music starts there. The history and traditions of the band will lie in the playing of the existing members. It doesn't have to be worked on in itself. Therefore each album will have a different character. At the time you just get on and try to make some music that sounds half reasonable. I don't really listen to albums I've made - they belong to the time they were made and my concern is for the present. Doubtless some of the music will be OK, some not so.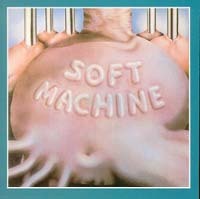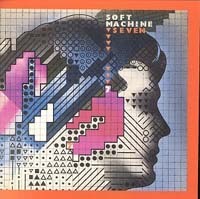 I don't know about the time before I joined but what I've read about the later period it seems pretty accurate. I think I supplied some of the factual stuff: tour dates etc. I didn't go into much of the dynamics of the band; so that part of it is not as comprehensive as Graham probably would have liked. He's done an impressive job, I think.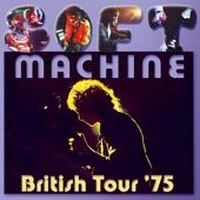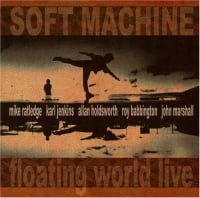 What is your view on the twenty plus live Soft Machine albums released after Soft Machine split up ?
Are there twenty ? - goodness.  I'm afraid I tend not to listen to albums once they're made. They are what they are: documents of the band live - maybe a bit rougher at the edges but a different kind of energy than the studio albums.

Over to
Soft Works
and the Abracadabra album released in 2003. What is your views on that album ?
Soft Works was the brainchild of the amazing Leonardo Pavkovic. His energy got what seemed at first to me to be a slightly unlikely project off the ground. I seem to remember that the album went pretty well despite the fact that the first time we got together was in the studio. We subsequently did some really good gigs in Japan where the music really came together. Perhaps there are recordings of those concerts around somewhere. I'm sure they'd be really interesting.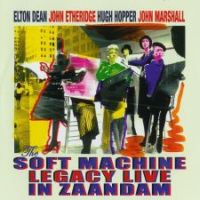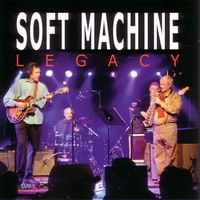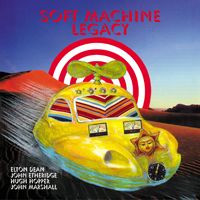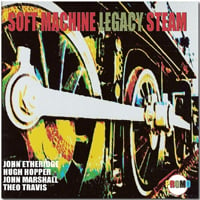 Soft Works developed into Soft Machine Legacy and your first album was a live album in 2005 called Live in Zaandam followed by another live album and DVD in 2006 called Live at the New Morning. The studio albums is Soft Machine Legacy and Steam. Please tell us more about these albums.
The Zaandam album was originally intended as a work-in-progress cd to be sold on gigs. However it was released and seemed to be well received.  Because of other commitments Allan had left and fortunately John Etheridge was able to join us (as he did in the 70's). We decided to change the name to SML to acknowledge this fact. The New Morning album presented an opportunity to record a cd and DVD in a favourite venue of Hugh's and Elton's.
Although the band likes to record live, studio recording gives more of an opportunity to concentrate on details of playing and sound and of course it's easier to use overdubs and loops. Even in the studio however we mostly do the tracks as a performance rather than assemble them bit by bit. There's a mixture of both approaches on the two studio albums, Soft Machine Legacy and Steam.
Steam was the first album for Theo Travis who had the difficult job of following in the footsteps of the late lamented Elton Dean. The band philosophy has always been for the music to change and reflect the styles and personality on any new member and Steam shows this in practice in that it shows Theo's strengths in his playing, writing and use of electronics.
Unfortunate, two of the original Soft Machine Legacy members has passed away. Elton Dean and Hugh Hopper is very much missed. What is your memories of these two great musicians ?
Yes, sadly we have lost Elton and Hugh. They were both highly individual, creative musicians and personalities. Their presence meant we had a special band: members who had been part of Soft Machine but not at the same time. So we had a group which was both new and old at the same time which wasn't interested in going over old ground. The current line-up reunites three of us who were together in the band at the same time plus a new member. So we still have elements of old and new, looking forward rather than backward.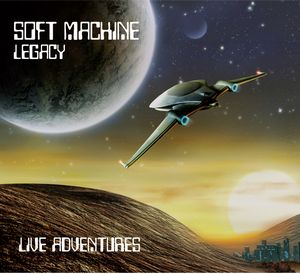 Soft Machine Legacy has just released a new live album called Live Adventures. Please tell us more about this album Live Adventures.
The album was recorded on two gigs in Austria and Germany during a tour last October and they reflect the mixture of old and new I mentioned above. We have included material by Karl Jenkins,  Mike Ratledge and Hugh as well as from the current members. History again has repeated itself in that Roy Babbington has replaced Hugh.
What is Soft Machine Legacy's plans for this year and next year ?
We are hoping to be touring in Italy in the new year and in other parts of Europe in Apri/May period.
We also want to do a studio album some time during the year.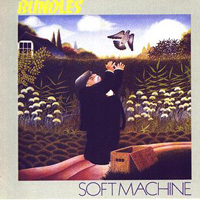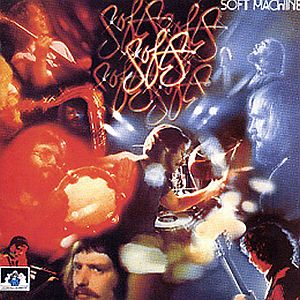 I am one of those who came to Soft Machine very late in life. Three years ago, to be more precise and I am now calling myself a Soft Machine fan. The interest in Soft Machine has also been fueled by the recent re-releases of the excellent Bundles and Softs.
What is your view on the almost cult like interest in Soft Machine among the new generations of music lovers and what do you think is the enduring appeal of Soft Machine ?
It is very gratifying that music we made quite a long time ago still seems to stand up and is  found to be interesting by a new generation. We always aspired to a high standard of playing and writing. I our only aim has been to make good music and maybe that contributes to its lasting appeal.
You have also done tens of other albums I have not touched upon here (we would have ended up with a book). But as a whole, which five albums you rate as the best ones you have been involved in ?
This is a bit difficult because, as I mentioned before I don't like to listen to them once they're made. It's also difficult because I mostly like particular tracks rather than whole albums but apart from the Soft Machine and Legacy albums I would choose
Michael Gibbs Mike Gibbs Orchestra
Nucleus Elastic Rock
Jack Bruce Harmony Row
Eberhard Weber's Colours  Silent Feet
John Surman Stranger than Fiction
Andersen/Tsabropoulos/Marshall Achirana
Andersen/Etheridge/Marshall   In House  
To wrap up this interview, is there anything you want to add to this interview ?
I'd just like to say that I've been very privileged to have played with so many fantastic musicians in many different contexts over a long time. I've been really lucky and I'm hoping to be able to continue to get away with it for a bit longer.
Thank you to John Marshall for this interview

Soft Machine Legacy's PA profile is
here
Soft Machine Legacy's homepage is
here
Nucleus PA profile is
here
Soft Machine's PA profile is
here
Soft Work's PA profile is
here
Please also note that there is many dozens of good Soft Machine videos on
Youtube
Check them out



Edited by toroddfuglesteg - October 01 2010 at 16:53