Life Line Project is a project in the true meaning of the word. It is build around one musician, Erik de Beer, either playing all instruments himself or contracting all the necessary vocalists or players according to the needs of the work in progress.

Life Line Project has just released a new album and I got in touch with Erik for the full story.
=======================================================
Your biography has been covered in your ProgArchives profile so let's bypass the biography details. But which bands were you influenced by and why did you choose that name ?
When I had finished my studies at the conservatory for music, I started to work as a guitar and keyboard teacher at a school for music. I also started projects for rock bands, organising rehearsal sessions, rock concerts and we even went to recording studios to make demo recordings. Some of these bands made it to radio broadcastings and one could even play abroad. All material for these bands was composed and arranged by me, but always considering the musical tastes of my pupils and not necessarily mine. I had to write songs that had little or nothing to do with symphonic rock, the musical style that I have always considered of vital importance to me.
Many of my pupils could start a musical career in their own style, but I still remained empty handed. So in 1988 I once more started to record symphonic rock compositions, playing all instruments myself as a sort of Life Line towards my musical roots. For the vocal parts I looked for the appropriate people and I worked with them in a project form, thus the name LIFE LINE PROJECT was born.
Composers who have been important for my musical development are Antonio Vivaldi and his fluent style of writing, Hector Berlioz and his inventiveness both in compositions and arranging, Arthur Honegger and Francis Poulenc for the sheer beauty of their compositions.
My preference for keyboard orientated symphonic rock was aroused by keyboard players like Jürgen Fritz (Triumvirat), Rick van der Linden (Trace) and of course Keith Emerson, although I always preferred bands who displayed a beautiful collective, both in band playing and compositions. A composition must never be enslaved by vain virtuosity. Virtuosity without a cause isn't what I'm looking for. If the beauty of a theme requires virtuosity, so be it. Therefore I have always admired albums like "Song Of The Marching Children" (Earth & Fire), "Le Petit Violon de Mr. Grégoire" (Mona Lisa) and "Storia di un Minuto" (P.F.M.). I think this sort of albums have determined my musical direction.
Please tell us more about your previous bands Brancard and Zoundworks.
After having played in a band that didn't practise that hard, I wanted something that was more challenging. When I met bass player Ruud Slakhorst in 1979, we decided to start a trio, consisting of keyboards/bass-vocals/drums. We did auditions for a drummer and with King van der Rassel the band was completed. I played on lots of keyboards, among which two Moog synthesizers, an ARP Pro-Soloist, a Kawai 100F, a huge Viscount drawbar organ, a Hohner electric piano, bass pedals and a Solina String Ensemble. In some pieces like "I Miss You More" I also played the classical guitar. Our music was a bit like U.K., but a bit more symphonic. Because of that more symphonic sound we had to look for a second keyboard player, so we could create a more massive sound on stage. Brancard never really brought what I hoped for and after having lived through several line up changes, I decided to quit myself in 1982. The band went on for another couple of years and they even recorded an official demo, containing five songs, of which I wrote one. In 1985 the other members decided to call it a day as well.
When I left Brancard, I started to record songs with a female singer, Ankie Jansen, under the name of ZOUNDWORKS. The music was, though very electronic, quite symphonic with a touch of New Wave caused by the sometimes Nina Hagen like talents of Ankie (she had a classical trained voice but later on finished her studies at the conservatory for rock & jazz music). After Ankie's departure I still made an instrumental demo under the name of Zoundworks, called "Without Tears" on which more jazz-rock influences were notable.
Then I started to work as a fulltime teacher at the Rotterdam School for Music and for a couple of years I couldn't find the time to make symphonic rock (until 1988).
Please also tell us more about Tempesta Consort
My working with Life Line Project is divided in two parts, from 1988 to 1995 and from 2003 up to the present time. In between I worked for eight years with a baroque orchestra, I formed in 1996. Our purpose was to record and perform principally unknown or lesser known compositions by forgotten masters of the baroque, although we also did lots of recordings of never performed pieces by Antonio Vivaldi. Afterwards I wrote articles on their possible authenticity, or I proved them to be forgeries. Most of the compositions we worked on, don't exist in print, so you have to work from 18th century manuscripts, transcribing them to modern notation. Sometimes early prints could be found.
The basso continuo parts (the accompanying harpsichord parts) had to be formed over a figured bass line. The difficulty was, that you couldn't just listen to other people playing the same piece, in order to get an idea of how it would sound. You just had to imagine how it would sound, only by looking at the scores. Of course I had been trained to do so, but still I learned a lot of making this manuscripts audible and of making harpsichord parts for other people's compositions. Most of these manuscripts were provided by musea and by university libraries.
With the orchestra, which consisted in its largest form of 29 players, we played as much as possible on authentic instruments. I for example used a copy of a 1635 chitarrone, a 1761 baroque guitar and a lute. My wife Elsa played a transverse flute made after a 1720 model, while Dineke, also a member of the present time Life Line Project line up, played on several 18th century oboes, like the oboe d'amore.
With the Tempesta Consort we made over sixty cd's and apart from baroque music we also recorded several cd's containing renaissance dance music and even some with music by 20th century modern composers.
Working with the Tempesta Consort I have learned a lot of new things. Working in recording sessions and on stage with an orchestra requires a different approach than working with a rock group. Furthermore my musical insight developed a lot in these years. But the call of symphonic rock became stronger and stronger and so in 2003 I picked up the progressive thread again. For my new projects I could call upon lots of well-trained baroque musicians as well.
Am I right to say that Life Line Project is a studio project which includes you and hired in musicians or is Life Line Project a band ?
Life Line Project is mainly a studio project, although in particular during the nineties we did lots of concerts with several live formations (Beyond Time contains some of the live recordings of that time). Most concerts were done with my first singer Anja Dirkzwager. We still have to try to refurbish some of the video stuff made in that period.
During the first period I played all instruments myself, with only singers participating in the project. The last album in that line was "Time Out" with singer Marion Stroetinga.
Since 2003 I have always recorded with a complete band. After having worked with an orchestra I felt the need of working with a complete band, because that way your music gets more alive and you have a constant feedback with the other musicians. The present line up could well perform at concerts if it weren't for me getting ill in 2006, making touring more difficult. I try to push the other band members to compose as well. Up to now only guitarist Jason has delivered five excellent compositions.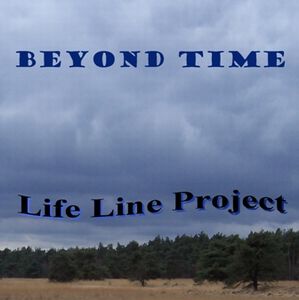 Let's go straight to the first album. Please tell us more about Beyond Time from 1994
Chronology in our albums has always been a bit difficult. Recorded in 1994, Beyond Time is the oldest album to be officially released, but it is actually the sixth album we produced after "Life Line" (1988), "Deadline" (1989), "Headlines" (1990), "Journey To The Heart Of Your Mind" (1990), "Duplo" (1991) and "The Final Word" (1993). All these albums didn't surpass the demo-stadium, although most of them have been reviewed in several progrock magazines, The Journey and Duplo being the most successful ones. Duplo even sold hundreds of cassette copies.
Beyond Time is the first completely instrumental album. When I started it I wanted to make the most symphonic album ever and in fact it became my most "old school" symphonic rock-album with practically no interferences from other musical styles, some of the compositions already made in 1976. The album was recorded on eight analogue tracks, so I had to do several in-between-mixes to maintain enough recording space. For the official release I added two well succeeded live recordings of the same year, played with one of the many changing line ups of that time.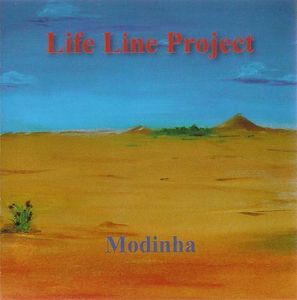 Please tell us more about your second album Modinha from 2008
When put properly Modinha is our second latest album, being recorded after The Finnishing Touch. I was learning Portuguese at that time and I was heavily influenced by the beauty of "Mar Morto", a book by Brazilian author Jorge Amado. In that book a blind negro is constantly singing a haunting Modinha (a melancholic song) and in my head a melody was forming every time I read that book and that theme became the actual main theme of the completely instrumental Modinha album. This theme is returning in different forms in several compositions of the album. The first version on the album is exactly the version I heard in my head when reading the book. The theme returns in different styles, ranging from jazz to classic to symphonic and even to metal and folk in the final version.
The album is saturated with Moog solo's and the biting guitar leads by Jason, the oboe and flute maintaining the feeling of sadness put by the main theme. Modinha is one of the albums I enjoyed most when recording and rehearsing it. It felt really good playing the piano solo in the jazz intermezzo and it gave me a true kick playing the Moog solo's in Keeper of the Keys, a song dedicated to Bob Moog.
Modinha was the first album to be officially released and thanks to the way it was received in particular by ProgArchives it could become a starting point for a line of (up to now five) albums.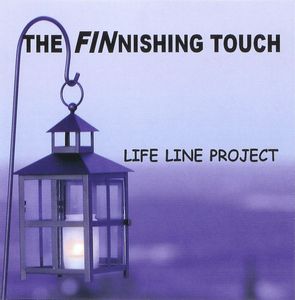 Please tell us more about your third album The Finnishing Touch from 2009
The Finnishing Touch, in chronology the third official release, is the most jazz-rock orientated album. The actual line up with bass player Iris Sagan and guitarists Jason Eekhout and Jody van der Gijze had just been formed. After the recording of the epic album "The KING", during which I thought I would die of a terminal disease, I strongly felt the need for a change in our musical direction.
Like on Modinha, I used a central theme, this time an anonymous Finnish folksong, which evolutes throughout the album from classic to jazz to symphonic to metal. Apart from the jazz-rock influenced pieces in which in particular guitarist Jason displays his skills, the album contains new versions of some of the compositions of the Brancard and the Zoundworks periods, the Brancard compositions being the most symphonic pieces on the album.
Thanks to the beautiful cover by Helen van der Weck and the nomination for Progawards "The Finnishing Touch" was very well received in all magazines and on most Progrock sites. In musical respect the album was really a step forward.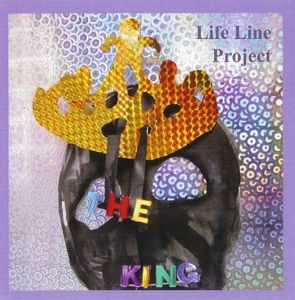 Please tell us more about your fourth album The King from 2009
The history of The King is the most dramatic of my musical history. Originally conceived in 1978 and played with my first band J.S. Quasar, it has lived through lots of changes in which it grew steadily. The second version was made in 1983 with Zoundworks. In 1990, recorded on "Headlines", The King already reached 23 minutes.
After having made new recordings of "The Journey" (2004) and "Duplo" (2005), I wanted to make the definite version of the King. I thought I had only months to live left, because medics diagnosed I had a fully disseminated cancer and I wanted The King to be my musical testament. Most of the other band members knowing of my disease, recording "The King" was at times very emotional. In between recordings I still had to be operated, or I had to undergo exhausting medical tests.
The story of The King is a condemnation of all abuse of religion and democracy to establish a totalitarian government. I completed the up to then fragmentary story line and I used the music to underline the lyrics, I used for example a gospel like tune to symbolise the madness of religious fanaticism. A renaissance-like dance is used as an example for culture, disdained by the dictator to be. Art and culture being driving forces behind individuality, are things a dictator cannot tolerate.
Like on "The Journey" and on "Duplo" the vocals are provided by the more folk orientated voice of Maruschka Kartosonto and the more aggressive way of singing by Peter van der Stel personifying the King. In arrangements The King is the most elaborate album, using a wide ranged woodwind section with lots of recorders, flute, oboe, clarinets and bassoon. The album is extremely symphonic, containing only some folk elements. In the arrangements I could use everything I learned working with the Tempesta Consort. In spots also instruments like the chitarrones, the baroque guitar and the lute can be heard.
When we had finished recording "Is This The End", of which I was convinced it was to be my last song, the doctors changed their diagnosis into sarcoïdose, another disseminated disease of the lymphatic system. Of course we were all happy with the new diagnosis, but with death having been so close this required a complete new attitude to life. My wife got into a severe depression after stress suffered during what we both thought my last months and I couldn't put myself to doing anything with the recordings. Finally I started working with a new band on what would become "The Finnishing Touch" and finally after three years in which I was encouraged by internet critics Massimo Salari and Carlos Vaz, I made a definite mix down and mastering of the King and we published it. The album was very well received and up to now it is our best selling album.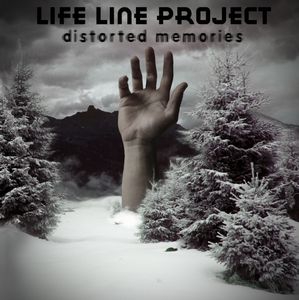 Please tell us more about your brand new album Distorted Memories
To me Distorted Memories has become the ideal synthesis of the symphonic sound of the older Life Line Project and the more modern jazz-rock and metal based sound of the later albums. I think it has once more become a very symphonic album with elaborated melodic themes alternated with the necessary tempo changes and more complicated solo's. After two completely instrumental albums there are again three songs with vocals, once more provided by the gentle voice of Maruschka. In fact, I don't think our music would be suited for too pushy vocals, because the music itself is already very extensive, so I think the modest simplicity of Maruschka's voice is ideal for our music. Another new feature on this album is the participation of one of the violin soloists of the Tempesta Consort, Josine Fraay, who is playing a terrific virtuoso electric violin in some of the songs.
I think that Distorted Memories is our best succeeded album up to now, although it is not up to me to judge that. We all enjoyed a lot rehearsing and recording this album and I think you should be able to hear it in the music.
The pieces on Distorted Memories are more elaborate than on the previous two albums with the ten minutes lasting "Life Line Suite 2010" and the over 13 minutes lasting "The Final Word". The band playing and the band sound have improved very much. I have finally my long desired Mini-Moog and added to the Moog Little Phatty I can now create exactly the sounds that I want to. The keyboard sounds on the album are very vintage again and give the album a seventies' touch.
How is your creative processes from coming up with a theme/riff/idea to you got it down onto an album ?
When I have an idea for a composition I don't immediately start playing on an instrument. I wait until the piece has matured in my head and is completed in all its themes and arrangements. I then write it down and start practising it, like I would be practising someone else's composition. When during band rehearsing it appears that some parts need small changes, I will make the necessary adaptations. The same goes for Jason. He started as one of my guitar pupils when he was only 12 years old, but now he is learning to make complete arrangements. All Jason compositions exist in scores and parts as well. Only the improvising solo's over riffs are left up to the player. Some of them are even played spontaneously in one take.
The actual recording of the music is done in two separate stages. We first record the drums and the basic keyboards and guitar riffs on a mobile eight track digital recording set. Then we transfer these recordings to a 24 track stand alone digital recorder and we start recording the lead parts, the woodwinds, the vocals and occasional extra's like a tambourine or a triangle. Then the mix down follows and finally we transfer it to cd. All our studio equipment is hardware, we don't use any digital editing devices.
Just to give those of us who are unknown with your music a bit of a reference point or two: How would you describe your music ?
Our departing point is still the sound of the seventies, being the time in which I started my career in symphonic rock. We try to fill our compositions with beautiful symphonic themes and even our improvised solos have to lead to solid themes. I will always try to make my music sound warm-blooded by making the arrangements as complete as possible. We don't use much vocal parts in our music, because the "story" is most of the time told by the music itself. Therefore most vocal parts are kept uncomplicated, although we often make use of harmony vocals. I think I am right if I call I music extremely melodic.
What is your experience with the music industry and the new internet music scene ?
Up to now we have made the complete productions ourselves, sending the master cd's and the booklet designs to a factory. Fortunately we have several companies, helping us distributing the cd's, because else wise it would be impossible to get our music distributed over the world. Without companies like Musea France, the Swedish Record Heaven, the Japanese Garden Shed and the incredible support of people like Greg Walker from Synphonic it would be impossible to reach a wider public. Most of these companies are managed by progrock lovers or sometimes even by persons who have been playing themselves.
Of course the internet has been one of the main reasons for the demise of lots of record companies, cd-shops and bands, still the net has proved its value as a source of information on all sorts of music, making it easier getting to know new bands. Sites like "Progarchives" and the French "Music Waves" are compensating for the damage caused by illegal downloading, by providing often lesser known bands with a platform to present themselves to a wide and relevant audience. In fact, to be honest, if it weren't for people like Iván Melgar-Morey and Moris Mateljan from Progarchives I wouldn't know where we would be today. It may even be so, that lesser known bands get a more equal chance on the internet. Likewise there are many other sites offering a stage for new bands and they often cooperate in an effective way, as can be seen for example with the Progawards. The last past months I have met a lot of people who use the Progarchives as a reference book that reads like an encyclopaedia.
What is your plans for the rest of this year and next year ?
We have just finished recording a 1991 song with our first singer Anja Dirkzwager. It had been 16 years since we last worked together. In the coming months we are planning to put the song on our internet site.
We always use the sales profits to finance new albums. Unfortunately our 24 track recorder broke down two weeks ago, so that meant a severe loss. Naturally I bought a new one, but then you realize that working with hardware equipment is far more expensive than making computer productions.
All the same I hope to be able to re-edit a 1995 album "Time Out", recorded with singer Marion Stroetinga and containing a 23 minutes lasting instrumental track "Behind The Curtain Of Your Mind" that was already listened to intensively on our myspace.
If all goes well we hope to produce a new album in the course of 2011 with the current line up.
To wrap up this interview, is there anything you want to add to this interview ?
If possible I would like to thank all at Progarchives for their incredible support and I would like to thank all our fans from all over the world for supporting us, because without them it would have been impossible to produce five albums in such a short period.

ACTUAL BAND LINE UP:
Maruschka Kartosonto – lead & harmony vocals
Elsa de Beer – flutes
Dineke Visser – oboe
Josine Fraaij – electric & acoustic violins
Jody van der Gijze – classical & electric guitars & harmony vocals
Jason Eekhout – electric & acoustic guitars
Erik de Beer – electric & grand piano, organ, harpsichord, Moog & other synthesizers, guitars, chitarrones, lute, a lot of mandolins & harmony vocals
Iris Sagan – 4 & 5 string basses & harmony vocals
Ludo de Murlanos – drums & percussion, renaissance drum, tambourine, claves, cowbell & triangle.

Thank you to Erik for this interview

The Tempesta Consort homepage is
here