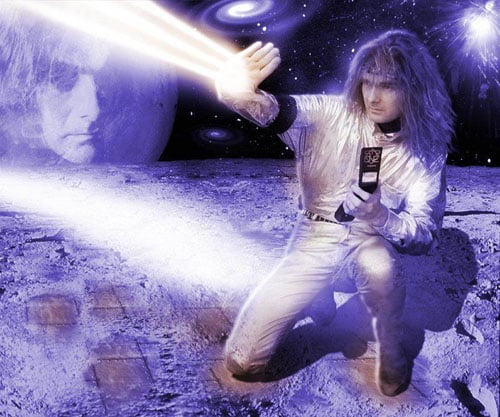 When Arjen Lucassen is not being a photo model for Prog Archives, he is the brain in projects like Ayreon, Ambeon, Guilt Machine........ and Star One. A very busy man in other words. But he took time out to answer my questions about the new Star One album Victims of the Modern Age.
-------------------------------------------------------------------------------------------------
Star One is one of your four main projects. Guilt Machine, Ayreon and Ambeon being the three other projects. What is the main difference between your four projects ?
Ayreon is my 'mother ship', it contains all the styles I like: prog, folk, metal, electronic, psychedelic, classic etc. But every now and then I feel like concentrating on just one of these styles. Obviously Star One highlights the metal aspect of Ayreon.
What is the main idea behind Star One ?
This Star One album is a reaction to the previous Guilt Machine album, which was an atmospheric and profound album. I really felt the urge of doing a straight-forward metal album based on guitar-riffs again, which automatically leads me to Star One.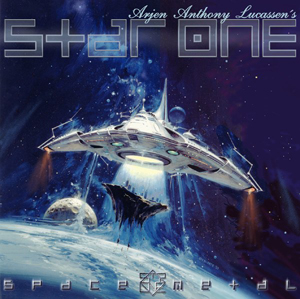 It has been 8 years between Space Metal and Victims of the Modern Age. Why this long break between these two albums ?
I hate repeating myself and I'm always looking for new challenges. There are so many different styles of music I want to explore, and so I do! I never really plan ahead, I always let my inspiration guide me. So there is no logic to be found here at all. 
Over to your new album which is out in some cold nights time (when these questions is being brewed together). What is the main differences between Space Metal and Victims of the Modern Age ?
Victims of the Modern Age is a darker and heavier album than Space Metal. It's also more down-to-Earth, that's why this time all the stories take place here on Earth. And although I really like the songs on Space Metal, I think Victims sounds a lot better, especially the guitar sound. It will still be recognizable as Star One though because of the great singers and instrumentalists.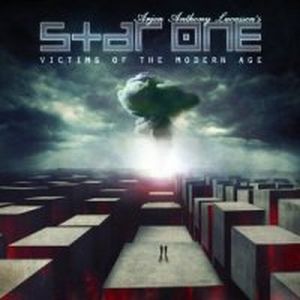 Please take us through a track by track presentation of Victims of the Modern Age.
'Down the Rabbit Hole' is the instrumental keyboard intro to the album, as 'Lift Off' was on the 1st album. Only this time we're not lifting off into space but we're descending down the dark rabbit hole!
'Digital Rain' is the first song I wrote for this album, and its unbridled heaviness quickly set the mood for the rest of the tracks. Highlights for me are Ed Warby's thundering drums and the big chorus, especially the four awesome vocalists singing a-cappella at the very end. That last scream of Russell Allen still scares the sh*t out of me! The inspiration for this song was the movie "The Matrix", and I think it clearly shows...an epic, dark and fast-paced track.
I spent weeks trying out loads of guitar amps, microphones and speakers to dial in my ultimate dream guitar sound. After all the songs for the album were already written, I spontaneously came up with the fat 7-string riff of 'Earth that Was'. Before I knew it, I had yet another song! The lyrics are based on the great TV show 'Firefly', a sci-fi series that unfortunately was canceled mid-season its first year.
'Victims of the Modern Age' is the atypical song on the album, and therefore based on the atypical and quite disturbing movie 'A Clockwork Orange'. It has somewhat of a Celtic or Eastern feel to it because of the recurring melody. Great soulful vocals by Russell Allen in the verses.
'Human See, Human Do' is the fast-paced double-kick song of the album that was inspired by great 70's rockers like Rainbow's 'Kill The King'. Besides the bluesy 70's feel this song also has some more modern touches and great solos by Joost van den Broek (synths) and Gary Wehrkamp (guitars). The lyrics are based on the late 60's movie 'Planet of the Apes' with Charlton Heston.
'24 Hours' is the most 'Ayreonish' and diverse progressive track on the album, with its soft atmospheric intro with emotional vocals by Damian Wilson and a synth-oriented instrumental middle part. The lyrics are based on the John Carpenter movie 'Escape from New York' with Kurt Russell.
'Cassandra Complex' is in my view the most commercial and catchy track on the album and features a great vocal duel between Russell Allen and Floor Jansen. In my opinion this song sort of has the feel of the track Intergalactic Space Crusaders of the first album. The lyrics are based on the Terry Gilliam movie '12 Monkeys' with Bruce Willis.
It's Alive, She's Alive, We're Alive starts off with a riffs that's, I must admit, inspired by Rammstein. But then it goes in a completely different, more melodic direction. The lyrics are based on the movie Children of Men.
'It all Ends Here' is the darkest and the longest song on the album, very slow and doomy. In the middle part I couldn't resist playing a little guitar solo myself, which automatically gives the part a little bit of a Pink Floyd feel. The lyrics are based on what's probably my favourite movie of all, Ridley Scott's Blade Runner.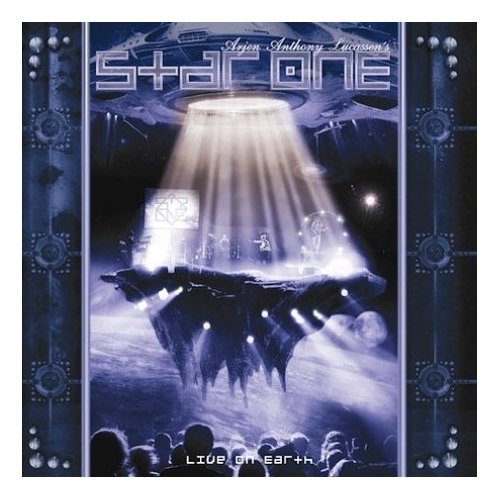 What is your plans for this and next year ?
I've been promising myself to do a solo album now for the last 10 years, and I think I finally will do it now! As a reaction to this Star One album it will not be a heavy album. I keep changing my mind about what direction I want it to go in, but we'll see!
Thank you to Arjen for this interview



Edited by toroddfuglesteg - October 15 2010 at 14:01