Tuvalu
are a Finnish band I just stumbled upon while browsing Prog Archives' 2010 top albums list. I was intrigued enough by the cover art work (I know, how shallow of me...) to listen to their
myspace
(word of advice: some douche put a comment on their page with horrible sounding music that starts playing automatically as the page loads, so be sure to scroll down to the comments and pause it).
Boy was I pleased and surprised to hear their music! A heavy, sharp sound with catchy tunes.
Here's their PA bio:
The Finnish group TUVALU was formed in 2003, and it?s members are from both cities of Tampere and Helsinki. Annina Antinranta sings, Antti Harmainen plays guitar and the rhythm section is built from Jussi Oskari?s bass guitar and Jussi Matikainen?s drums.
Their strong song writing approach has been strengthened with personal and artistic solutions in the detailed arrangements. Their own sound is quite personal mixture, not focusing directly to any predefined musical fence based on idealistic values. Production quality of the records is professional, but the music is not aimed to the domestic hit radio channels nor maximum sales. Instead they are focusing to artistic expression within heavy art rock concept, drawing elements from vivid array of influences, creating personal and interesting unique concept. Song lengths are extended in some cases, and some compositions from loose concepts by reprising and referring each other. If one would wish to compare their sound to some progressive rock band, maybe the heavy and ambient elements of KING CRIMSON?s post ?Thrak? albums and powerful rhythmic emphasis and sci-fi oriented sounds of RUSH records could be mentioned, also the operatic dramatics of some heavy metal groups and feeling of MARS VOLTA are present in their style. Heavy guitar tones and imaginative assaults of bass and drums weave a web of complex rhythmic labyrinths for the singer to explore. Both dark dystopic visions and burlesque romanticism are united in their aesthetical and thematic ventures. Lady singer?s imaginative and personal lyrics are sung in Finnish, so for global audience their lyrical ideas are probably lost, though not ruining the listening experience I dare to claim. The album titles fit to both their pessimistic style and group name (in English something like "Darkness Encircles Us!", "The Last Moments are Approaching!").
In time of writing this essay the group has released one EP and two studio albums, and their third long player has been announced to be released in 2010. Band is quite active concert giver in Finland, and their music would probably be interesting for fans of non-conventionally rhythmic heavy art rock with a lady singer (either appreciation or toleration of Finnish language is needed).
Eetu Pellonpää
Sources:
http://www.tuvalu.ws/
http://www.myspace.com/tuvaluofficial
This is their discography so far, 1 EP and 3 LP's:
Let me recommend in particular their last s/t album: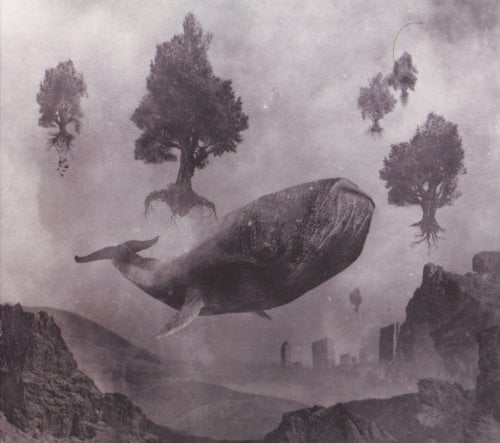 Read the review of my friend
Eetu
here
.
Their lineup:
Annina Antinranta -Vocals
Antti Harmainen - Guitar
Jussi Oskari - Bass
Jussi Matikainen - Drums
Here are videos of the band: