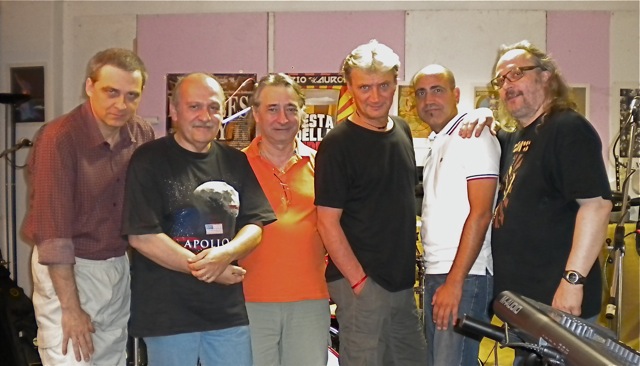 Alphataurus is one of those legendary RPI bands who are obscure in the annals of general progressive rock, but much appreciated by Italian prog fanatics who venture beyond the more well-known groups. Not much is known about the group from Milan who sprang on to the scene with a great album before vanishing in typical RPI fashion. A second album was partially recorded and later released by Mellow in the '90s as part of their archival projects......
........ And then the band reappeared again with some gigs and more activity. This interview with Pietro in Alphataurus explains what happened and what is happening now and in the future. 
-----------------------------------------------------------------------------------------------------------------
Your biography has been covered in your ProgArchives profile so let's bypass the biography details. But which bands were you influenced by and why did you choose that name ?

Alphataurus is the brightest star in the constellation of Taurus, Aldebaran. It is 65 light years away and we are, today, in the middle of our journey….well, really, you know how much appeal the galactic mystery of the stars or the universe may have on young boys. When Pietro' sister suggested that name, we adopted it immediately!!

Deep Purple, ELP and Gentle Giant are the bands that mainly influenced us, but we have to say that we regularly followed Jethro Tull, Genesis, Yes, Vanilla Fudge, Led Zeppelin and many others.
It's clear that not always they influenced us in our performances and it is better not to notice that influence. It means that you have been able to process all other styles in order to create your own.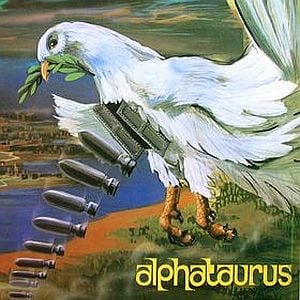 Let's go straight to the first album.. Please tell us more about Alphataurus from 1973

Our first album was born after a long trial period. We used all the time in searching different musical solutions that helped us to realize what you hear in our album. We were very often in our rehearsal room and for sure we have spent some weeks working and playing every day for 6/8 hours a day. At the end, we have spent a shorter time, in studio, to record our tracks and we had the opportunity to spend more time for overdubbing, for refining sounds and for mixing.
Just an example: in the track "Croma" all strings and brass that you hear are made using only ONE Minimoog and we think with a good result. Keep in mind that we used an 8 tracks, 1 inch tape machine!!! Unfortunately the first 2 inch, 16 tracks machines were really rare at that time.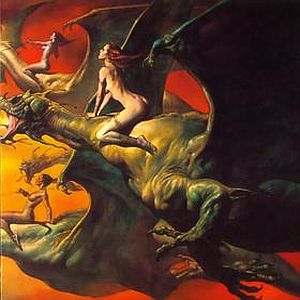 Please tell us more about your second album Dietro l'Uragano from 1973

Well, "Dietro l'uragano" is the live recording of our rehearsals made with an Akai stereo tape machine….and when they asked to us, after 20 years, to produce an album, the good Pietro has made a long job working on equalization and dynamics in order to reach a satisfactory result for issuing a CD. During the recording time, Guido and Michele were no more with the band even if they have participated to the creation of those selections.

Then you split up and the band members went to work with other bands. Why did you split up ?

We have disbanded only for very personal causes due to family reasons, in a way or another, for all of us. We took about 8 months to close that process and always we get on well with each other and we also had in the pipeline a lot of new selections. You can hear some of them in the second album "Dietro l'uragano". Today we are completing those songs and we will issue them very soon in their final edition.
What were the Alphataurus members doing in these years until you reformed again ?

Well, each of us has followed his own walk of life. Someone became sound engineer, someone became normal employee and at the same time carried on in playing music. Someone continued to do professional musician and someone made recording productions his main job. We need a full book to tell you all our stories….and some of them are really very personal matters.

You are now together again. Why did you reform the band again ? What is the line up today and what has happened to the ex Alphataurus members who are no longer active in your band?

The Energy comes from the will of playing still together and the challenge is trying to keep actual that word "progressive". The new line-up is:

Guido Wasserman – guitar, backing vocals
Giorgio Santandrea – Drums, percussions
Pietro Pellegrini – Hammond, Moog, Keys
Fabio Rigamonti – Bass, backing vocals
Andrea Guizzetti – Pianos, Synth, backing vocals
Claudio Falcone – Lead voice

The absence of the two original members (Alfonso and Michele) is due to the fact that they live many miles away from Milan (where we live) and we can't pretend to convince them to leave home, families and work for this new Alphataurus' dream.

What is your latest update and the plans for the rest of this year and next year ?

The last news is the Progvention 2010, the concert that will see Alphataurus again on stage after a lot of years. It will be held on 6th of November at Bloom in Mezzago (near Milan).
Our next project it's really only one: play together again!!!
For sure we have a "dream": a new record and, why not, a lot of concerts; the positive approval of people listening to you is really important for us and we are mainly looking for giving to everyone the same feeling we gave about 40 years ago!!
It's a dream, we are aware of that but, it's not a forbidden dream, we are following our journey and we will see….

Just to give those of us who are unknown with your music a bit of a reference point or two: How would you describe your music ?

Our personal definition for our music is…"Music". We know that it's an important statement but, you know, it is really difficult for us to make a different definition or to give a certain label to our own music. When you create a song you don't think about its style or label; we try to express our feeling of those moments and we try to transfer it to the audience, using our music. Normally our music is defined "progressive rock", in other words an evolution into traditions. But, can we define
it in that way after 40 years?
Recently someone, listening to our music for the first time, has said to us that it is still relevant; he gave to us a big joy!! But, is it really still relevant our music? We think that that statement is deeply a personal feeling. So, we leave to the listeners to judge the quality or the style of our songs.
We, from our side, have produced our best efforts in order to make that record in the best way possible.

Alphataurus is a very highly regarded band in our online community. What is your experience with the music industry and the new internet music scene ?

Thank you for your words, we are honoured.
Even if it has been very short, our experience with music industry has been very useful. Maybe Pietro can be more precise about that matter: he has worked for several years for a recording company and he knows many inner workings of music industry.
Music industry, for the very own definition of "industry", has very few common points with the human mind-set and it is too much business oriented. But, what's "business" in music? Today very few brains behind the operations understand which kind of "product" will like to the audience.
Many of them prefer to dictate "the product" using the power of advertising and media. Internet music is totally different: freedom of choice and quickness in information. Music in Internet will be the real future as soon as all copyright matters will be solved.

To wrap up this interview, is there anything you want to add to this interview ?

In conclusion it's better to remind again that 40 years are almost gone…..it is not a justification, it's the reality!! We are not pretending to be or to do things that we have made when we were 18 years old. We only want to transmit our joy in playing music we like and we want to share these moments with all folks that want to listen to our music and we hope that there will be many..
And we hope that all people who don't agree there will not be angry with us: we can't satisfy everybody!! Thank you from Alphataurus and see you soon!!

Thank you to Pietro & Alphataurus for this interview and their lovely music
Their PA profile is here and their homepage is here



Edited by toroddfuglesteg - November 03 2010 at 18:01