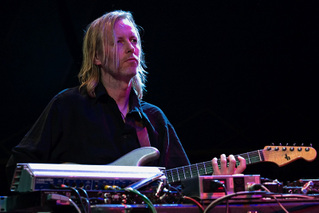 Eivind Aarset is one of Norway's highly appreciated contemporary guitarists, notable also as an electronic craftsman, an eclectic music composer and producer, He is faithfully integrated, from all sorts of various angles such as his main works, his intrinsic and conserved style, and several significant collaborations and connections, in the electronic/nu-jazz current.
While ambient or a sonic-explorative art describes in general lines Aarset's input, it is still mildly the surface of something growing from a substrata of influences and genre extracts, and flourishing into an improvised or exercised musically complex test. 
I got in touch with him for his story.
------------------------------------------------------------------------------------------------------
Your biography has been covered in your ProgArchives profile so let's bypass this. I guess you were too young for Club 7 and the jazz club at Sogn Studentby. But please tell us more about your background and your first meetings with your instrument, the guitar.
Actually I am so old, that I got in at the very end of the Club 7 era ( I finally received the musicians card at Club 7 two weeks before they shut down... )
My first meeting with the electric guitar were thru my older cousins, who both played guitar in local rock groups. They had posters of Johnny Winter, electric guitars,  and guitar parts lying around, smell of tube amps. It was a magic atmosphere. But the most important trigger for me to pick up the guitar, was when I bought a used copy of the live LP "Hendrix in the West".  it hit me really hard, and I still love that record. And the next years I consumed a lot of the stuff I guess most guitar players of my generation went thru, like Deep Purple, Led Zeppelin, Black Sabbath, Pink Floyd, Santana, Focus.... When I was about fifteen my brother brought home a live recording from Japan of Miles Davis. It was called Agartha and it had a huge impact on me, a really funky and at the same time psychedelic and raw.
You have the same type of background as Terje Rypdal in the sense that you arrived from the metal scene, which is our time's version of Terje Rypdal's background as a Shadows copycat band member. Please tell us more about these metal and rock bands you played in.
Growing uo I played in some different groups, in varying styles like jazzrock, funk and progrock. But my first real professional group was a hard rock group rather than metal I would say. Playing mostly original material inspired by bands like Thin Lizzy and AC/DC. The band was called Road (a band I remember well... I have all their albums - torodd) and my school mate Jørun Bøgeberg played bass and sung, Willy Bendiksen played drums, and Jon Berg played guitar. It was a great experience, first time I really played for an audience. Not only family and friends....

Why did you move over to the jazz and jazz rock scene and who were your musical inspirations ?
I consider myself mostly like a rock player with interest of jazz, improvisation and sounds, I have never been a real jazzplayer, in the sense that I can do things like Wes Montgomery or George Benson or that kind of stuff, even though I lhave the greatest respect for people who are good at this. For me it has never been like moving from rock to jazz. I have consumed a lot of music through out the years, and in those important teenage years; I checked out and was exposed to and liked  a lot of different music. I was into Police and Talking Heads at the same time as Van Halen, Earth Wind and Fire, Garbarek ,Stravinsky, Steely Dan and Pink Floyd. 
Career wise I had a lot of projects with jazz musicians, at the same time as my main source of income was session work.

Who were your musical inspirations and how would you describe your own guitar style ? Who would you compare yourself with ?


Musical inspiration. Jon Hassell, Jimi Hendrix, Miles Davis, Jeff Beck, Terje Rypdal, Erkan Ogur, Miles Davis, David Torn, Bill Frisell, Brian Eno, Daniel Lanois, Tricky, But most of all; the people I have worked with over the years who has generously shared their ideas and knowledge with me. And not at least given me challenges.
My guitar style is sound orientated, I like to think about sound in a sensual way, like something I can touch and shape with my hands. My sound is always changing during a performance, going from one place to another depending on the dynamics and my state of mind
Over to your albums. Please give me your (long or brief) thoughts and lowdowns on......





Électronique Noire from 1998
For me a very important album.  I don´t think I ever would have had the guts to do it if Bugge hadn´t half encouraged me into do it. I had a lot of sketches lying around, I found out that I already had a lot of material ready. It was a nerve wrecking experience to decide to front my own music, and I worked really hard on the album on very primitive equipment. And it was also a good thing that I got a commission to do music for the maijazz festival,  about the same time, which led to a good possibility to check out the material in a live settng.  I also included some of the live material on the record.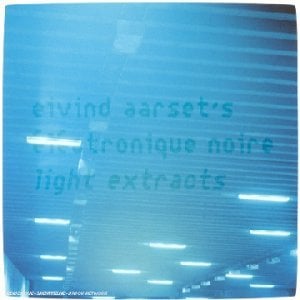 Light Extracts (Eivind Aarset's Électronique Noire) from 2001
When I recorded Electronique Noire, I didn´t have any regular band. Light Extracts was made after touring with new younger guys, Wetle Holte drums, Marius Reksjø bass, and Arve Furseth keyboard. We checked out some of the material live before going to studio. This was the first time I worked with Reidar Skår on my own project, he was  the engineer both on the recording and the mix. We spent a lot of time in the mix, and he did a fantastic job on the material.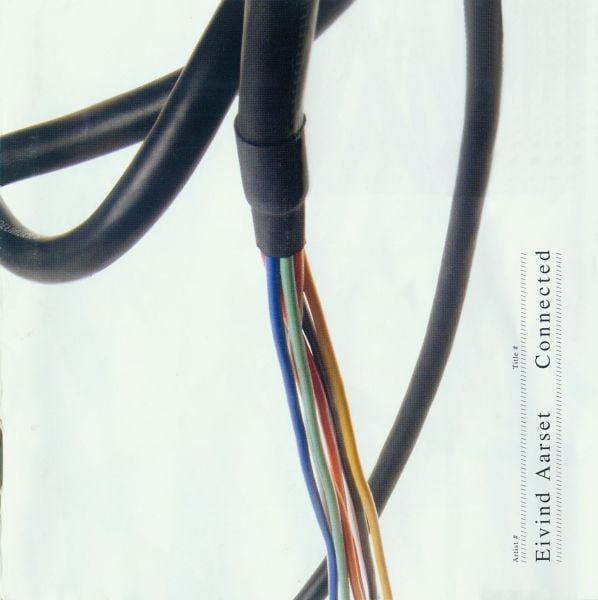 Connected from 2004
Two big changes from the previous albums, I worked much closer with Wetle, and he co wrote some of the material. I  also invited some other people to produce some tracks. The Punkt team, Jan Bang and Erik Honore´, produced "Family Pictures" 1 and 2. And Raymond Pellicer produced "Transmission." I really liked this, to get a insight on other peoples work methods. It was good for my development.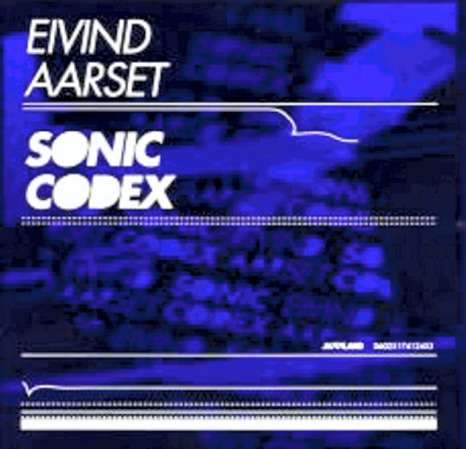 Sonic Codex from 2007
All in all I think this is the album I am most happy with. It is a path out of the electronika/nujazz world and moving slightly towards more free music and rock at the same time. Very proud of this one...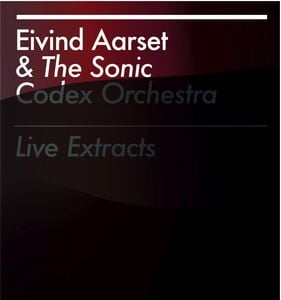 Live Extracts (with The Sonic Codex Orchestra) from 2010
Live Extracts came out of the need to present and make a documentation of how the band really sounds  when we play live. It was a challenge for me to keep my hands of the editing and rather present the tracks in full length versions. The only thing I did was on two tunes, Drøbak Saray and Still Changing, splice different versions. This worked surprisingly well. I am very proud to have such strong musicians in my band.
How is your creative process from coming up with a theme/riff/idea to you get it down onto an album ? How would you describe your music ?
You know I feel it is like a mystical point from just fooling around with an idea, and then suddenly realize that this is actually a tune, or at least something I want to have on a record. Often the basic idea comes very fast, this could be a small riff, a harmonic structure, a certain sound, or a melody. And then I can spend a lot of time refining this idea, and sometimes I go back to the initial idea again. I think the most important thing for me is that the music somehow connects with me emotionally, that it sort of trancends the technical aspect of music. (meaning chords, melody, sounds, patterns etc..) It has to have some other story.
I would descripe my music as triprocking scifijazz : )
You have worked with some of the greats in the Norwegian and the international jazz scene. Please tell us more about these cooperations and projects.


Here is a chronologic run through of my more jazzy projects from mid 80´s up till now.
Ab& Zu  featuring my wife ; Anne Marie, as vocalist, and italian/norwegian drum legend Paolo Vinaccia. It was an important play ground, and a beautiful place to check out different ideas. 
Bendik Hofseth:  former Steps Ahead saxophonist and a great composer, asked me to join his group and it was a challenge that changed a lot for me. He is a really strong musician and gave me a lot of space in his project.
Marilyn Mazur: former Miles Davis and Jan Garbarek percussionist, asked me (on Audun Kleive and Nils Petter Molvaers recommandation), to join her band Future Song in 92.  In this band I was introduced to a more spiritual approach to music and sounds than the projects I had been working with before. Big influence, and still is. I always look forward to the gigs I have with Marilyn
Arild Andersen:  one of the four "ECM fathers" of norwegian jazz (the other "fathers" being Jan Garbarek, Terje Rypdal, and Jon Christensen.) Their influence can not be overrated. First norwegian musicians in jazz or rock  to reach outside the norwegian borders with their own personal sound, not being copies of american jazz. 
Bugge Wesseltoft: I had worked together with Bugge as fellow session musicians on different projects. Bugge is a very important man in norwegian jazz for two reasons: First of all he is a extremely gifted musician and a big influence to a lot of people thru his musicianship and ideas, secondly he is a catalyst in the sense that he always seems to find a way to promote other musicians and groups alongside his own projects. This is done via his record label and web pages, but also thru putting together special tour projects. For me personally one of the important changes in my carrier was initiated by Bugge when he asked me to make my first solo album on his record label. I was also in his group for a little while, he wanted no guitar solos and no rhythm guitar and this guideline was a very helpful way to start reconstructing my guitar style.
Nils Petter Molvaer: When we started recording Khmer, I had no idea of how huge it would become, to me it was at the time a project which I loved to do, it felt fresh and sounded good. The record opened a lot of doors and Nils Petter put together a great band, which had a huge success on festival around the world. It felt like we developed a language and a common understanding of how to play together, and this was also a really important project for me to further develop my own voice. Nils Petters project was also a door opener for other norwegian acts, not at least my own group.
Dhafer Youssef and Paolo Fresu:  Dhafer invited me to first to do some gig with him after we hooked up on a tour with Nils Petter Molvaer. He has an incredible energy, he is a great musician and is a very warm person. We did two albums together Digital Prophecy and Divine Shadows ( which 
Jon Hassell: Is the musically the" godfather" of a lot of norwegian musicians including myself. I was really happy when he asked me to join his group for a while after I participated on a special project at a festival in Montreal. His musical impact on me is big, he has this totally unique concept of composition, harmony , melody, sound and vibe that nobody else has. 
Jan Garbarek: I was invited to do a short tour as a trio with Marilyn Mazur and Garbarek a couple of years ago. We played a basically free set with just a few cues, I was a bit nervous before the tour, but it was great, he is so cool and easy to play with. And he sounds incredible.

You are a busy bee. Is it possible to make a living as a non-commercial musician in Norway these days ? What is your experience with the music industry ?

Well I am working on it : )  I think the conditions for non commercial musicians in Norway are probably much better than other places. There are sometimes possible to get support to launch different projects, like touring and recording. And I most honestly say I feel privileged to be able to continue my work .
What is your plans for the rest of this year and next year ?
My main focus is working on a new album, and I will tour duo with Jan Bang on a  electronic project. Loosely based on his album "...And Poppies from Kandahar"
I will continue touring with the Sonic Codex 4tet.
Some other nice projects coming up too, like some trio gigs with Nils Petter Molvaer and Marilyn Mazur, and a recording with Stefano Battaglia and Michele Rabbia
Finally, you more or less share the same name as the murdered Oystein Aarseth from the black metal band Mayhem. What is the (dis)connection here and is your house included in the black metal sightseeing bus tours in Oslo ?
Well we are not in family as far I know. And I haven´t spotted any black metal tourist around my house. : )
Thank you to Eivind for this interview