Dennis Rea is one of the better jazz guitarists around now. He is also an excellent writer and a music even organizer. His new album Views from Chicheng Precipice has been described as one of the most beautiful albums from this decade.
I got in touch with him through MoonJune Records and here is his story.
-------------------------------------------------------------------------------------------------------------------
To start with, what motivated you to start with music?
I grew up in the 1960s, and though I was too young to take an active role in the pivotal events of that decade, I was keenly aware of what was going on around me and drew inspiration from many of the tectonic cultural transformations of the era, including the uncommonly imaginative music of the psychedelic era. Perhaps surprisingly given my later musical output, my initial inspiration for taking up the guitar was Mike Nesmith of The Monkees. But I also discovered an affinity for 'strange' music at an early age via exposure to the likes of John Cage, Lee Hazlewood's "cowboy psychedelia," and especially György Ligeti's music on the 2001 soundtrack, which shook me to the core.
As a teenager I embraced the usual classic rock standard bearers such as Hendrix, The Who, and Led Zeppelin. My first informal high-school band played Allman Brothers and Grateful Dead covers. But hearing In the Court of the Crimson King and Pink Floyd's Ummagumma around 1971 really spun my weathervane around, and I soon became a fervent devotee of the emerging progressive rock phenomenon. I still love early to mid-period Crimson and Floyd to this day; other formative influences from that period include Soft Machine and Gentle Giant, while other early prog favorites haven't aged as well to my ears.
By the mid-70s I had made the logical leap to early jazz-rock fusion after being exposed to Miles Davis's Bitches Brew, Mahavishnu, Miroslav Vitous–era Weather Report, Oregon, Ars Nova (the U.S. band), Larry Coryell, and similar artists. Around the same time I took an interest in free jazz and European free improvisation, the former through hearing the likes of John Coltrane and Ornette Coleman, the latter through discovering players like Keith Tippett and Elton Dean who were in the Softs and Crimson orbit, as well as Derek Bailey and Evan Parker's Music Improvisation Company. I also developed a taste for the pioneering electronic music of figures such as Karlheinz Stockhausen and Luciano Berio.
In 1972 or '73 I formed a progressive rock trio named Zuir in my hometown of Utica, New York. We were completely out of step with the prevailing musical tastes in our area – mostly what I term "Budweiser rock" – and hence rarely performed in public, and then usually at self-staged events. In 1975 we pooled our money, bought a beat-up truck, and drove out to Seattle to try our luck there, but we found the Pacific Northwest even less receptive to progressive music than Utica had been and eventually ended up back in New York State, where the band drifted apart for lack of opportunities.
Let's move to some of your projects and albums. I have to be very selective to avoid this ending up as a big book (which you or someone else should write and release). Let's start with Earthstar and the three albums you released with them. What are your recollections of these three albums and this band?
Earthstar was the brainchild of a childhood friend from Utica, Craig Wuest, who was among the first people in our hometown to delve into synthesizers and other electronic keyboards. Craig was the first person I knew who was hip to all of the groundbreaking kosmische music then flowing out of Germany – this was around 1973-74 – and was particularly enamored of Klaus Schulze, with whom he struck up a correspondence. Craig started out performing solo on an array of keyboards and then started inviting simpatico musicians in Utica to contribute. The first Earthstar LP, Salterbarty Tales, was recorded in 1977 in Utica and included my first appearance on record.
With Schulze's encouragement, Craig soon decamped to Hambühren, Germany, where he was welcomed into Klaus' world and promised a deal with Schulze's brand-new Innovative Communications (IC) label. Although the anticipated IC release never actually materialized, subsequent Earthstar LPs were released by Germany's Sky Records, one of the flagship e-musik labels of the time, though Craig continued to have a supportive mentor relationship with Klaus. In 1979 Craig invited me and two other Utica musicians to join him in Germany to work on a third Earthstar LP as full partners. But the band was undergoing something of an identity crisis at the time, and the resulting session veered wildly from orchestral minimalism to ECM-influenced chamber jazz to even a vocal pop tune. Taken as a whole, the tracks were deemed to have too fragmented a personality for Sky to release, so most of that material has yet to see the light of day. A couple of tracks did end up on the next Sky release, Atomkraft? Nein, Danke!, which was my final appearance on an Earthstar LP. Craig went on to make another release with a different lineup before the project eventually dissolved after he returned to the States.
At the time, we were a bit overawed to find ourselves working alongside some of the legendary figures of German electronic music, and I feel privileged to have been part of the only U.S. band to have participated, however peripherally, in the German kosmische music scene of the day. Some of the music still holds up well today, some of it less so.
Over to Stackpole and the album of the same title from 2001. How would you describe this album and are there any plans to do more albums under this moniker?
The Stackpole quartet – with saxophonist Wally Shoup, acoustic bassist Geoff Harper, and Northwest drum legend Gregg Keplinger – came about as a result of my being invited to perform in a short-lived experimental music festival in Seattle in the late 1990s. At that time I was very heavily involved in free improvisation, both as a player and as a co-director of the long-running Seattle Improvised Music Festival (25 years and counting), so I cherry-picked some of my favorite local players for what I expected to be a one-time performance of spontaneous music shaded toward jazz. The gig went very well, so we decided to continue the project when further performance opportunities arose. One of these was a live radio broadcast, which in its unexpurgated form became the Stackpole CD. With Stackpole, I was looking to marry a muscular jazz rhythm section with high-octane free improvisation and my latest bag of woolly guitar sounds. We played about a half-dozen shows before the project lost its centrifugal force and the members dispersed to their primary involvements. But it represented a mode of music-making that I still pursue with gusto today, if less frequently than before.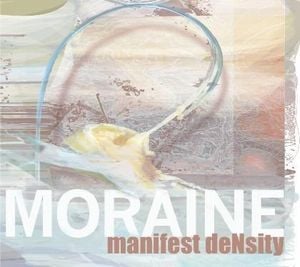 Let's move to an album featured in ProgArchives and which the members here should really know more about: Moraine and its excellent album Manifest Density from last year. How wrong am I when I would say this album is a meeting of minds between Beijing, wherever Robert Fripp lives, and Canterbury, and how would you describe this album? Are there any plans to do more with Moraine?
I'd say that's a reasonably accurate description of my own leanings, but not so much for Moraine, as the band is a collaborative effort and the other members have little or no background in progressive rock as it's usually defined. For that matter, we never termed ourselves a 'prog' band, but only inherited that tag after we released our CD on MoonJune Records, with its many prog associations. Perhaps a more apt description would be "heavy chamber music."
Crimson is certainly an influence, but my own favorite period of KC was Lizard and Islands, which sound nothing like Moraine. I suppose where the two bands share common ground is in the use of angular, sinister-sounding riffs on some of our tunes, but it doesn't go much further than that. Fripp was a very important influence on me during my formative years as a guitarist, but I've grown further and further away from him over the years, and have frankly wearied of his pompous, messianic pronouncements and the increasing rigidity of his music – I greatly preferred the unpredictable explosions of the early years.
As for Canterbury, I don't really hear that influence in Moraine, unless it's in some of our more ornate melodies, and again, I don't think my bandmates have had much exposure to the Canterbury oeuvre – RIO, maybe. My own interest in Canterbury centers largely on Soft Machine and Matching Mole, and Gong if they qualify as Canterbury. Since keyboards dominated the Canterbury sound and Moraine lacks keyboards altogether, I think it's a stretch to draw any parallels. I'd say that, in my own case, various artists who record for the ECM label – Terje Rypdal Ralph Towner, John Abercrombie – are probably my biggest influences.
A number of reviewers have commented on a perceived Chinese influence in Moraine's music, but I think that's mostly inferred from the fact of my having lived and performed there, rather than any substantive musical evidence. Interestingly, though Moraine does play some adapted Chinese material live, none of it appears on Manifest Density. Still, I suppose that it's influenced me so deeply that it unconsciously leaks out from time to time in my playing.
Influences aside, Moraine is my most satisfying project to date as it gives me an opportunity to deploy both my compositional and playing skills in a wide-ranging jazz-rock context while granting my extremely talented bandmates full freedom to express themselves – everyone is free to contribute their own compositions to the mix. In general we prefer to make concise, economical musical statements rather than working with longer forms, though some symphonic progsters have taken us to task for that.
Right now Moraine is preparing a batch of new material for our next MoonJune release (to be produced by Steve Fisk), which will be paired with an audio CD of our NEARfest performance. The record will appear sometime in 2011. It's high time that we put something out there that reflects the current lineup, with James DeJoie's woodwinds and Stephen Cavit's drumming replacing departed cellist Ruth Davidson and drummer Jay Jaskot, respectively. Moraine continues to gig around the Seattle area and will be doing a short Northeast U.S. tour in April, with dates at Baltimore's Orion Studios and the New Jersey Prog House, among others.
Your Land project has released three albums so far. This was a band created by Jeff Greinke and you were the guitarist. Please tell us more about this project and the three albums. Are there any plans to continue Land?
LAND was formed by composer/keyboardist Jeff Greinke. After releasing numerous highly regarded solo albums, Jeff felt the urge to flesh out his ideas with input from a group of like-minded musical compatriots, hence LAND was born. The group had three distinct lineups over the course of its existence, with Jeff, me, and trumpeter Lesli Dalaba the only constants, evolving from a sort of spacy ethno-trance outfit into the much harder-edged quintet that appeared on the final CD, Road Movies. All three CDs were recorded live in the studio, so they're accurate representations of what the band sounded like in concert. After a seven-year run, LAND folded its tent amicably as Jeff relocated to Tucson, bassist Fred Chalenor returned to Portland, Oregon, and drummer Bill Rieflin went on to become the drummer for R.E.M. and many other projects, including collaborations with Bob Fripp.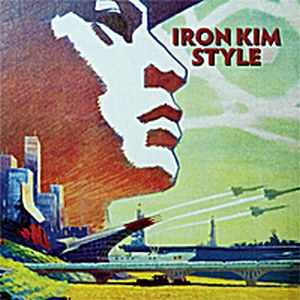 Land brings us, or bridges us, over to China and the Far East. Land toured quite extensive in China. Your project Iron Kim Style makes a lot of references to the soon-to-retire dictator in North Korea. Please tell us more about Iron Kim Style and the self-titled album from earlier this year. Is there any chance you will continue Iron Kim Style, or are you going to retire Kim too?
Iron Kim Style is an occasional project spearheaded by bassist Ryan Berg, who gathered together some of his favorite musicians from previous bands he had played in. (Ryan and I had worked together in various groups in Taiwan in the early 1990s and in the late-90s Seattle avant-rock band Axolotl.) The group plays entirely improvised jazz-rock, though it may not sound that way; unlike more doctrinaire practitioners of non-idiomatic free improvisation, IKS embraces melody and groove as enthusiastically as abstraction. The band takes its name from the martial-arts approach espoused by Grandmaster "Iron" Kim, simply because we liked the ring of the name. The references to the monstrous North Korean dictator Kim Jong Il in song titles and on the CD sleeve are purely for comic effect – though we're well aware that Kim's regime is no laughing matter to its subjects in North Korea, we feel that ridicule is the most effective weapon available to us against tyrants of his ilk.
IKS went on a bit of a hiatus after original drummer Jay Jaskot departed Seattle for New York City, but is back in action with a fabulous new drummer, Tom Zgonc. We've already recorded a second album, which will eventually be released by MoonJune Records.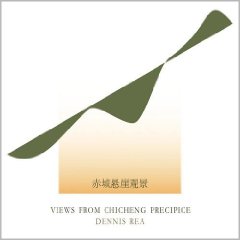 You have released one of the most stunning beautiful albums of this year, Views from Chicheng Precipice. Please tell us more about this album. The inspirations for Views and a lot of your more recent work can be found in China and Taiwan (which the Chinese authorities claim is a part of China). You have written a book about it called Live at the Forbidden City. Please tell us more about your fascination with the music from this area and the book you wrote about this mainly underground scene, which is being persecuted by the authorities in both China and Taiwan.
First, thank you for the kind compliment – this project was especially meaningful to me, and I'm very gratified, and rather surprised, at how well it has been received by listeners. The project arose from my deep immersion in East Asian music during the four years that I lived in China and Taiwan from 1989-93 and subsequent concert tours in both places, as chronicled in my book Live at the Forbidden City: Musical Encounter in China and Taiwan. I first went to China to join my then fiancée Anne Joiner, a China Studies graduate who was teaching in Chengdu, the capital of Sichuan Province, as part of an exchange program. At the time, I had scant expectation of performing music in China, an assumedly repressive authoritarian society. However, by degrees I found myself drawn into increasingly surreal performance scenarios, culminating in concerts for tens of thousands of people as a guest with pop star Zhang Xing's band and later with my own groups based in Taiwan and Seattle. I also recorded a solo album for the state-owned China Record Company that was one of the first non-mainstream releases by a foreign artist and sold an astonishing (for me) 40,000 copies. (I was paid the equivalent of U.S. $500.) During that time I was privileged to be a witness not only to a pivotal period of transformation in modern China, but also to the birth pangs of the Chinese rock movement, many of whose pioneering figures became my eventual collaborators. Today that fledgling scene, which originated as a tightly knit underground community of a few dozen courageous musicians, has blossomed into a full-blown industry with hundreds of bands, several major festivals, and a bewildering array of subgenres.
Unlike virtually all of the other Western expatriates I encountered there, who treated Chinese music as though it were kryptonite, I actively sought out and discovered an affinity for Chinese traditional music. I began adapting selected traditional works for electric guitar, and over time the idea of crafting a fully orchestrated 'tribute' album took shape in my imagination. My aim was to capture the essence of my source material while imbuing it with the full range of my musical interests – creative rock, free improvisation, electronics, noise – in a way that was both respectful and provocative. The success of Views owes largely to the magnificent contributions of my many collaborators, including legendary trombonist Stuart Dempster and koto master Elizabeth Falconer.
We've mentioned just a small part of your artistic output. You have done some solo albums and you have been involved as a member in many projects. How do you choose which projects you want to get involved in, and which of the music styles you've played is closest to your heart?
With the notable exception of the traditional pieces I adapted for Views, the projects I choose to become involved with always involve original music, either my own compositions or those of my close collaborators. But it's not just a question of musical taste and ability – it's equally important how I relate to my fellow musicians as people. Over the years I've been extremely fortunate to work with musicians whose humanity I admire as much as their musical skill.
I also choose my projects with an eye to exercising my many sometimes disparate musical interests. Views allowed me to explore my interest in East Asian traditional music and test my abilities as an arranger. Iron Kim serves as an outlet for my interest in free jazz, while other occasional groupings provide a platform for more abstract free improvisation. Moraine is a vehicle for both my compositions and my longtime fondness for avant-rock.
I'm free to choose from among these various options because I don't depend on music for a living and hence am not constrained by the need to make compromises for commerce's sake. I'd much rather make my compromises in my work life than in my music life. Here in Seattle, it's virtually impossible to earn one's living playing the kinds of music I do anyway.
I know this question is almost impossible to answer, but which of your many solo and band/project albums do you rate as your best, and which concert is the best one you have ever been involved in?
I consider Views from Chicheng Precipice my most elaborate and fully realized recording to date, so I'm especially proud of that release. But again, East Asian music is an acquired taste, so I wouldn't recommend it to everyone. Moraine's Manifest Density is probably the most comprehensive distillation of my 'rock' sensibilities to date, though the group has grown a great deal since that CD was recorded. And the Iron Kim Style CD contains some of the best solos I've waxed to date.
As for concerts, a highlight would have to be Moraine's appearance at NEARfest 2010, a wholly unexpected dream gig for us. It was a rare pleasure to be treated with respect and dignity, to play for an appreciative like-minded audience, and to enjoy the luxury of world-class sound and lighting. It definitely whetted our appetite for more! I also have very fond memories of numerous gigs in Taiwan and China, including an impromptu collaboration between my Taiwan-based band Identity Crisis and Chinese rock godfather Cui Jian in Beijing in 1991, as well a memorable concert I staged with Stuart Dempster and others in Seattle on 07/07/07.
A technical question: What is your favorite guitar, and why?
My favorite guitar is the one I'm using right now, a Godin LGXT solid-body with additional piezo-electric bridge pickups that enable me to achieve an almost acoustic sound when the music calls for it. I was introduced to Godin guitars when I saw my old friend Elliott Sharp play one at a concert in Seattle a couple of years back, and was amazed at their fidelity and definition. I also have a Gibson ES-335 that's perfect for certain situations, a Steinberger for travel, plus an old Gibson acoustic and a Dean resonator guitar that saw heavy use on Views because it approximated the sound of East Asian stringed instruments.
For a time I was almost typecast as an effects-heavy player, and I do enjoy creating my own unusual sounds, but lately I mostly employ simple clean and distorted sounds.
What are your plans for the rest of this year and the coming years?
Apart from the previously mentioned plans for Moraine, Iron Kim Style also has a new release in the can, and other releases are also in the works for my most unusual project, the electronically processed thumb-piano trio Tempered Steel, and an improvising trio with the distinguished saxophonist Wally Shoup and drummer Tom Zgonc. And in a bit of a departure for me, I'll be a featured soloist on a soon-to-be-recorded jazz big band date here in Seattle, featuring compositions by the tremendous composer Daniel Barry. I've also taken the first steps toward another elaborate solo project, a musical rendering of the curious early science-fiction novel A Voyage to Arcturus.
To wrap up this interview, is there anything you want to add?
First, I'd like to thank the progressive music community at large for the warm reception to my recent releases. I'm especially indebted to Leonardo Pavkovic for his belief in me and his assistance in exposing me and my fellow musicians to a much wider world of listeners than I'd previously enjoyed; it's no exaggeration to say that MoonJune's support has been literally life-changing. Moraine in particular looks forward to playing for audiences wherever opportunities arise. Many thanks to ProgArchives for giving me space to share my thoughts!
Thank you to Dennis Rea for this interview