Index from Brazil was founded by guitarist Jones Júnior (ex-Quaterna Réquiem). The band blends Classic Symphonic Prog with some south american music influences and nice accoustic passages. Vintage keyboards bring a classic prog feel to the music. They have so far released three albums and one DVD. 
I got in touch with Jones Junior for the story.
------------------------------------------------------------------------------
I believe ProgArchives biography on Index is pretty accurate. You were an ex member of Quaterna Réquiem and started Index because you wanted to play more instrumental prog. Watching your DVD while I am doing this interview, I understand why. But why did you choose that name ?
I'm co-founder of Quaterna Requiem. In fact Quaterna is based in Rio de Janeiro - the city I was born. I've moved to another city ( almost 1500 km far from Rio de Janeiro ) and so I started Index with new musicians. In the very beginning we worked with my compositions from the Quaterna's years - the Index' first album is based on that. But since that age we were looking for another directions to our music mainly far from barroq and classical music. Not so far... since classical guitar was my first instrument of course it will be present in my compositions forever. But since that time our interest was the style we have today not so close classical music but using its elements mixed to jazz and hard rock.
Regarding the band's name there is an explanation in the booklet of the first album. Like Galileo and Kepler all progressive bands are proscribed by the media.

To start with; please give me your (long or brief) thoughts and lowdowns on.......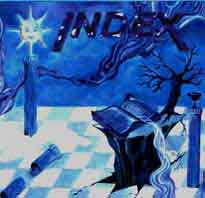 Index from 1999
It was based on some compositions from the Quaterna's years. The first Index album was recorded during the winter of 1999 using analog multitrack recorder.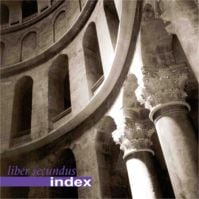 Liber Secundus from 2001
This album was composed with other friends - it has 3 compositions with lyrics. Also Otaviano Kury ( keyboardist ) brought some interenting ideas and compositions to the band. Unfortunetely Liber Secundus was not recorded in analog tape and it not sound the way we would like.
Anyway it marks the band's definitive and current lineup, with Leonardo Reis on drums and Ronaldo Schenato on bass. They joined the group in july, 2001, and after a few months rehearsing, the album came out in the end of the year, with guitar player Jones Junior singing all the vocals and previous drummer Otaviano Kury performing the keyboards section. However, in posterior gigs at Rio Art Rock Festival, in 2002, and at BajaProg, in 2003, the band had already been decide to go back to its original proposal, presenting instrumental versions of the new songs. By the way, the audience at time, generally speaking, endorsed the idea, praising the concerts as being very powerful and strong. It was an important part of maturing process of the band as a whole, as well to the members themselves. Today, songs like "Guernica in New York", "Portões de Gaza" e "Instantes" still have been played live, but with completely modified arrangements to fit an instrumental way.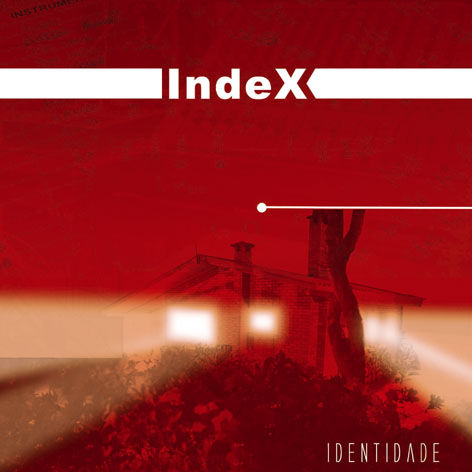 Identidade from 2004
That is the best Index album! in our opinion.. of course. Regarding musical and technical aspects we could experiment everything we wanted and Identidade is that album we can say exactly we've planned. No exceptions. The compositions were lapidated and we had a lot of time to record using a Analog Multitrack Tape Recorder to get sound like the seventies. Identidade was conceived with the purpose to bring back some instrumental ideas that were compose in parallel to the very first album songs. It represents a change in the band's career, which marks the returning to no singing music, and was record all by ourselves to intend to combine the analogue & vintage sonority from the seventies that we enjoy and appreciate so much.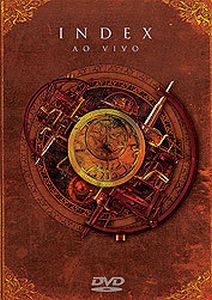 and the DVD Index Ao Vivo from 2008
The DVD was our biggest project up to date and has been done thanks to the financial support from the City Hall of Caxias do Sul. It has a mix of musics from our 3 records and as our main goal, it sounds like INDEX sounds live: a rock band.

How is your writing and creative processes ?
Our creative process comes from our experience and training. Normally we have worked upon a central idea of any member, which may be a bass groove or a chord sequence, and developed the idea. Of course, sometimes the music barely keeps resemblance to the original idea but it is always a starting point. With so many years on the road already know the shortcuts, from where we are and where we are going.

 
Most of the readers of this interview does not know your music, I am afraid. How would you describe your music to those here who are unfamiliar with Index ?
It´s kind of hard to us to discribe ourselves, but it´s common sense that we keep sailing the progressive rock boat and, as a prog band, we have the freedom to try all the ways progressive rock give to us. To resume, we drink from classical music, 70´s classic rock, jazz, fusion, progressive rock and try to lead our influences to create a unique sound that people would recognize as INDEX.
How is the gigs situation today for you ?
We are not the kind of band the plays a lot, we prefer quality than quantity. Our city provides for us two concerts na year and besides that we recive some invitations to play out of state/country but its not always possible to travel to make the concert.

How is the distribution of your albums ?
INDEX (1999) and Liber Secundus (2001) had sold out, we are planing make some new copies in the future. Identidade (2005) was released by the Rock Symphony label and it can be bought by internet, some cd stores and direcly with us. The DVD was a Project that sealed our partnership with Masque Records label that released and are distributing the INDEX Aao Vivo DVD.
What is your latest update and your plans for this and next year ?
We're just began working on new songs that we expect it'll be included on a new album, that we would like to release in the next year. The band are studying the possibility to try with new medias or music formats, like .mp3 or vynil 180 gram, as well as planning to compose some music for vocal, in the same way that our second album Liber Secundus, which mix instrumental pieces with vocal fragments.
Also, we've already started the rehearsals for COLOSSUS PROJECT's "Decameron", a boxed set record which we suppose will be launch in the market in 2011 too, by MUSEA. We're glad to take part in this project with many important bands of progressive rock scene in the present time, like ____________. Certainly, it'll be a unique chance to take our work overseas, and we're very excited and thankful to (nome do dono do projeto) and Masque Records.
Finally, some gigs and concerts at pubs, theaters and venues in our region will be scheduled for 2011, presenting the new material to the audience.
 
To wrap up this interview, is there anything you want to add to this interview ?
I would like to thank the opportunity even to speak of own work is not an easy task. I thank those who support us around the world and tell them that the reason the Index exists is because there are people like themselves.
Thank you to Jones Júnior for this interview