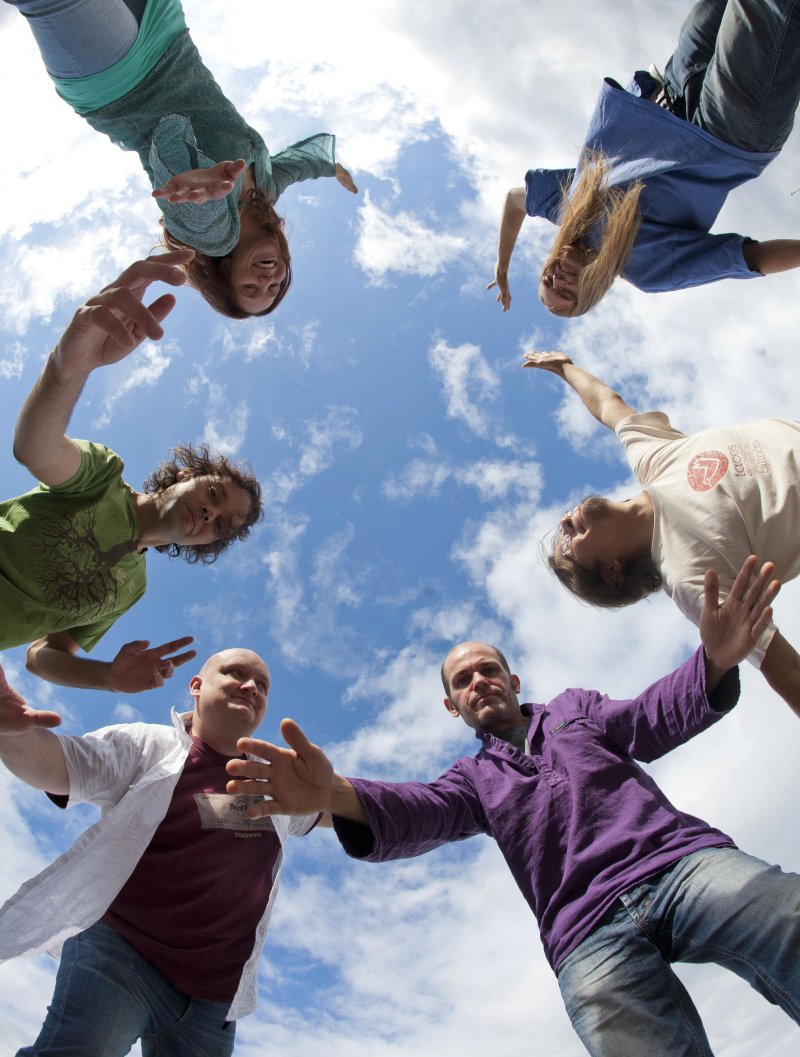 This new band from Finland is a band which both Canterbury scene, prog folk and eclectic prog fans should check out. Their debut album is really good and this band is high up on my list of most promising bands for the next years.  
I got in touch with the band for their story and this is what they had to say.
***********************************************************
Your biography has been covered in your ProgArchives profile so let's bypass the biography details. But why did you choose that name ?
Aitsu: At first we were Positive Wave Surfers, but it tasted a bit too long. 
Jani: Name reflects the values we want to share with our friends and audience through our music.
Pekka: In our opinion the name describes our music.
What is your musical background and were you involved in any other bands before you started Positive Wave ?
Aitsu: I've had played electric guitar and bass in some other bands (e.g. Wibez, Kollaa Kostaa, ) before PW. Very warmly remembering jamming sessions with Amboge and other friends.
Henri: I´ve played drums in various bands (e.g. No Method, Klava) and in various projects.
Jani: Banana split, Mr. Trillby and other progressive music projects.
Susan: Girl rock bands, backing vocals etc...
Pekka: Amboge etc... jamming sessions.
Which bands were you influenced by ?
Aitsu: Jimi, Jim, Janis and John. Also Bob. I enjoy listening 60's psychedelia, 70's progressive music and reggae. Finnish bands I'd like to think as my influences are 22-pistepirkko, Kingston Wall, Piirpauke, 
Henri: King Crimson, Pink Floyd, Gong, + other progressive/psychedelic music + Miles Davis, Piirpauke, free jazz
Jani: Frank Zappa, The Beatles, The Doors.
Susan: 70's artists 
Pekka: Tasavallan Presidentti, Wigwam, The Doors, Pink Floyd, Kingston Wall for example.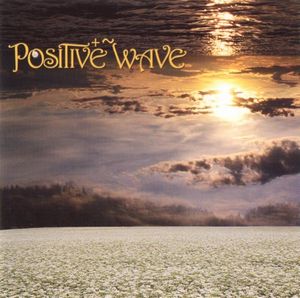 Please give us your long or brief thoughts on your only album Positive Wave released earlier this year. How would you describe the music ?
Aitsu: Progressive and jazzy things with a bit of rock.
Henri: Free flowing progressive rock music
Jani: worldmusicprogressiverock 
Susan: 1. record = a virgin trip, 2. record = what we are
Pekka:  This record is what we used to be, next record is what we are going to be.
Where can this album be purchased from and how is it's distribution ?
Aitsu : Distributed by us and collaboration with Presence Records and Running Moose. Records can be bought at our gigs, via internet at positivewave.net, runningmoose.fi and iTunes.com. Some record stores sell our cd in Helsinki, they are listed in our webpage. Cd's are available also in some stores in USA and Japan.
How is your writing and creative processes ?
Aitsu: Very fine thanks.
Henri: The Band is very cooperative in composing and arranging. Susan writes most of the lyrics.
Susan: Susan writes most of the lyrics. 
Jani: Everybody brings something to the table and the we mix it together.
Pekka: Together / Somebody has an idea and then we play.
You are doing a lot of gigs in Finland. Do you have any plans to gig other countries too ?
Aitsu: Yes, please.
What is the latest updates and the plans for this and next year ?
Aitsu: New record would be nice next year. Hopefully some good gigs aboard and festivals in Finland.
Pekka: Rehearsing -> gigs -> new album.
To wrap up this interview, is there anything you want to add to this interview ?
Aitsu: May the divine light illuminate everybody's paths.
Henri: Love and light
Susan: Songs are born from our natural resources based on improvision. 
Jani: Give music a chance.
Pekka: Our deepest gratitude to all fans. We promise to make more good music in future for our's and your's sake.  
Thank you to Positive Wave for this interview