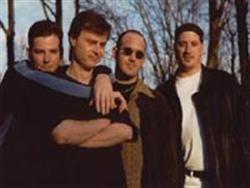 Relayer was formed in the early 90's by Gregg Panmer (Keyboards and Vocals), Tom Burke (Bass and Vocals), Tim LaRoi (Guitars and Vocals), John Sahagian (Lead Vocals, Acoustic Guitar and Percussion) and Michael Ways (Drums, Cymbals, Percussion and Vocals), with this lineup they release their debut album "Grander Vision" in 1994. Three more albums followed.
I got in touch with the band for their story.
++++++++++++++++++++++++++++++++++++++++++++++++++++++++++++
Your biography has been covered in your ProgArchives profile so let's bypass the biography details. But which bands were you influenced by and why did you choose that name?
TL – Pink Floyd, Yes, Rush, Genesis, The Who, The band was initially called The Relay.
TB – The Beatles, The Who, Pink Floyd, Yes, Rush, Genesis, Rolling Stones … We went from The Relay to Relayer and thought maybe the Yes connection might draw a little attention. I think most thought we would be cloning Yes, but we really don't sound like them at all. It was just a slightly deceiving way to get them to give it a chance listen
JS – I can't say that there's any style of music, including those I dislike, that hasn't influenced me and the music I make. Rush, Queen, Van Halen, Stevie Wonder and The Beatles probably being the biggest.
BK -The ones that shaped me growing up were Rush, Led Zeppelin, Iron Maiden, Pink Floyd and the Beatles.
 Were any of you involved in any other bands before you started Relayer ?
TL – Thrust, Dur Rocher, 2001, Intergalactic Monk, The Relay, Relayer, The Ugly Truth, Build 53
TB – Intergalactic Monk, The Relay, Milhouse, Imaginary Band, Jimmy Hud & The Twice
JS – As you'd expect, many early bands including Catalyst, Lani Kai, Gabriel Stomp, Imaginary Band.
BK - Groovus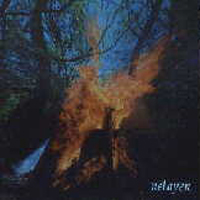 Let's go straight to the first album. Please tell us more about Grander Vision from 1994
TL – Very ambitious and exciting. the sky was the limit. Cold old house in Kenosha.
TB – 2nd batch of ideas with John in the band with the intent on recording professionally instead of our poor quality demos.  However we ran low on $$ and Wire Mill Scars ended up with a poor mix.  We had a song called Tarfu that we recorded prior to GV as a demo that was a staple live song I wish would have made the cut, but oh well.
JS – Times were crazy (and exciting) at that time. I was in college and driving three hours to attend weekend practices. Tom was working night shifts and sleeping during most of the day. Songs were pieced together in the dead of winter from ideas put together in mini-sessions and dorm rooms. We knew that we were pushing ourselves to create something beyond anything any of us had worked on before.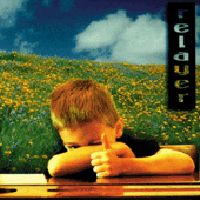 Please tell us more about your second album The Teething Fashion from 1996
TL – Our masterpiece. Everything in it is original and inspired.
TB – Same as Tim .. we worked very had and pushed ourselves with composition.  Gregg/Bill arguing about the time/tempo of the song used to make me laugh.  We were writing and playing out all the time which was nice.  Bill was a different drummer than Mike so it made us play a little different which is always fun for a musician.
JS – Really proud of TTF. We recorded in a nice analog studio – album sounds great. We were still very much trying to make a progressive rock album and I feel as though we were really successful in capturing "prog according to Relayer". I really never tire of listening to it. We were playing out a lot live at that point and by the end of it all were a little tired of reproducing the musical complexities live. Really fueled our desire to simply our songwriting – not lazy music, just more mature, tasteful and moody. Set the tone for the next couple CDs.
BK - My first entry into the band. Long story short, it was a new adventure for me and I felt like I found a home. The album is a good blend of more progressive vs. more melodic and probably our most adventurous one to date.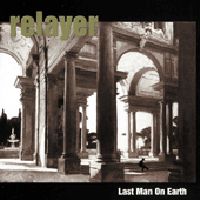 Please tell us more about your third album Last Man on Earth from 1999
TL – A sleeper with some of the "proggy" edge taken out. Very mood based. Individual ideas from every band member were explored.
TB – No more Gregg for keys, so we all shared a bit of them. Life outside of the band was starting to transition.  Recording in a cold farm house that I lived in, spending a fortune to flip on the heat when possible.  Tim froze when he played his tracks because the heater couldn't be on or it would be recorded.  Would love a remix of it.
JS – This was a very transitional time for everyone, both in song writing and personally. We dropped down to a four piece when Gregg moved to New England, tried to strip our songwriting down and were struggling to figure out our new identity. Quite honestly, when we recorded this one, I expected it to be our last together. Life was just wearing everyone down. We had no money to record in the studio and recorded the whole thing on a small practice mixer and a couple of rented ADATs. As a result, it's unique to anything else we've recorded.
BK - Sort of an experiment in terms of songwriting and Greg had just left the band, which allowed us to flow in a different direction. Some of my favorite songs are on this album (Last Man On Earth, Sarah Lynn). The album was recorded in a cold farmhouse in Illinois and some of the tracks were never played as a whole band prior to recording. An interesting time in our lives, an interesting approach and an interesting album.
You took a nine years long break. What happened?
TL – Well it wasn't actually that long. We wrote quite a bit in 2003/4 - just never put down an album. Family life was seeping in.
TB – We had written for a bit after LMOE and recorded some demos, but a lot was going on as far as relationships, family, regular work that we decided to take a break that went a bit longer then we thought.
JS – In addition, we all did play around with other musicians. That creative separation really afforded us all a chance to continue growing as songwriters in each our own way. I see Façade as a direct outcome of this maturation and space.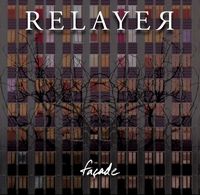 Please tell us more about your fourth and most recent album Facade from 2008
TL - Finally got our act together and made an effort to start fresh and record it this time! Lots of fun on this one, more relaxed and mature.
TB - Lots of fun writing.  Lots of fun recording,  Not enough live shows for it .. Freedom is fun and loud live!
JS – Definitely my favorite Relayer album. Thus far, Façade has done the best job of melding our individual musical tastes into a collective style. Like Last Man, we recorded it on our own and in a rather low-tech method, but it just worked better this time. We also had a blast. We were in a better place. Whether you can hear it or not, the four of us have a very special bond and each time we get together to write and record it's always a great trip. Involving Mike Ways, our drummer on Grander Vision, in the mixing of Façade just added to a sense of everything coming together.
My favorite album of the three that I have been a part of. It was the culmination of many years of material and the recording process took place over approximately a year in multiple locations, including my little cottage in Southwestern Michigan. I believe that this is a collection of some of our strongest work and I enjoy the more live sound sonically. I don't believe that this album is a representation of a true "prog" sound, but this is what came out and was natural to us at the time. In my experience, we have never gone into writing with a definitive direction in mind. It is more organic than that.
How would you describe the musical developments on these four albums ?
TL - 3 eras. GB and TTF were technically proficient. LMOE was artistic. Facade combined both styles.
TB - Agree with Tim.  Trying to write a better song than a more difficult/busy part.  Being less selfish about an idea and let it work itself out.
JS – When you're a kid and you grow up and mature with your friends, it's exciting and fun. Too often we get beyond school age and we stop experimenting and changing and discovering. The really cool thing about being in a band like Relayer is that you get to keep doing all those things and laugh your ass off all the while with your friends. I hope we're still throwing new things against the wall in 20 years.
BK - Honest and natural.
Just to give those of us who are unknown with your music a bit of a reference point or two: How would you describe your music ?
TL – Original American Prog.
TB – We are products of our influences, so if you like any of the above, you might like some of what we do.
JS – We're confused. LOL Melodic songs laced with riffs and interesting chord progressions. In a nutshell, I think that's what most gets us all off.
BK - Whatever form of sonic, prog, classic, pop, rock, fusion label anyone would like to describe it as.
How is your gigs situation? Do you play many gigs?
TL – Not really. The early and mid nineties we had gigged Chicagoland and had a stellar show rolling. We played some shows for Facade and they were very well received.
TB – Not in a bit.  "Tour dates .. they start tomorrow .. tomorrow …"
JS – We actually love playing live and do it well. However, our style of music is not for light-hearted. If we play other people's music, it's got to be stuff we like and that doesn't go over well with people who want to hear Brown Eyed Girl for the millionth time in most small venues. I guess we're selfish in that way. As a result, our performances are sparse, but worth the wait.
What is your experience with the music industry and the new internet music scene ?
TL – It's taken some turns in my lifetime, however now is a great time to explore and share with many new musicians and fans.
TB – Most anything is a mouse click away, so it would have been nice to have back in the 90's!
JS – I'm quite disheartened by the business of music – especially these days. The majority of what's out there is so driven by fame, sex and money that it kills artful expression. However, if you keep your eyes on the fringes there's still great stuff people are putting down. As for the Internet, bad for business as usual, great for tearing down the walls of distribution. All for it!
What is your latest update and the plans for the rest of this year and next year ?
TL –Hopefully 2011 will get the ball rolling. I just finished recording a cd with Build 53 and plan to play it out in early 2011.
TB – Nothing planned as of yet. Tim has a project going on at the moment, so we all tinker about until the planets align.  
JS – We've been in another one of those creative separation modes these last couple years. Come to think of it, it's probably about time to round the boys back up.
To wrap up this interview, is there anything you want to add to this interview ?
TL – Relayer will always be a huge part of my life. I'm so happy to have thrown a stone into the musical ocean. Comrades for ever.
TB – Thankful to have had the chance to write/play music that others like to listen to.  Thankful to the members of Relayer including Mike & Gregg for a fun musical adventure.
JS – Not really. Just a request that your readers who haven't heard of us, give Façade an honest listen. There's a lot to digest there and I'd love for more folks to enjoy it.
Thank you to Relayer for this interview



Edited by toroddfuglesteg - December 13 2010 at 16:36