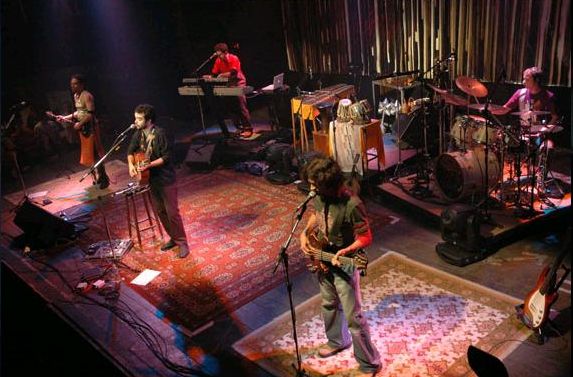 Cálix is an excellent Brasilian group that plays some very interesting prog with a variety of influences, although their music is mostly progressive folk-rock oriented. Musically the band uses at least a dozen different instruments including the flute, harmonica, violin, piano and what I presume are some traditional Brazilian folk instruments. That's why they are referred to as the South-American Jethro Tull.

-----------------------------------------------------------------
When and by whom was Calix formed and do you have any background from other bands ? Why did you choose that name ?
Renato and Marcelo were friends from school. Sânzio was Renato's brother's friend. They were friends before they became musicians and from the friendship they have come up with the idea of playing together. André joined the band a little later, also because of musicians friends in common. Rufino was the only one who wasn't a friend before joined the band. Of course he became a good friend later. Each one of us had some experience with other bands, but nothing relevant.
The name "Cálix"  was chosen from the encyclopedia. The meaning of "chalice" (in Latin, calix) in the book inspired all the components of the band: chalice is a cup intended to hold a drink that cures any kind of evil. The proposal of the band is somehow like the drink from the chalice: to make positive music, to bring good feelings for those who listen to our songs.
To start with; please give me your (long or brief) thoughts and lowdowns on.......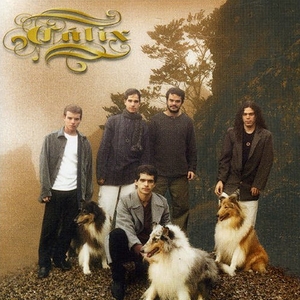 Canções de Beurin from 2000
This was our first album. Therefore, it has a lot of our musical references, such as Jethro Tull and Sagrado Coração da Terra. Back in 2000 the band was worried about instrumental more than the songs and the lyrics. That was an album recorded and produced from the material that the band already presented in concerts, so we already knew how the public would react. The album brings mythical and medieval themes, which perhaps shows how most of the players of the band saw life by then: we were all late teenagers with lots of dreams, starting adult life.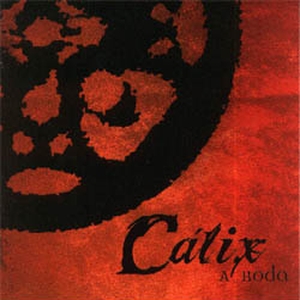 A Roda from 2002

There is a clear change in the band's proposal in this album. We were intentionally trying to distance ourselves from being called "Brazil's Jethro Tull". At the same time, we gave more importance to the songs. The lyrics are further elaborated, so are the melodies and voice arrangement. The themes have become less unreal, sometimes with daily subjects, always with a different perspective. We had the participation of an orchestra, a very substantial collaboration. This album is more pop than the first one.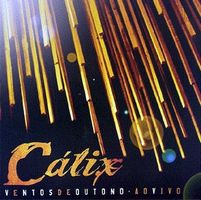 Ventos De Outono - Ao Vivo from 2007

This album is a summary of the band's career (with live recordings). It also brings 8 new songs. All the players have always considered the band as a "progressive pop" band. In our last album we could say that instead of making pop with a little progressive, we have some pop songs and others more rock/progressive songs. The work defines what we are now. It has lots of influences, such as Arabian music, Portuguese music, Indian music, and all the influences that we bring from the beginning, already mentioned before. Who watches the DVD or listen to the CD can see the Cálix has created its own style, that can only be defined by one label: CÁLIX.

There has been no new studio album since 2002. What have you been up to all these years, what is the latest update on your band and what is your plans for this year ?
"Ventos de Outono", realesed in 2007 is actually a live CD, but it brings 8 new songs. Since then, the band has been working on promoting the album. Last year we had a break for taking care of our personal lives. Most of us had kids in the past years, so it was a natural break. Now we are planning on recording a new CD in a different way. Maybe something free from concepts and almost all recorded at the band's home studio.
You are referred to as Brazil's Jethro Tull. But how would you describe your music ?
Our music has many influences. One of the strongest is MPB (Brazilian Popular Music), specifically music from Minas Gerais, known all over the world. Our first album has a strong influence from Jethro Tull. But if you listen to it carefully, you can see that it has a lot of Sagarado Coração da Terra, a band from the city where we live (BH), that has influenced us a lot.
Please tell us more about the folk rock scene in Brazil. How is your gigs situation and how is this scene ?
Actually, there is no folk rock scene... Brazil, as the rest of the world, is in the middle of a crisis in the music market. The problem in Brazil is that midsize artists have no place in the market. There's only place for the big ones, those who are very popular, and the small ones, those who are at the beginning, who want to play at independent festivals or bars. We suffered with the changes. We've made concerts in big theaters for more than 1500 people, we have a loyal public. We've played in big stages with big artists and we are always selling CDs and DVDs. However, the demand for shows has decreased a lot and we decided for playing eventually in big concerts than returning to play in bars as in the beginning of our carreer.
What is your experiences with the music industry ?
As we said, we sell a lot of CDs and DVDs. In the beginning, we had the illusion of getting a record label, as we noticed that the public who liked the band was much bigger than the small public of progressive rock. However, with the label's crisis we realized that we had to be independent. The fact is that we realized that our music pleases many kinds of public of different ages, but the hard part is to get to this public. Fortunately, internet helps a lot, specifically Youtube, but it's not enough to achieve a larger projection here.
What is your five favourite folk rock albums of all time ?
Aqualung (J Tull), Living In The Past (J Tull), Ashes are Burning (Renaissance), the firs of Crosby, Stills and Nash and Déja Vú (Crosby, Stills, Nash and Young).
Anything you want to add to this interview ?
I would like to say that we are very interested in making concerts abroad, no matter if it's a rock festival, folk rock, progressive or World Music. In our country there is a program of encouragement that finances the trip once the band receives a formal invitation to play abroad. That would make things easier, because we would only need accommodation, food and a good stage to play. We've tried some contacts with Europeans festivals, but with no success. So if there is any festival promoter who is interested in inviting the band, we are available.
Thank you to Calix for this interview

Their PA profile is here and homepage's here



Edited by toroddfuglesteg - December 15 2010 at 12:31