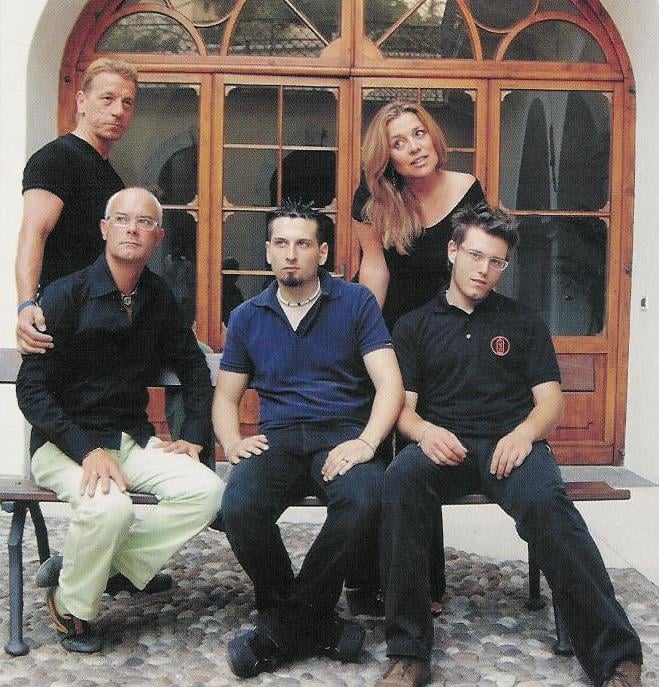 Universal Totem Orchestra is an offshoot project from the Italian Zeuhl band Runaway Totem although they are two independent bands and their music is different from each other. Their debut album caused a sensation and the follow up got a lot of praise.
I got in touch with the band and Uto G. Golin Ė drummer, composer and founder of Universal Totem Orchestra answered my questions.
† †† ††
###############################

Let's start with the beginning. When and where was Universal Totem Orchestra set up and what is the line up? Which bands were you most inspired by?
At the end of 90ís Uto G. Golin and bassist Dauno G. Buttiglione give rise to the first utoís organism. The idea was born from the need to create music without any reference to other styles in a planet where we could routing all our musical and human experiences. At the moment the line-up of Universal Totem Orchestra is as follow: Uto G. Golin (drummer), Yanik Lorenzo Andreatta (bass), Fabrizio Mattuzzi (keyboard and piano) and Ana Torres Fraile (voice). All the members are also composer. Personally, I was inspired from musicians who try to find new ways like Miles Davis, Joe Zawinul, Demetrio Stratos, John Coltrane, Christian Vander and some german classical composer, instead of band.
Universal Totem Orchestra is an offshot project of Runaway Totem. Please give us the differences between Universal Totem Orchestra vs Runaway Totem.
U.T.O. and Runaway Totem are two very different and autonomous projects. Even I appreciate the work and the commitment taken by Runaway Totem, I think these two projects do not converge in a same point because they are two different styles of music.
What is the Universal Totem Orchestra ethos and philosophy?
The Universal Totem Orchestra philosophy is based on a continuous analysis of the human mind paths which in turn are based on real life experiences.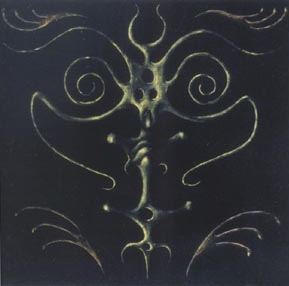 Over to your two albums. Please tell us more about Rituale Alieno from 1999.
Rituale Alieno is an Opera entirely composed by Uto G. Golin and Dauno G. Buttiglione which tells about the dangerousness give by a path of knowledge that is not supported from the sense of reality and humanity. Itís not possible to sail the sea without the skyís knowledge.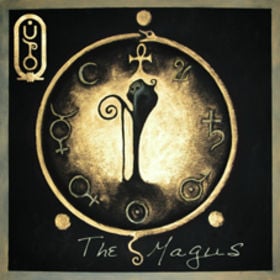 The follow up album Magus was released in 2008. Please tell us more about this album.
The Magus tells about a personal real life experience that has been going on for 30 years and which is not probably closed. If it would be possible to have a time bend (and I believe in this) we could see that this experience would going on for only few hours or few minutes. The Magus is the right continuation of Rituale Alieno besides it could have been the right beginning. The music of The Magus is entirely composed by Uto G. Golin, Yanik Lorenzo Andreatta, Fabrizio Mattuzzi, Daniele Valle e Ana Torres Fraile.
How is your writing and creative processes in Universal Totem Orchestra?
Thereís not an out-and-out standard of writing. Everyone of us compose in a personal way but is inspired from a common subject. Successively, there is a group analysis of the piece where everyone can develop an idea.
How would you describe Universal Totem Orchestra's sound and music?
Itís not easy to give a definition of our music, but if I should find one I would suggest progressive music with a jazz sense.
Is there any plans to do any more albums or any more activities as
Universal Totem Orchestra?
We are working on a new opera, and in the meanwhile we recorded some musical parts in a guest capacity which will be included in the next work of Spirits Burning.
To wrap up this interview, is there anything you want to add to this interview?
Yes, I find there is a question and an answer missing in this interview. But they are a question and an answer which will become natural with the listen of the next opera. We take that like a nice appointment.
Thanx to Uto for this interview



Edited by toroddfuglesteg - December 17 2010 at 15:14