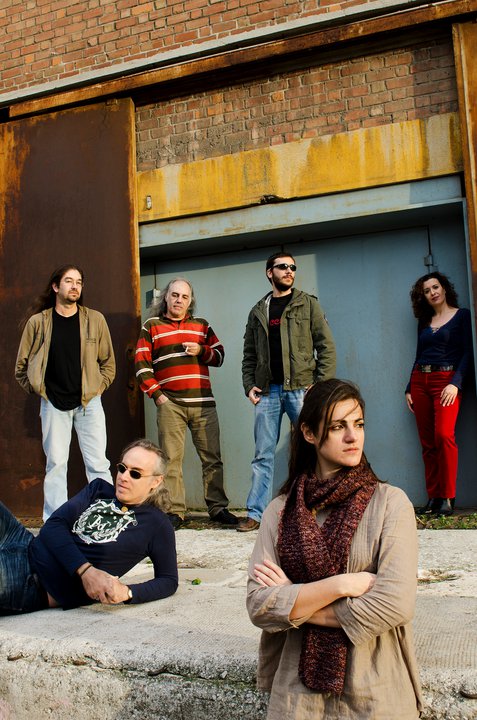 Ciccada is a new band from Greece who has generated some high temperature in ProgArchives lately. The high temperature solely caused by the high quality of their debut album and this is album is another candidate for the 2010 top ten list. I got in touch with the band and they gave us these answers.
---------------------------------------------------------
Your biography has been covered in your ProgArchives profile so let's bypass the biography details. But which bands were you influenced by and why did you choose that name ?
Nicolas:Gentle Giant, Renaissance,Univers Zero,King Crimson,Hatfield & the North, Curved Air, Gryphon and Jethro Tull.
We find that the word Ciccada is powerful and we liked the sound, regardless if we like this small insect.
Were you involved in any other bands before you started Ciccada ?
N: I was the flutist in the cross-over outfit Ad Libitum, playing mostly the music of Claude Bolling and Mike Mower. Also, a member of Stefanos Andreadis Jazz Quartet.  Georges, as far as I know, had not any serious collaboration before.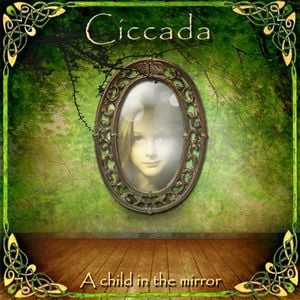 Let's go straight to the only official album to this date, A Child in the Mirror from earlier this year. An album many in ProgArchives have on their Top 5 list of best 2010 albums. Please tell us more about this album.
N: It`s an extremely rich bunch of tunes.We filtered all of our experience as avid music listeners, to create this multi-coloured canvas. The lyrics is our poetry and has almost exclusively to do with esoteric images and fantastic worlds.Some lyrics came out naturally in our native language so we let it in!
I would compare your vocalist Evangelia Kozoni with the the Kari Rueslaatten from Third And The Mortal while your music has a lot of influences I have great difficulties with pinpointing. Please help me out here. How would you describe your music and which bands would you use as good reference points ?
N:I think there`s no comparison at all with K.R. and our music is  different even if some influences are (perhaps) the same.We mostly do rock chamber music.
You are based in Greece. How is the music scene there now and life in general ?
N:Many interesting things but almost nothing progressive.I could talk about artistic loneliness...
What is your latest update and the plans for the rest of this year and next year ?
N:Rehearsing and performing `till next summer. But we are also trying new songs...
To wrap up this interview, is there anything you want to add to this interview ?
N:We hope to be able to satisfy and please all lovers of good art as long as Ciccada is alive.It`s a great pleasure for us!
Thank you to Nicolas for this interview

Their PA profile is here and their homepage here



Edited by toroddfuglesteg - December 22 2010 at 07:23