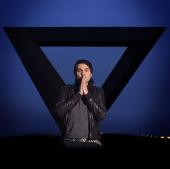 Fourteen Twentysix is a band lead by Chris Van Der Linden. The band has been called a dark prog band. 
I got in touch with Chris for the Fourteen Twentysix story.  
@@@@@@@@@@@@@@@@@@@@

Were you involved in any other bands before you started up Fourteen Twentysix, which bands were you influenced by and why did you choose that name ?

My first bands were a doom metal band called Molestiah and a progressive/altrock band called Sweet Assembler. I played the drums and did some of the lyric writing and co-arranging of songs. Most people don't know I started out as a drummer, I remember wanting to become a guitarist when I was a kid. On the day of my birthday I went out to to music store with my dad to buy my first guitar. I listened to metal when I was a teenager, bands like Metallica, Slayer, Danzig, Carcass and My Dying Bride. But before we went to the music store my dad said "hey why don't we check out this drum store first, I know the guy who runs it, he's nice". Three hours later I was on the parking lot outside tossing my first drum kit in the trunk of the car. I only returned to playing guitar again when I started Fourteen Twentysix.

My main influences are definitely metal, in particular the doom and melancholic sub-genres. Bands like Paradise Lost, Anathema and My Dying Bride just struck a chord with me, my teenage years were far from fun so it made sense. While I've moved on since, enjoying almost any genre of music, I'm still a sucker for dark, melancholic and dreamy stuff.

Another musical influence has to be 80ies music like U2, Depeche Mode and Duran Duran, while it may readily audible in Fourteen Twentysix, the spirit is there. My older brother listened to these bands and I think I owe a lot of latent inspiration from those bands. Our new album we are recording features a lot of arpeggio bass synths that will definitely remind you of Depeche Mode and OMD.

Why did you choose your type of music instead of other forms of less nerdy music ?

When I quit playing drums in Sweet Assembler I had been running on for what felt my entire life. I had to sort of press the pause button and start clearing up the wreckage of my past. All the things from my teenage years and up to more recent events had left their mark and I wasn't in a particular happy state.

This made me want to write songs just for my self, songs to forget about the troubles that I had. Stylistically I wanted to make music that had an industrial, repetitive drumloop-oriented base, layered with dreamy rock elements. I remember listening to industrial/drone acts like Form Alkaline, a 1990's act that issued obscure CD-R's. Distorted drums, noisy synths with a haunting voice on top. It seemed the perfect vessel for the story I wanted to tell.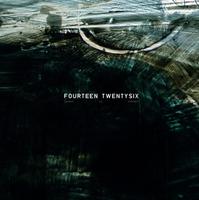 Let's go straight to your debut EP. Please tell us more about Songs To Forget from 2009.

Songs to Forget are my very first songs I recorded all by myself in my bedroom, in the year after quiting drums for Sweet Assembler. I couldn't play a note of guitar or keyboard. I had not recorded anything either so I had to learn it all from zero. But I was so determined to "record my story" I just went with it and learned along the way. I bought my first recording gear and spent nights online, reading on audio engineering forums and music writing boards.

I didn't had experience with song arrangements so I mostly focused on "sound" and "atmosphere" rather than worrying about a catchy song-structure. Vocal lines where more than often strokes of recorded "luck", not something I consciously composed on top the music. Guitar lines where very simple, looped strums, because I couldn't play chords. In fact I sometimes held my left hand in place on the neck, while setting up a microphone with my right hand, cause If I let go of my left hand I would not remember what notes I had come up with.

The way I make music is by going with the flow, pressing keys that feel right, judging by what I hear. A minute later I couldn't tell you what I did or play it again. If you hear the music, you wouldn't guess how bad I am at playing instruments other than drums. But the truth is, I still dread playing guitar and keyboard live to this very day, I'm really glad I have great band members now. In fact, I wouldn't be able to play my own songs live without them. It's a definite reality check and it keeps both my feet on the ground.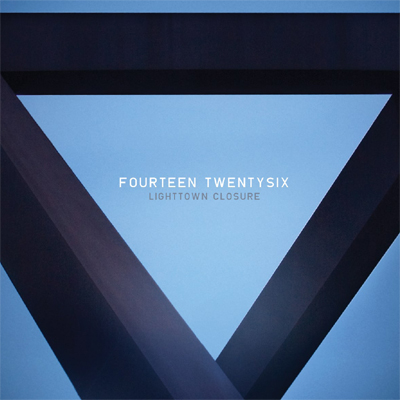 Please tell us more about your debut album Lighttown Closure from earlier this year.

Lighttown Closure is our first full length album, with great material and numerous flaws. When Songs to Forget was finally finished I was really quite exhausted. Its a hell of an effort, writing, recording and mixing a bunch of songs. Especially if you are doing it for the first time, it feels like puzzle you can't figure out. By the time I was finished I had met Jelle (guitarist,technician). He liked the music and concept. We started talking about playing live as a band, something I hadn't really intended when I started the project, and I suggested to write the next album together.

We recorded about three new song ideas together on new years day. We recorded live drums as an experiment to mix them with our drum loops. The sound totally blew us away, we had three very exciting songs. The material was so far from what I had previously done though it left me in doubt. Then Jelle became very busy with his art education which forced me to continue working on my own again.

I finished Lighttown Closure mostly on my own, which you can definitely hear, its turned out to be a really dark record again. The more positive material I recorded with Jelle ended up not being used. Apparently there were still some things from my past which needed to be put to rest. At first I was really disappointed with the result, because I wanted to make a different album. Now when I look back I love it for what it is, a final chapter, like the title says "Closure". The album got us great reviews and impressed many people with its high production values. Not everyone liked the lengthy and gloomy songs, but almost everyone recognised our potential.

How is your creative processes from coming up with an idea to it's being recorded ?

I start with creating a drumbeat most of the time, laying down an interesting groove. Then I add "atmosphere" to it by layering in a field recording, synth pad or other unique "sound". Third step for me is adding a guitar line on top or a synth melody. At that point, which takes me one or two hours mostly, I have a sketch that sets the mood and direction for a complete song. I send it over the my band members to see how they like it. If they do, we start working on the project together to flesh out the song.

With our new album we've gone a step further by following a strict "story concept" to work from. This dictates the kind of songs we record to fit certain parts of the story. To get started, I created a bunch of first "sketches" to set a certain style/mood/direction we could then work on together. In this fashion we knocked out a total of 15 song sketches in one weekend.

For those of us unknown with your music; how would you describe you music and which bands would you compare yourself with ?

I have no clue. Its a mixture of industrial, electronic, rock, singer-songwriter, pop, postrock and metal. We'd hoped you could tell us what kind of music we make because we still need a good tag-line :)

We get compared to Chroma Key and Depeche Mode quite often. Nine Inch Nails gets mentioned because of our industrial edge. My voice is often compared to 80-ies vocalists like David Sylvian (Japan) and Mark Holis (Talk Talk) which is a big compliment.

I don't think we really compare ourselves with other bands, we just try to make the music we like. We do talk about music styles when writing and recording like "Hey wouldn't it be great to drop a sort of Dubstep bass synth on this chorus?". We also love to watch and read about other people's studio approach or creative motivations. Trent Reznor is someone who actively shares his experiences, so do we, publishing a recording diary of our new album on our website.

Your two releases has been released without supports from a big record label and as digital downloads. What is the pros and cons of going it alone ?

The big pro is that you are completely independent. You can do what you like, when you like it. You other big upside is that you can reach a large number of people worldwide that will actually become loyal fans. Our music is available as a free download and we managed to generate over 55.000 downloads this way.
We have a fair amount of Facebook fans and Last.fm listeners. It takes a lot of hard work in the evenings to manage your online activity/campaigns but you can definitely build up something yourself.  

The downside is that it is all a lot of work. I generally spend about 30 to 40 hours on Fourteen Twentysix per week next my day job (running a company). You would guess most time goes into making music but that's absolutely not the case. I spend most of my time managing things (rehearsals, shows, planning) and doing Internet promotion. The whole online digital social revolution is definitely our cup of tea and I love doing it. The downside is that you are left with precious little time to work on your new album.

How is the gigs scene in your area these days and do you have any problems getting gigs ? What is your plans for next year ?

Its pretty tough. The scene is changing fast, where small venues and bars don't book bands anymore because of the financial risks. On the other side the big venues only book established bands because of the same financial risks. I run a company so I totally understand this practice, but it does make it hard for starting bands to get going. Add our niche style music to that and you can imagine we have to work really hard to get shows.

We try not to worry about it too much and just stay positive. Work hard, meet people, make good music and stay active online. If you have a busy Facebook page, weekly updates everywhere and people Tweeting about you it definitely helps making a good impression. Bookers look at your website too and it makes a difference if they see you go a long way attracting fans and making something happen.

To wrap up this interview, is there anything you want to add to this interview ?

We are very excited about our new album we are recording at the moment. It's the first new chapter after Lighttown and its very, very different. The entire band is now writing and contributing which results in some amazing stuff. It feels great to not do it alone again. I'm happy :)

We like to invite everyone who likes our stuff to become a Fan on Facebook and drop by our website  to read our new album recording diary. Also, we plan to launch a fund-raising campaign soon for our new album. We will post news of that on our site after the holidays. It will include a first sneak peak into our new music, its a great way to support us. 

Thanks everyone for your great interest and response! Thanks!
Thank you to Chris Van Der Linden for this interview
His PA profile is here and homepage's here




Edited by toroddfuglesteg - December 25 2010 at 15:57