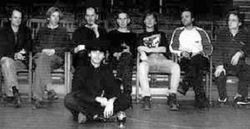 Blast is a Dutch quartet which was formed in 1989. During the intervening 21 years or so, the band has had many different incarnations. Their initial style was one of intricately composed "art-rock", a style which was self-described as "chamber music for rock instrumentation." However, the work which can be heard on their latest releases often evinces a much freer and more improvisational new music. The complexity of their musicianship, as displayed in both their more structured compositions and in their improvisational mode, has always been at the forefront of the band's work - regardless of the various creative approaches they have evolved over the years.  
I got in touch with Frank Crijns for their story.
------------------------------------------------------
I have got all your biographical details so let's not waste your time with that. But why did you choose that name ?
Our name is based literary magazine "BLAST " of the Vorticist movement in Britain and especially the manifesto they put out was / is inspirational . There were two editions published the first on 2 July 1914 and the second a year later on 15 July 1915. Written primarily by Wyndham Lewis with bright pink cover art referred to by Ezra Pound as the "great MAGENTA cover'd opusculus", the magazine is emblematic of the modern art movement in England and was an reaction to kubisme, constructivisme and futurists at that time ( for more info go to english wikipedia : BLAST
(magazine) ). They mixed different art forms with an open mind and energy !
To start with; please give me your (long or brief) thoughts and lowdowns on.......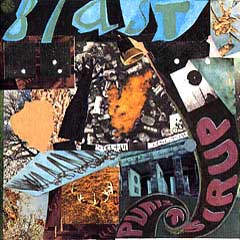 Purist Sirup from 1992
First line up, Dirk Bruinsma and me started the band inviting 2 musicians from Tilburg ; R. van Helvert on drums and W. van der Maas on clarinet & alto sax . All four of us were based in Tilburg /the Netherlands.
It was recorded in 1991 after a long rehearsing period and at that time not many gigs.
When the cd came out we did a lot of touring and festivals ( MIMI festival in France was important for us ) in Europe , got fine reviews especially outside of Holland.
The cd was a musical statement for us , it showed our influences and ideas about form and structure, free jazz , spoken word, strange rock grooves, improvisation, the "fine" combination of instruments ( clarinet/alto sax , guitar, baritone sax, drums and with some bass in a few pieces ) and even some pshycadelica.
In 1993 we played at SOUND OF THE NEXT CENTURY festival at the Kitchen, New York (USA).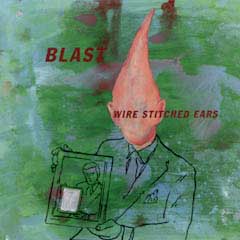 Wire Stiched Ears from 1995
Second line up, E.Capel (from Eindhoven) and J.Meneses (who was living in Tiburg at the time) joined the band.
This cd has a more " rocky " approach due to the fine drumming of jim.
There are some of my favourite jagged and energetic pieces for quartet on this cd (for example : "This is not a folksong") .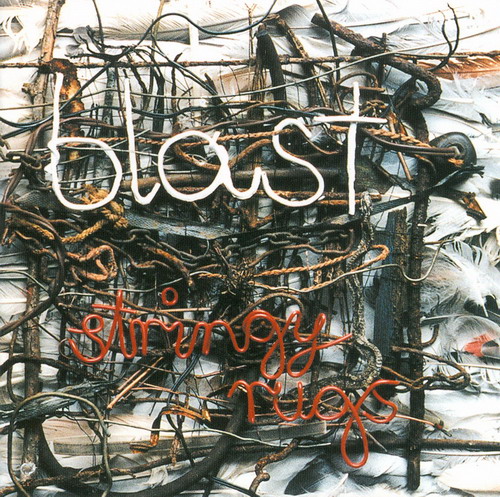 Stringy Rugs from 1997
Third line up , D.Kerman joined the band ( jim left because of returning to the usa). We met david at a 5 uu's concert in Tilburg, at that time he was living in the south of France at the studio/farm of Cris Cutler and Bob Drake. So he came over to Holland in some periods to work on the material and to do a tour. We played with dave on the Victoriaville festival in Canada.
On this cd it is the first time we play with 5 extra musicians (extra horns and marimba ) in the studio. Until then for me the most mature music we have done :
A combination of "Purist....."and "Wired......" with the addition of the extra instrumentation, a great david on the drums , a combination of some "wild" pieces in contrast with "heavy" composed music, and the different instrumentation of every piece gives a colourful journey and a preview of what we wanted to do in terms of instrumentation, musical ideas and composition.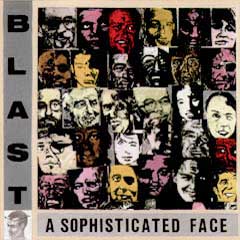 A Sophisticated Face from 1999
Fourth line up, our octet line up (live) . We were ask to do an extended project here in Holland with a dutch tour connected to it (6 concerts).
David already went back to the states and Edward , dirk and me decided to ask 5 new musicians for this project : trumpet,violin,cymbalon/cello, percussion and el.bass (P.Conca joined the band here). In the studio marimba was added .
This is completely composed material and is heavely influenced by contemporary ensemble music (Varese, Zappa, Xenakis , Braxton...to name a few ).
Musically it far from "Purist" or "Wired..." but still has some ideas and views of "Stringy." In terms of composition it is the most extreme we did. The different pieces were written by Edward, dirk, paed (Conca) and me. After the tour we went into the studio to nail the project on cd.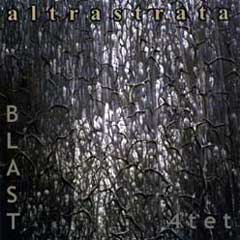 Altra Strata [by Blast4tet] from 2003
Fifth line up, F.Spera joined the band in 2000. Also after the octet project and three cd's Edward decided to leave. And we became a (new) quartet again. With this line up we decided to work with more open forms, so still composed material but embedded in graphic scores / improvisational
context(s) & sound textures. This is away from the contemporary ensemble music and more towards a free jazz approach, so an open style that combines elements of composition with grooves and free improvisation.
Before the recordings in 2003 we did a lot of touring to evolve and grow into the new approach. In 2001 we did a small Japanese tour and played on the Yokohama jazz festival .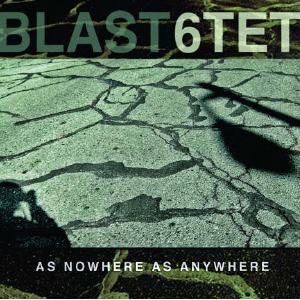 As Nowhere As Anywhere [by Blast6tet] from 2007
A kind of "new little project" line up: the quartet added with Saadeth Turkoz /Voice and Hans Koch / bass clar.& soprano sax.
The idea was to do a totally improvised programme and to investigate and experimentate to find out new gestures, open time approach , free polymelodic layers and sound textures.
I would decribe this cd. as abstract minimalism, so far away from all we did, but still interesting and colourfull ( due to the line up ! ) if you approach it as a kind of abstract film score.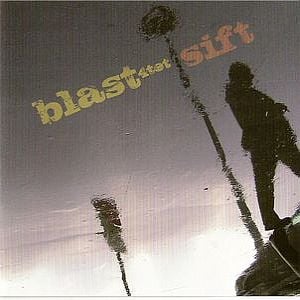 Sift from 2009
Back to the basic quartet (since 2000) , with guest Elio Martusciello/electronics on the last track.
Also back to form , composition, themes and grooves. A mix of "Stringy...." and "Altrastrata" but with a " free Jazz approach" , especially in the drums. 80% composed with some improvisation , a lot of energy and tension is execuded. In 2006 we played with the 4tet at the Irtijal festival /Beirut in Lebanon.
You use Blast, Blast4tet and Blast6tet as your band names, according to if the band record and perform as a 4 band piece or 6 band piece. Who is the core-members and please elaborate on this for us.
Dirk Bruinsma and Frank Crijns are the founders and core members of the group.
Blast was founded in 1989 and over its more than twenty years of existence had a multitude of different line ups, from the basic quartet , quintet, sextet, octet and playing together with chamber ensemble. The musical focus has changed quite a bit during that time.
After a period of about ten years playing as a fixed quartet, 2010 marked the change/transition to yet another phase. Fall 2010 Blast started to play with the latest line up, and became a quintet, switching to two saxophones and a keyboard, which replaced the bass guitar. This new instrumentation enlarges the musical possibilities of the group quite a lot, leading to a more detailed dynamics and a larger spectrum of colors in sound.
What is the latest update on Blast ?
Fall 2010 Blast became a quintet :
Onno Govaert: drums, percussion
John Dikeman: tenor & baritone saxophone
Andrea Taeggi: keyboards, electronics
Dirk Bruinsma: alto & soprano saxophone // composition
Frank Crijns: electric guitar, devices // composition
How would you describe your musical development from your first album to this date ?
The group's musical development has travelled from complex composed art-rock to a much more open style that combines elements of new music with rock based grooves and free improvisation.
Composition has always played an important role in the creation of the sound of this band. And even though nowadays there is a lot of openness to the music it is always structured in a preconceived way. In the latest compositions one can find elements of various periods of Blast its musical history as if the group is taking a reflective approach.
We work on the development of new ways of notation and a way of playing in which time is used with an utmost flexibility and where the players are conductors at the same time. In the scores we make use of notation techniques such as graphical writing, polymetrics, free choice of parameters in order to reduce the harshness of transitions between the improvised and composed material, and to create a coherent sound. As a result the range of dynamics becomes wider and the tension between
abstract and tonal music is more emphasized.
How would you describe your music and which bands or scene would you compare your music with ?
Concentration music for awake listeners .............and open minds. A kind of mix between dr.Nerve meets Anthony Braxton meets ensemble Modern ?!? or just "Blast authenticity" ..............
How is your label situation and what is your experiences with the music industry ?
Depends of line up and "style": The last two quartet c.d.'s came out on Recommended records , they are more interested in the free field of improvised and composed music,
The 6tet cd came out on F.M.R. records , they are totally into free improvisation and the first 4 c.d.'s came out on Cuneiform records , they are more orientated to prog. rock , R.I.O and "new jazz" .
So when we make a new c.d. (hopefully somewhere end of 2011) with the 5tet it would be good to bring it out on Recommended records because it would fit well there.
What is your plans for this year ?
Playing with the new 5tet in Holland (play at bim huis ,northsea jazz and some more ...) , Germany , Belgium .......Portugal (Goethe institude), Brasil(?)............... & composing new pieces .
Just to wrap this interview up; do you have any regrets in your music career ?
No .........................................
What is your five alltime favourite albums ?
- Robert Wyatt : Rock Bottom
- Anthony Braxton : Creative Orchestra Music
- Miles Davis : Bitches Brew
- Captain Beefheart : Trout Mask Replica
- Shakti : Live
- Renee Lussier : Tresor de la langue
(in free order and "to name" a few !!)
Anything you want to add to this interview ?
AND buy our c.d.'s at Recommended records, F.M.R. records or Cuneiform records !!
Thank you to Frank for this interview


Edited by toroddfuglesteg - January 05 2011 at 16:45