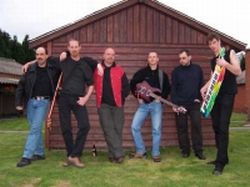 Ghiribizzi is the name of a Belgian prog band which was founded by Frank Centauri, Dario Frodo and Yves Simmah.†
Their melodic music is a mixture from neo prog and prog-metal of the seventies and eighties. This energetic music includes minor influences from classical music, cosmic music, musical and mainstream rock and pop. Most of the elaborate compositions are based on appealing piano parts and leave plenty of room for instrumental interludes & keyboard solo's.

I got in touch with the band and†Frank Centauri answered my questions.
################################################
When, where and by whom was Ghiribizzi started ? Did any of you, past and present Ghiribizzi members, play in any other bands before joining up in Ghiribizzi ? Why did you choose that name ?
Safely settled in my home studio The Saghirai, back in 1998, I felt it was the right time to release some music. In 2000, I finally decided to give the monster a name : ĎGhiribizzií. Before Ghiribizzi, we all played in different bands and most of them still do. Itís impossible to mention all those bands they were playing in, because the list would be extremely long, and I donít know all those bands by name ! Why I choose that name ? Well, I try to surprise and write varied music, I could find no better way to express it than coming up with the name ĎGhiribizzií. It means capricious, often changing or surprising transitions. Ghiribizzi is a term for the dizzy headed feeling of having so many ideas. Itís also a classical music term. It suits me well, as a person, musician and songwriter. I donít like to be classified in one category. Meanwhile, Ghiribizzi is a registrated brand name.
How was the music scene in your area when you started ?
At that time I wasnít really involved in the local music scene. To be honest, I really donít know. Iím not that guy who follows all those bands and whoís playing in it. After the release of the demo-album Zep Tepi I became a little bit more involved. And even now I donít know many bands and their members, only a few.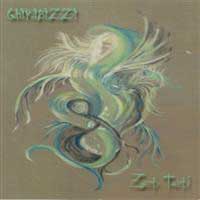 Over to your albums. Your debut album was Zep Tepi from 2001. Please tell us more about this album.
Zep Tepi is a true demo-album. With this album I wanted to give the listener an idea what they could expect from Ghiribizzi. In fact it was a sort of a try-out. We were only with 3 members at that time. I recorded and mixed the music on a simple single multitrack recorder. We used electronic drums and basses. When it was finished I send the tracks to producer David Richards (known for his work with Queen, etc), whom Iíve met some time before. He agreed to remaster the global sound. It was a small cooperation with him but Iím still very proud of it. Some tracks on Zep Tepi, like Time, Remains The Same and Farewell To God were re-recorded on its successors. Although Zep Tepi is a demo-album, it received some good critics and the listener asked for more.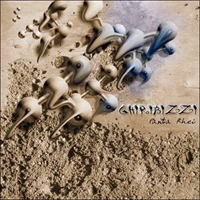 Your second album was Pan'ta Rhei from 2005. Please tell us more about this album.
This is a different story. After Zep Tepi, a real live-band was formed. In these days the line-up changed frequently. At last I had a band to work with. I wrote new songs suitable to the current band members. We recorded the album Paníta Rhei at ACE Studio. ACE Studio is one of the most famous recording studios in Belgium. It is situated in the village of Aartselaar, 8km from the city of Antwerp (Belgium). Ace Studio is runned by producer/engineer Frank Van Bogaert. Frank Van Bogaert is considered one of the most experienced and dynamic professionals in the Belgian music world and has worked with a lot of big names in the Belgian and Dutch music scene. The control room has all the outboard gear you would normally expect from a state of the art studio. The studio has an excellent sounding recording room, which can hold up to 40 musicians. I recommend everybody to record at ACE Studio. For more details visit :
www.acestudio.be
Paníta Rhei is produced by Frank Van Bogaert and Ghiribizzi. It became a well-known disc in the progressive rock scene in Belgium and beyond. There are 10 songs on the album and has a playing time over 1h15m. Asian Love, one of my favourite tracks on this album, is dedicated to the sun, not to an Asian girl, contrary to what many people believe. Donít Fear The Unknown, inspired on the Mayan Calendar, was released on the compilation album titled ďA Taste Of BelgiumĒ. Paníta Rhei received high scores in Belgium, Netherlands, Brazil, Spain, Italy, Germany, France and USA.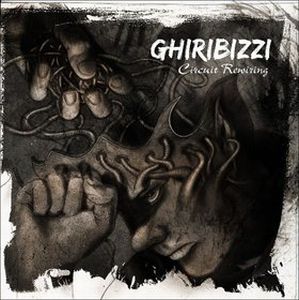 Your third and so far last album is Circuit Rewiring from 2010. Please tell us more about this album.
I decided to split the band in Aug 2007 due to an internal conflict. Many people thought Ghiribizzi died here. But they were wrong, very wrong. I was driven to Ďrewireí Ghiribizzi. Indeed, I searched for that Brian May guitar sound that I loved so much and still do. I contacted Laurens Gardeniers, a musician fellow from Leuven. He made his own Red Special guitar. I started rehearsals in 2008 together with Yves Simmah, Krid Yrus, Gino Bartolini and Laurens Gardeniers. With this line-up we recorded Circuit Rewiring at Ace Studio in 2009/2010. It has a more open sound than Paníta Rhei. The songs are shorter and easier for the listener. I have spent more time in writing songs for Circuit Rewiring than in writing songs for Paníta Rhei. The nine songs on Circuit Rewiring are not that simple. If you listen carefully to Chemistry, for example, youíll notice why. To give the listener a completely different Ghiri-feeling, I used female backing vocals on the album, delivered by Fabienne Shaw. She did a tremendous job. So far, we released one single from this album : ĎLost In Thoughtí. Van Bogaert, Simmah and myself produced circuit Rewiring.
How is the creative processes in your band from coming up with an idea to it's being recorded ?
I create all Ghiri-songs in my home studio The Saghirai. The midi-tracks are mostly completely finished. The band members receive a demo of the song with which they can practice. On my demoís I use electronic sampled drums and synth bass guitar in a rough mix. Everything comes alive in the rehearsal room. Gino Bartolini, Krid Yrus and Laurens Gardeniers are used to my Ďway of workingí. They know they have to follow my ideas but they are free to improve my drum, bass- and guitar work. It works perfect. I give the rhythm/notes, they copy and/or edit them, and I keep an eye on everything. All keyboards tracks and sound effects are edited/recorded at The Saghirai by Simmah and me before we go to ACE Studio. At Ace Studio, the files are loaded on the Ace computers. Yves Simmah is responsible for all this stuff. Subsequently, we record drums, guitars and vocals at ACE Studio. The whole process takes time, but itís worth every second.
For those of us unknown with your music; how would you describe you music and which bands would you compare yourself with ?
For me, itís rock music with different influences.
It sounds like Ghiribizzi. People have the nature to compare. Since the year 2000, I keep a list of comparisons. Itís over 103 bands/artists now...so even today itís better to let the listener decide for themselves to answer this question, so it can be added to this rather becoming long list ;-)
If I am not mistaken, your three albums have been released on your own record label. What are the pros and cons of going it alone and what is the availability of your three albums ?
Yes, all the albums are released by myself. Maybe one of the cons of Ďdoing it aloneí is that thereís lack of marketing and proper distribution. Best of all, there are fewer people involved. I donít need to justify anything to anyone.
Circuit Rewiring is also available on CDBaby, Kinesis, Just For Kicks, etcÖ
What are your plans for this year and beyond ?
If I have the cash, time and courage, Iíll try to record a new Ghiribizzi album around 2013. Now I have to focus on new material and have fun. My major dream is to invite David Richards to Belgium and work together with Frank Van Bogaert at ACE on Ghiriís next album. Or visa versa, with Van Bogaert to Swiss...haha, that would be fun. Maybe I will ever release a solo-album with various musicians who want to work with me. It would be a challenge !
For this year I hope we do some gigs, but most of all I want to maintain the good atmosphere within Ghiribizzi. Thatís the most important thing, you know !
To wrap up this interview, is there anything you want to add to this interview ?
Thanks a lot for this interview and kind regards to all you progarchives readers !
Thank you to†Frank Centauri for this interview