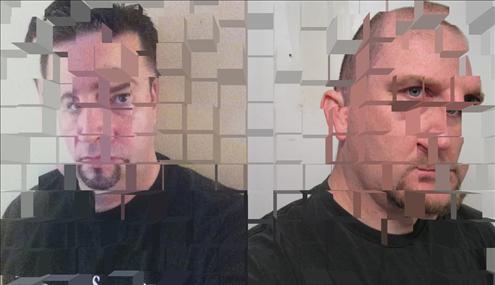 Disconnect is a new US band who released no less than two albums and one EP last year. They operates within the Crossover genre and their albums is quite something.
I got in touch with Erich O'Dell for the story so far.
~~~~~~~~~~~~~~~~~~~~~~~~~~~~~~~~~~~~~~~~~~~~~~~~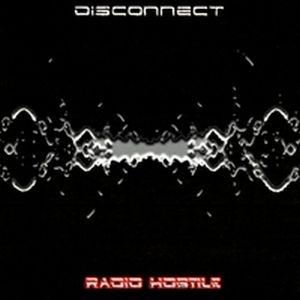 Your biography has already been included in PA so let's go straight to your releases. Your debut album was Radio Hostile from 2010. Please tell us more about this album.
'Radio Hostile' was a vehicle we used to vent our collective frustration with trying to 'make it' in the music business as independent artists for so many years.  We weren't sure anyone other than ourselves would ever hear any of the songs, which gave us quite a bit of latitude for experimenting with different sounds and styles.  We both felt it was important for the story to have a happy ending of sorts, as the ultimate point of the album is personal empowerment.  We found it quite ironic that more people responded positively to 'Radio Hostile' than any of our previous work that was decidedly more mainstream.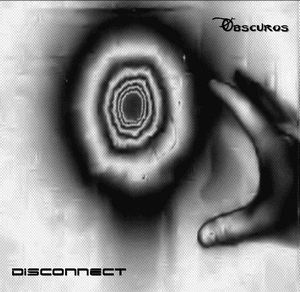 Straight after that, Obscuros was released. Please tell us more about this album.
After completing 'Radio Hostile', we felt we were on a bit of a creative roll, so we decided to continue developing new material.  Although we had literally just finished recording the debut album, we already knew we wanted to try out new ideas we hadn't attempted on that record.  On 'Obscuros', the songs are more complex and certainly longer.  From a lyrical standpoint, the new material is much darker and more personal.  We feel it's our best work to date and are quite proud of it.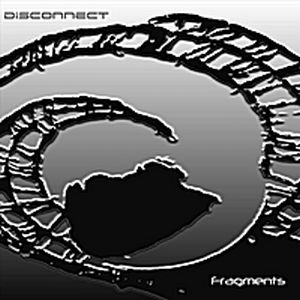 And the EP Fragments was also released the same year. Please tell us more about this EP.
Believe it or not, 'Fragments' was actually released in between 'Radio Hostile' and 'Obscuros'.  'Fragments' is an EP that contains 8 songs which were originally recorded during the band's 'Radio Hostile' sessions.  These songs were cut from the final version of 'Radio Hostile' late in the production process.  They were already mixed & mastered so it made the decision to release those extra tracks within a separate EP logical.  The 'Fragments' material was cut from 'Radio Hostile' primarily because we felt the story was stood just as strongly with 15 songs as it did with 23.  'Fragments' is sort of "Disconnect-lite".  The songs are more mainstream and not nearly as complex as our progressive work.
How is the creative processes in your band from coming up with an idea to it's being recorded and how do you record your albums ?
 Our creative process is kind of interesting.  My studio is located in Maryland, while Brian's studio is in New Jersey.  So we're a 'virtual' band in some ways.  A Disconnect song typically starts with a simple demo (guitar, vocals) that is played along to a click track.  Once completed, that demo gets sent off to Brian via FTP to work his magic in his studio.  Brian then composes a basic drum track for the song and sends me his updated drum track, also via FTP.  I'll then import his drum track into my session, and start building the song outward from there.  Working this way really allows you to hear the music as it's layered and gives us additional ideas on how to structure songs.  On 'Obscuros', we actually reversed the process for one song and it worked out great.  The song "Circadian Rhythms", started out as just an 8-minute solo drum track that Brian recorded.  From that, I built up the chord structures and off we went.  We keep adding layers from our respective studios, exchanging files until we are happy with the song.  Brian also adds some programmed synth tones here and there, which really helps give our songs more texture.  It's interesting to note that during the recording of 'Radio Hostile', I think Brian and I only spoke on the phone once.  All other communication was via IM or email.
How is the distribution of your albums ?
 Our distribution right now is primarily electronic.  As an independent band, we've found production of actual CDs to be cost-prohibitive at this point.  Currently we have electronic distribution through CDBaby.com.  So that gets us on iTunes, Amazon.com, Last.fm, emusic, Rhapsody, etc.
For those of us unknown with your music; how would you describe you music and which bands would you compare yourself with ?  
We like to think of our music as adventurous prog rock that always focuses on the groove. We're not one of those "hey, listen to what we can do" bands who try to put on their best Dream Theater impersonation with pointless pyrotechnics.   We feel with each recording we are evolving a bit more and never repeating ourselves.  We have a lot of different elements to our sound.  Bands that have influenced us include King Crimson, Porcupine Tree, Rush, Peter Gabriel, and Pink Floyd.
The issue of disconnection is the blood running through the band. We are all connected up to something from we open our eyes to we close them again. I personally feel you are on the right track, here I am sitting on Facebook in one window, Twitter on another window, an internal messaging system on a third window and some other communication devices open too. In today's world; if a V.I.P/ member of the US Congress get shot, most of us are so connected that we almost get the news before the bullets hits the flesh. I wish I could disconnect, but I can't. What is your take on this issue and what is your answer to this problem of stress through connection ? Personally, I hate mobile phones and pagers with a passion, but that's me.
The concept of disconnection is something we believe in strongly, but at the same time Disconnect is a band that has fully embraced the latest recording technologies which allow independent artists to produce high-quality recordings in their home studios without spending thousands of dollars in commercial studios.  So we are a bit of a contradiction to our own philosophy.  While we cannot completely escape the trappings of a connected world, there's still something to be said for stepping outside and taking a quiet walk.
What is your plans for this year and beyond ?
Right now our immediate focus is to promote 'Obscuros' as much as we can.  We're extremely proud of the record and we want as many people to hear it as possible.  Simultaneously we're also continuing to promote 'Radio Hostile' as we're still seeing consistent interest in that album too.  We've been looking at the logistics of putting together a live act (as currently we are just a studio duo).  We're already in the early planning stages for our next album.  All signs currently point to the next album consisting of a single, album-length track.
Anything else to add?
Only our thanks to ProgArchives.com for the addition to their database as a Crossover Prog artist, as well as the opportunity for this interview.  We appreciate it.
Thank you to Erich O'Dell for this interview

Their PA profile can be found here and homepage is here