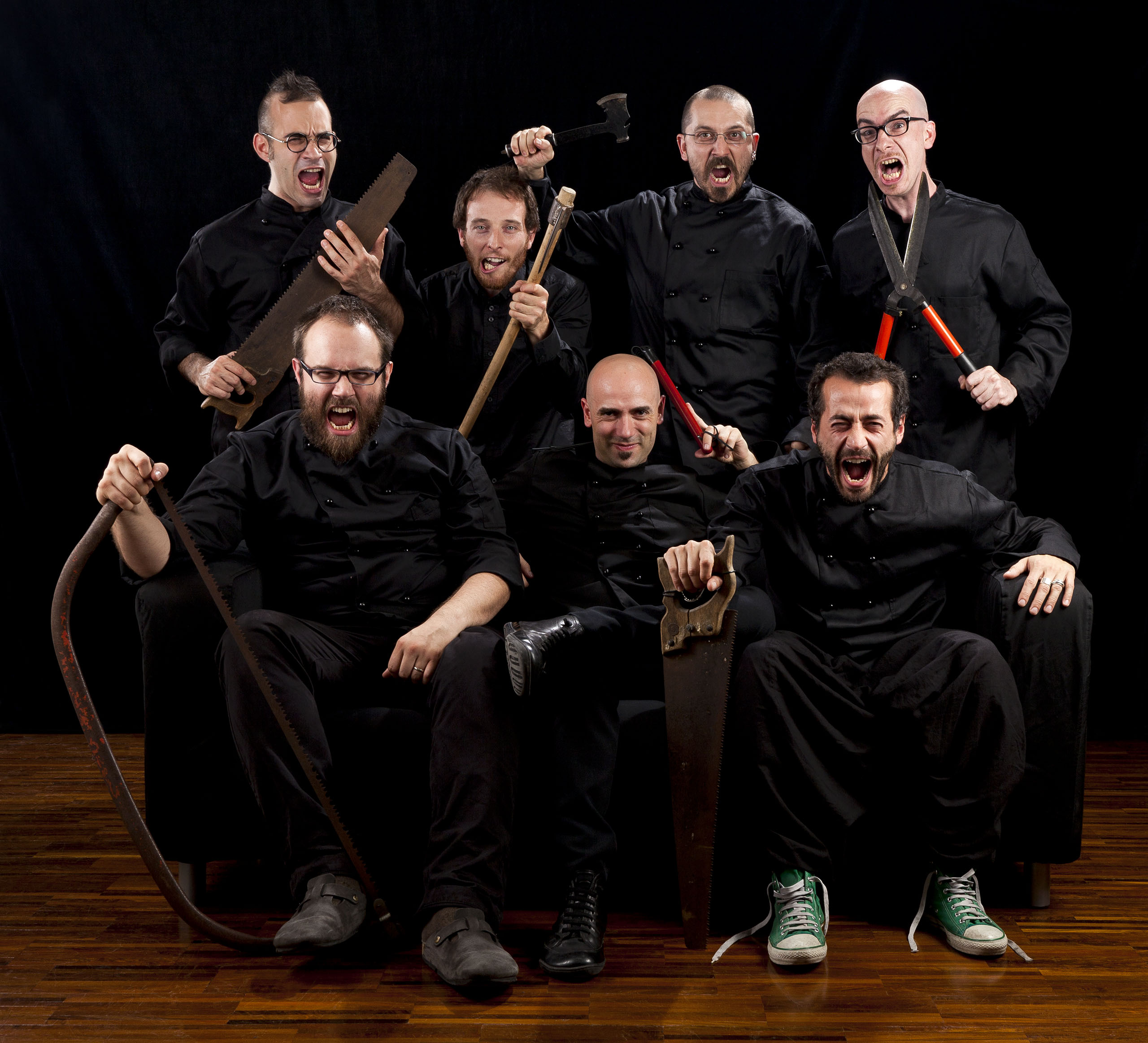 Italy has lately spawned a whole new scene of RIO/Avant-Garde bands. The bands from this scene are highly impressive and as impressive as the RPI scene. 
Nichelodeon is a part of this new scene and you can read their biography here I got in touch with the band and Claudio Milano answered my questions.
##########################################
Your biography has been covered in your ProgArchives profile so let's bypass the biography details. But which bands were you influenced by and why did you choose that name ?
the list of artists that have influenced us is long and difficult to draw up because it collects not only musicians but also directors, actors, visual artists, writers and so "creatives" in the more direct term, which helped shape our way of thinking and feeling the music.
Here you are some musicians or artists who contributed, as performers, to today's music:
the latest Scott Walker; Tim Buckley of "Lorca" and "Starsailor"; the second and third album of Nico; King Crimson of "Red"; Peter Hammil; Diamanda Galas; Dead Can Dance; the Universo Zero of "Heresie"; the HenryCow of "In Praise of Learning" and "Concerts"; the latest David Sylvian; the Art Bears of "The World as it is today"; Joy Division; Tuxedomoon; John Coltrane; Olivier Messiaen; Luigi Nono in "Il canto sopeso"; Luciano Berio of "Sequenze"; Penderecki; Krzysztof Kieslowski; Cecil Taylor; Schoenberg; Kurt Weill; Mark Hollis; Xiu Xiu; Carla Bozulich; Nina Simone; Fennesz; Jaques Brel; Carmelo Bene; Antonin Artaud; John Zorn and many, many others which must be added to my studies in voice emission in ethnic ritual songs from around the world and the work on the timbre of his own instrument that each member of the band does by passing through apparently irreconcilable music genres.
About the band's name, the Nickelodeon were the first cinemas of the american working class, places where imagination could become reality, a sort of Age of Innocence of the multimedia. A nickeline was enough to enter a world that you could not even imagine. The empathy between the artwork and who enjoyed it was complete, there were no filters at all.
Nichelodeon is the "Italianization" of the term Nickelodeon, and recalls the period of the origin of the multimedia avant-garde to give an immediate idea of the close link between sound, vision and performing arts that characterizes our project; not only music but also video art, theater, visual and plastic arts.
Were you involved in any other bands before you started Nichelodeon ?
Again the list could become too long to be made. I'll just mention the side projects still going on: CarneNera; Mad Tubes; Illuminati Trio, Fractures; ANMA; Lickdisker; Jazz Monks; Free Canvas; Nido. Each of us is also involved in projects for impromptu theater, dance, cinema, which last for the time of a concert or a recording.
In Italy, it has become a necessity to collaborate with as many musicians as possible in order to play with consistency and live only on music, given the difficulty that one has to perform in festivals and clubs with adequate pay. This obviously implies a steady reduction in the quality of production, which is becoming more and more flat, uniform and inconclusive, in favour of an always higher individual training. You do not grow together anymore, there is only the meeting; the clash is expected but not its exceeding. A generation of onanists. That's why I decided to devote myself almost exclusively to Nichelodeon, and I survive by teaching singing.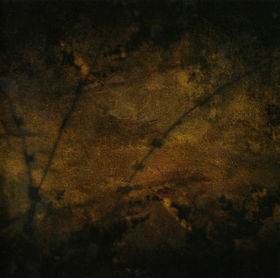 Let's start with something very unusual. Your first album was a live album called Cinemanemico. Please tell us more about this album.
It's the result of a recital for piano, voice and electronics called "La stanza suona ciò che io non vedo (the room is playing what I cannot see)", which is also the name of my second self-produced solo album.
It was created in cooperation with: Francesco Zago and Maurizio Fasoli from Yugen and with Riccardo Di Paola, an eclectic and eccentric musician with jazz and classical training who has now passed to reggae. It was an album recorded live and on a single track, with no post-production, made during two performaces with the videos of the director Marc Vincent Kalinka and the sculptures of the workshop "letestedimary".
It's an album suspended between rigour and rarefied improvisation, very dark and bare, close to some kind of expressionist theater. It's the language of the compressed madness of a fake "quiet life" of the Central European bourgeoisie; three generations that have been waiting for something for years, while slowly sinking into boredom and into the collapse of a social and economic empire which knows no more revolutions, only a slow euthanasia.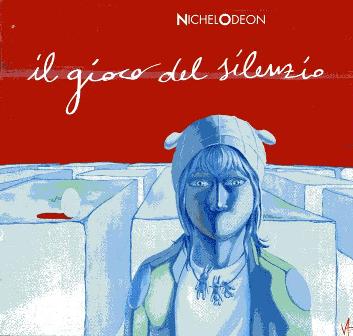 Let's go straight to your only studio album to this date, Il gioco del silenzio from earlier this year. Please tell us more about this album.
I started thinking about recording an album of songs that had their own life and light without thinking too much about music genres, in 2005, after listening to Anthony and the Johnsons.I have since tried to set up a line-up that could play with as much freedom as possible the notes of lyrics and music that I started to put aside in the 90s.
"Il gioco del silenzio (The game of silence)" is the fulfillment of the dream to stop, and not only pursue, the ideal of "total music" starting from the song form. It includes the definitive versions of four songs proposed in Cinemanemico and eight new songs.
It's a record born from the love for the European classical song and for the French Chançon, as well as for rock songwriting, much closer to the renewal of sound and form.
Improvisation understood in the contemporary sense of the word (embracing jazz and extreme noise) adds to the songs, expanding and colouring them, accentuating their kind of "theatre story" through expressionist dynamics, in the point of view of instant composing, crossing the lands of modern classical, ethnic and electronic music.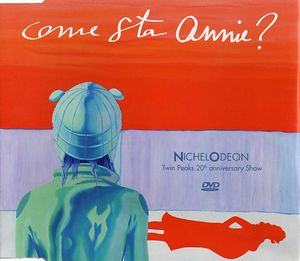 You also have a DVD out this year called Come Sta Annie? Please tell us more about this DVD.
It is the sound and visual document of a tribute night to the twentieth anniversary of the series "Twin Peaks" by David Lynch. It's divided into two parts: a first one with live performances of some extracts from the CD, accompanied by some videos created for the event from videomakers Marc Vincent Kalinka, Luca Cerlini, Gabriele Agresta, Andrea Butera and Frank Monopoli and edited by director Paolo Martelli, on a trip in which dreamy images meet sounds produced by musical instruments and vocal chords tortured beyond belief; then a full-blooded and dazed performance, followed by a chaotic, dark setting of "Between Life and Death", the final episode of "Twin Peaks", where the extreme fast pace of Martelli's editing added to Lynch's scenes and the hands of the musicians that become all one with the instruments, seem to catapult the band directly into the Black Lodge.
At the foot of the stage the wild performance of Ambra Rinaldo (Free Canvas), bent over large sound canvases, capable of producing percussion sounds in contact with brushes and palette knives while tangled and abstract shaped paintings materialize; pulsing and magnetic blood clots of which it seems possible to perceive the smell and the emanation of energy.
Your music is difficult to describe so I leave this task to you. How would you describe your music and which bands would you use as good reference points ?
New expressionist song, anthro"pop"phagy, a chemical laboratory devoted to visual and sound crafts, anti-pop. These definitions we love the most.
I speak personally: there are currently two realities in the world to which we feel very similar, both Greek: the great pianist and composer Othon Mataragas in its collaboration with the extraordinary vocalist Ernesto Tomasini, and the performer Marika Klambatsea, insanely brilliant.
I also appreciated the first solo album of Carla Bozulich, "Evangelista" and the debut of Soap & Skin, but "The Drift" by Scott Walker remains the milestone in decades to me.
You are based in Italy. How is the music scene there now and life in general ?
Italy is experiencing a culturally shocking moment. The new right, able to empathize exclusively with economic prosperity at all costs, is making himself ridiculous internationally with propaganda of false ideals. For years this political class "enlightened" by a vulgar and unscrupulous businessman who is gravely ill such as Silvio Berlusconi, has built its own cultural idea through the television, which has gradually lost its informative and educational role, to become but provocation and noise, confusing professionalism with art, and leading people to identify themselves with cultural models increasingly lacking of meaning and value.
Since the 80s and still partly in the 90s, the culture in Italy has been exclusively the prerogative of a left wing that had managed to uphold a tradition of the new in art with tremendous effort, helping it with very few economic resources to mature works and men internationally recognized as milestones, landmarks.
Today, there is no longer an authentic alternative scene. Magazines promote bands that write "very well packaged" lyrics and that produce an easy listening music, with some spark here and there. We're back to the 60s, but in the middle of economic crisis. This because even those who had upholded the value of a free and new art for years, today only need entertaining. We find the same thing in films, nowadays almost exclusively made of comedy, following an old-fashioned and extinguished tradition.
On the other hand, the avant-garde do not communicate with each other, they despise each other and live in a world entirely self-referential.
  If we once had to feel offended by being called "the people of pizza and mafia", today that's exactly what Italians are: a people that feeds a conservative and mafia-guided culture, where the illegality is in power, aberration and parody are virtue. I am ashamed to be Italian.  
What is your latest update and the plans for the rest of this year and next year ?
We are looking for an international booking agency that enables us to carry around the world a show that includes the music of our cd and also video installations, sets, theatre of the absurd and visual arts in general. We will then slowly start to define the sound and the path that will lead us to our next studio album. Contemporary, we've planned some collaborations with projects related to labels LIZARD and MP RECORDS, aimed at some recordings and at a tribute, which will include the whole or part of Nichelodeon's training staff.
To wrap up this interview, is there anything you want to add to this interview ?
Best wishes to everyone that this be a year of revolutions; social, cultural, and personal.
Thank you to Claudio Milano for this interview