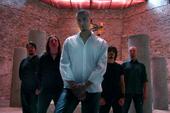 Future Is Tomorrow is an Italian progressive power metal act formed in April 2003 in Udine by guitarist/ vocalist Michael "Gadjet" Snidaro and drummer Fabio "Grave" Tomba. The two of them shared a vision of making some powerful and personal progressive power metal. The band has so far released one album and two EPs.

I got in touch with the band and Michael "Gadjet" Snidaro answered my questions.

@@@@@@@@@@@@@@@@@@@@@@@@@@@@
Let's start with the beginning: Has any of you been involved in any other bands before you joined up in Future Is Tomorrow, which bands were you influenced by and why did you choose that name ?

First of all, thank you for your interest in our band, it's a great pleasure to be featured in ProgArchives! I'm Michael "Gadjet" Snidaro, guitar player and producer of Future Is Tomorrow.
Every band member has been involved in other projects before this one, but with no official releases. The exception is our singer, Max, who recorded the second Elvenking album.
When we started with Future Is Tomorrow, back in 2003, we set three goals: to make music melodic like Shadow Gallery, prog like Symphony X and heavy like Soilwork. Well, these are only a few of our influences. We listen a lot to Savatage, Pain of Salvation, Rage, some kind of everything produced and played by Arjen Lucassen and Devin Townsend, Angra, and a lot more. We're also influenced by classical, symphonic and contemporary music, funky, jazz, some pop artists. In the end, we listen to a lot of different stuff and we always try to deeply understand it and to learn how to make better music. Our final goal is to write with style and personality, so that people can buy our cds knowing we aren't a clone of some other metal band.
The name "Future is Tomorrow" has two meanings. First of all it's an exhortation to live every day of our life at its fullest. This is the way we can build a better tomorrow not only for ourselves, but maybe for the mankind.
The name's acronym, "fit", it's the english translation of a rhetoric rule called "aptum" in latin. This rule is simple: every thread must fit its context. Our context is heavy metal music, so we keep in mind that every musical influence will ever merge with heavy metal.
That's what Future is Tomorrow is about!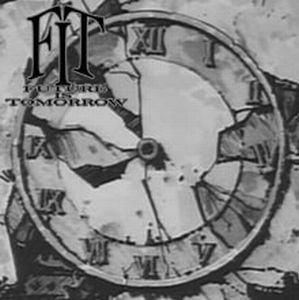 Let's go straight to your releases. Please tell us more about your debut EP Future Is Tomorrow from 2003.

We started playing together in March and we worked from the very beginning on some original music. In a couple of months or so, we had four songs ready and we wanted to enter a real studio to record them. The result has been a simple, low budget demo cd, and we soon noticed it didn't represent very well what we were looking for. However, this studio experience has been very important for us.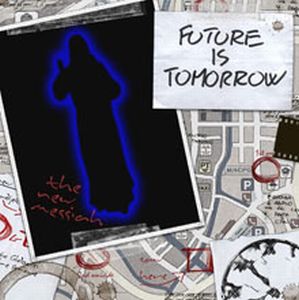 And the second EP The New Messiah from 2005.

After the first demo, we realized we needed to learn more about how to record our music. When you know how to use a mic and a pre-amp to record you guitar and how to get the sound you like, you start also knowing how is going to sound the riff you have in your mind when it will be arranged and recorded. We needed a deeper bound with our own music, so we spent some money on a basic studio board and we self recorded the EP "The New Messiah". We knew very well that it could never compare with a professional production, so we decided to work with a rough, live oriented way of playing. The result has been acclaimed a lot more than we expected, over all in Italy. Anyway, this songs didn't represent what we wanted to do, either.


And there was a four years long break before you released your debut album. What happened ?

We started working on new music with the wish to create something that could be more important, something with a deeper meaning both in the music and the lyrics. It took us a couple of years to write and arrange "Fit to Die", then we finally recorded it in 2007. Back then, every band's member got a dayjob, so we had less free time for the last post-production stages. We choosed the way of the self managing, and there were so many things to do that it took us more than a year to officialy release the album. Well, in the end we did it!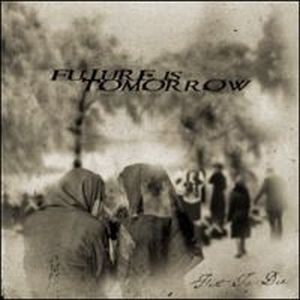 Let's go straight to your debut album Fit to Die (Part 1) from 2009. Please tell us more about this album and when we can expect part 2.

This album is the first part of a concept about death in our society. The main character is a dead man, which consciousness suddenly awakens during his funeral. His consciousness' sight draws half a circle from the altar to the entrance of the church, and every song describes what he sees. The priest, described as a mere practitioner, the people gathered just to look around and chat with each other, the loved ones crying for his death. Going on with the cd, the listeners can know more about this person's story and what he's feeling about his death. The ceremony goes on, and its timing is set by a male choir singing a Requiem for the dead one, which you can listen here and there on the cd.
With this album we wanted to have more of everything. We decided to mix heavy guitar riffs with tons of synthesizers and with an original choir. I know that many bands have already done this, but we did it in a slightly different and personal way. The choir is not a gregorian one, it's a tribute to some composers of the 20th century like Albert de Klerk, Henk Badings and György Ligeti. The keyboards follow symphonic and modern arrangements. You could listen to Fit to Die a lot of times, and find always something you didn't notice before. At least, that's what we worked for.
Above all, there's melody. We want our songs to be catchy, we'd like everyone could sing along.

We're currently working on our next release, but it's not going to be Fit to Die (part 2). We decided to put this story aside for a while and focus on another concept: our next cd is going to be about war, starting from the work of a great italian poet of the 19th century, Giacomo Leopardi.
He wrote about this thread in a very modern way, so modern that sometimes it seems to read the latest news. We really look forward to write music that can make people think about the world we all live in, so we decided to talk about war in a way you cannot see on tv.
The music for this cd will be more complex than the one on Fit to Die, with a symphonic orchestra which will be a tribute to the 19th century composers that made Italy a place renowned for its culture. We're talking of Verdi, Rossini, Puccini and many others. Yes, that's a really ambitious project and we're working very hard on it.

How is the creative processes in your band from coming up with an idea to it's being recorded ?

On Fit to Die, things went this way: I came up with the concept idea, then we talked a lot about it. The concept has been developed by Pablic (guitar) and Grave (drums), and in the end Grave wrote all the lyrics. After that we started working on the music. I collected all the ideas and joined them with the ones I came up with, and then I arranged the whole thing. With all the songs done, we worked together on the details and then entered the recording studio. We had the opportunity to work with 12 singers from the choir I sing with, so we got the chance to give a good "human" feeling to the album.
About the new stuff, things are a little different. The concept idea is mine again, and I developed it along with Grave and Pablic, but this time Pablic wrote most of the lyrics. He sent me also a lot of very good guitar riffs and now I'm writing, arranging and orchestrating the new material. It's the first time I write music for more than 20 instruments, and this is a very big challenge!

For those of us unknown with your music; how would you describe you music and which bands would you compare yourself with ?

There are many bands that describe their music with a lot of words; following this path, we should say we play some kind of symphonic-melodic-progressive-power metal. That's really too much! We're a heavy metal band, that's all! We try to write music with a lot of personality, so that if you stumble upon one of our songs on some radio stations, you can stop and say "hey, that's Future Is Tomorrow's stuff!".
About the bands we compare ourselves with, let's say that all the reviewers compared us with an incredible amount of very different heavy metal bands. We obviously owe something to every band we listen to, but these are way too many to write them all here (other than the ones I mentioned before). I suggest you to visit our website (www.futureistomorrow.it), myspace (www.myspace.com/futureistomorrow), facebook (just look for us) or twitter (@futurestomorrow) pages, listen to what we do and figure it out yourselves.

Your releases are self-released. What is the pro and cons of going it alone ?

There is one very huge pro: you have the complete control of your music. No one will tell you how you have to write to please the mainstream, no one will force you to release one album every year. We can take our time to think about what we want to play and work on it until we're satisfied.
However, the cons are soooo many... we have to do a lot of different things on our own: from production to promotion, we look for business contacts and work on them, look for venues, and so on. For example, it took me more than two months to find out nearly 400 webzines in kind of 55 countries, write to everyone of them and send the promotional copies of the album. I didn't find anything in Japan, so if you know some webzine address there, please drop us a line and I'll be very grateful!
...and let's talk about money: we must afford all the costs, from the recordings to the post production, from the graphics to the shipments. As for now, it all comes from our dayjobs, but we hope that in the future every album could sell enough to pay for the next one.
To tell the truth, if a little band gets a little deal with some little label, things are even worse. You have to pay for everything, you get a very little promotion, no ways to play live (maybe some little festival) and in the end you pay for your own copies of YOUR music! You're also tied to the label, so that they can throw you away when they want to. No, thanx.
Right now we're selling Fit to Die through CdBaby, an indipendent distribution service that maybe many of you know of already: they ship the cds, sell the mp3s and manage the distribution on all the biggest online stores like Amazon, iTunes, Rhapsody, Napster and many others. It's a good service, I think I can recommend it.

What is your plans for 2011 and beyond ?

We hope we'll be able to record our next album within this year and we look forward to play some good show around Europe. In the nearest future, we're going online with a new website, completely SEO oriented, which will be hopefully able to get more people to know us and our music. The worldwide reviews has been very good so far, so we're very motivated to go on with the new stuff, even if it could take a while.

To wrap up this interview, is there anything you want to add to this interview ?

Visit our websites, write us and we'll gladly reply, come to our shows and let's drink a beer together! We're always looking to make new friends! :)
If you're curious, listen to our music oline and if you like it, support us by buying it at www.cdbaby.com/futureistomorrow or by dropping us a line to [email protected]
Thanx again for this interview, I really hope to see you all at our next shows!
HORNS UP!!!

Thank you to Michael for this interview