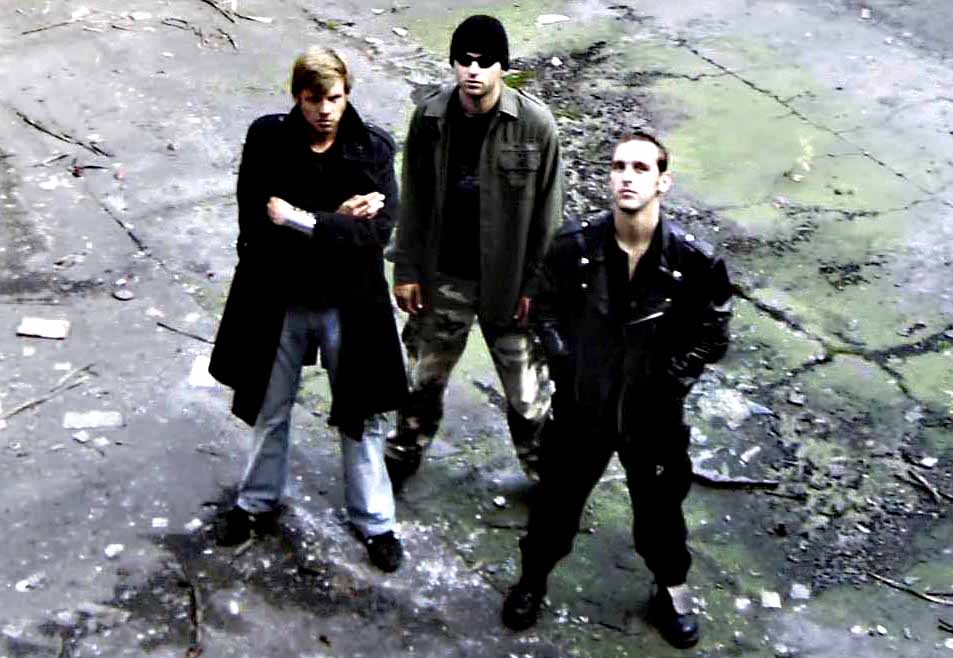 Polish band Grimlord was formed by Barth la Picard (guitars, vocals, keyboards) towards the end of 1999. For the next few years the band released a slew of demos, experienced frequent line-up changes but continued to work at their craft.

Eventually the line-up stabilized, and from 2007 Grimlord has been a trio with Orson (bass) and Lukass (drums) as additional members.
Two full length efforts have been crafted by this finalized version of the band: Bloodrunnethover from 2007 and Dolce Vita Sath-an as from 2008, the latter reissued in 2009 when Grimlord signed with Trident Harmony.

I got in touch with the band and Barth answered my questions.
-------------------------------------------------------------------------
When, where and by whom was Grimlord formed ? Did any of you, past and present Grimlord members, play in any other bands before joining up in Grimlord ? Why did you choose that name ?

Hi.
After the disintegration of earlier local projects in which I was active. At the end of 1999 Grimlord was formed by me Bartosz Źrebiec /Barth La Picard/ and Jacek Bagiński +Rip/Quithe/. By the way! We made a noise together at one time in Vallacha /93-95/
Yes some of them are playing in their bands but someone past member no longer. I want to add that new drummer of Grimlord with name "Caspero"is active in many projects. For example in style such as "progressive metal".Why Grimlord name? because largely we are bringing up topics of tyranny, the war and the power.

How was the music scene in Wroclaw when you started up Grimlord ?

Groups are presenting different styles! there are a few groups which are holding promise, and not absolutely creating the metal art. but unfortunately many metal groups are also playing the secondary music. Many bands sound the same they are one-dimensional. on the stage also Polish legendary groups appeared which arose in 70'

Over to your released. Please give us your long or brief views on your albums, starting with.......

She's A Witch from 2000

First reh tape was recorded in "Community centre" in the room of reheashal /Oława Town/ With Julia Rudnicka on the vocals

Robactwo from 2001

Material was recorded in the same place as previously

Live in Ohlau Vhs tape from 2002.

Live in Ohlau was recorded for local TV /OTVK/ in Amphitheatre /in non-existent already/

Nocna Wizyta from 2003

In the city of wrocław after the restructuring in the Grimlord band. already with new members we worked in the private studio above our newest publishing company

Zaćmienie from 2005

We managed to record only one track after this session line-up broke down the all session took place in Saint Katarzyna / on outskirts of Wrocław/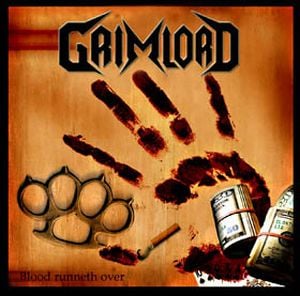 Bloodrunnethover from 2007

This time we were playing as trio. All composition were arranged in the Wrocław "Hellsound" studio. "Bractus" and "Jarek Wysocki" they were responsible for the sound /mix and mastering exactly/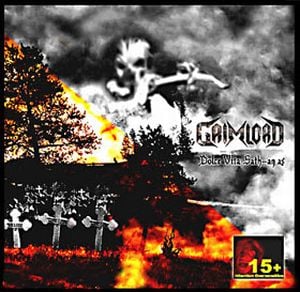 Dolce Vita Sath-An As from 2008

on this same rules we recorded this album /In Hellsound studio with the same people/.But we together in the band decided that mix will care Tom Zalewski from Zed Studio /Olkusz City/. three first songs were mastered by him. And the rest "Instrumental part "were mastered only by me

Is there any plans to re-release the first albums and the Vhs tape (to a DVD) ?

Who knows? in this moment I am not thinking about it at present. In generally we have got one DVD live recorded in Wrocław Club "Od zmierzchu do świtu". Trident Harmony probably will release this stuff soon

How is the creative processes in your band from coming up with ideas to commiting the songs to an album ?


Mainly from my life experience.I am looking around and I try to catch all topics which in my opinion fit to the band . So therefor I often deal with difficult cases, matters. and I describe it all in my notes.

How would you describe your music and which bands would you compare yourself with ?

I like the melody and good stories in lirycs. it is hard to say really. I hope that Grimlordband is itself I hope that Grimlord has original element we don't want to be a copy of other groups
You are doing a lot of gigging.
What is your experiences with the gigs promotors scene and can you make a living out of gigs and albums ?

Yes I agree with you. To me live show is very important thing. Band without live experinces is not very effective

What is your latest update and plans for this year and beyond ?

Actually we ended record our new album "V-Column" and we are planning to shoot a new feature film and video clip together with TH

To wrap up this interview, is there anything you want to add to this interview ?

Visit our website . you will see something soon of what nobody else earlier did in our country.

Thank you to Barth for this interview

Their PA profile is here