A lot of things can be said about France. After the ice age and the separation from Great Britain, they went their very own way with smelly cheeses and gourmet food while Great Britain invented football and cricket. The same rule can be applied to music too. Great Britain invented symphonic prog with bands like Genesis and Yes. France invented zeuhl with bands like Magma & co. French bands is far more avant-garde orientated than British bands. When they invented neo-prog too, French bands still chose their own path. 
Before we talk about the bands, let's start this interview with the brand name and website
Sesame-7
. Can you please explain to us what this is and the ethos behind it ?
Sesame refers to the cavern of Ali Baba and represents all the richness inside every human being. It requires a particular exertion to gain entrance to it. However it is an inward treasure likely to be the key of happiness.

Were you involved in any other bands before you started Setna and Xing Sa ?
Before setting up Setna in 2004, I lived in Paris where I used to play jazz. The proximity with numerous musicians naturally made me rub shoulders with the musicians who played in the Christian Vander quartet (E.Grimonprez, E.Prost...) and also E.Borghi, J.Mc-Gaw & D.Jeand'heur from One Shot. This period awoke the musical inspiration that was sleeping inside me.

Let's start with Setna first. The back ground of Setna lays in the bands Badjada and Gilles Wolff's. Please tell us more about these two bands. Was there any albums released ?
Gilles Wolf is a saxophone player whom I used to often play with at this time. We had a Jazz trio with Yvan Réchard on bass and we played in the spirit of Sonny Rolins. As for Badjada, this is a jazz-rock group with whom we jammed after one of their concerts in Rouen. On that night Florent Gac (piano) had joined our trio and all the musicians of the prospective Setna backing band group were there. Subsequently I had to replace the Badjada's drummer because he was on his way to Nancy. We gradually worked on different new songs that were to become the "Cycle I". At this time these groups had not recorded any album.

Both Setna and Xing Sa are within the Zeuhl genre. This is probably one of the most esoteric and anti-commercial, not to say anti-social forms of music on this planet. Why Zeuhl ?
Although certain elements may lead us to think so, it is not Zeuhl music for the simple reason that this appellation only refers to Christian Vander and a few musicians who are very close to him such as B.Paganotti, and yet it is not as clear as that. Zeuhl = C.Vander. As for The Sesame Workshop, it is gradually building its identity while progressing. We will know what the true nature of this music is when Setna and Xing Sa have made at least three albums.

You are signed on Soleil Zeuhl. How did you get in touch with Alain Lebon and his Soleil Zeuhl label ?
After listening to several of their releases (Pienza, One Shot…) the idea of proposing our music to Alain Lebon came naturally. Oddly ennough, Alain Lebon had heard that Setna was preparing an album and he finally contacted us a few days before we contacted him. When fortune meddles in…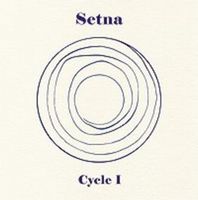 Your debut album was Cycle I from 2007. Please tell us more about this album and its music. What has Setna been up to after the release of this album ?
Cycle I is about a progression path intended for finding who we are inwardly, beyond that image of ourselves this world seeks to send back to us. You may say that this first album is a step of comprehension setting up certain standards defining who we are in depth. Such a step has to experimented in real life in order for its value and magic to be revealed. After this record was released we promoted it by doing a few concerts. Many feed backs were addressed to us via paper chronicles, fanzine and other like webzines everywhere in the world.
Xing Sa was formed as a side project of Setna (to my knowledge). Can you please explain why you set up Xing Sa ?
At the beginning we often rehearsed in trio with C.Blondel on bass and N.Goulay on keyboards in order to practice the complex rythms of "Cycle I". After a few months we started to work on new songs composed by N.Goulay with a theme about the creation of the universe. Thereafter the trio became Xing Sa, distinguishable from Setna by the simple fact the composer is N.Goulay.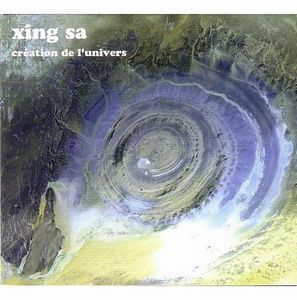 Xing Sa's debut album Création de l'univers was released earlier this year and is on many ProgArchive members Top 5 list of best 2010 albums. Can you please tell us more about this album ?
We've made a few gigs and many rehearsals in 2007 & 2008 to prepare this album. We've tried to express musically the universe's creation through the elements cycle with the macrocosm/microcosm schema in mind, I mean you can observe the same relationship between elements cycle and universe, earth or human being. The rhythm section (moog, rhodes & organ, drums and bass ) was recorded live at the end of 2008, the additional recordings like mellotron, vocals, sax, chau gongs... were made in 2009 at the Sesame studio and the mix & mastering was made on the last quarter of 2009.
What are the plans for both Setna and Xing Sa next year and in the future ?
With Xing Sa, we have recorded a medley of songs by F.Zappa. It will be mixed at the Sesame studio as soon as possible and then available on our internet website. Moreover, Setna is going to record its second album this year.

You are based in France. Is there a scene for your type of music there and do you get any gigs ?
If there a scene for this music ? No, not really. When we play some place we are equated to the "jazz" scene, which is a pity ! These days we are a bit like the Beatles when they had ceased to do concerts. Our influence exerts itself via our disc productions, interesting too but not to infinity.
To conclude this interview, is there anything you want to add ?
Do not allow politics and the media to manipulate you. Know who you are inwardly and find your own way of shining through in this world.
Thank you to Nicolas Candé for this interview

Their homepage Sesame 7 can be found
here