Presence is a relative unknown Rock Progressivo Italiano band. They have released 5 studio albums and one live albums though and deserve more credit (and a proper biography). I got in touch with Presence and Enrico Iglio answered my questions.
===========================================================
When did Presence start up, where and by whom ? How was your earlier years before you got a record deal ?
In the early '90, Sophya, Sergio Casamassima (the guitarist) and I (the keyboards and percussion player) were workin' as studio session players and one day we decided to play some songs free from any form of buisiness style...so we had 4 tracks we feel very unusual at that time, and we produced a 4 pieces mini album called 'The shadowing'.
Vinyl only, really rare now, I think this work was the first step into the alternative prog we had,
I guess this is still one of the best thing we did.
Please give me your (long or brief) thoughts and lowdowns on.......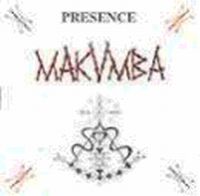 Makumba from 1992
The rumors about 'The shadowing' leaded Presence into a live activity, so we had a few of live shows request and we needed a drummer and bass players...as we find them we decided togheter to have a new album ...probably on 'Makumba' there are some of the best songs Presence ever made... 'Left hand cross' and
'Shinin' uneasy' identify the sound of Presence really well, but there are also some great songs as 'At nightfall' and 'Makumba' too...

The Sleeper Awakes from 1994
An highlight in the Presence career...in this record we worked with the San Carlo Theatre strings orchestra and it was really amazing, We had also a very good studio equipment and a little bit more studio times...the mood in this album is never ending dark...really good songs, outstanding performed...tracks as 'The king could die issueless', or 'The other weight of sense' are the right example of what we were at that time...never heard something sounds like it, was totally our music and our way to play.

Black Opera from 1996
Many things were changing in our life at that time and this was naturally reflected on this record...it was the first time we played someone else music...one of the greatest composer in the history, G. Verdi...I'm sure his music influenced us in the whole album and probably in the albums to come too...really well done work ,as
' The sleeper awakes' we had a really good studio and really heavy motivations to do our best, so we did it...a powerfull album ,surely one of the best things Presence 've done...
Sophya says: as for me, the best vocal I've ever done with Presence.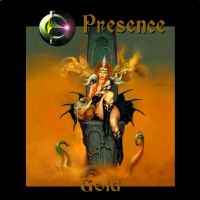 Gold from 2001
This album was inspired by' The witches planet' a novel wrote by Virginia Stait in the 1932...we just returned as a three pieces band and it was fun to return on ourselves...
The song 'Gold' is very intensive and so different from the before recordings... a good album and a good stuff ....we really enjoy in playing 'Scarlet' on live gigs, a Presence trademark song...very interesting rhythmical developments in the 'Carnival' piece, one of the longest song we ever played ...really good record.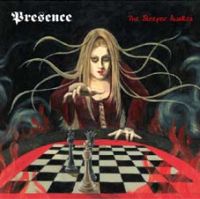 The Sleeper Awakes + Live from 2004
Here we have the first Presence live recording ,together with the reissue of the remastered version of 'The sleeper awakes'. An anthological album, the live songs were taken from the 93/94 concerts and a live version of 'On travel' and 'The swear' from the 2001 concerts...good gigs really...we also performed Zep's Kashmir in an our way to feel, pretty cool version i think...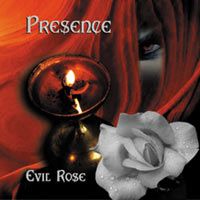 Evil Rose from 2008
Probably the best compositions here...'Orphic', 'Cassandra' and 'Evil rose' too signs the complete maturity of Presence writing songs ...still a three pieces band it takes more than two years to writing and recording but there is the Presence really complete album...two covers in this, 'The prophet's song' written by Queen's Brian May and 'Gates of Babylon' by Ritchie Blackemore and Ronnie James Dio (r.i.p.)...Queen and Rainbow influenced our music since beginning and it seemed so natural to play something of this great bands.
Who is Presence anno 2011 and what is the latest update ?
We are going to reissue 'Makumba' and 'The shadowing' remastered plus a live album taken from the new millenium concert... very good show, we were in Rome as we played a very rock concert...so nice audience and recording too.
Just to give those of us who are unknown with your band a bit of a reference point or two: How would you describe your music ?
Many try to put a mark upon our sound, maybe some could say 'prog metal dark' but I find our sound too personal to have a mark like this ...we love to play classical and opera too and many other kind of music....we love all the good music...
How is the writing and creative processes in Presence ?
Most of all starts with Enrico ideas, then we try to make our shadow upon his songs, but is a six hand working...
How is the availability of your records ?
Our label, the Black Widow Rec. have an hard work to do, but they do it well ...you can find Presence's records in all the world, but only in the right shops...!!
You are signed on Black Widow, an almost mythical label often mistaken for being a doom/gothic metal label. How is it working with this label ?
We're with the BWR about 20 years...it's a winning team, they leave us to choose how our works should be, then took a little of their style, on the cover and pakage most, but they knows how to capture our music with the images...really cool way of workin'
What is your view on this new internet prog/metal scene where nerds/human beings from Vladivostok to Los Angeles is suddenly popping up in your inbox based on some minutes of music on Youtube and Myspace. Is it easier to run Presence now than back in 1990 when cassette tapes and CD-Rs were the ultimate of human inventions ?
There's a lot of people who consider themselves as artist and have the necessity to make the world knows their art or considered so...the web is a good way to do this but I think to make records and concert and writing music is a different stuff...in the '70 or '80, to make music you had to go in a real studio and play on real instrument to do real concerts...now this ain't really basic...a good lookin dress could be enough...still there are good bands workin' hard but they find this problem on their way...the world change faster then us and I hope we could find a better way to use the web in respect of music....
What is your plans for the of this year ?
the reissue of 'Makumba', never printed on vinyl, and 'The shadowing', never printed on CD , plus the live album, I tell you before, could be the next step, we hope so...
Is any of you involved in any other bands or projects ?
Sophya have published 'Aradia', her first solo album, I wrote and perfomed the sountrack of the movie 'Triste Valentine' (presented al 'Biennale' in Venice last year) and Sergio plays lot of shows as a guest.
But I guess soon we'll goin' to play togheter alive as well.
Anything you want to add to this interview ?
tx a lot for this...hope we'll meet next to talk about Presence new album..
Thank you to Enrico for this interview