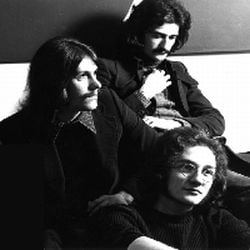 This italian band from Bergamo was formed around 1970 and lasted until 1978. Their name means "dawn", in Spanish. They only released two albums before they split up. BTF re-released the two albums on CD some years ago.
I got in touch with Gianfranco Pinto for the Madrugada story.
=========================================================================
When, where and by whom was Madrugada started ? Did any of you, past and present Madrugada members, play in any other bands before joining up in Madrugada ? Why did you choose that rather original name?
Madrugada started in 1972  and ended in 1977 always with the same line-up (Gianfranco Pinto- Keys, Billy Zanelli - Bass and Pietro Rapelli - Drums), we came from local ballrooms dance bands playing in Northern Italy specifically around Bergamo. Our last band-name, before Madrugada, was "La Terza Classe", we were four with a guitar player named Mario Pasotti (famous italian actor Giorgio Pasotti's father). When we started playing in a Prog way we were looking for a name that could sound psychedelic, "Madrugada", that means dawn in Portuguese, in Italian sounds mellow and it has the word "drug" inside!
How was the music scene in your local area when you started up?
As I said before, we came from local ballrooms but we began to play music listening to the Beatles and all the English-American music and after "Sgt. Pepper's", that i think is the very beginning of prog, we fell in love particulary with the English prog scene (KC, Genesis, VDGG and so on...) but looking also at the American West Coast (Crosby, Jefferson, Grateful etc...)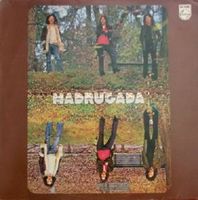 Over to your albums. Your debut album was Madrugada from 1974. Please tell us more about this album.
During the Summer of '72 we had gigs in southern Italy and one night, playing in a hotel we were observed by Mauro Paoluzzi, who was a member of a well known italian band named "I Nuovi Angeli", I can still remember the song we were playing while Paoluzzi began to listen to us, it was  James Taylor's "You Can Close Your Eyes". We were used to sing all three together in a West-Coast/Beatles way. So, Paoluzzi, decided to produce the Band and for the first album ("Madrugada") he gave us some of his songs that was written in a a WestCoast way with the guitar. Our idea was to arrange these songs in a peculiar way, with the three voices without guitar but with keyboards, especially electric piano, in a Canterbury way (Soft Machine, Matching Moles). This created a different and unique sound.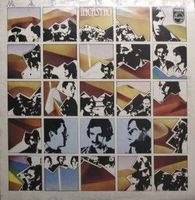 Your second and final album was Incastro from 1977. Please tell us more about this album.
In the second album we, definitely, proceeded in a experimental way and all the songs of the album were composed by the band, we also had some guests, the most important were  and Gianluigi Trovesi, now considered one of the best (if not the best!) european sax players and Lucio Fabbri (PFM) on violin. I Tnink "Incastro" is the best work we did. 
How is the availability of these two albums ? If as available as water in the Sahara desert; do you have any re-release plans and/or any other recordings hidden away somewhere ?
I have an alert on the E-Bay about the two albums and i often receive mails. The vynils are very rare but you can find the CD reissue by BTF. (Now the CDs are out of catalog, I think there are some copyrights problems)
How active was Madrugada when it came to tours and gigs ?
We played in several Pop Festivals (Re Nudo), theatres  and clubs, we also had a tour with one of the most important Italian band called "Area". We was very proud to play with Kevin Ayers in Switzerland.
Madrugada broke up after the release of Incastro. Please tell us why, when, where and what the band members has been up to since the break up. Do you have any contact with the other ex Madrugada members ?
In 1977, in Italy too, the prog wave ended with the advent of punk rock, so I started a career of sessionman and the others two members of the band left definitely the music business. 
Besides of Madrugada, you have had an active music career. Please tell us about this music career, post Madrugada and your plans for this year and beyond.
I began to play  with Italian wellknown pop singers, such as Patty Pravo, Roberto Vecchioni, Riccardo Fogli (ex Pooh) and many others, all around the world, during the last 15 years I did a lot of different musical works (studio recordings, pianobar, vocal coach, teacher in pubblic schools). Now I'm playing with a Beatles Band called "Shout!" and I'm also playing, as a keyboard live support player, with a young band from Parma called "The June" (
http://www.myspace.com/thejuneband
), in these days as been released theyr second album "green fields and rain" from the newyorker label "Rainbow Quartz". 
(In May we will play, for the third time, at the Liverpool Cavern, if you want we can meet, let's keep in touch)
To wrap up this interview, is there anything you want to add to this interview ?
I would like to thank the Prog Archiv for the important your work regarding one of the most important music era in the last half-century. 
Thank you to Gianfranco Pinto for this interview