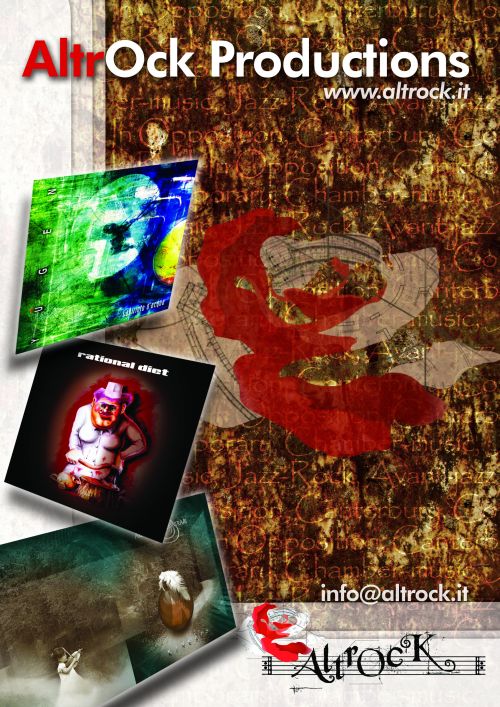 Altrock Productions is a record label who has released some really great albums both last year and during the previous years. Yugen, Aranis, Ciccada, Rational Diet and PikaPika Teart..... just to mention a few of the truly great albums they have released. It goes without saying that I am not the only one in ProgArchives who rates Altrock Productions very highly. 
I got in touch with the label for their story. Both Marcello Marinone and Francesco Zago answered my questions.
==================================================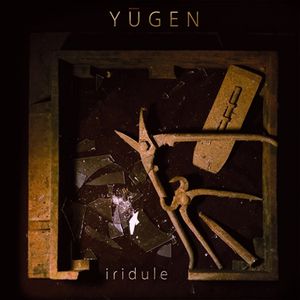 Let's start with the beginning. Yugen and Altrock Productions share the same persons involved and that leads me to believe that your ethos and philosophies is mainly the same. But please tell us more about why you started Altrock Productions, your philosophies and your label profile.
Marcello Marinone: Originally Altrock was just a musical festival. I organized three editions in Milan (2005, 2007, 2008), with important italian and european guests, such as Isildurs Bane, The Watch, Picchio dal Pozzo, Yugen, Deus Ex Machina. Altrock label was born in 2006 to release the first cd of Yugen, Labirinto d'acqua. Me and Francesco Zago founded together the Yugen project, and we found natural to call the label as the festival, in a sort of continuity in terms of musical style and philosophy. Both the festival and the label are mainly devoted to avant-rock and RIO. Last year we decided to open a new division called Fading to make space to "simpler" and more melodic musical proposals, close to progressive and Canterbury styles. The main features of our projects, however, are the originality and above all the quality of the proposals (production, graphics, and so on).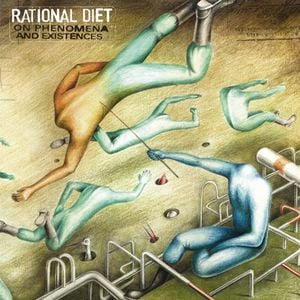 Altrock Productions is both a festival and a record label. Please tell us more about the festival and gigs side of Altrock Productions.
Marcello Marinone: The first edition was organized in 2005, and we had Isildurs Bane, The Watch, Gecko's Tear and Arti e Mestieri. In 2007 we concentrated on Italian music, with Yugen and Deus Ex Machina. 2008 edition was a great occasion, with six gigs in two nights: the main event was the return of Picchio dal Pozzo (with Yugen), then we had French TV, Spaltklang, Chance:Risiko, Hostsonaten, DFA, Rational Diet, Accordo dei Contrari. As the label was growing, we gave our groups the opportunity to play live in Italy in a beautiful context. From that edition we recorded the Picchio dal Pozzo gig, that we released some months ago. Unofortunately we momentarily stopped the festival due to organizational problems.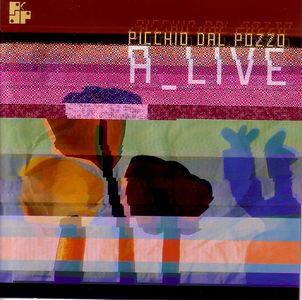 Is Altrock Productions your daytime job or do you have a sane job in addition to the label ?
Francesco Zago: Unfortunately not… all the people involved in Altrock have another daytime job. Otherwise, it would impossible to earn our living with Altrock (or Yugen). It's mainly a great passion. Our aim is to go on, that in our times is a real adventure… But we have to say that now the label is going well. We're trustful in 2011; this year we'll release a dozen of new cd: four in February, as in May and September.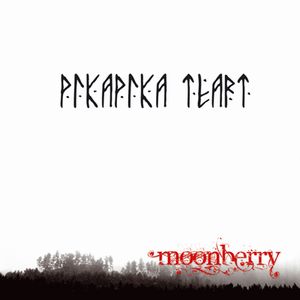 How difficult/easy is it to run a record label in Italy ?
Marcello Marinone: At the moment it seems really difficult (not just in Italy, I think). Substiantally there's no enough audience for experimental or "no mainstream" music. In fact, the followers of Altrock are mainly from abroad. Some years ago, without Internet, Myspace and so on, it would have been impossible such a job. On the other hand, we found that releasing a consistent and high-quality catalogue was a good choice: people know our "mark" – our musical line – and come back to us for every release.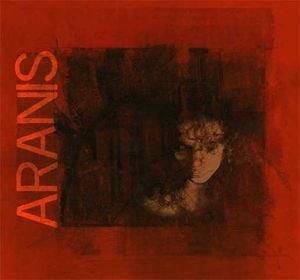 Just run through and write one-two line(s) about each of your releases, including music styles.
Marcello Marinone: I'd like to talk about the "lines" of our cds. There's a main RIO-style line, represented by Yugen, Rational Diet, Pika Pika Teart, Simon Steensland. In particular for the first three ones, the main references are '900 music and composers like Stravinskij, Bartok, Ligeti and others, and obviously great RIO groups like Henry Cow and Univers Zero. Then we have really interesting groups that try to melt different styles, from rock to RIO, like Chance:Risiko (a very young group from Italy), Mirthkon (from USA, an energetic group with relevant rock features with reeds and vocals). In a more experimental direction, we have Kurai, a project by Francesco Zago parallel to Yugen, with more space to improvisation and atmosphere. Others groups are Aranis, with their mixture of classical, minimalistic and RIO influences, and Finnegans Wake. On Fading Rec. we released the first cd of Ciccada, a Greek group that proposes a beautiful mixture of prog and folk music.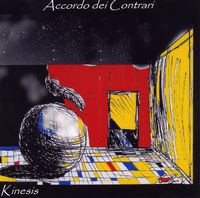 Running a non-major record label is the art of how to get as many omelets as possible from one egg. How is your finances and are you breaking even or even going into profits ? What is the approx sales figures for your albums ?
Marcello Marinone: Sometimes you have to get many omelets from… quite nothing! But if you work with attention and passion, and if you find artists that are keen to cooperate with you, the results can be truly amazing, even if we have an extremely-low-budget production. Some of our releases were a loss of income, but in general we didn't put other money after the original investment to produce Labirinto d'acqua. "Profit" is not a proper term: we don't personally earn money from selling cds, and we re-invest every single euro to the next ones.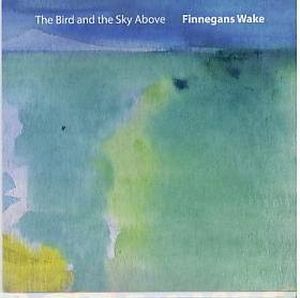 I guess you and many others share a passion for RIO and avant-garde music. What made this genre such a truly fascinating genre and which non- Altrock Productions RIO/avant-garde albums do you love most ?
Marcello Marinone: I think RIO is fascinating because it's the real evolution of early '70s prog rock music. Many symphonic prog fans are going to be interested in a music that could evolve from that clichés. For this reason, maybe it would bo more correct to talk about Avant-prog instead of RIO. I think my friend Steve Feigenbaum would agree about this… I always loved Henry Cow. Certainly my favourite album is Western Culture. In the actual scene, I really appreciated Avhak.
Francesco Zago: Bands such as Henry Cow and Univers Zero show a unique feature in rock music, that is joining rock sound and chamber and/or contemporary music language. Henry Cow were the most intriguing band in this sense.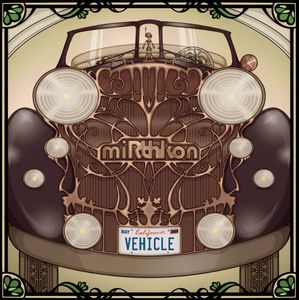 What is your signing policy and how do you deal with your artists ?
Marcello Marinone: Normally bands provide us an audio master; if necessary, we make a re-master and prepare artwork. Then we print and release the cds, and make promotion for selling. We try to satisfy every band as well as we can. We choose the bands mainly for their musical proposal; for us it's important that it fits our quality and genre parameters. We are often involved in the production stage, trying to give the right indications and, at the same time, without distorting the artistic view of the band.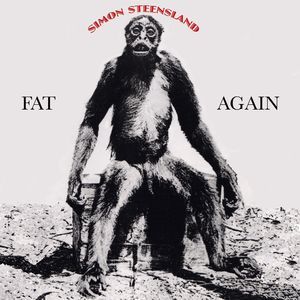 I guess you are very happy with the Altrock Productions roster as it is. But if given the chance in a perfect world, which non- Altrock Productions artist would you have loved to work with ?
Marcello Marinone: I think there are many good bands in the world now; if I have to choose some, probably I would say Jaga Jazzist and Jono El Grande for AltrOck and Anglagard for Fading records.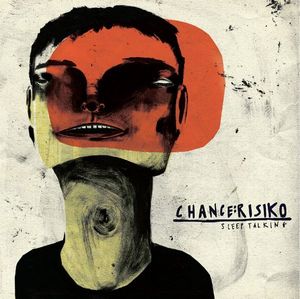 LPs are back in fashion like never before. Several industry analysts believe LPs will replace CDs as the only physical storage format for music. This in addition to digital downloads. Have you thought about branching into LPs or are CDs your only physical products ?
Marcello Marinone: We love this kind of support, and it's a pity that cds have quite completely substitued vynil. Yes, we're thinking about to release some of our cds on LP too. Probably during 2011 we'll begin to propose this sort of product.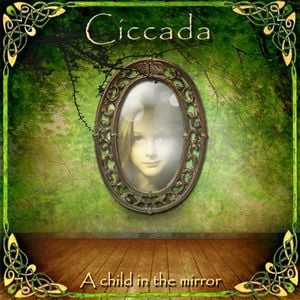 You are also branching out with a new label called Fading Records. If my memories serves me right; the excellent Ciccada debut album was the first album on that label. Please tell us more about Fading Records and you plans for that label.
Marcello Marinone: Fading Records is devoted to prog and prog-like musicians. Ciccada is a good example of our original idea: sometimes we could call "prog", but with some originality, in this case a beautiful synthesis of 70s rock and folk. On Fading we're going to release Sanhedrin, a more classical prog group for Israeli, but definitely not a "clone". Then we'll have the first cd by Paolo "Ske" Botta, keyboard player from Yugen, another case of interesting prog rock with Canterbury and some RIO influences.
Have you had any bad experiences of any kind ?
Marcello Marinone: Until now, fortunately not…
What is this and next year's release plan for Altrock Productions ?
Francesco Zago: We have just released Pika Pika Teart, from Siberia, a really challenging production... Then we'll have the second cd from Factor Burzaco (Argentina), Calomito (Italy), Sahnedrin (Israel) and Humble Grumble (Belgium/Hungary). We'll release these cds before the end of February. Then we'll have Abrete Gandul (Chile), October Equus (Spain), Subtilior (Italy), Ske (Italy), Cucamonga (Argentina), Camembert (France)… and others during 2011.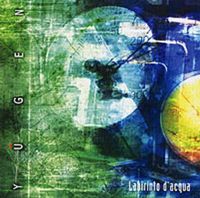 I may have touched upon this theme in another question, but what is your thoughts about the music industry and it's future ?
Marcello Marinone: We love to think that very little label like Altrock would make difference in terms of quality. Today if you produce an artist as any other "product" to sell, the music industry is doomed to death. Obviously RIO-style and avant-prog group will never reach great audiences, but this is not our aim. Then, probably digital download will be a main feature in the future, and the net is a great way to spread independent music.
Francesco Zago: Personally, as a musician I'm not used to think about music merely as "entertainment" (surely not in the sense of mainstream radio, MTV and so on...). Through Altrock we have the opportunity to explore different ways to propose music, both as a "high quality" entertainment (I would say "culture") and a form of experimentalism, which is necessary to music as to anyother artistic form of expression.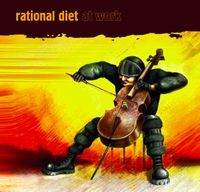 Thank you to Francesco and Marcello for this interview

The Altrock Productions homepage is
here